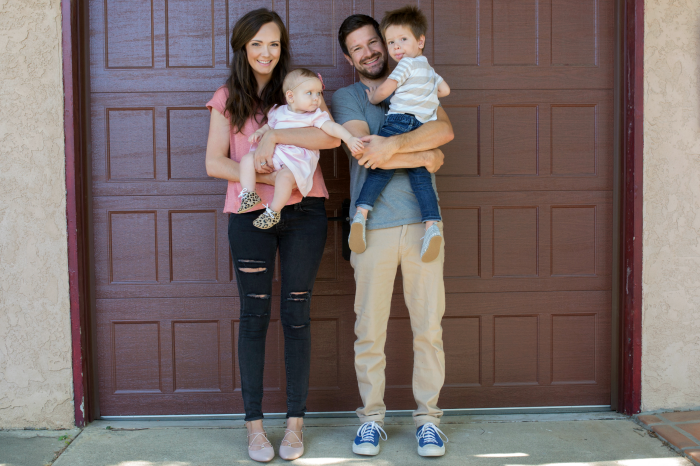 top c/o | jeans (similar) | shoes | Sophie's dress c/o | Sam and Sophie's shoes
Look at us! Three weeks in a row now of going to church! GO US!! ;) Seriously, it's a challenge, so this is a big deal. I always feel so refreshed and ready to take on the week after we go to church, even if the entire sermon is spent in the Nursing Mothers Room, rocking my baby and trying to get her to nap, to no avail. :) I don't mind oooone bit. And Sam is loving his 2 year old class! It makes me really excited for him to start preschool next year- I think he is going to thrive in it!
Sam LOVES his new table and chairs from Ikea! Look how cute! He does such a great job of sitting and playing, it's really cute. He's really into play doh right now. We're just trying to teach him not to throw it on the carpet… A work in progress.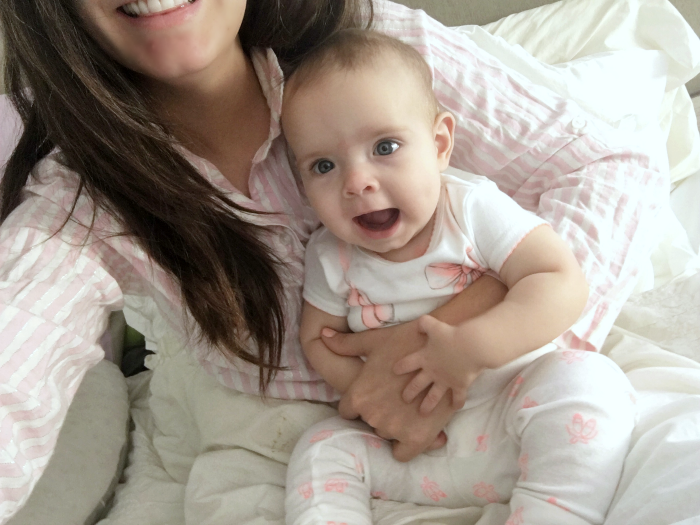 my pajamas | her pajamas
Sophie girl slept almost 11 hours on Saturday night!!! It was the first time she's slept all through the night without making a peep ever (that I heard, anyway). I give her a bottle before bed, then top her off with a mini nursing session, then we read a book, put her in her sleep sack and pray and sing. I think a mini bedtime routine is so soothing- for mama and baby! :) She is still sleeping in our room, in her dockatot in the pack 'n play next to our bed. We always use white noise, too. I SWEAR by it for sleep!
Until now, I had been feeding her whenenever she woke and started fussing, because, well, to be honest, uhhhh… because I was lazy? I didn't want her to wake Sam, and I knew she would stop fussing if I just put her on the boob. Easy peasy. But I knew this wasn't creating good habits for her. So now I am letting her fuss a little (but we never would let her cry it out- just not our style), "pause" as the French call it (learned that from this book!), and she has surprised us by only fussing for a couple of minutes before going back to sleep! Ugh, she is such a dream baby. I'm so proud of her!!! And YAY for sleep, can I get an amen?!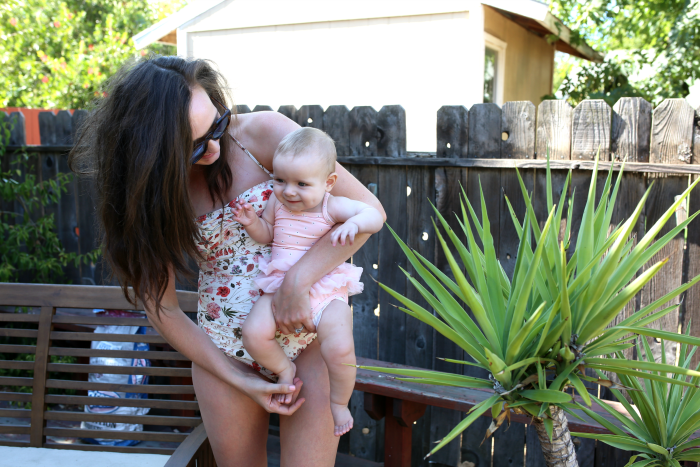 We spent some time outside, as it was absolutely beautiful! High of 90? I'll take it! Clearly, that meant swimsuits in the backyard with sprinklers on, of course! Isn't this suit so cute, too? It's from The Orchid Boutique and I'm dying over the floral print!! Sophie's little tutu suit is kind of the best thing ever, too.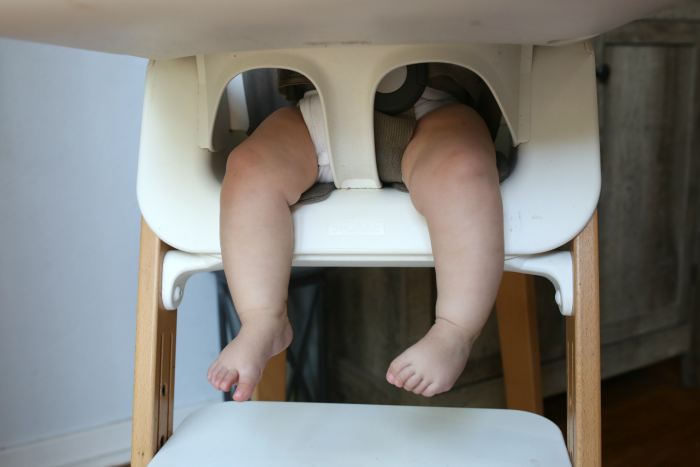 We also are now feeding her solids and she's sitting in the highchair, so she's basically grown up wayyyy too much this past week. But look at those little piggies.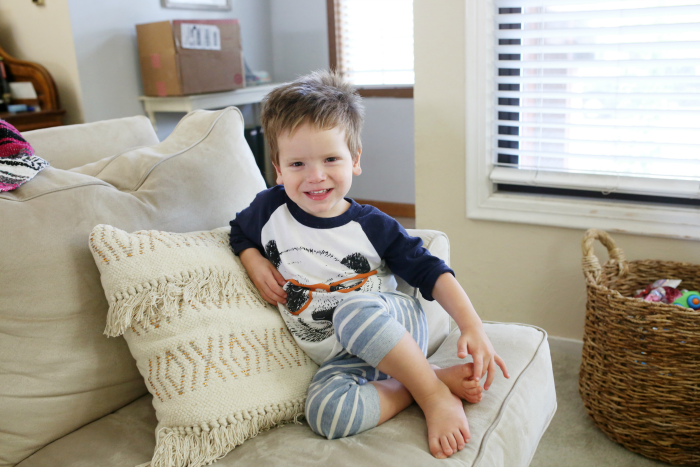 Another example of my children growing up too fast. HE LOOKS SO OLD. UGH. But I could kiss those cheeks a million times a day.
Spoiler alert: I do.
And besides all of that fun, we've been spending all day every day watching the Olympics!!! I am HOOKED. Goooo Team USA!
How was your weekend? Have you been watching the Olympics?
Any sleep tips and tricks that you swear by? I could talk baby sleep for hourssss ha ;)
xo