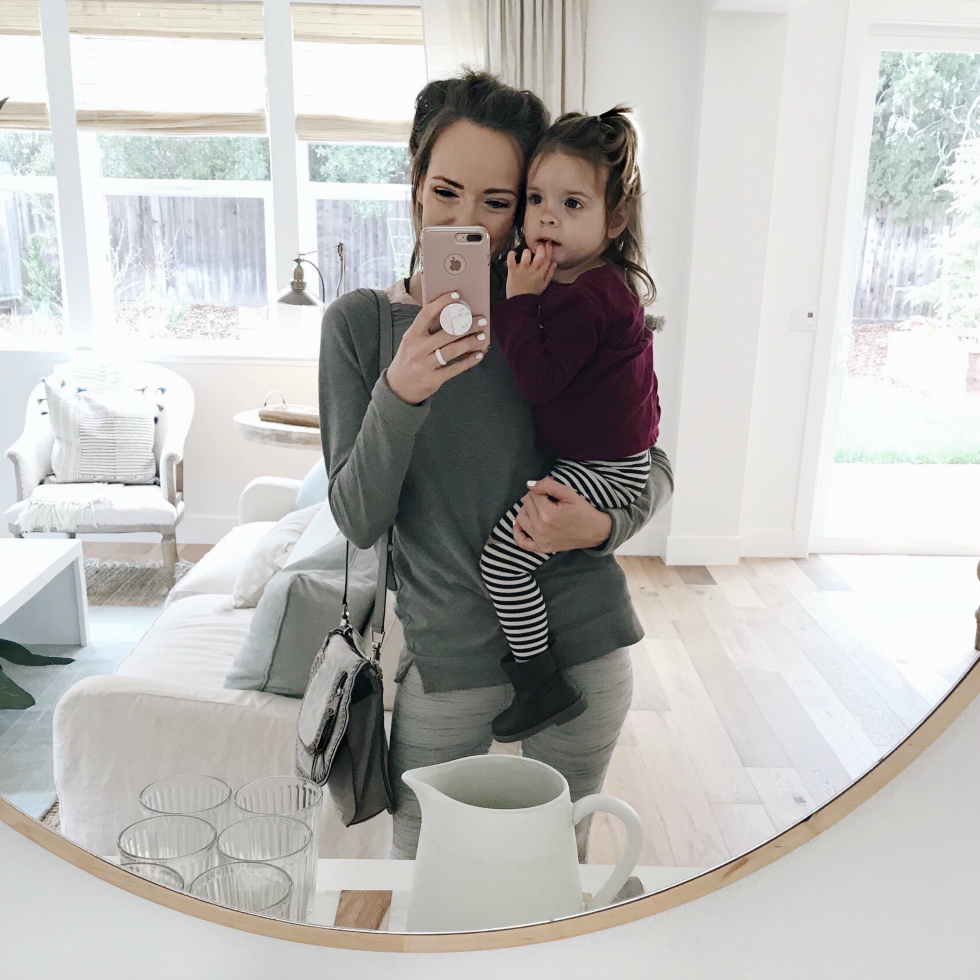 SWEATSHIRT | LEGGINGS | BAG (smaller size) | SHOES | POPSOCKET | PHONE CASE | SOPHIE'S BOOTS + TEE | MIRROR
What a week! It felt so good to be back in our groove after our two weeks of sickness. My goal for the week was to get to my workout class every morning, and I have officially succeeded at that goal! YAY! :) Feels so so so good! And Sophie got to hang with her friends after class, so really it was a win-win for everyone! Sam had a great week at school, we've started PECS so we have been busy this week taking pictures for that and creating his PECS binder, and we have our first walk-through for our HOME in a couple weeks!!! AHHHH!! Some photos and things from this week…
We checked on the progress of our home today (photo taken in the model home). The floors are in, the countertops are installed, there's carpet and my subway tile, and a fence in the backyard! It's all coming together and nearly finished, and I can't even describe the feeling walking through with Sophie, dreaming of all of the memories we're about to make within those walls. I may or may not have nearly started crying. This is just such a long-time-coming DREAM of ours, and it's so close to fruition! And Sophie loves our "big house" and is especially a fan of the stairs, so really, we're set.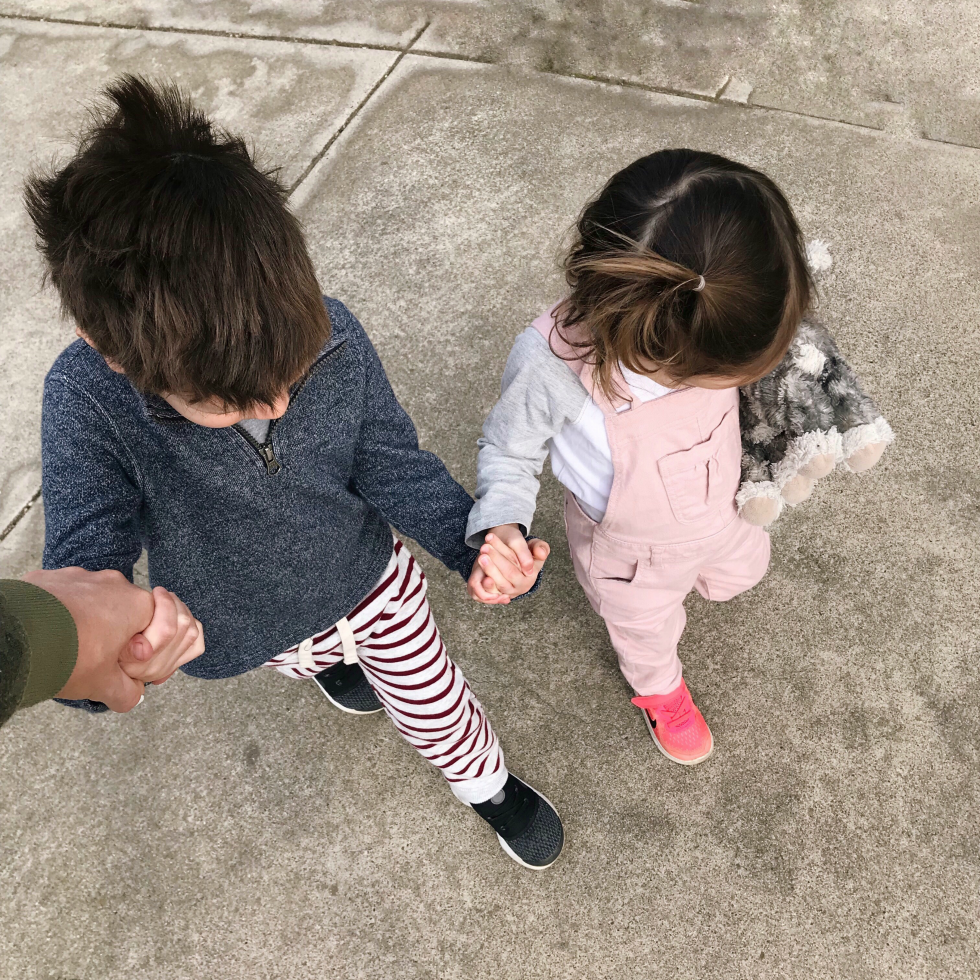 SAM'S JOGGERS | SAM'S NIKES | SOPHIE'S NIKES | SIMILAR OVERALLS
Preschool drop off. Some mornings are rough. Some mornings we have melt downs and refuse to walk from the car to the classroom. Some mornings feel like a wrestling match. But not this morning. This morning we had nothing but smiles, and this morning Sam held Sophie's hand, willingly and on his own, for the first time EVER, and we all walked into his classroom just like this. This morning made up for all of the hard mornings. Those little hands. I'll remember this morning forever.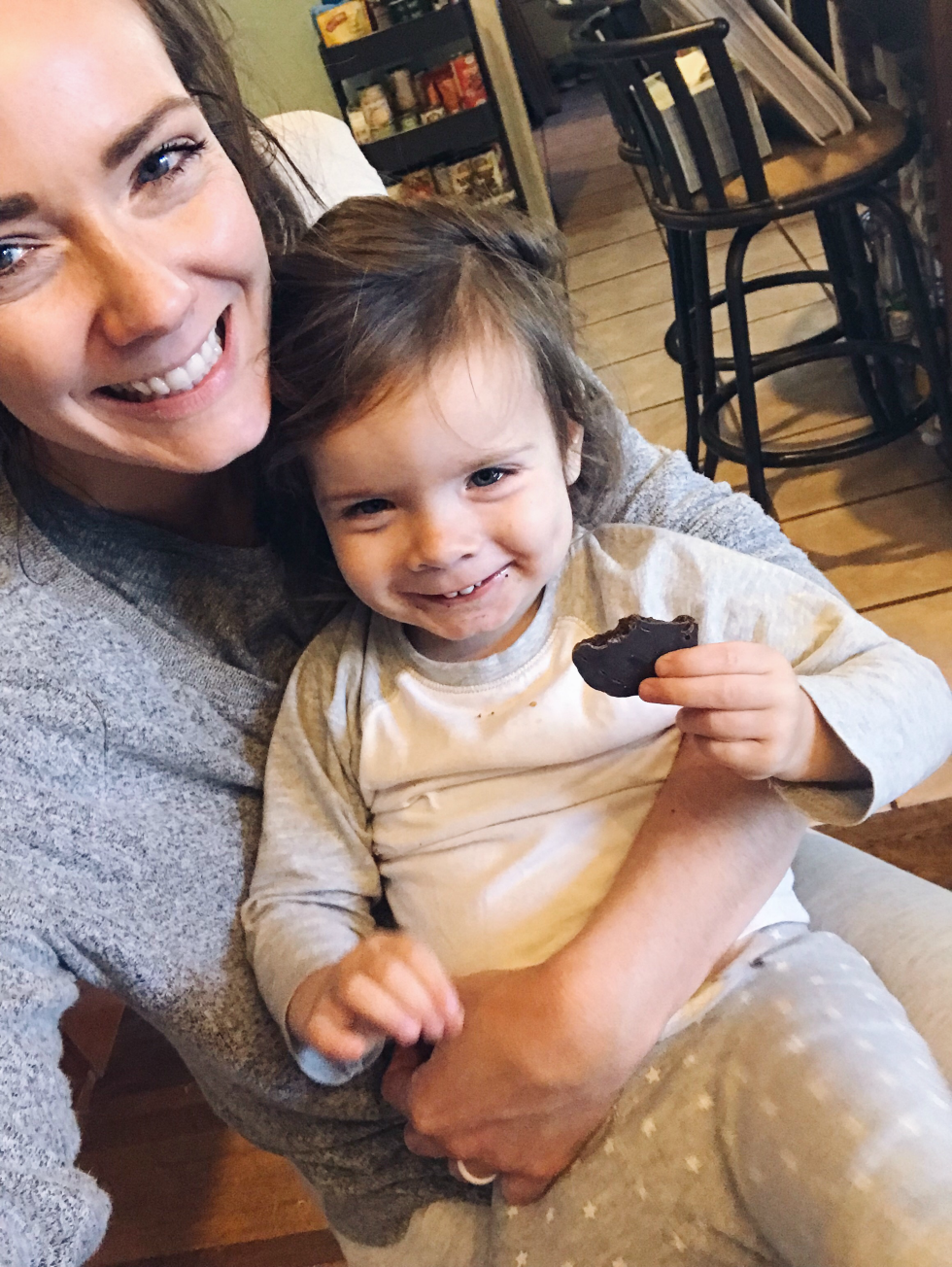 Sophie loves her some Girl Scout cookies. She looks at us with her sweet little face, cocks her head to the side and says, "donut cookie?" all sweet-like. I mean, how do we say no to that?! Donut cookie originally meant Samoa (because they look like a donut), but she's expanded the meaning to include Thin Mints too. Hey, it's all good.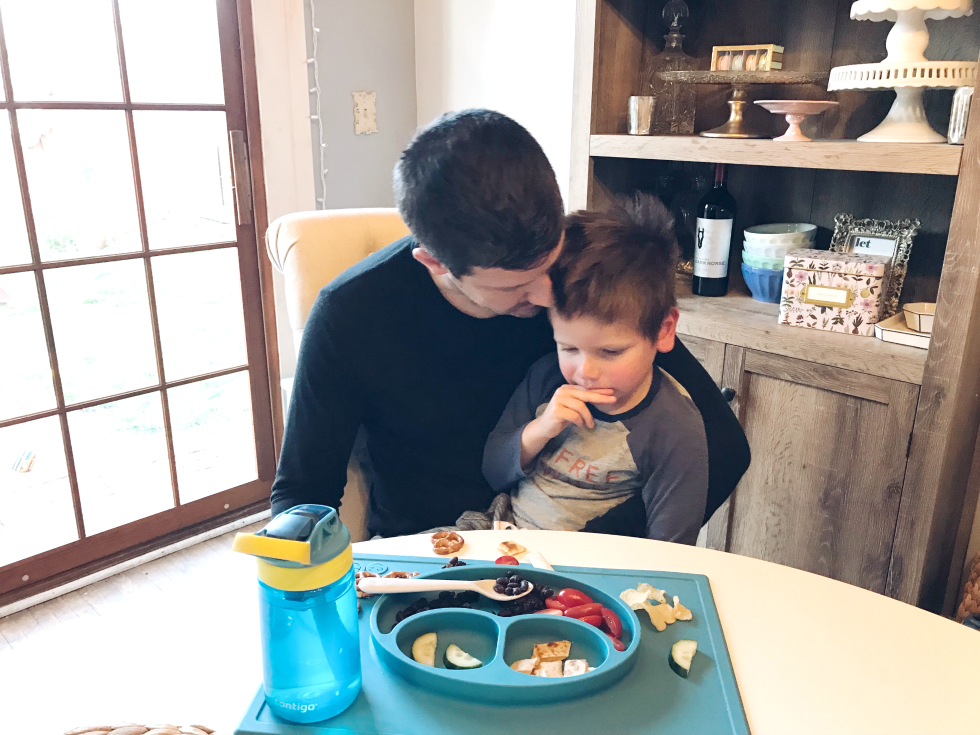 PLATE PLACEMAT | WATER BOTTLE
My boys. Love them so much.
Happy weekend, friends! I hope you have a great one.
xo
Read More on Katie Did What