Free shipping is a dangerous thing, my friends. Whilst browsing Asos, I kind of maybe accidentally clicked "add to bag" a few times, and then -whoops!- "Checkout" was the next logical thing to click, and then *voila!* "submit order" was chosen. So, I thought, what fun to share my recent purchases, and get more excited for them to arrive! :) Perhaps I'll share my personal reviews when they land on my doorstep, yes? I know I love review posts!
(Mind you, the dresses I ordered were on sale, as they are having a massive summer clearance right now, yay!)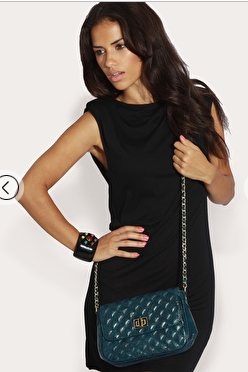 ASOS Quilted Lock Across Body Bag, (I got it in black, but for some reason that picture isn't loading for me on the website), $25.86. Not on sale, but $25 for a bag that looks exactly like the iconic Chanel I will forever lust after?! Yes, plz!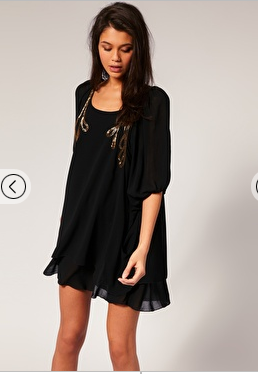 TFNC Dress With Beading And Layered Hem, orig. $68.96, On sale for $27.58! I'm thinking this would be perf for Christmas festivities? I love the pretty bead detail!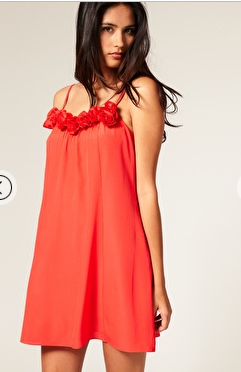 ASOS Swing Dress with Rose Applique Neck, WAS $60.34, on SALE for only $18.96!!
Okay, this one was a steal! And it's in my current favourite colour, coral! Double score!
And I know, both dresses are very loose-fitting (i.e. not a favourite look of the hubs) but if they prove to be a bit too "preggo-fied," a cute waist-cinching belt should do the trick!
Happy shopping lovelies! Let me know if anything catches your eye! Also, would a review post be something that interests you??
xx