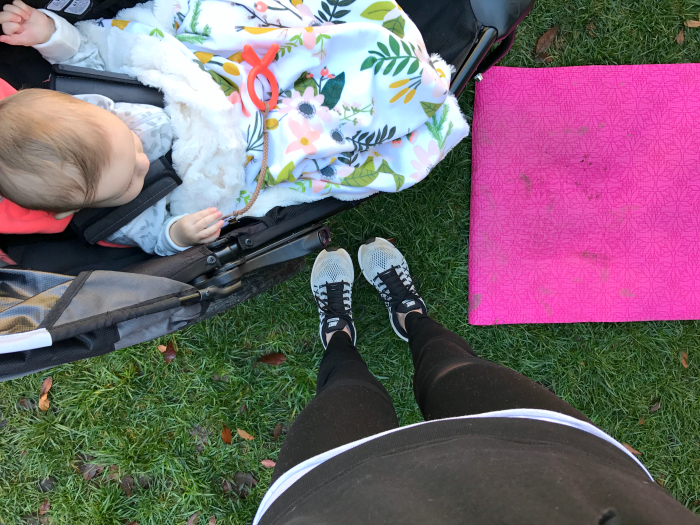 Fitness and staying healthy and active is a huge part of my life. Having babies has only made this even more important to me. I see every day that they are always watching what I'm doing, and it is so important to be a good role model for them, in my words and my actions.
So, sure, waking up to feed the baby and then working out in the early morning when she's crawling around my feet is hard, but it's worth it. Getting out the door in the morning to workout in the cold with a bunch of other moms can be difficult, but it is worth it. It's all worth it. Not only for me, but for them. Because I hope they see the example I set and follow suit.
That's my ultimate fitness goal: for my children to remember that their mama took care of herself and them, that she made health and wellness a priority and that she showed them that working out is FUN! Because it is! Really. ;)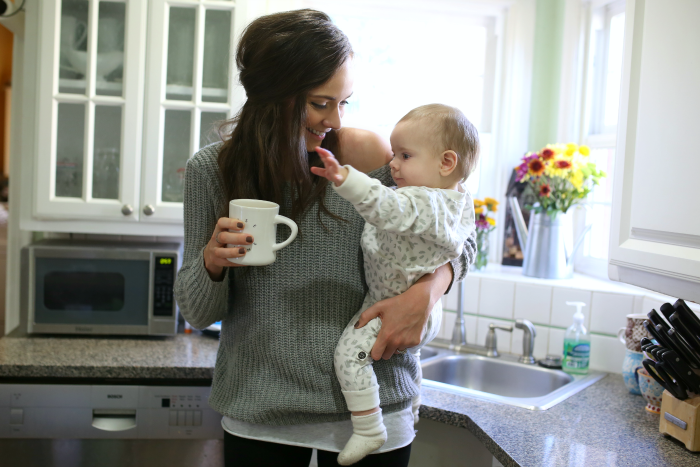 So, we all know that postpartum fitness in general can be the hardest thing ever. I mean, you just grew a human inside of you for 9 months, you're getting used to the feeling of having your body be only yours again, you feel awkward and don't fit properly in your clothing and you are SO TIRED. And feel SO FRUMPY. And you wonder if you'll ever fit in your pre-pregnancy clothes again! And kind of the last thing you want to do is drag your butt to get your sweat on.
At least, that's how I felt. And then I just decided it was time to stop thinking those things. I think the very first, most important step, besides just starting (the first step can be the hardest!), is to change your mindset. Don't poison your head with negative thoughts. It just leaves you feeling down and left with zero motivation to do anything at all. Tell yourself you're beautiful. Tell yourself you are amazing- you housed a human, after all! There is NOTHING you and your body can't do! And then get out there and do it!
One thing I've always found to be true: you will never regret a workout.
So, to help with my new postpartum fitness journey, I actually just recently joined a workout group for moms in my city, called Stroller Strides (they're national, so look them up! You may have one near you too!) and it has been SO fun! It's just a group of moms at all different parts of their motherhood journey, who all have a passion for leading healthy lifestyles. I never really thought I was the "group fitness" type of person, but I was wrong. There is something so motivating about working out with others! You have one big group of accountability partners! And it all takes place outside, in this gorgeous park, with your strollers and your babies and it's kind of the best thing ever. Anyway. That's my new addition to my postpartum workout routine that I'm loving.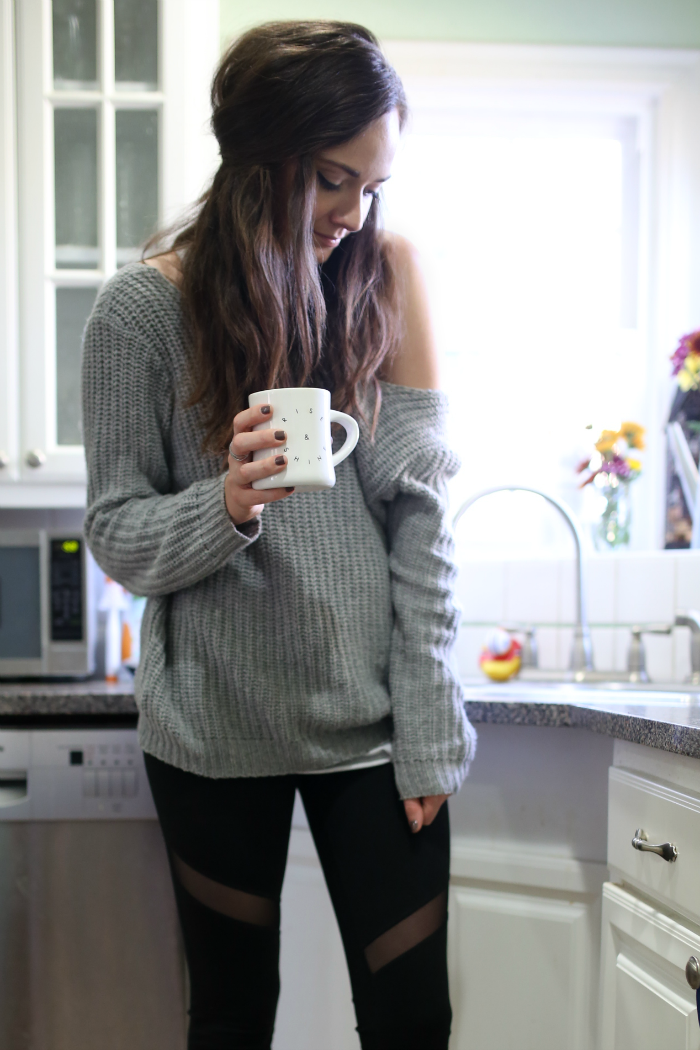 I am used to working out at home every day, in my living room. It's safe, it's comfortable and it's just something that I've grown accustomed to (and love!). But having a goal and a place to be to meet up with others and workout in the morning is kind of invigorating, in a way. But it's also early. At home, it's easy to roll out of bed and just start working out, but when you have to drive to get to your workout place, it's a bit more effort. Add bringing your baby on top of that, and it's a lot more effort. And one thing that I absolutely cannot skip to make sure that I get the energy needed to get my butt moving and out the door on time, is COFFEE.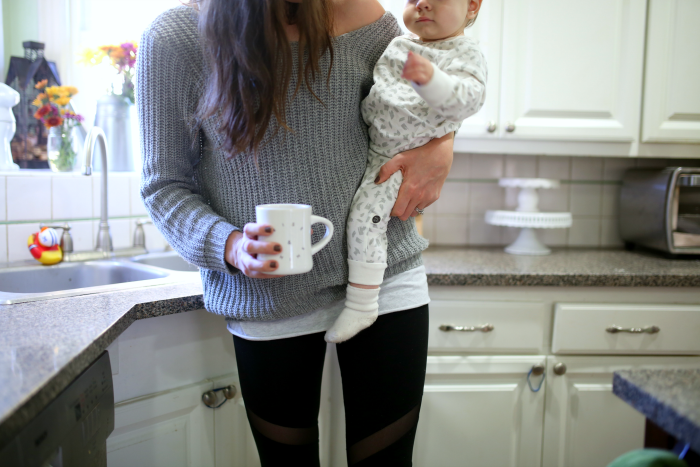 And everybody said, AMEN!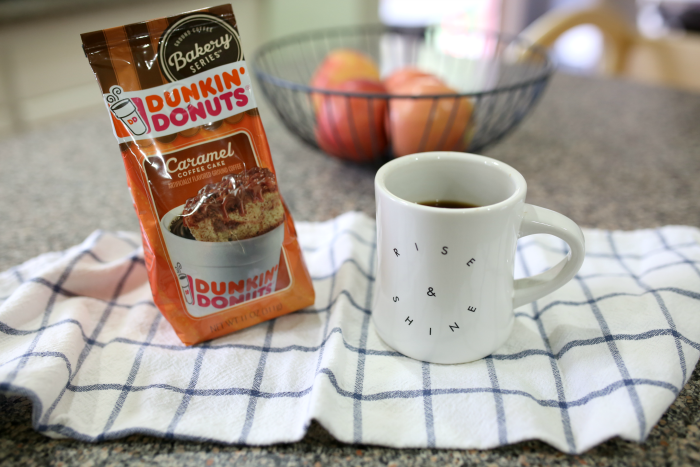 But seriously. Coffee is life. It helps get me going and energizes me in the morning so I can get out there and GO! I recently tried this new Dunkin' Donuts® at Home Bakery Series® coffee. I don't normally go for flavored coffee, but I am loving the Caramel Coffee Cake flavor. The best part is that you get the delicious flavor of a baked good without the added calories, because a pastry every morning doesn't necessarily fit into my healthy lifestyle. ;) This coffee gives me the best of both worlds: Dunkin' Donuts® coffee and rich baked goods. Mmmm hmm.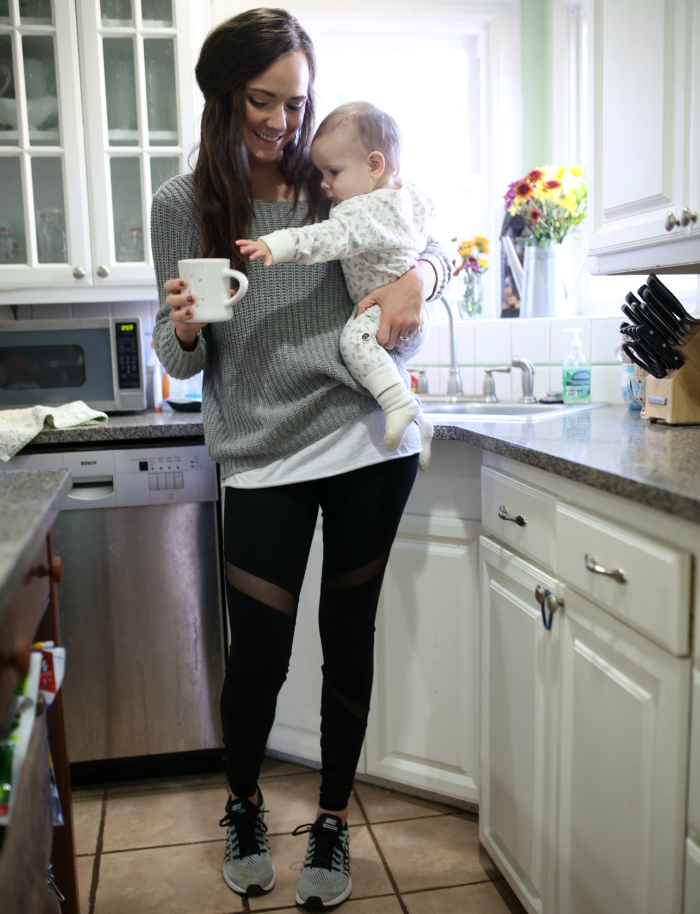 So find your motivation. Get energized. And get out and GO! I promise, you will not regret it.
xo
Read More on Katie Did What
Reader Interactions