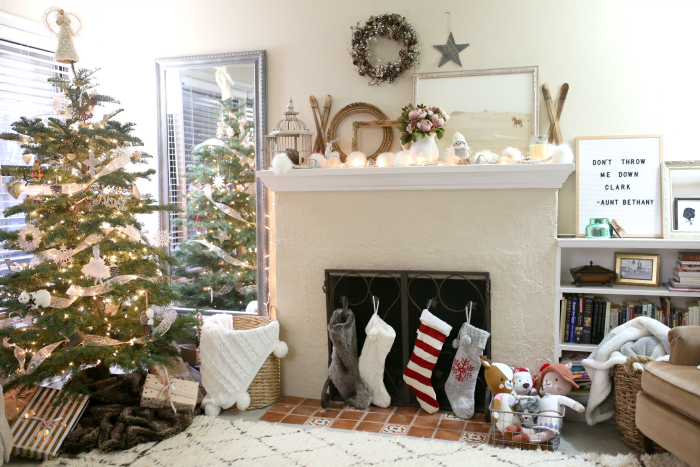 It's my most favorite time of the year- Christmas lights are everywhere, our tree is trimmed and lights up our living room every evening (and morning!), Christmas music is being played nonstop (what did people do before Amazon Echo?! Instant music, all the time! Love that thing!), spending each night with a fire in the fireplace and sipping on hot peppermint tea while wrapping presents with a Christmas movie on in the background… I'm starting to get borderline cheesy here, but you get the idea. This time is just so magical and I love every minute of it and I'm already sad that Christmas is only like 2 weeks away!!!
But anyway.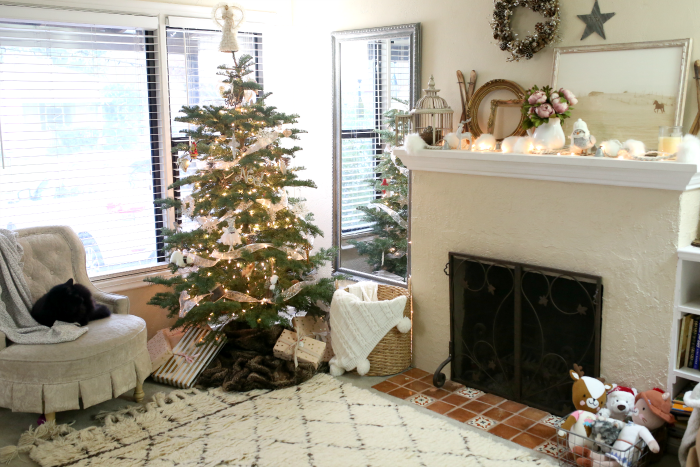 We have a whole two more weeks to soak all of this loveliness up and be present and enjoy our time with loved ones and to BE AS CHEESY AS WE WANT, thankyouverymuch. I, for one, am wholeheartedly going to take advantage of all of this the best that I can. Plus, it's Sophie's first Christmas, so it's extra magical.
And now! A little glimpse into our home for the holidays.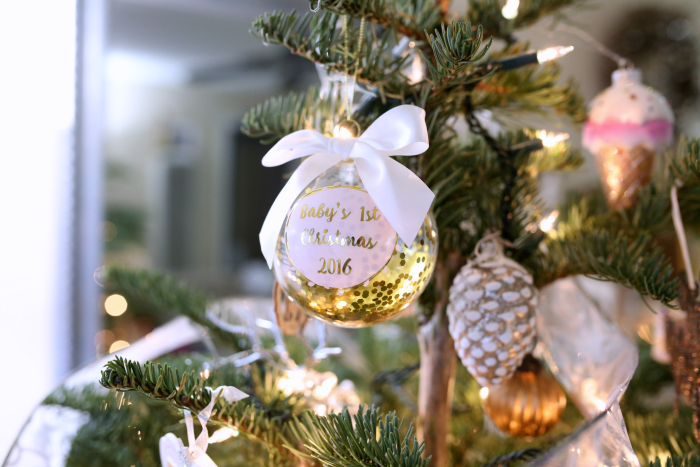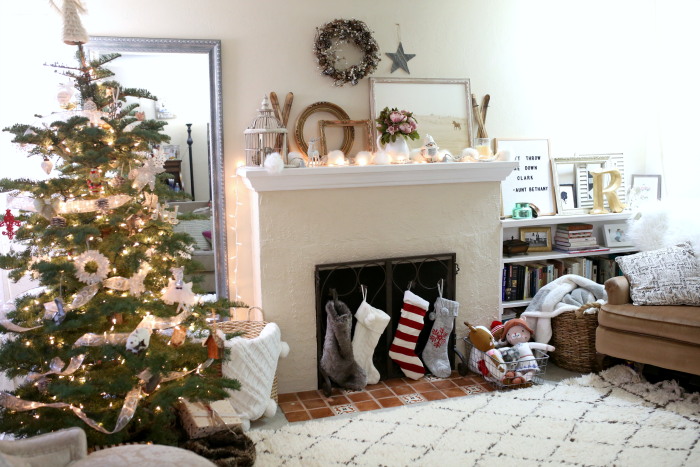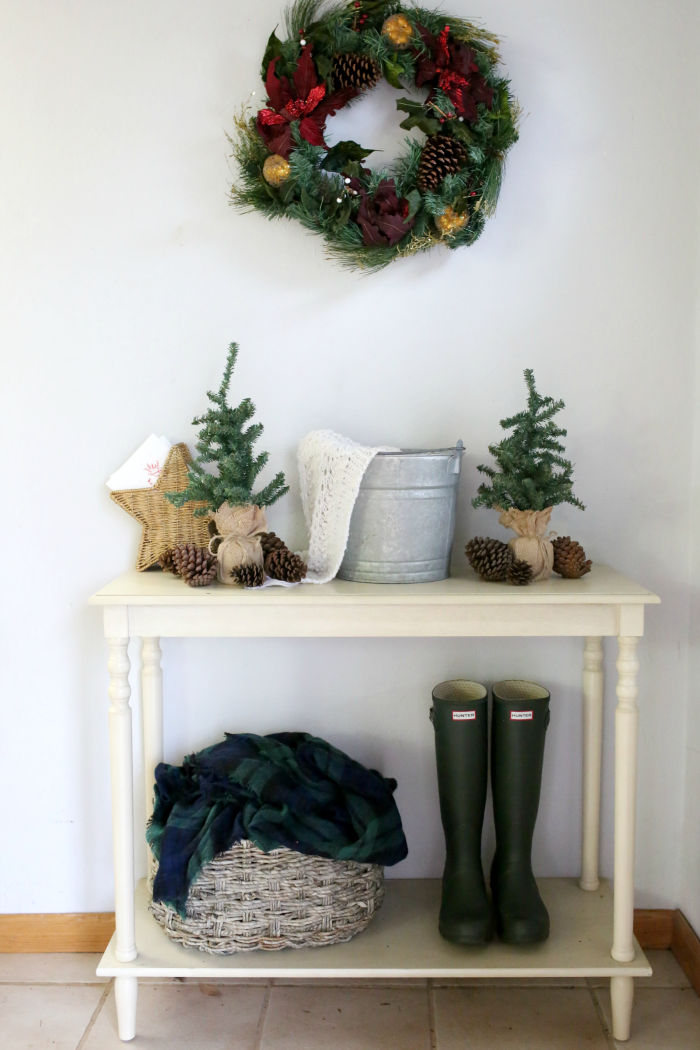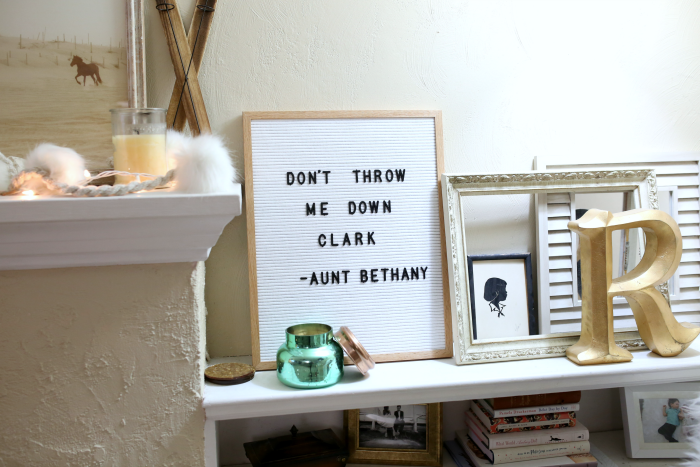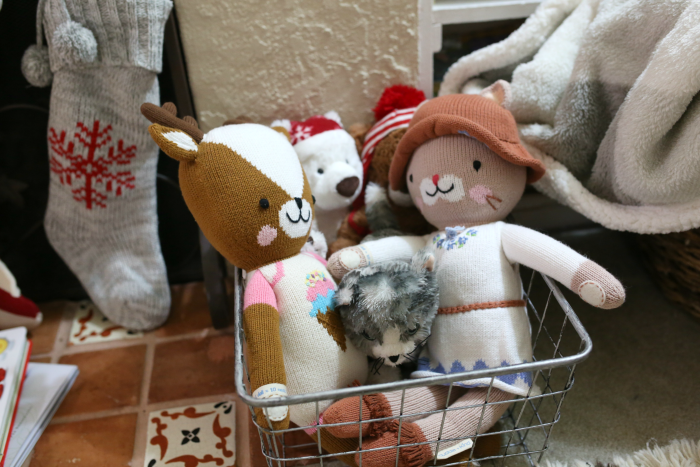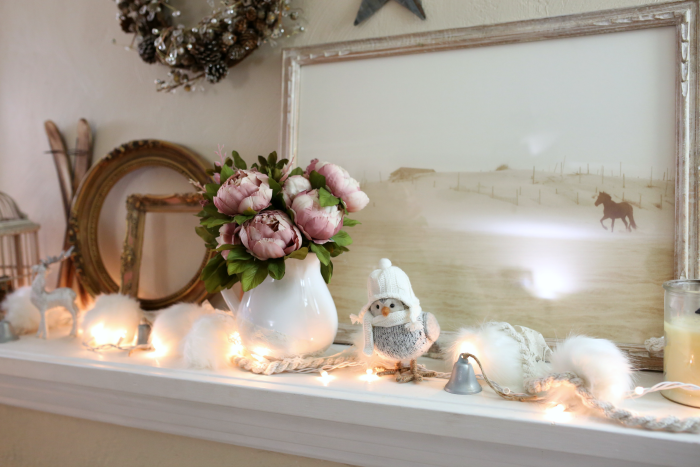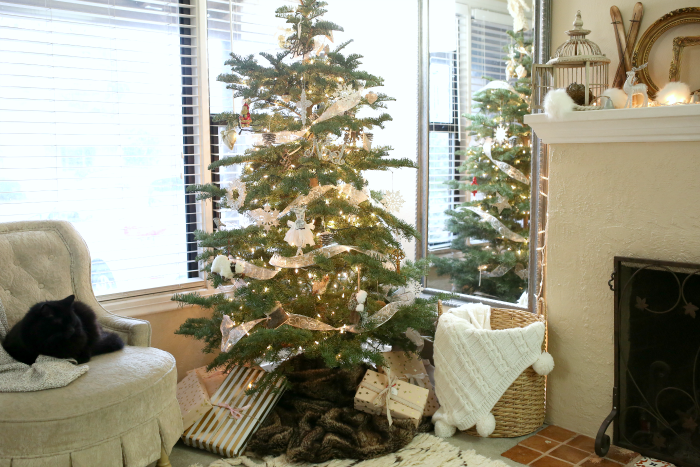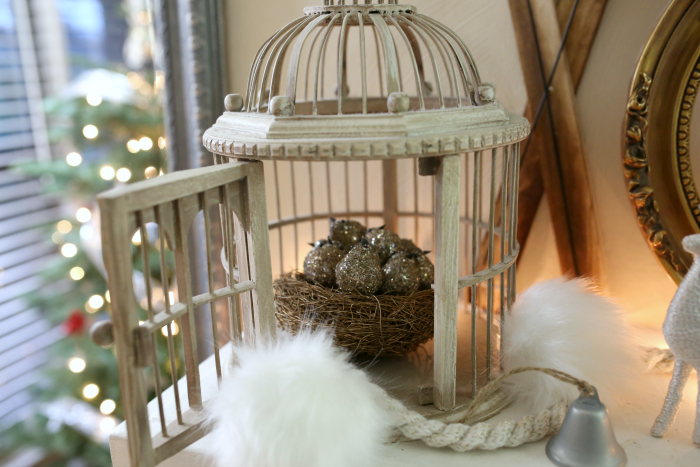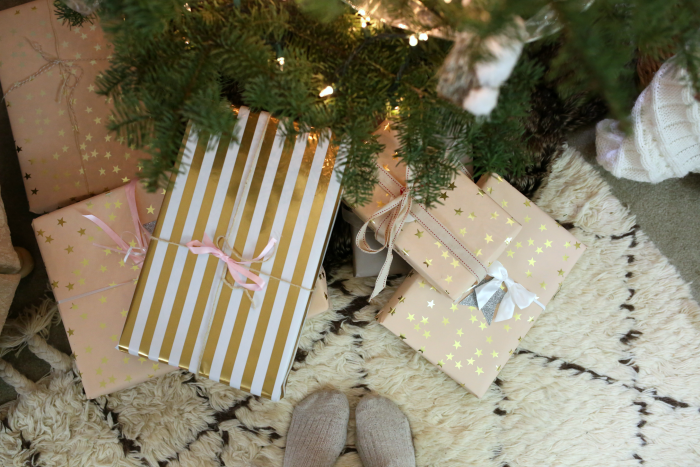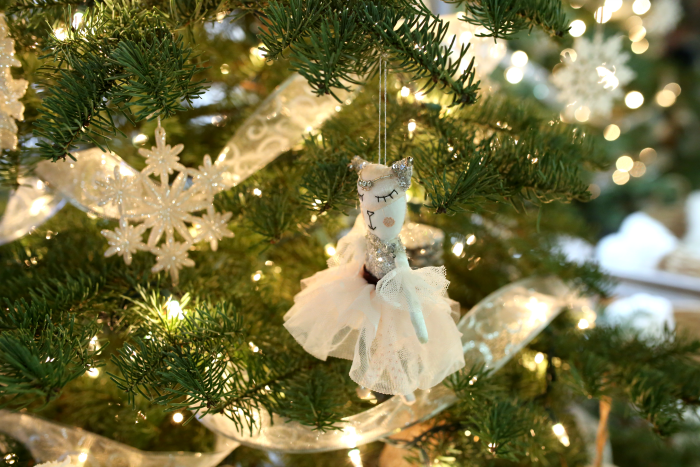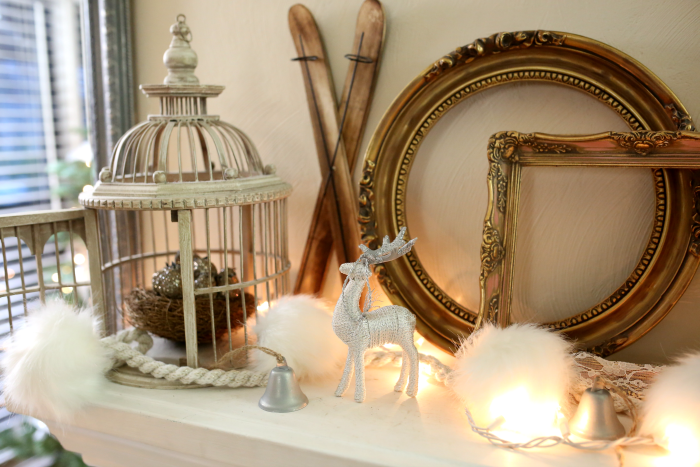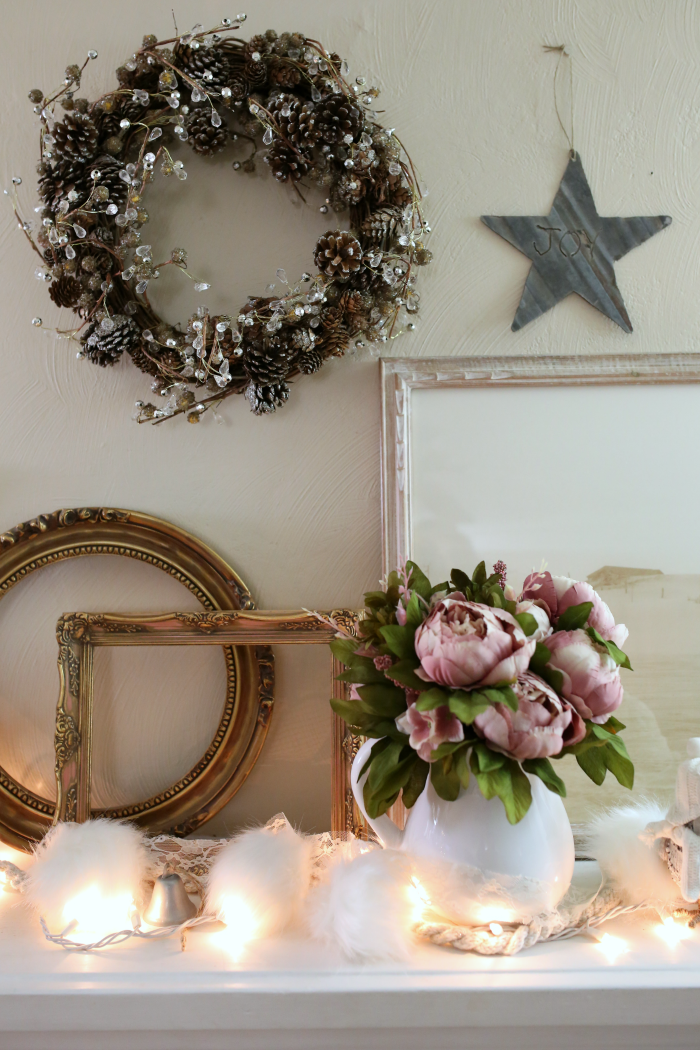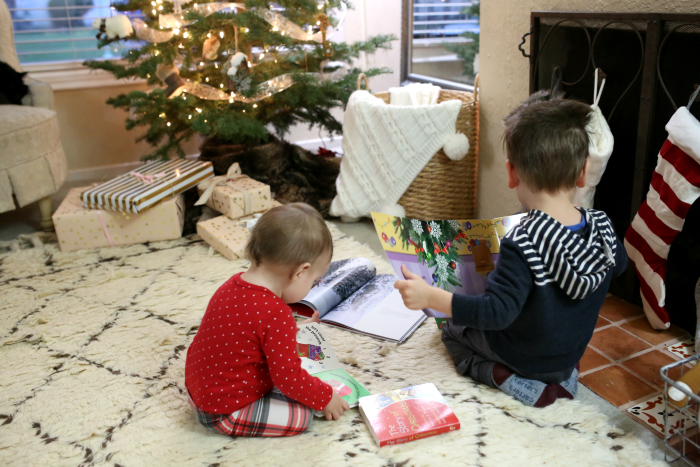 There's no denying, Christmas decorating is my favorite. It all just makes me so unbelievably happy. My mom loved it too and had such an eye for decor- so when I'm decorating I think of her. This season was her favorite, too. :)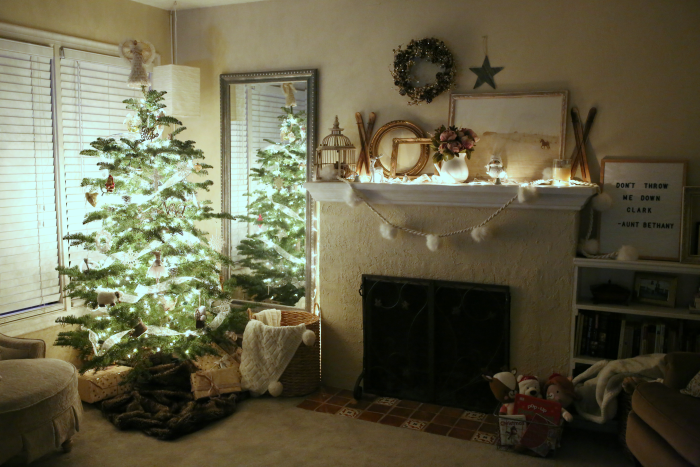 DETAILS:
letterboard – letterfolk c/o
tutu ornament – anthropologie
baby's first christmas ornament – charming charlie
framed horse picture – minted
peonies – amazon
mirror – home goods
candle – anthropologie
wrapping paper (here and here)- target
angel and wreaths – my mom
stuffed animals – cuddle & kind
stockings – target
rug – rugs usa
pom throw – home goods
pom garland – anthropologie
wooden skis – target
hunters – nordstrom
gold frames – garage sale
What's your favorite part of this season? If "all of the above" is your answer, then we are best friends, basically. There's no wayyyy I could choose just one!
p.s. the quote on the letter board- name that movie! ;)
xo