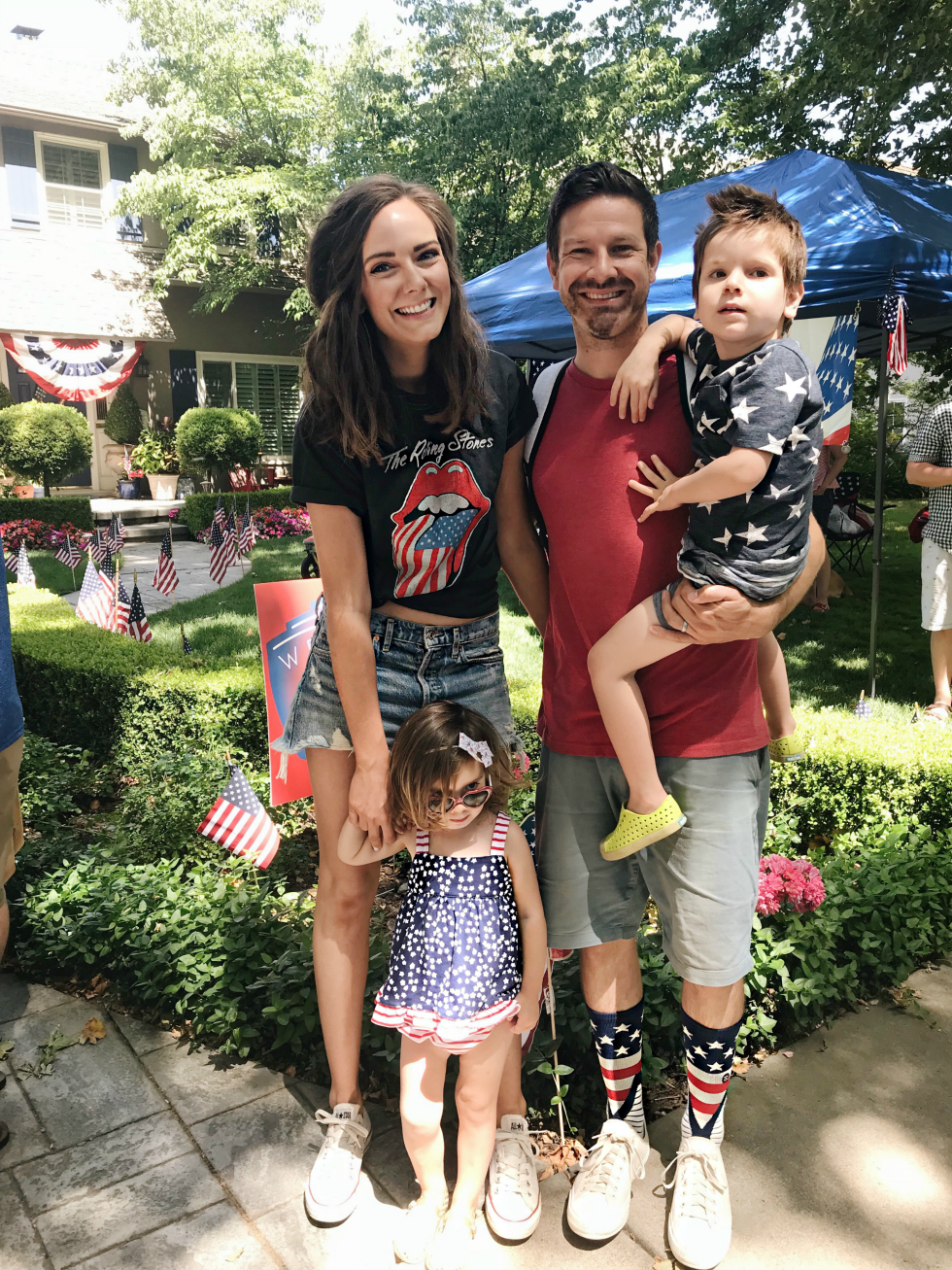 TEE (I sized up to medium, but it fits true to size) | SHORTS (true to size) | SHOES | SOPHIE'S OUTFIT + SHOES | SAM'S SHORTS + SHOES
We had such a fun and full 4th of July this year! In light of our search for more adventure, we made some plans and a new tradition and met up with friends at a neighborhood parade, then went to lunch with friends and had a BBQ with family that evening. The kids both had the BEST day, and so did the adults! ;) They handled all of the transitions and spontaneity so well. I'm especially so so proud of Sam Sam. He was happy and so easy and go-with-the-flow all day long! He's always surprising us!
Some photos from our holiday…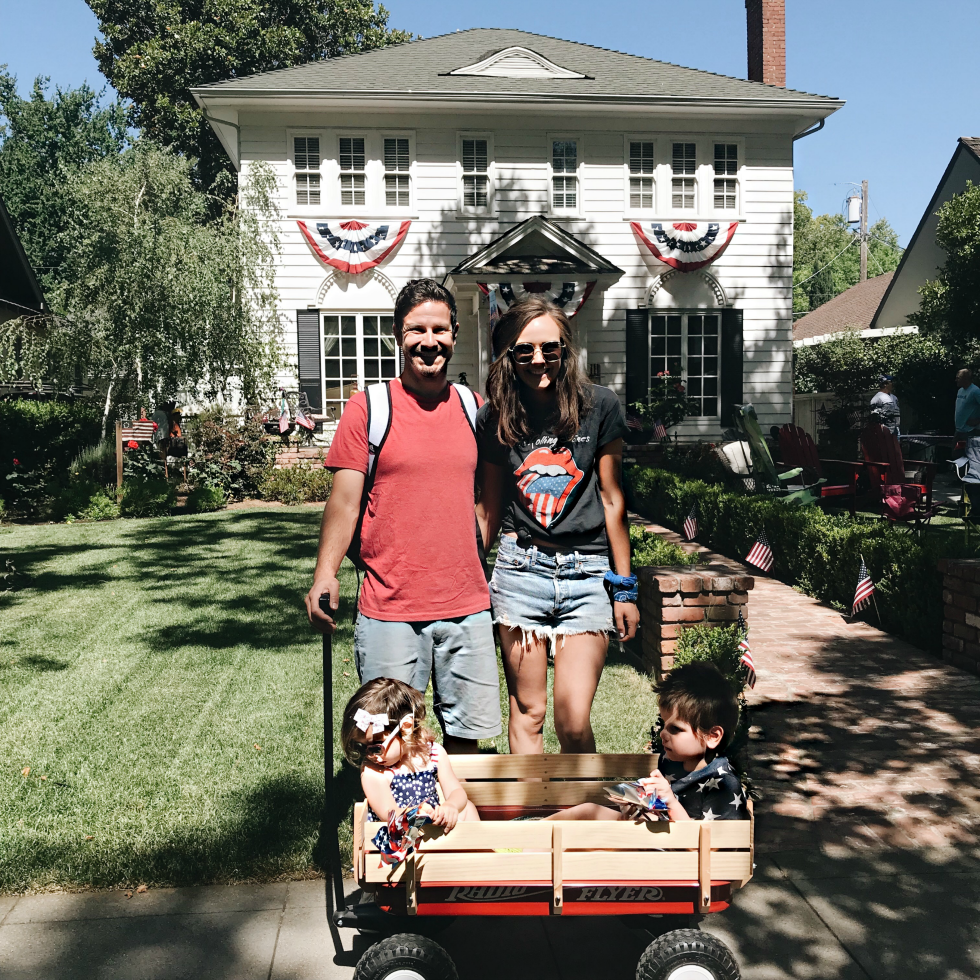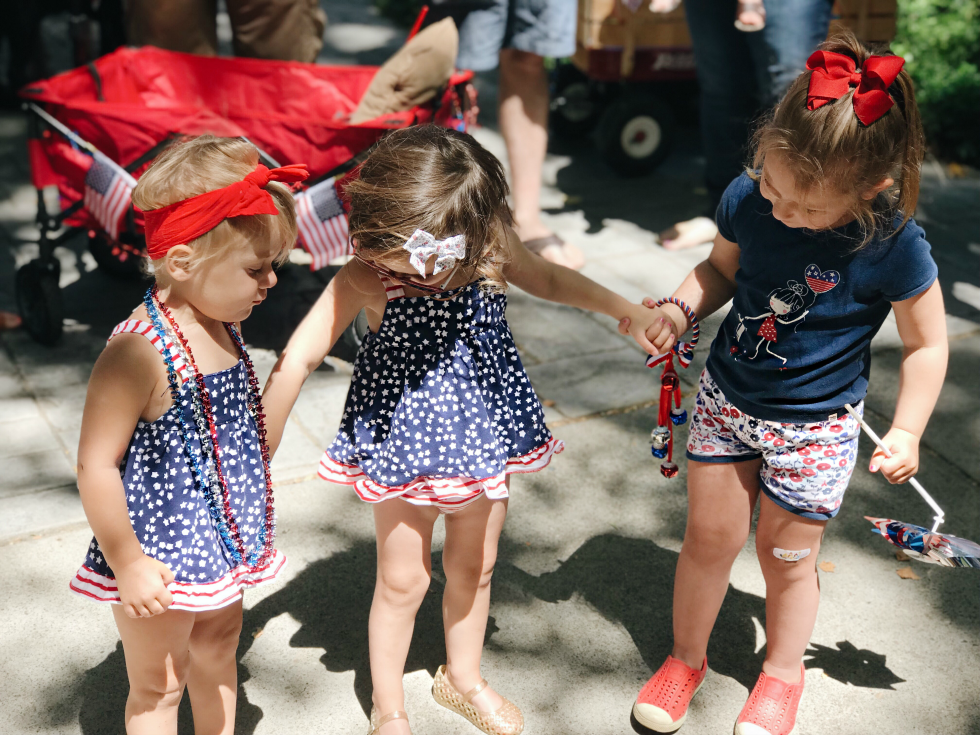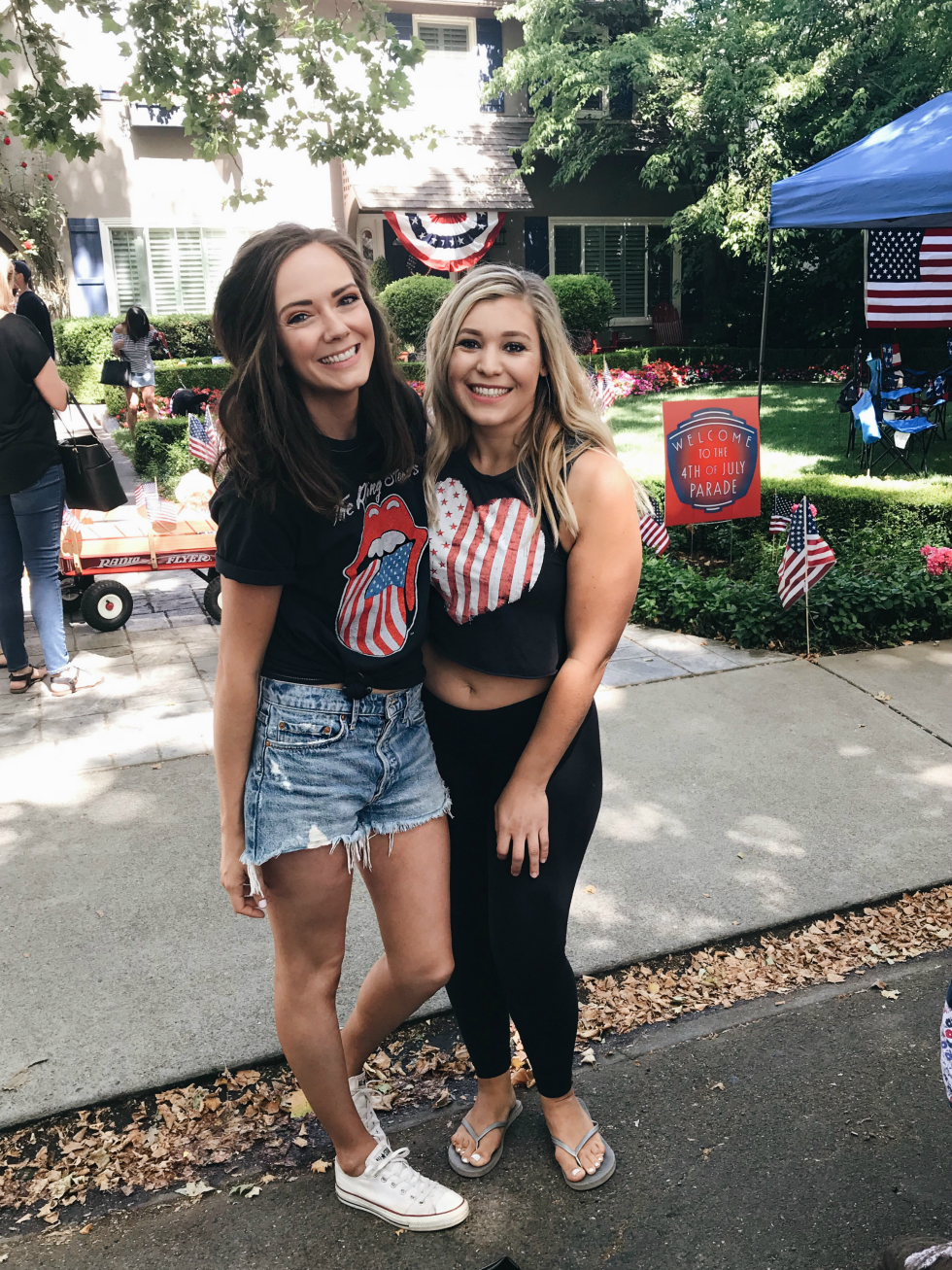 Sophie and some of her little besties. So sweet.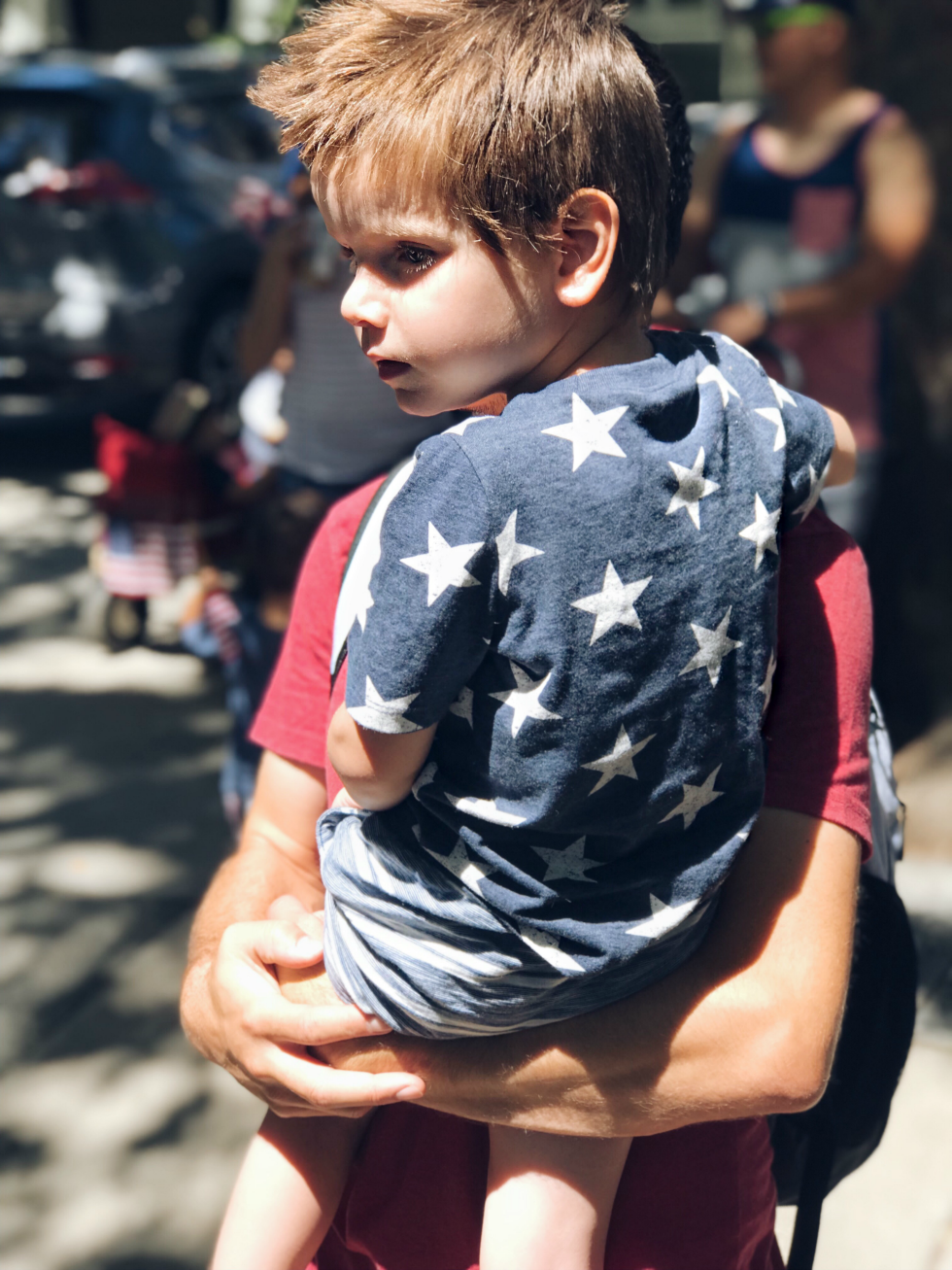 Sam was mesmerized by the fire truck! :)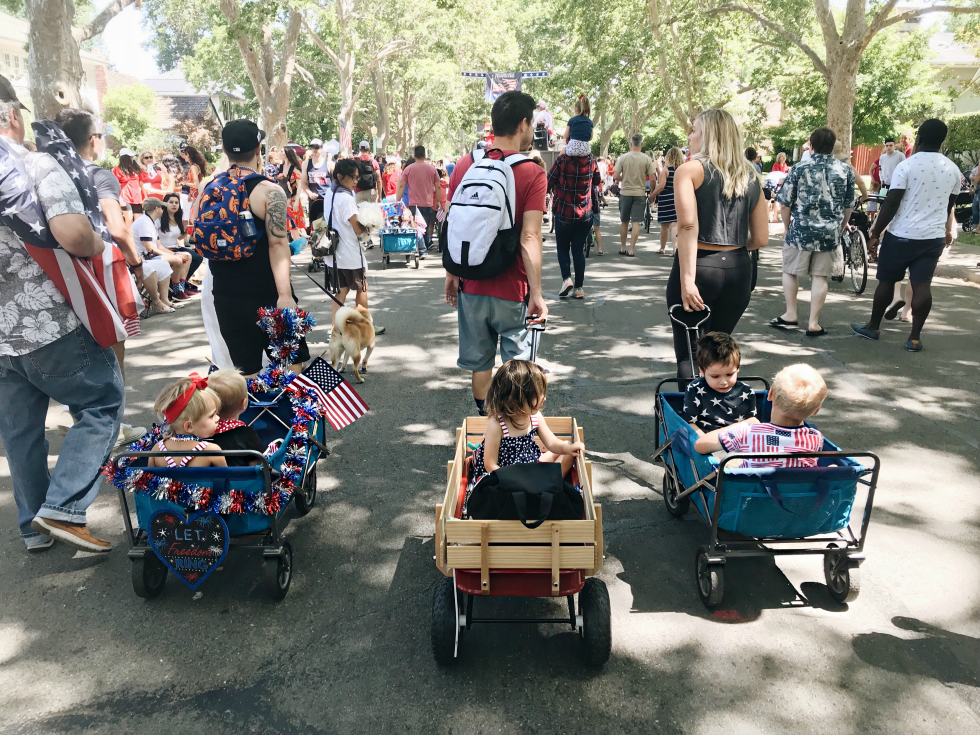 We roll deep.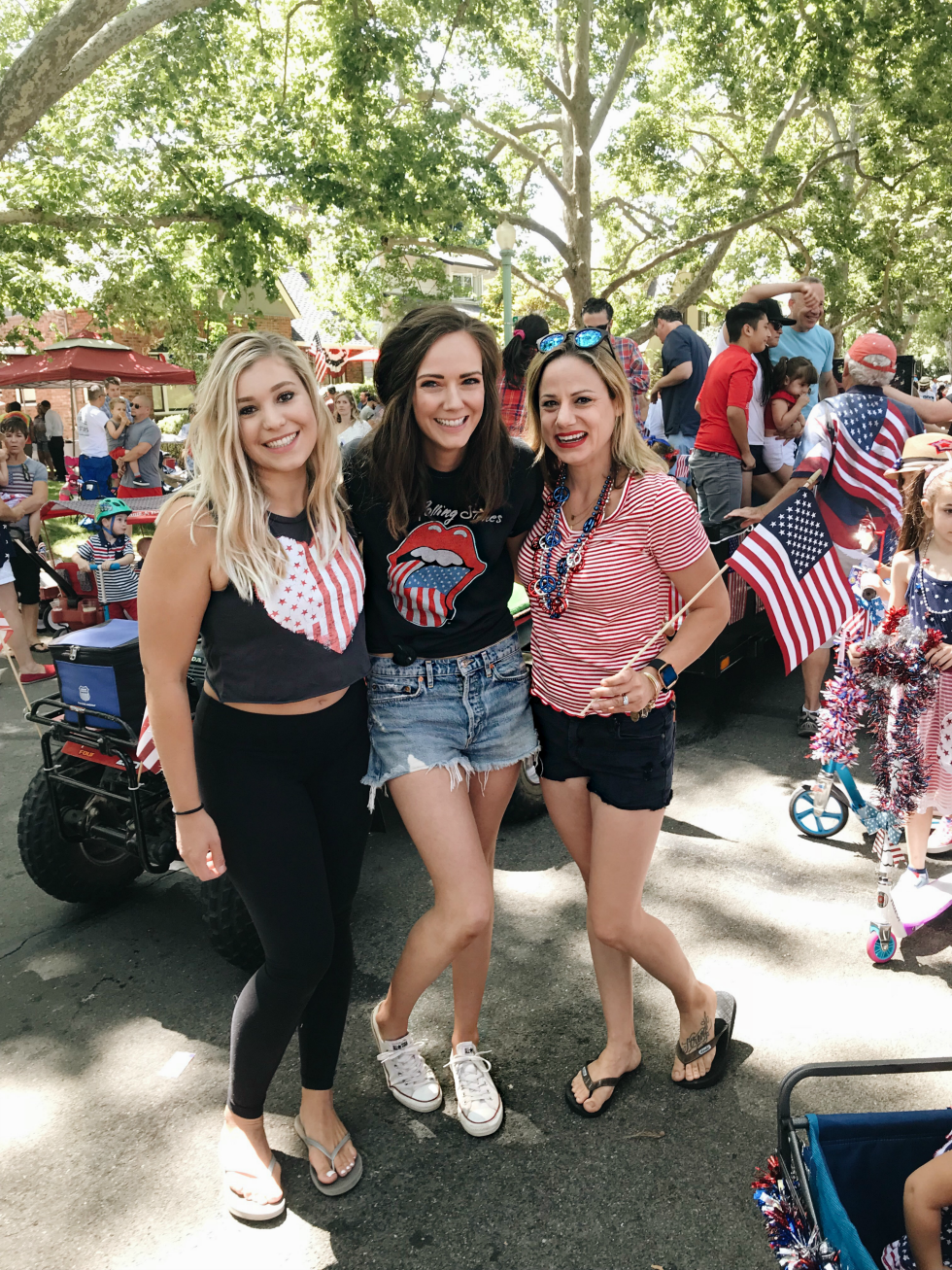 Some of my favorite mama friends. Love these girls!!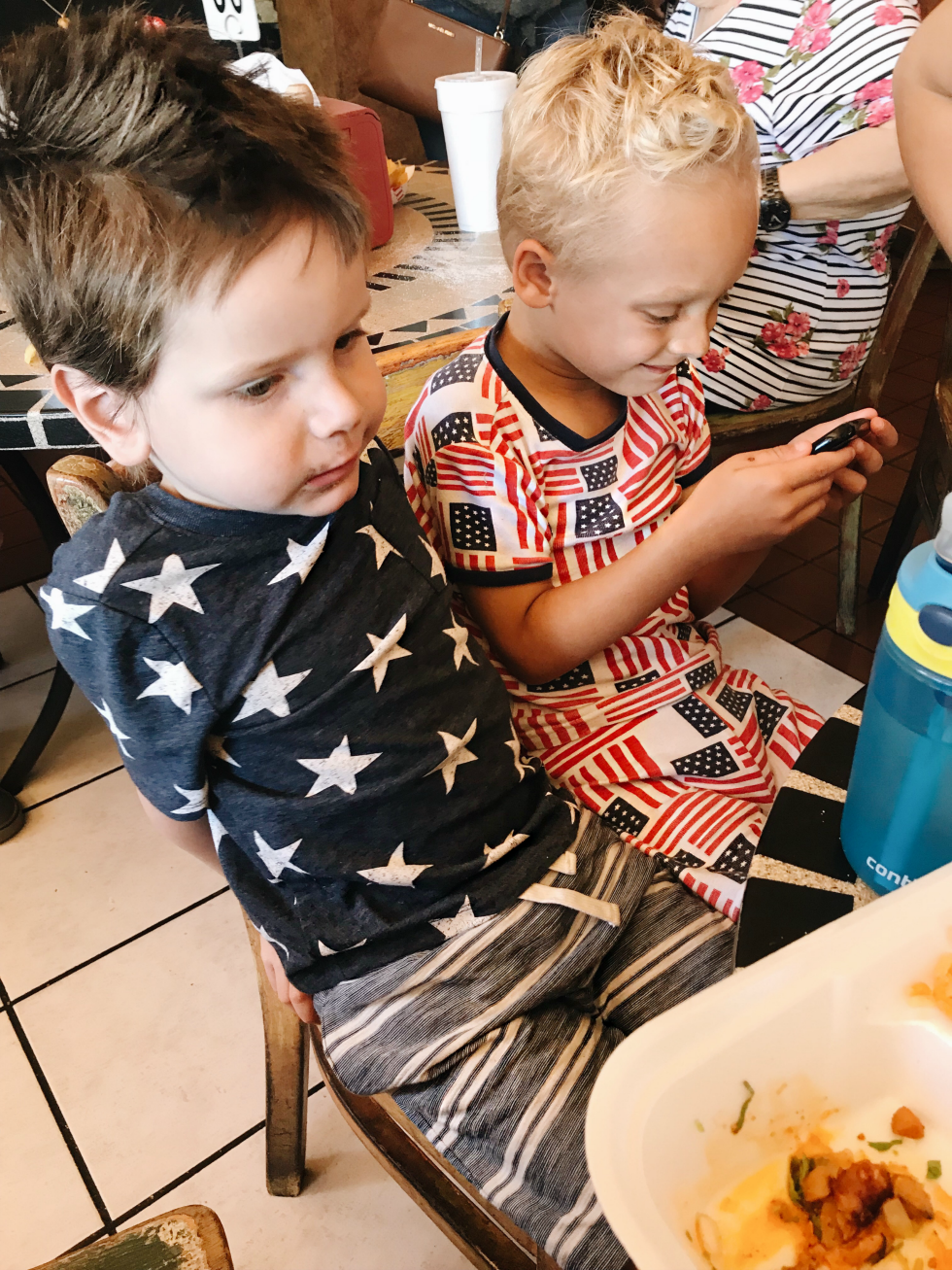 Sam and Ayden. Two peas in a pod.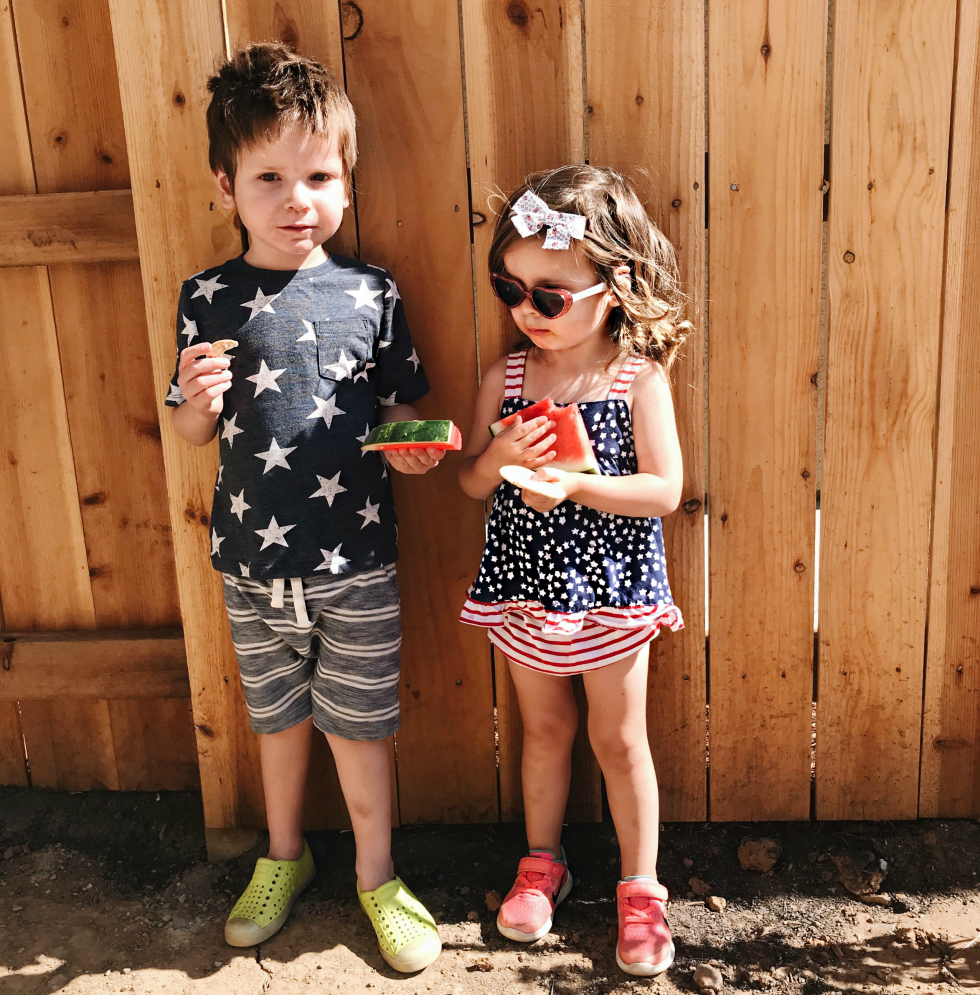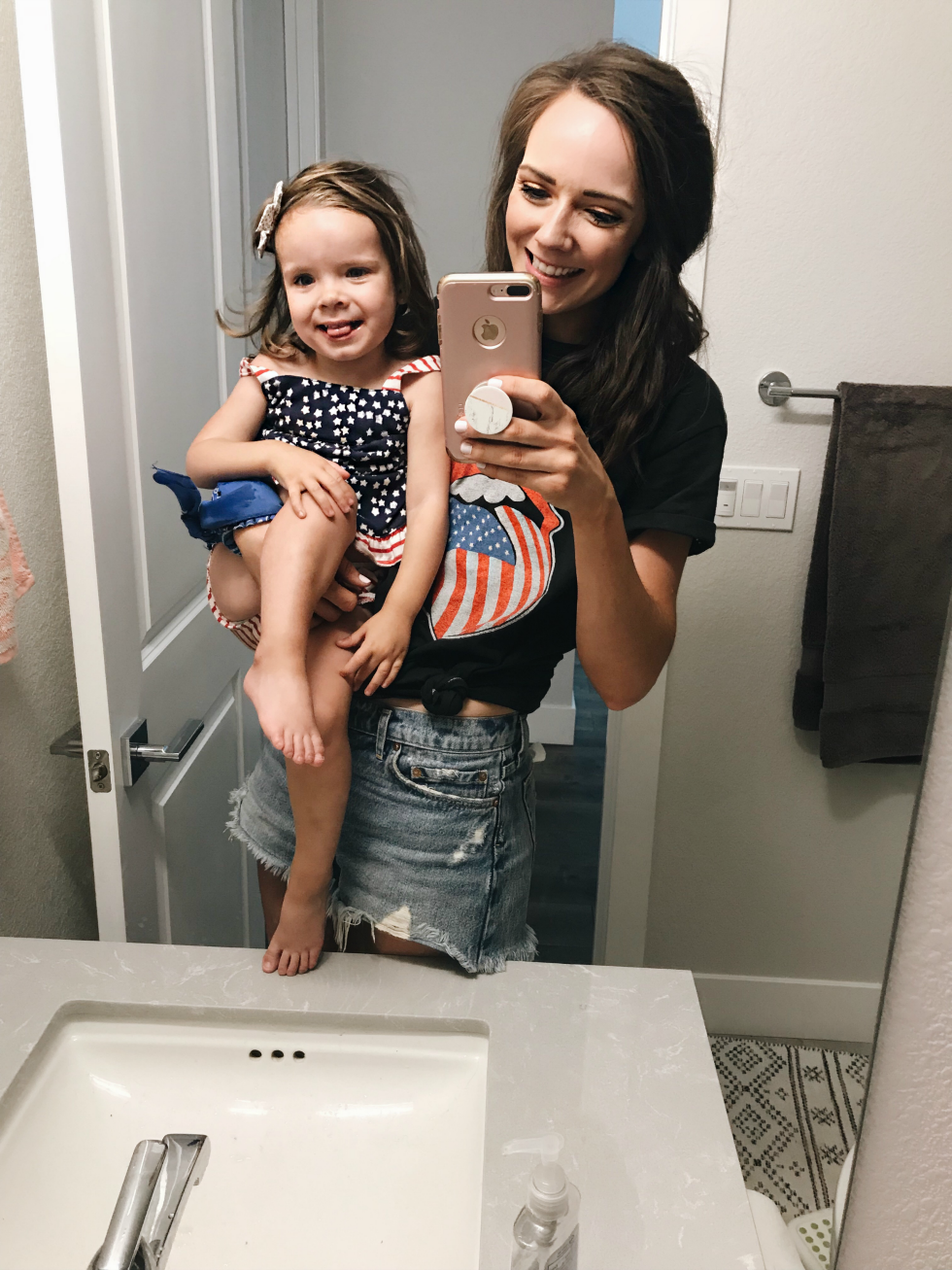 My little firecracker. I hope you had a great 4th! Happy weekend, friends! So weird, because it feels like it should be the start of a new week. I guess that's what it feels like to have a holiday on a Wednesday!
xo