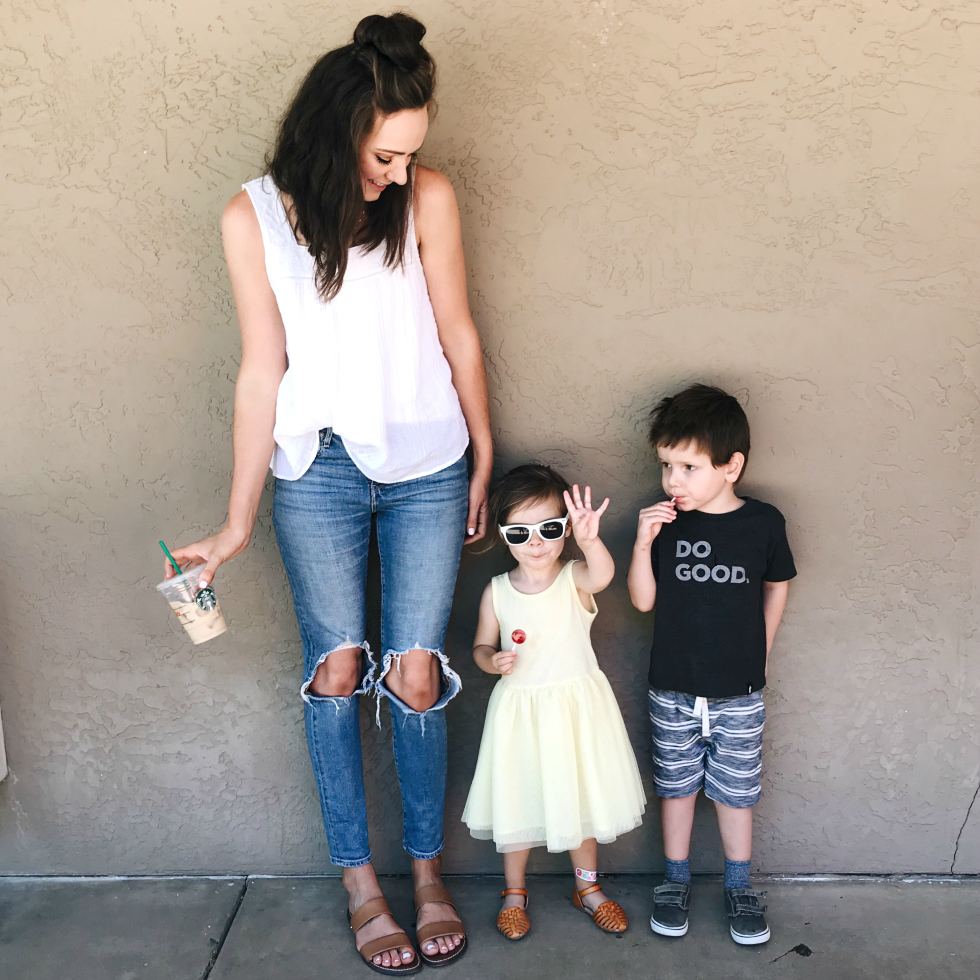 TANK | JEANS | SANDALS | SOPHIE'S DRESS + SANDALS | SAM'S SHORTS
Well, we did it, guys. We got ourselves an above-ground pool!!! And it is the best money we've spent on, like, anything basically. Shop it here. It's the coolest thing ever to be able to just go swimming whenever we want. (I've never had a pool, can you tell haha). And the kids LOVE it! Like, their faces were the BEST when they saw it!!! Alright, hot Sacramento summer, we are READY for you!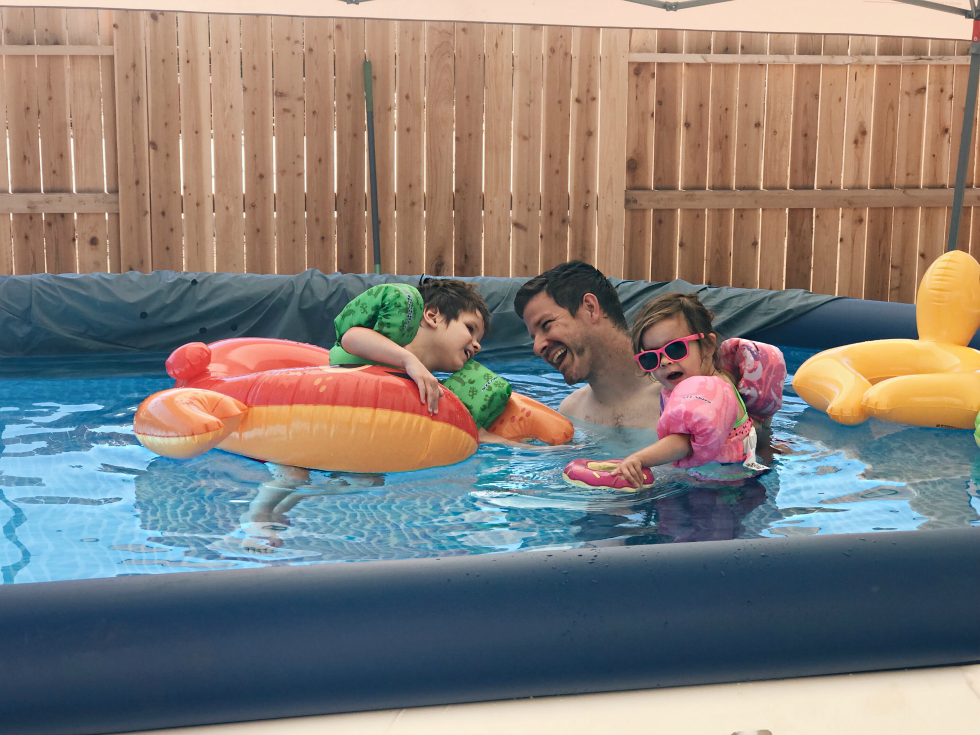 POOL | PUDDLE JUMPERS | POOL FLOAT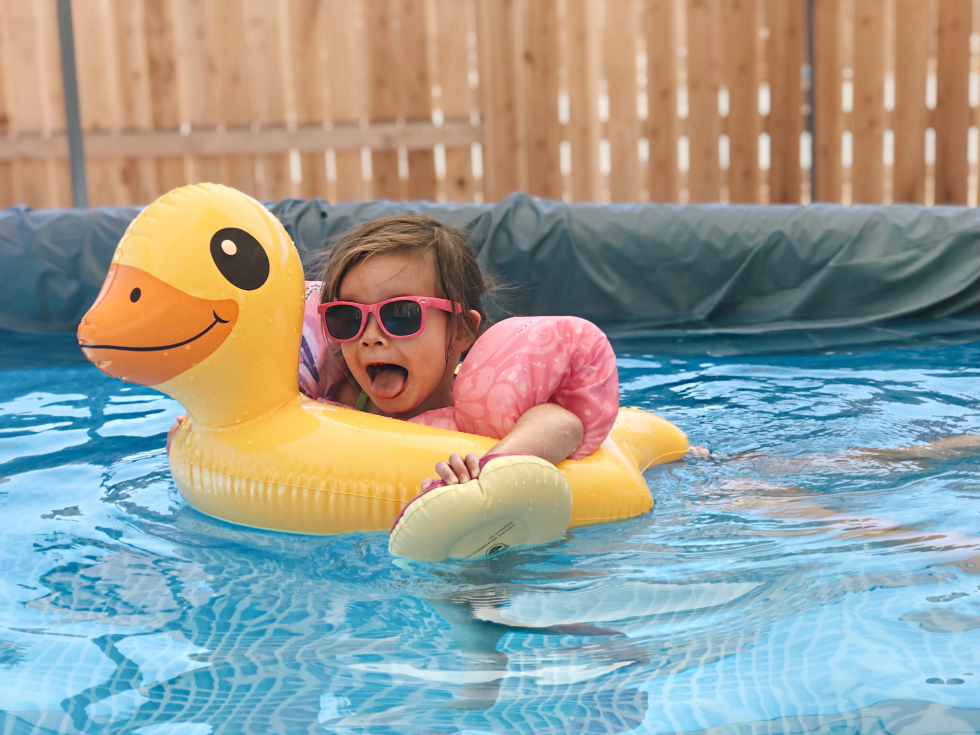 Speaking of hot Sacramento summers, this weekend lived up to that reputation! It was a fun one, though, and we managed to stay super busy and somewhat cool (thanks to a birthday party at the splash pad, our pool, and some free A/C- here's looking at you Target!). Some photos from our weekend…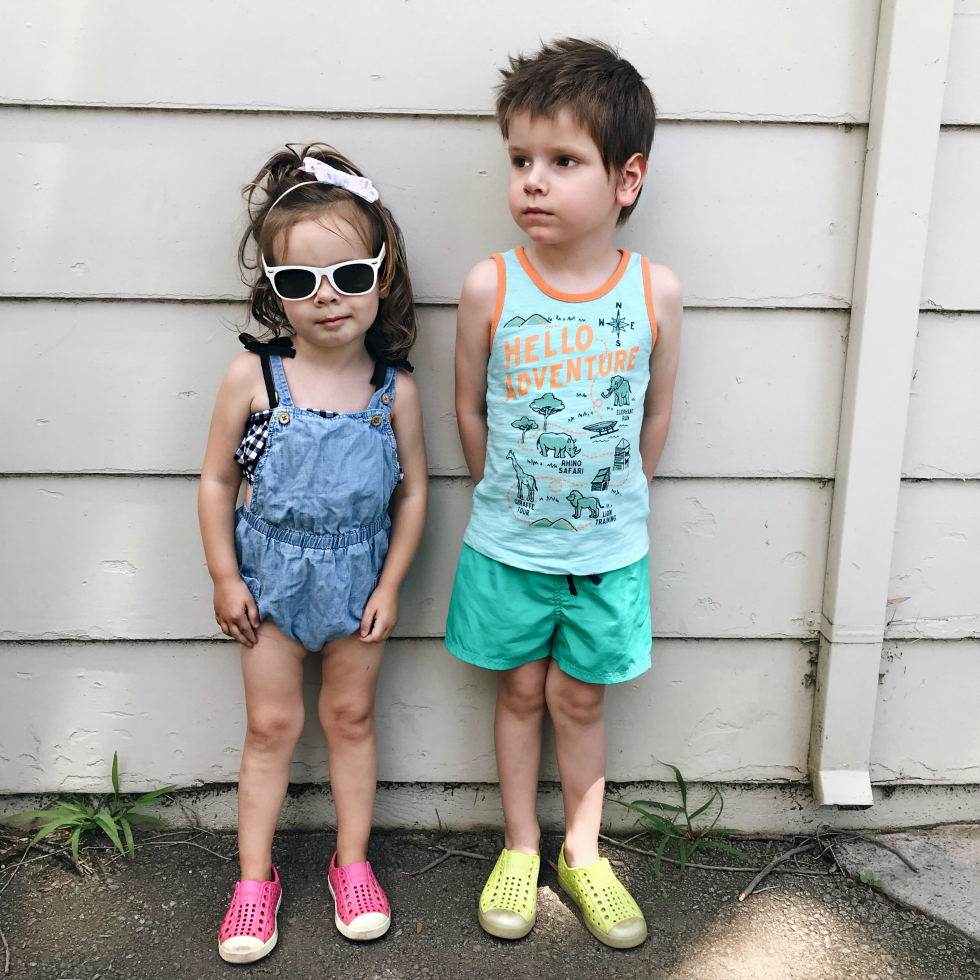 ROMPER | SWIMSUIT | SHOES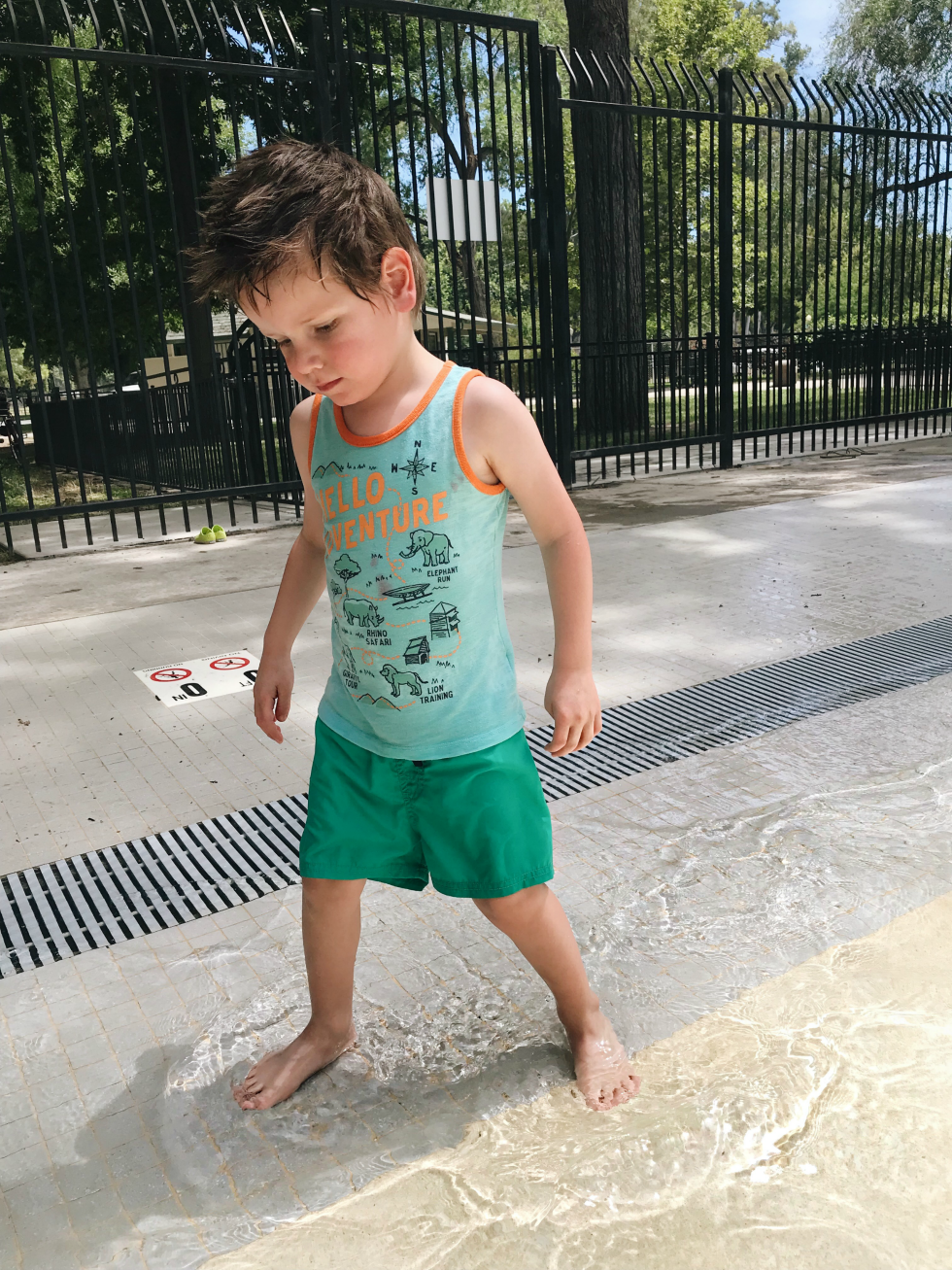 This boy LOVES the water!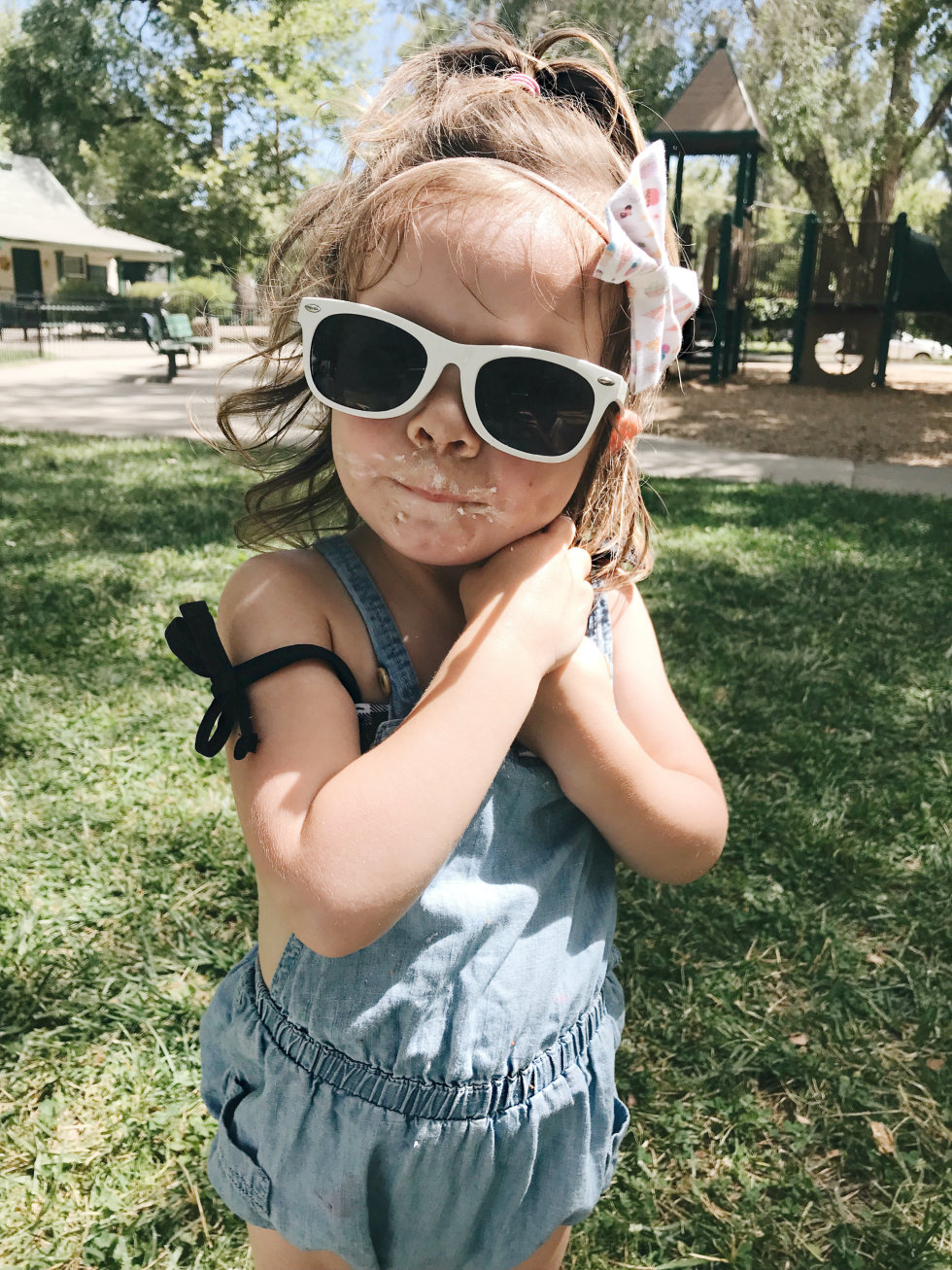 Little cupcake face. Is there anything better?!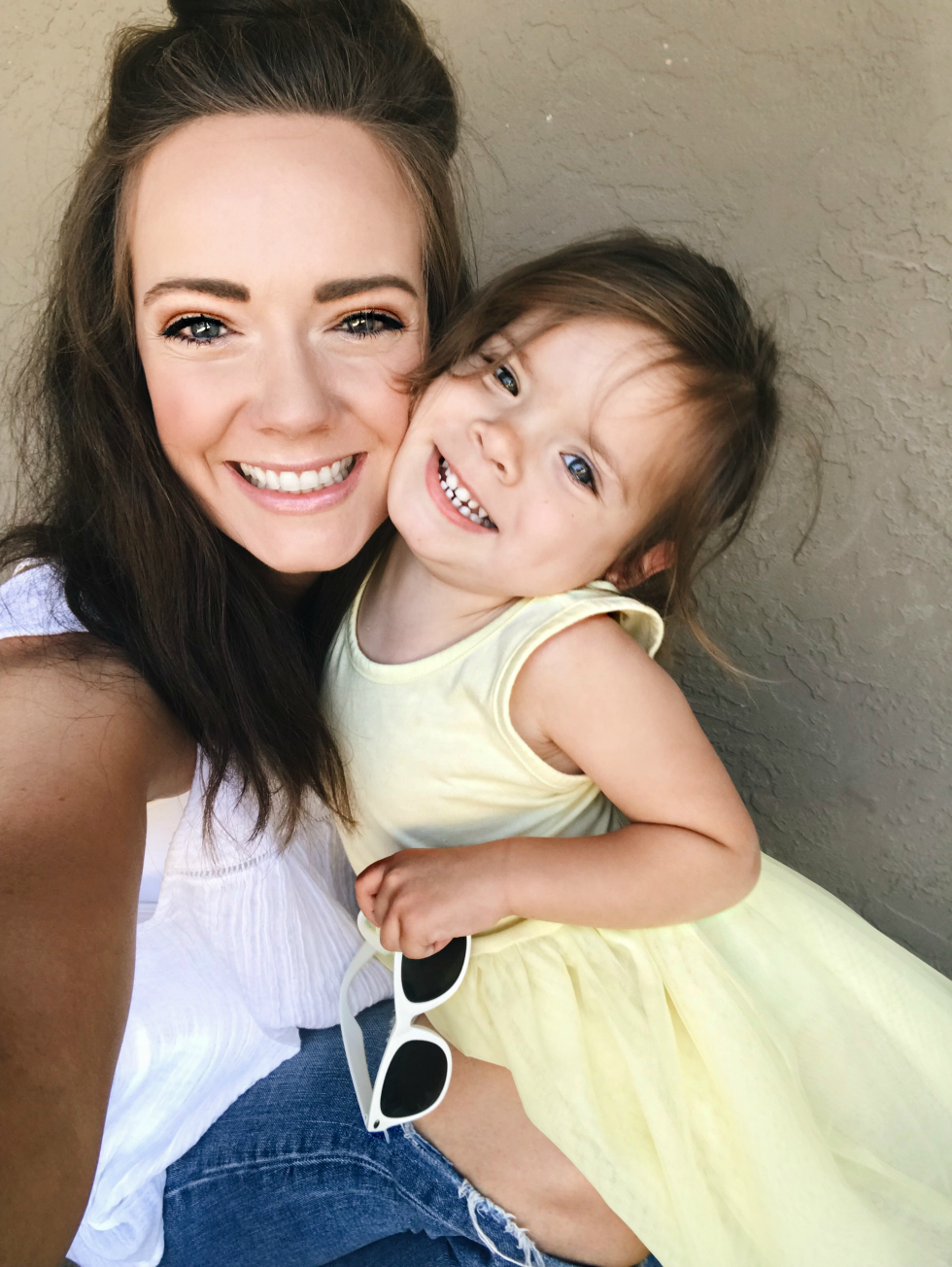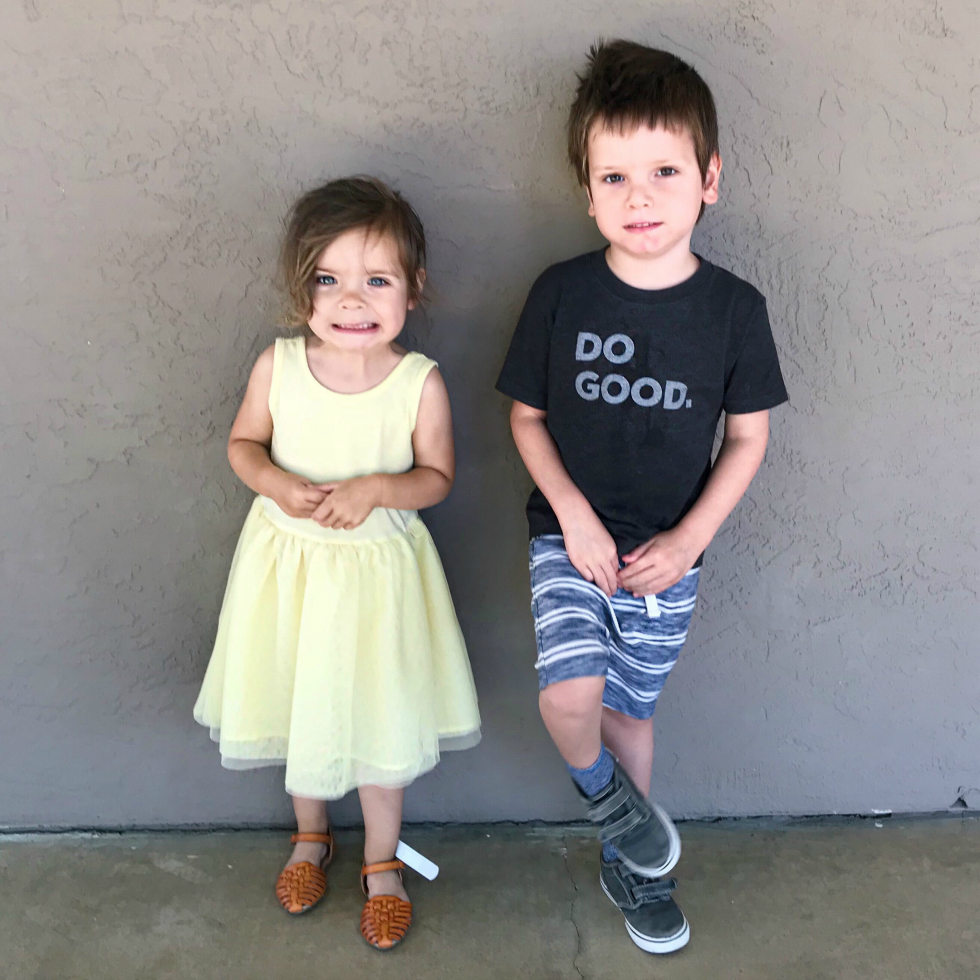 "Alright guys, SMILE!!!" Also, yes, that is a clean bandaid (purely for decorative purposes only, because #toddlerlife) hanging off of Sophie's leg. I can't make this stuff up. And then there's Sam, my sweet angel child.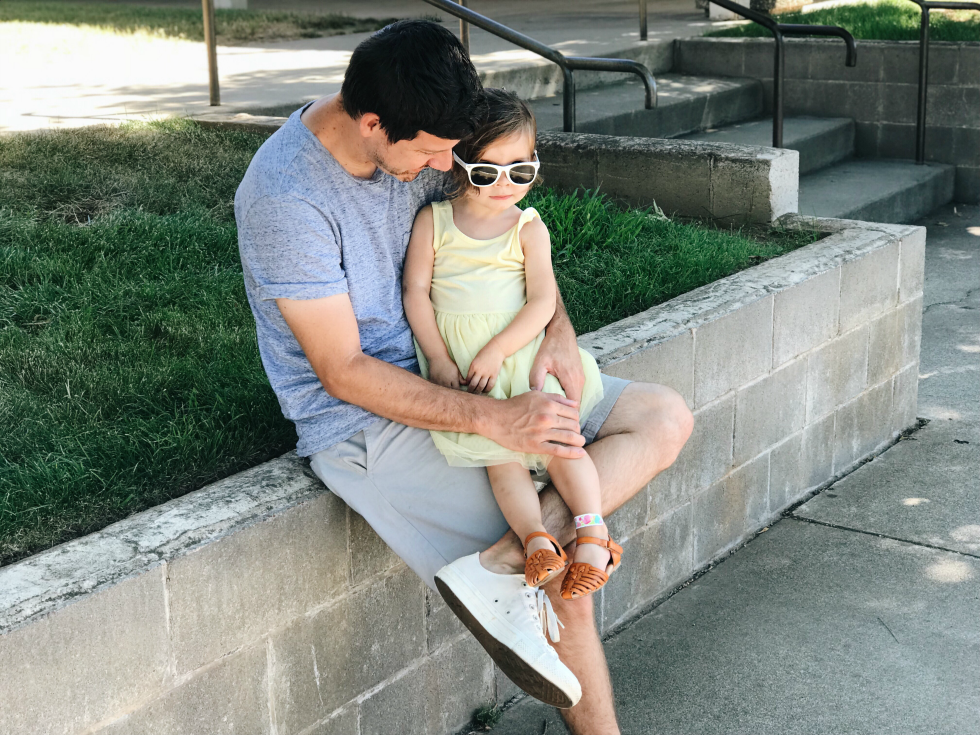 And TODAY is Zack's BIRTHDAY!!! I'm excited to celebrate my favorite person's day today, and spoil him rotten, since he always does the spoiling around here, it seems. ;)
xo