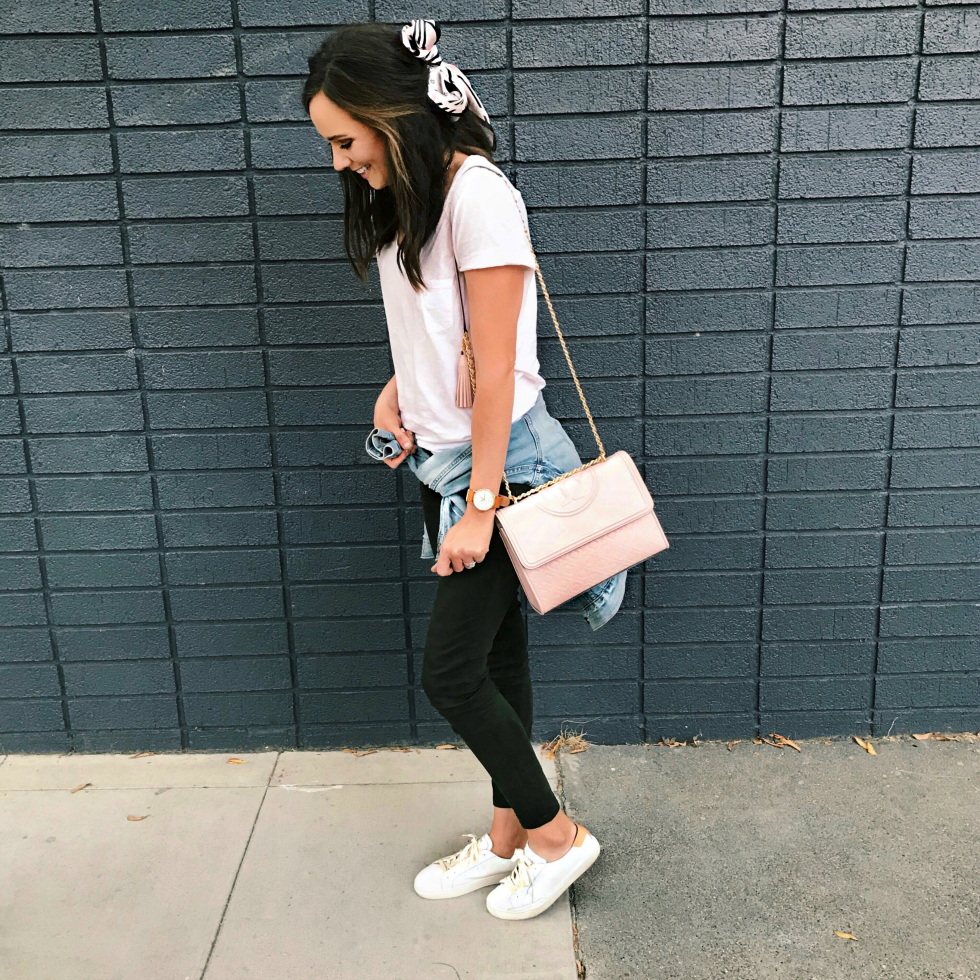 TEE (true to size) | JEAN JACKET | JEANS (tts, if in between, size down) | SHOES (tts, if in between size up) | BAG | SCARF AS HAIR BOW | SIMILAR WATCH
First off, thank you all SO much for your sweet comments and messages on my last post. Y'all are so sweet and just make me feel so very loved. And yes, I'm making ALL OF THE appointments! ;)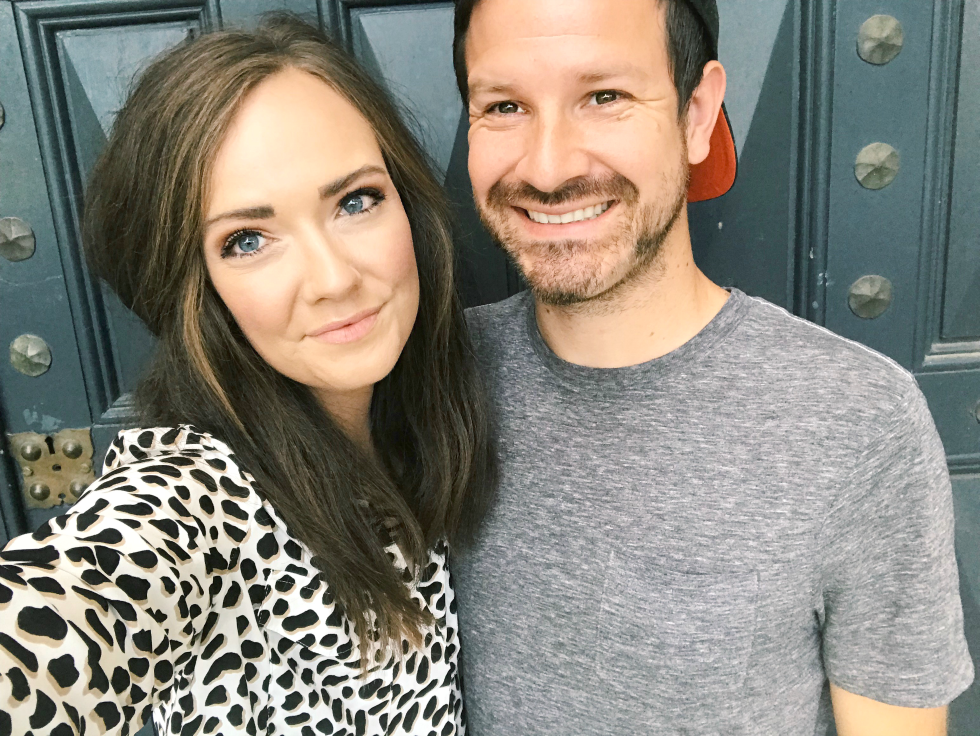 LEOPARD BLOUSE (runs big, size down one)
And now for a good ole' fashioned weekend update, because those are fun, right? :) And this weekend? It was FUN! We got a date night on Saturday, where we did the usual Date Night Shenanigans when you work with your husband- first, work (we took photos for upcoming blog content) and then dinner. And really, when you work with MY husband, it doesn't even feel like work. It was SO MUCH FUN driving around and finding locations to shoot photos, and laughing and being silly and crazy, grabbing coffee, talking about stupid things, talking about important things, and ending the night with dinner at one of my favorite restaurants (Zocalo!) and fro yo for dessert.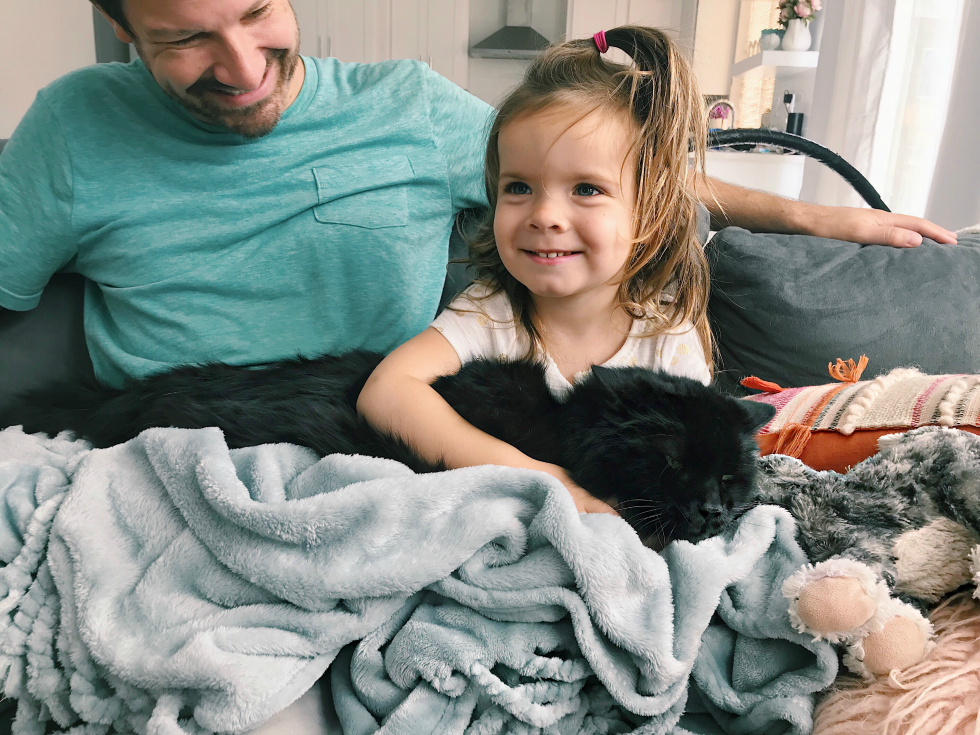 THROW BLANKET (best ever! We own 3!) | LUMBAR PILLOW | FAUX FUR PILLOW
Sophie and the cat. It's complete love and adoration. Our cat doesn't make it on the blog often, but he is literally THE BEST CAT in the world, so so tolerant and sweet with both of our kids! He never takes his claws out around the kids, EVER, and just takes all of the smothering (which of course we limit, ha!). It's pretty sweet and I hope he lives forever. I mean, just look at them!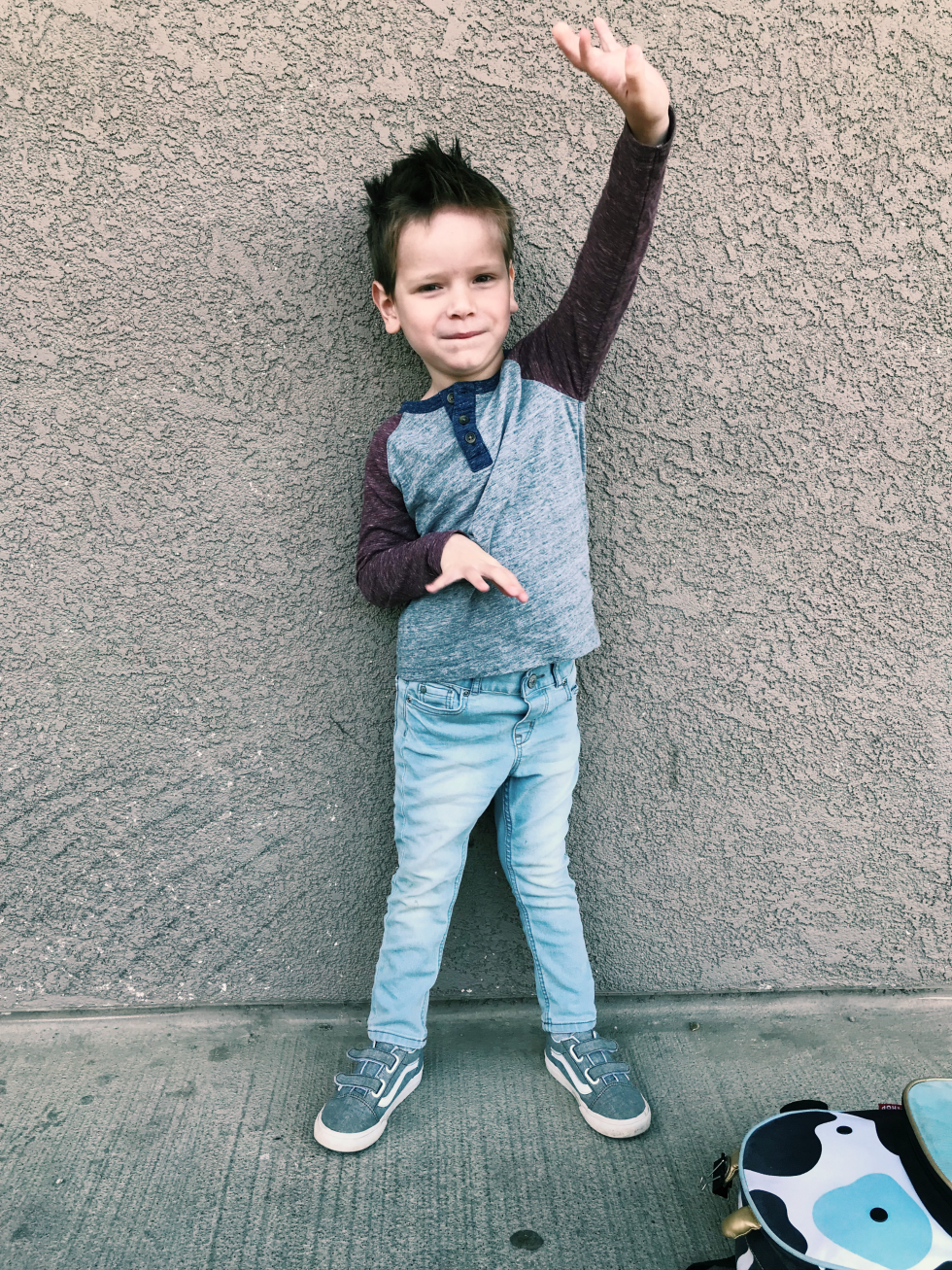 SHIRT | JEANS | SHOES | BACKPACK
Sam's picture day was last week, and I got to drop him off at school (Zack usually takes him). Look at that cutie!!! He was so happy and smiley on the way to school and when I dropped him off- here's hoping he stayed that way for the photos! Haha.
SWEATER (worn backward; true to size) | JEANS (40% off! True to size) | SHOES (if in between, size up 1/2) | HAIR SCARF | Sophie's dress is H&M, but sold out | SOPHIE'S SANDALS | SOPHIE'S BOW
Obligatory church photo. Love these cutie pies!
Happy Monday, friends!!! I hope you have a beautiful start to your week!
xo