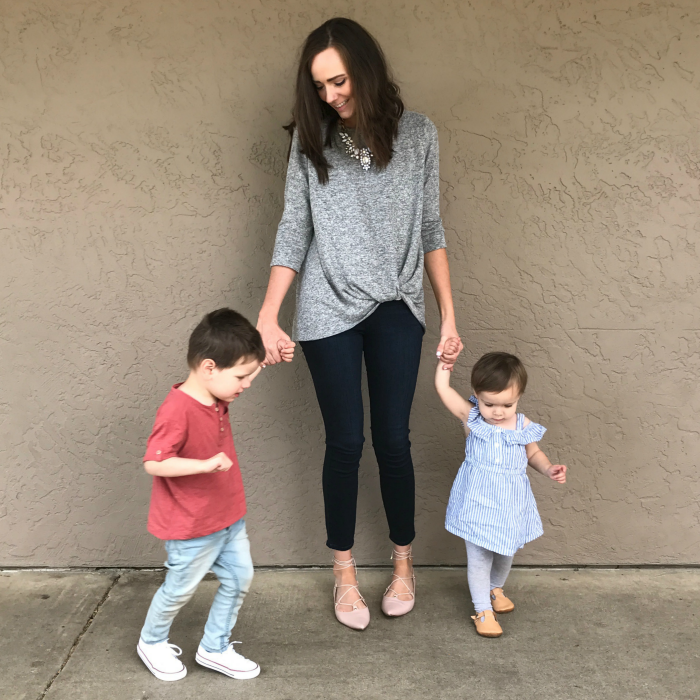 sweater | jeans | similar shoes | baby dress | toddler converse
Happy Monday, guys!! I hope you had a great weekend! Ours was full of so much fun!
sweater
First, I DID IT. I actually got my hair cut! I've been wanting to for a while, and finally felt brave, and I'm LOVING it! I feel so much lighter! Now I just have to get over that feeling of, "Where did all of my hair go?!"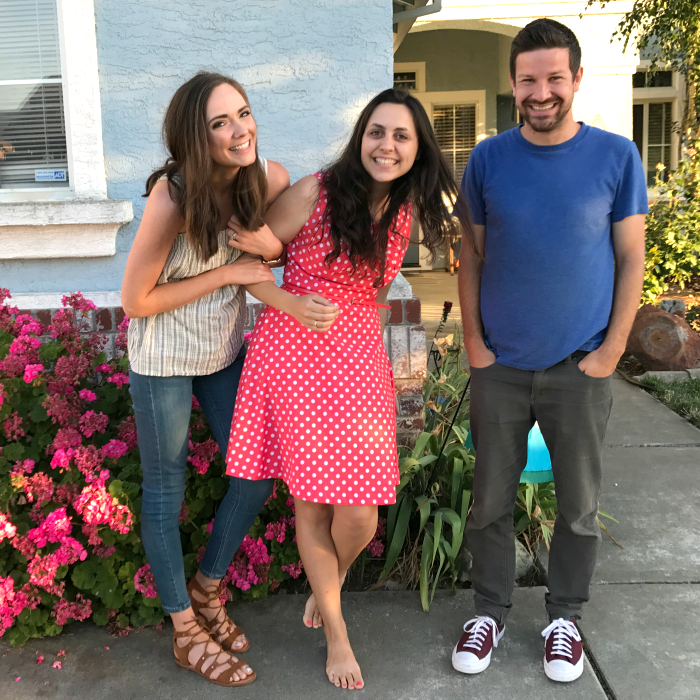 top || jeans || sandals
On Saturday, we celebrated my cousin's graduation from George Fox University (in Oregon)! SO so proud of her!! I just love spending time with her and am pretty excited she's home now. She's the sister I never had!
Sophie's car seat || Sam's car seat (love them!)
Sunday was church and naps! Well.. naps for the littles. It was work for the grown-ups. #adulting… They held hands on the way home. HEART MELTED.
I've gotten a lot of questions about my nail polish, and it's my very favorite shade EVER: Essie's Fiji. The perfect pale pink!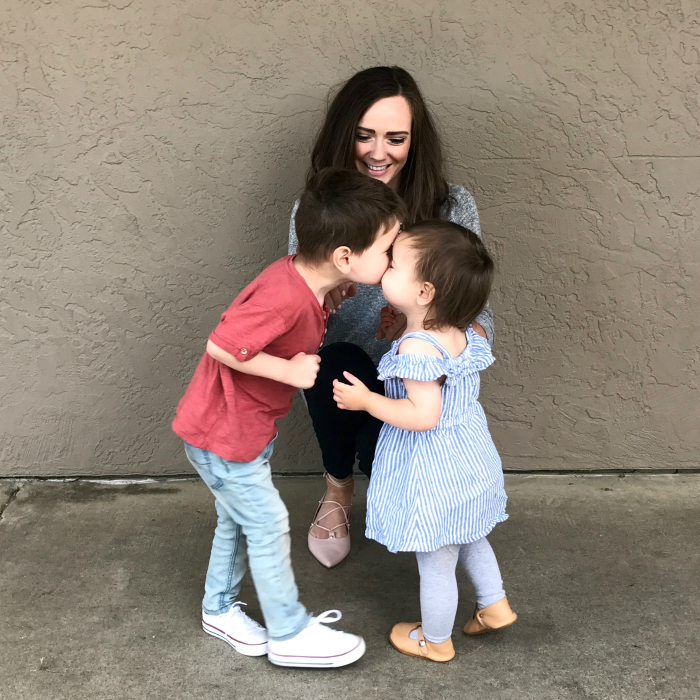 Annnnd how freaking cute are they? Kisses all day every day.
Annnnd after much back and forth, I decided to throw a little party for my 30TH BIRTHDAY coming up in a few weeks (30!!!! NOOOOOO!! haha) but seriously, guys… I'm struggling a bit with this. My mindset with growing older is always GRATITUDE, because life is a blessing!! But…. I won't be in my 20's anymore, and for some reason this keeps freaking me out! Somebody talk me down. Tell me how amazing 30 is. Tell me it's better than your 20s… Somebody! Anybody!
Okay. Calm down, Katie. Breathe.
It's a new week, I actually meal prepped yesterday (oats in a jar, salads, chicken, hard boiled eggs, the usual) so I'm feeling set up for SUCCESS! Let's. Do. This.
xo