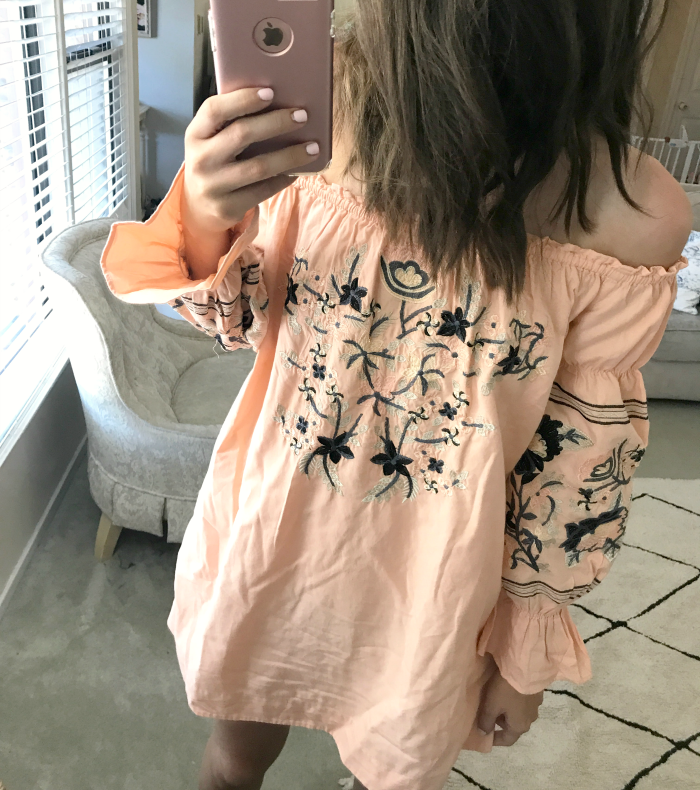 This dress 30% off right now with code FRIENDS!
Alright, friends, I've gotten a few visits from Mr. UPS Man lately, and thought what better time to share the goodies?! So… let's go. Some new favorites, and how I'm styling them…
First, THIS DRESS. I actually snagged it on sale, and I'm hoping it goes back on sale (I'll definitely let you know if it does- are you following along on Facebook?? I share tons of great sales and outfit inspiration over there!).
EDIT: An awesome reader let me know that it's 30% off right now with code FRIENDS! Shop it HERE! Thanks, Nicole!!
I'm thinking I might wear this for my birthday party in a few weeks! It's the PERFECT peachy pink shade- I'm obsessed. AND, bonus, it is NOT see-through! Yessssss!
It's true to size, and has POCKETS! So really, it's a win.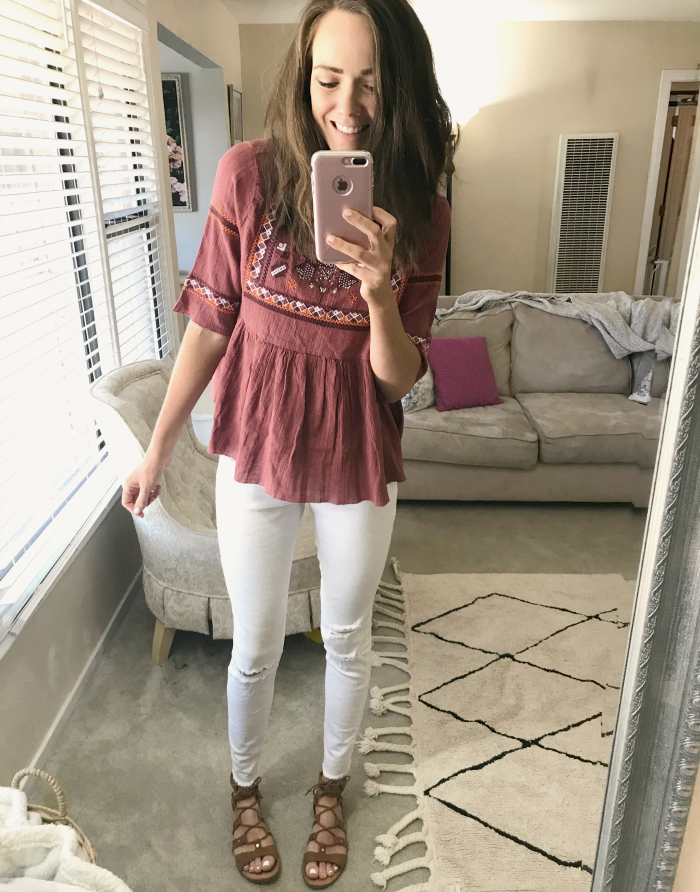 top | jeans | sandals
Along the embroidered trend (which I am ALWAYS in love with!), is this gorgeous top. The color is perfect, the fit is super flattering and it is just the most perfect top ever.
True to size. Perfect in every way. Also comes in a beautiful white version!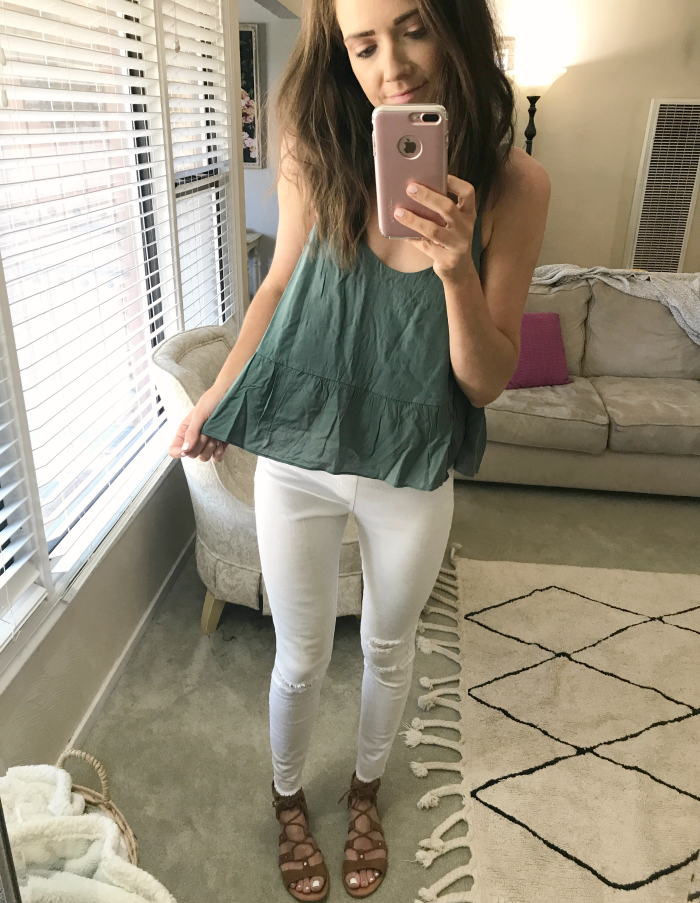 top | jeans | sandals
Next up, we have yet another cute flowy summer top. This particular one I kiiiind of need to order in, oh I don't know, EVERY SINGLE COLOR, because it is THAT perfect. So far, I have this beautiful sage green (they call "petrol") and the red (see next picture), but like. Hi. Every color, coming my way. Can't stop. Won't stop.
This one's true to size. I'm wearing a size 6!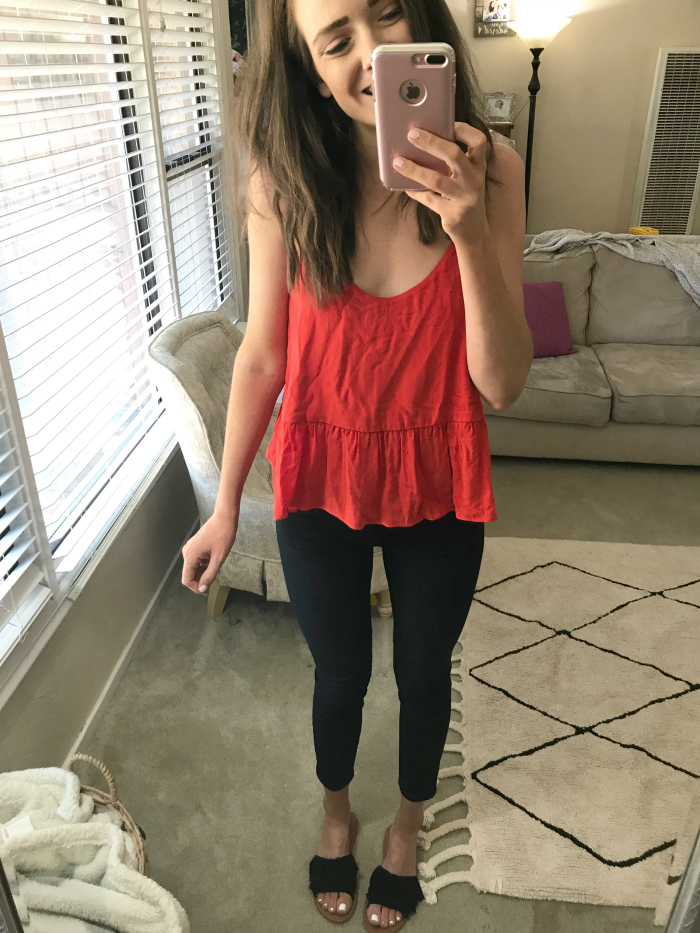 top | jeans ($50 off!) | shoes
Annnnd the red version. I'm telling you: HOW cute is this top?! Loving the red for summer! So bright and fun! And this is literally the easiest top to just throw on and go. The best kind.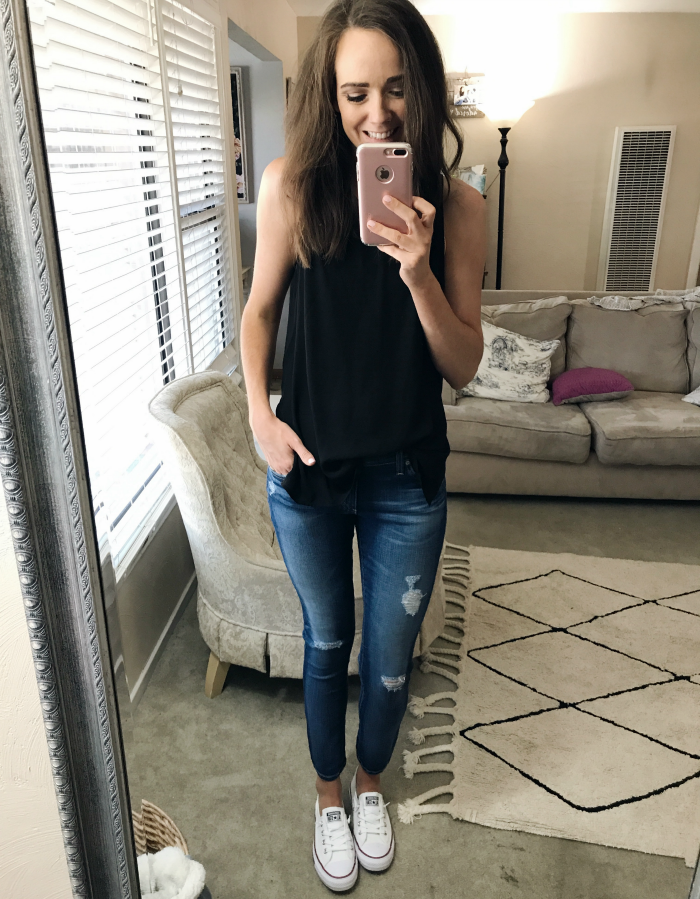 top | jeans | sneakers
And a go-to casual look of mine. These tennis shoes are always a favorite- love this particular style, as they just slip on! SO easy! And this flowy black top can be dressed up or down!
There you go. Some favorite purchases as of late. Have you picked up anything lately that you're obsessed with?!
xo