shorts | sunnies | baby suit
Guys. I have some bad news. The entire foreseeable forecast here in Sac is 100+… Like, what even IS that?! I can't live like this. Anybody have a beach house they want to loan us for the next, say, week and a half? That'd be great. Because I'm pretty sure not being able to be outside from noon through 8pm is going to be TOR-TURE for us. Am I being dramatic? I could never ever live in the desert, that's for sure. Not sure how you desert folk do it. Maybe teach me your ways? I'll have some time to test them out…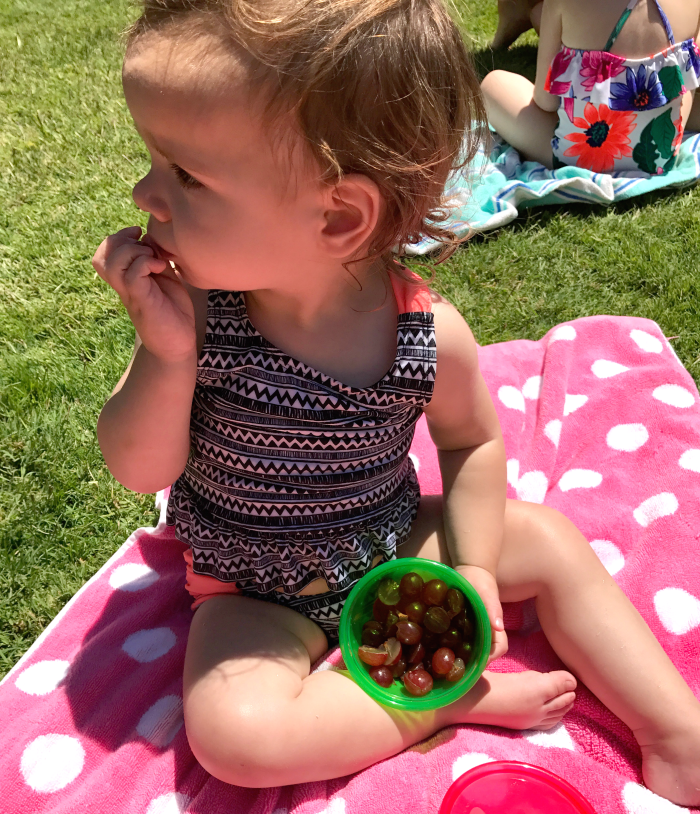 Anyway. We will be spending a lot of time doing water activities the next week, I can assure you of that. Good thing Sam and Sophie both LOVE the water. It's all that sounds good when it's so dang hot out.
This week was so full of fun! Pool parties and coffee dates and working out with friends and family dinners. It was so good! Here's to a fun weekend! And some photos from the week, before I sign off…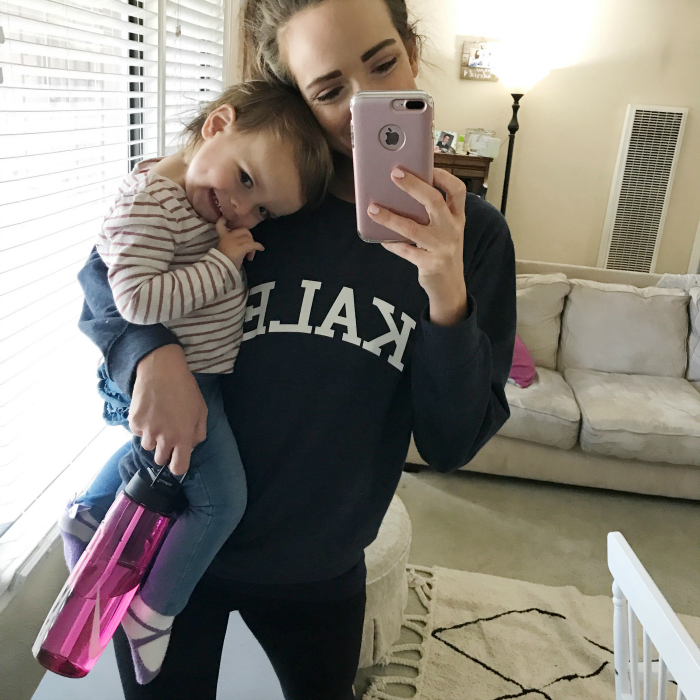 I've teamed up with Wantable to share their fun monthly subscription box. I got my first box of fitness clothes- and GUYS. I. Love. It. I mean, this kale sweatshirt is basically my life. I took a little profile quiz and gave super detailed notes on what I love and don't love, and a box showed up at my house and I loved almost everything in it! For someone who is SO picky about my clothes and am obviously my own stylist and don't trust other people styling me (true story), it was hard to relinquish a bit of control, but I'm so happy with what they sent. It helps that I left such detailed notes ;) and had such an awesome stylist! Check it out here if you want to try it out for yourself! So fun!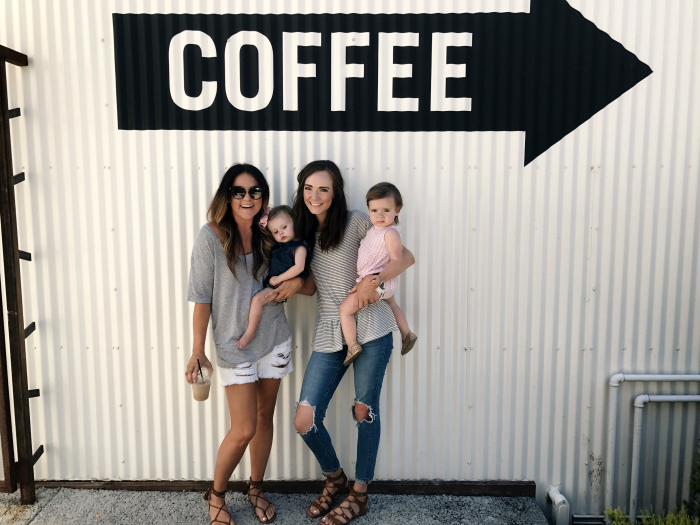 top | jeans | shoes
Me and Sophie had a little coffee date with some friends- it was crazy, full of snacks for the babies and some screaming (from the babies), but oh so fun to spend quality time! Sophie and Chloe are just 5 days apart!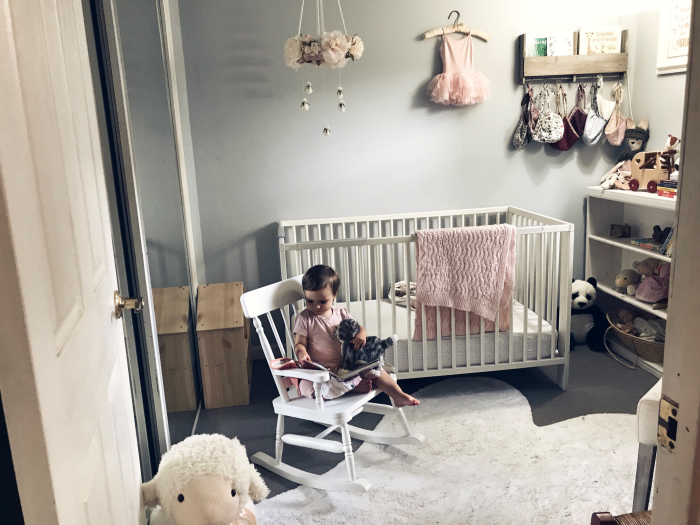 rocker | jammies c/o (use code katiedidwhat20 for 20% off at boodywear!)
Catching my girl having a sweet little moment in her new adorable rocker (thanks to Wildkin!) It is absolutely beautiful, a definite heirloom piece that will be around for generations! Love it so much! And she does too- she just climbs up into it and reads or rocks. It's the cutest.
Okay. Weekend tiiiime!
Tell me: what do you love to do when it's H-O-T? Gimme ideas, please!!
xo