The Nordstrom 2022 Anniversary Sale is live for Icons, Ambassadors start shopping 7/7, and Influencers (ALL cardholders!) on Saturday 7/9 (that's when I get to shop)! Then, everyone (non-cardholders) can shop on 7/15!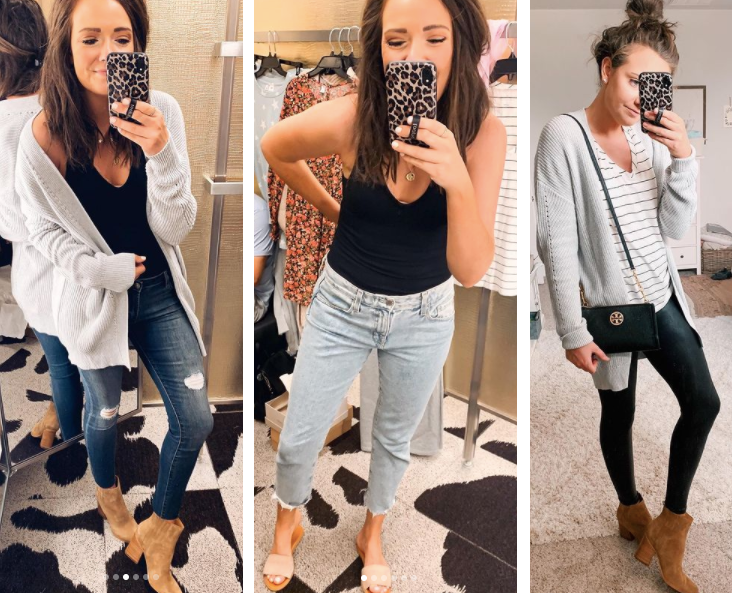 some favorite looks from years' past!
Depending on your status with the Nordy Club (easily check online in your Nordstrom account), you can shop earlier than the general public! Achieve instant Influencer status by signing up for a Nordstrom card!
If you don't have a Nordstrom credit card, you can sign up to gain early access- or wait until July 15th to shop. If you do choose to sign up for a new card- you'll get a $40 bonus Nordstrom Note (which you can basically use like a gift card) for signing up!
What makes this specific sale so good is that it includes new pieces whereas most other sales are for older or past-season items. This sale includes hundreds and hundreds of pieces that will become must-have items for fall and beyond, and that go back to full price after the sale is over on August 8th. It's pretty amazing. There are no discount codes for this sale- prices will be as marked.
As always, every item at Nordstrom qualifies for free shipping and free easy returns! And easy returns really means easy. Chances are, you're going to LOVE whatever you order, but if something doesn't work out- just print a return label online through your Nordstrom account, or use the one included with your order. Then repack the item and schedule a USPS pickup. They'll come right to your porch and grab the box! It's all free and you never even leave your house! That is what makes the Nordstrom experience truly great!
Easy Category Navigation
JEANS | BOOTS/BOOTIES | TOPS | SHOES | BEAUTY | LEGGINGS | COATS/JACKETS | SWEATERS/TOPS | DRESSES | UNDERWEAR/BRAS | BAGS | ACCESSORIES | JEWELRY | KIDS | BABY GEAR | HOME | MEN
Please note, the prices shown will not display the sale price until the sale goes public. Just click the items to see the live price for you! (make sure you're logged into your Nordstrom account)
Nordstrom Anniversary Sale 2021 Top Picks