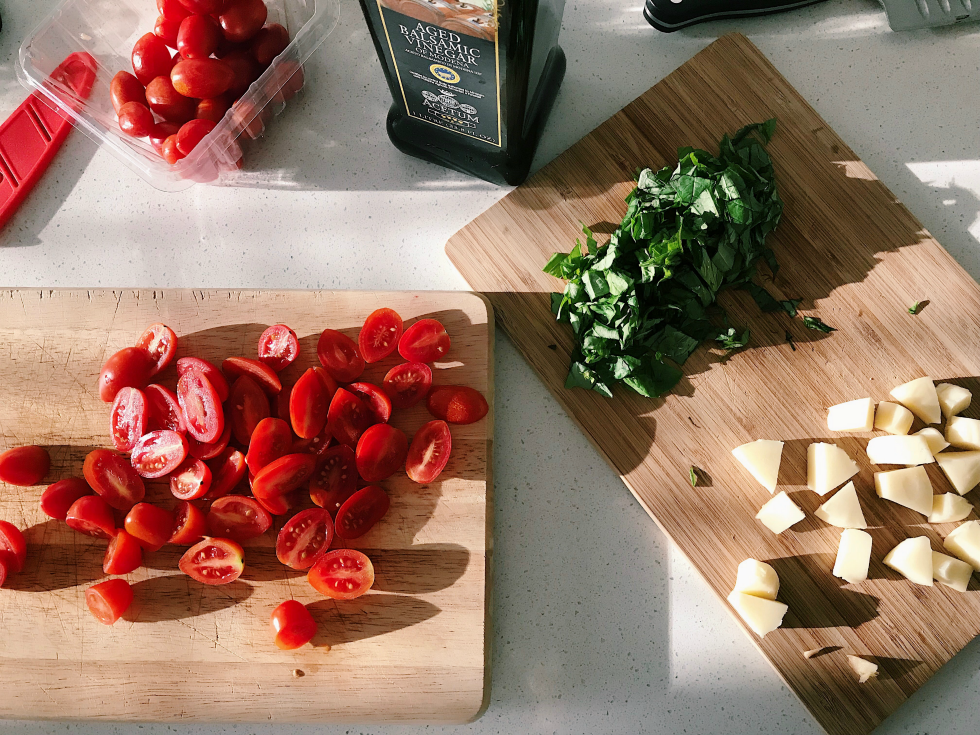 Seriously, if I say it's easy, it's EASY. Because cooking is not a natural gift of mine. Not like my husband. Zack can whip up a 5 star gourmet meal off the top of his head like it ain't no thang. Me? I need clear precise directions. I need step by step details. I need to know exactly how much of what to add when. I'm getting better, but really, Zack is the cook in this house. So, when I actually whip something up in the kitchen, and it turns out delicious and I only needed very minimal input from my chef hubby, I think that's something to celebrate, and it is surely something to share! So here we go. Easy and quick Caprese pasta salad. Because Caprese anything gives me LIFE.
Easy Caprese Pasta Recipe
Pasta (1 box)
Mozzarella (8 oz)
Tomatoes (1 pint grape)
Basil (1 bunch)
Olive Oil (2 Tbsp)
Balsamic Vinegar (1/3 cup)
1. In a small pot, add balsamic vinegar and bring to a boil, then reduce to a moderate simmer and stir frequently until reduced by half and sweet! Turn off and set aside to cool.
2. Cook the pasta according to package instructions. We used bowtie, but any would work!
3. Cut or tear basil into small pieces, cut tomatoes in half, cut Mozzarella into the size of sugar cubes.
4. Drizzle olive oil all over pasta, toss everything in together, and enjoy!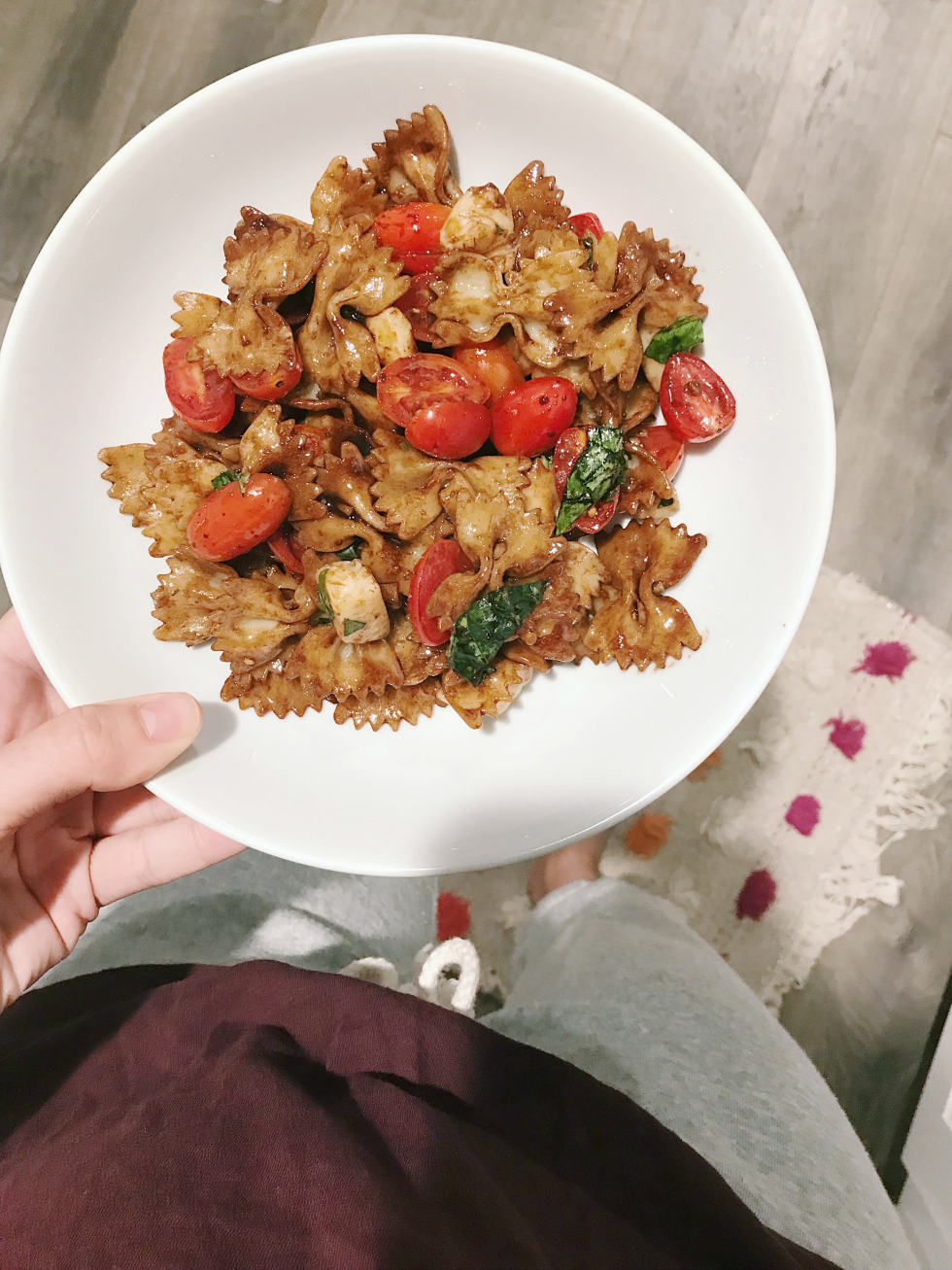 Let me know if you make it! I'd love to see! :)
xo
Read More on Katie Did What