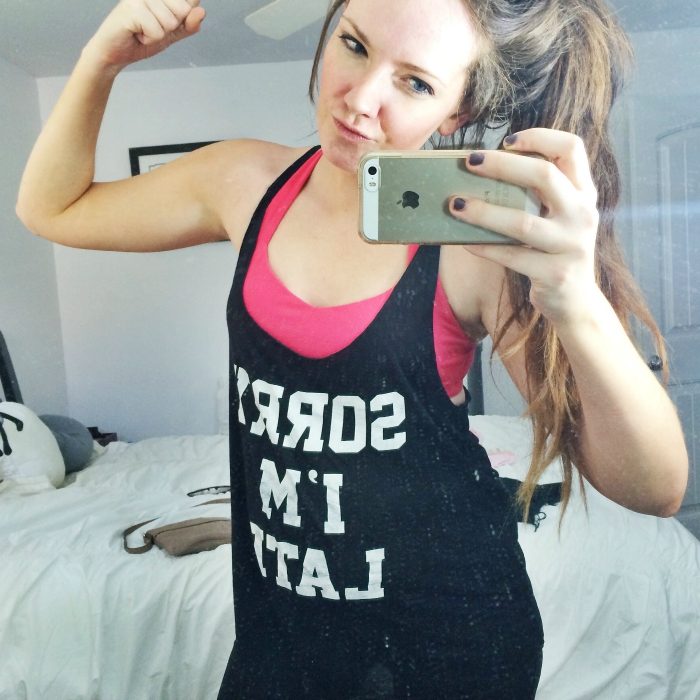 A little fitness update: the past week, I stuck to my exercise routine and I am feeling AMAZING! I had been feeling pretty… errrhm…. pregnant. haha ;) And now I can tell my body is healthier, happier and even more toned! Which, I don't know, toning up while pregnant- it IS possible. And I'm pretty happy about it. ALSO. My nutrition has been much better, too. My doctor jokingly told me at the appointment where I found out I had gained 7 pounds in a month (yyyyeaahhhh…) to cut out a carbohydrate. But it made me think about how I had been eating, and how I hadn't been focusing on nutrition as much as I should be (especially right now, when being healthy is so important not only for myself, but for my baby!) and so I've been really careful and intentional about what I'm putting into my body. And it makes a difference, you guys! So yeah. I mean, none of this is earth-shattering news or anything, but a lightbulb has clicked in my head and I'm pretty excited about it. So I had to share.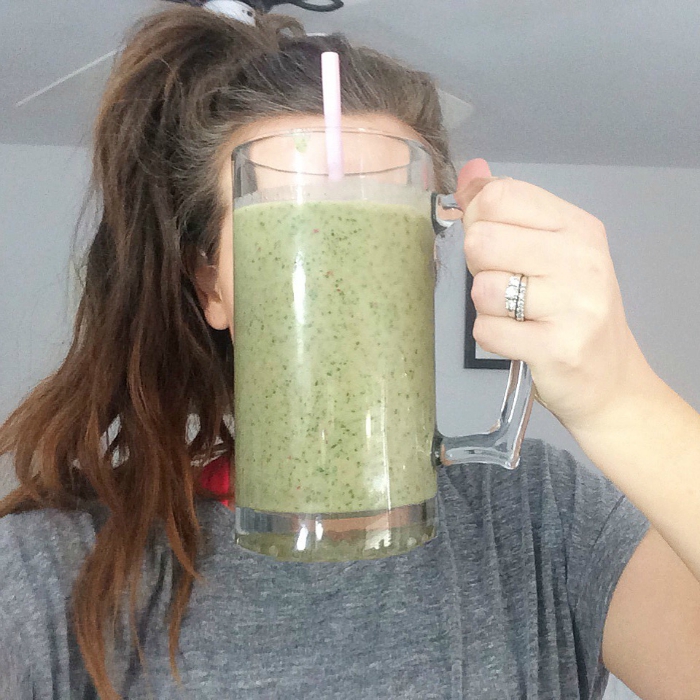 I've been a a BIG smoothie kick lately. This one was soooo good, I have to share. Frozen strawberries, 1 banana, coconut almond milk, 1/2 cup vanilla Greek yogurt and two heaping handfuls of spinach. SO GOOD. And yeah, I shared with Sam. That boy looooves smoothies.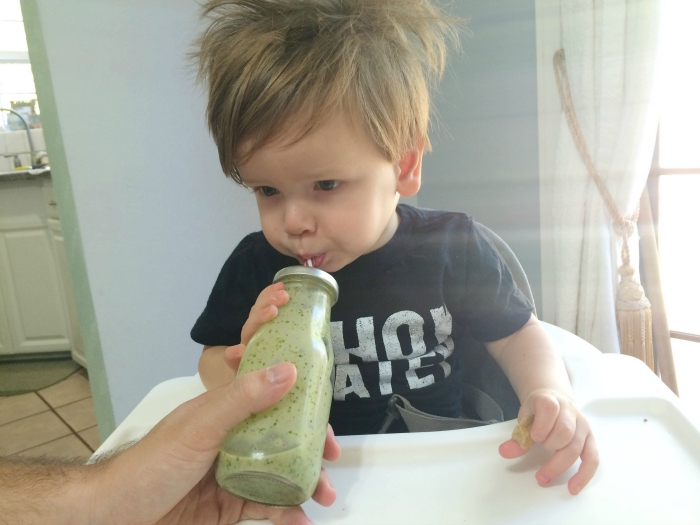 And here's a little peek at my eats this week: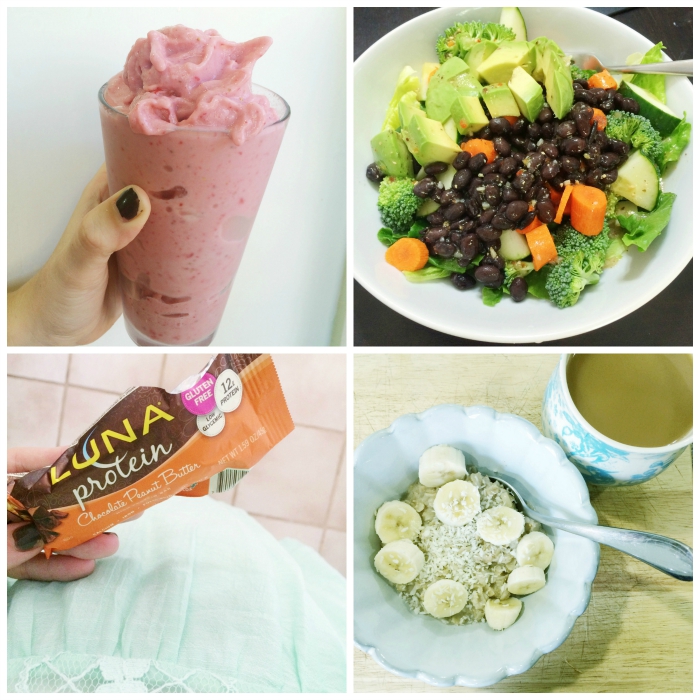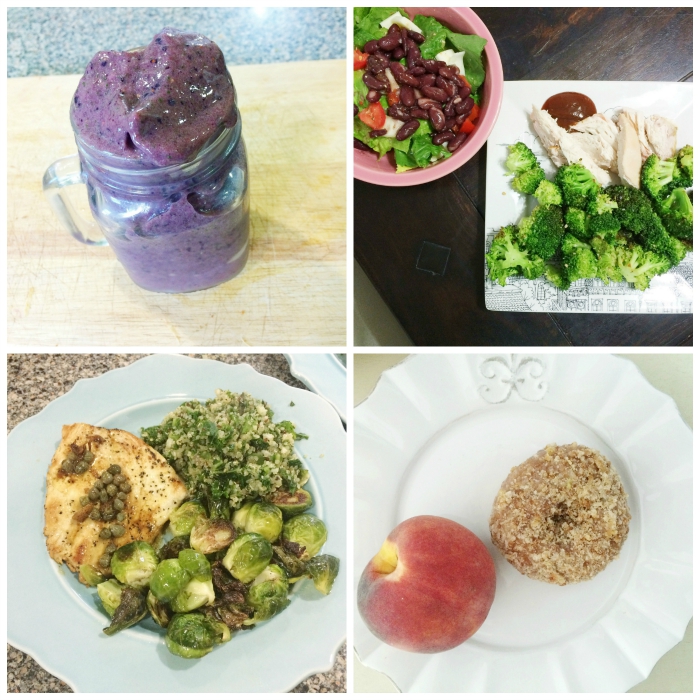 Of course, I'm still all about the moderation thing, and I allowed myself an apple donut yesterday for breakfast. Alongside my oatmeal and a peach, of course. See? Moderation. ;)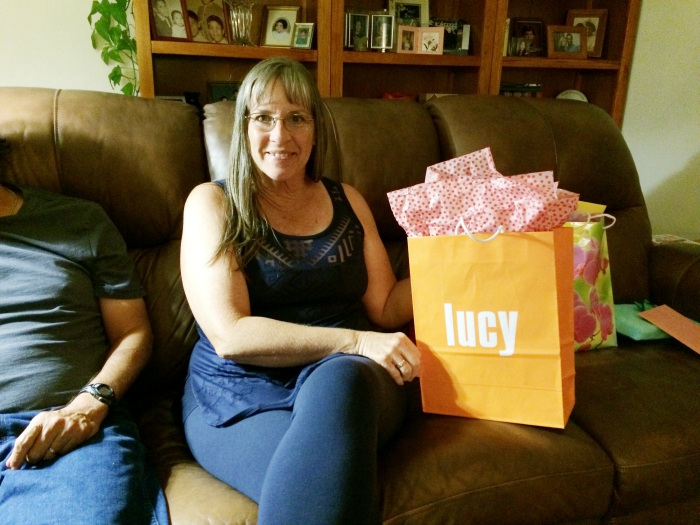 I had to share this photo because it's just too great. My mother in law's name is Lucy, so naturally for her birthday last week we had to put her gift in a lucy bag. DUH. She said she's keeping it.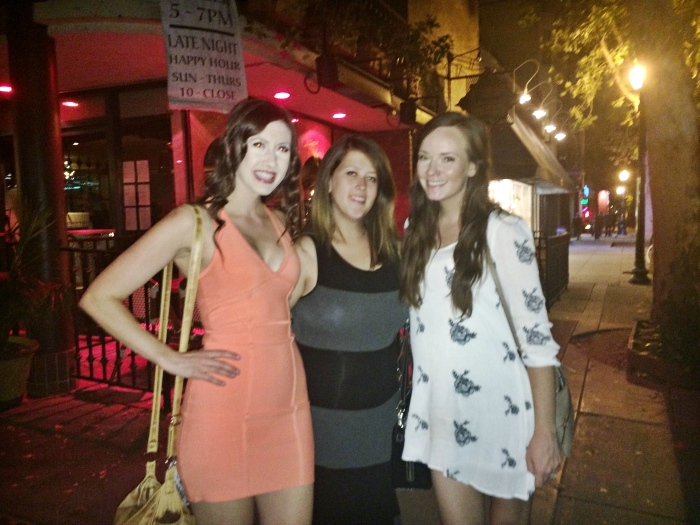 This weekend proved to be a nice and relaxing one, just as I had planned! Besides a super fun and overdue girl's night on Saturday, we relaxed and lounged around the house the majority of the weekend.
We also started a new Netflix show, Narcos. Oh my goshhhhh we are HOOKED. We had been watching Revenge and finally finished that, and then fell into that little "post-show" depression. You know the one, when you finish a show in it's entirety and then you're like, "Well. Now what?" Yeah, that happened. Revenge was sooooo good, and then it kind of lost it's mojo, and THEN. In the last half of the last season it was BACK. And so. I was sad it's over. So onto this new show!
And I taught Sam how to high five, and it's the cutest thing IN THE WORLD. So there's that.
Successful weekend? YES. Now, let the absolute craziness of October start! I'm ready for ya! Even though I'm slightly alarmed that it is ALREADY nearly October. ?!?!?!?
xo