This post is sponsored by Shine Organics. All opinions are 100% my own.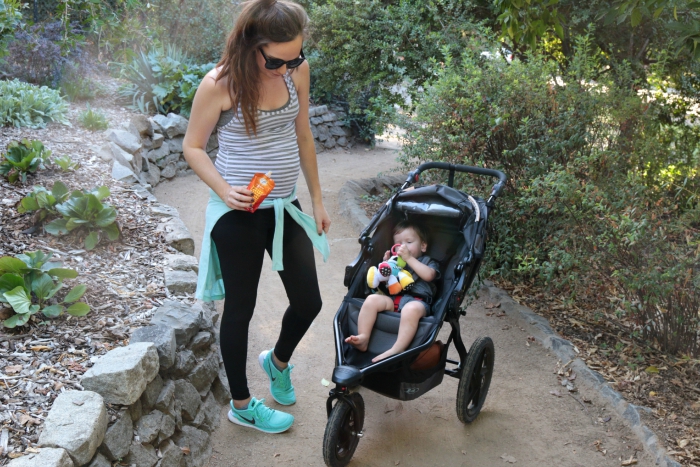 top: gap via thredup // leggings: zella // shoes: nike // stroller: bob
So I got some news at the doctor's yesterday: I gained 7 pounds since the last appointment. The last appointment, for the record, was one month ago. Roughly 4 weeks ago. Seven pounds in four weeks isn't exactly ideal. That's pretty much double what she wanted me to gain… Soooo… That was kind of eye-opening. I swear that scale is broken, but either way, it's kind of the kick in the butt I needed to really stop the mindset of "Oh, I'm pregnant, so I can eat all this junk and only exercise a little." Um, no. I mean, yes, to everything in moderation, but nooooo to using that old pregnancy excuse. It ain't cutting it any more.
So yes. The kick in the pants is in full gear. I'm ready to focus on being healthy. Not just for me, but for my family (because I'm happier when I'm healthy) and also for my sweet baby that I'm helping grow strong and healthy, too. I had already started on this kick, but this latest doctor's appointment has only lit that fire inside of me even stronger and brighter than before. It's go time.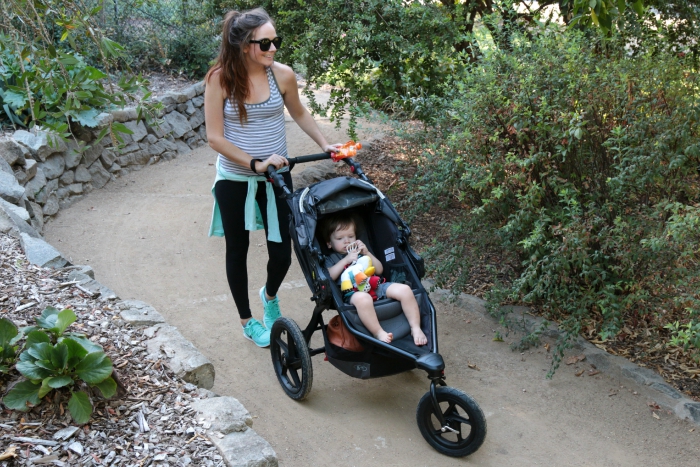 One thing we love to do to stay healthy and active is go on little adventures around our city. It's a fun way to get out and explore, and- BONUS!- it's great exercise! So this is something we will be doing more of now that the weather is PERFECT and (fingers crossed) no longer ridiculously hot. It's fall! The best time to get outside and do things outside!
Another way I'll be staying fit is by making sure to get 2 miles in the form of cardio (walking, jogging, biking) every single day. And also doing at least one toning workout each day. Of course, since I'm pregnant, moderation is the name of the game, but thankfully I know the limits my body can reach and am very in tune with that.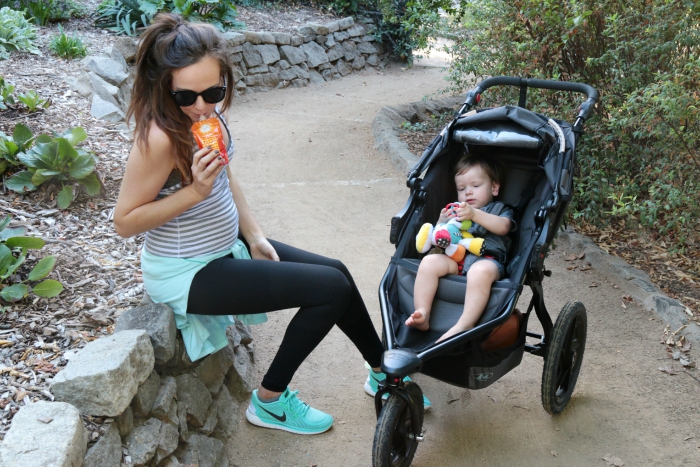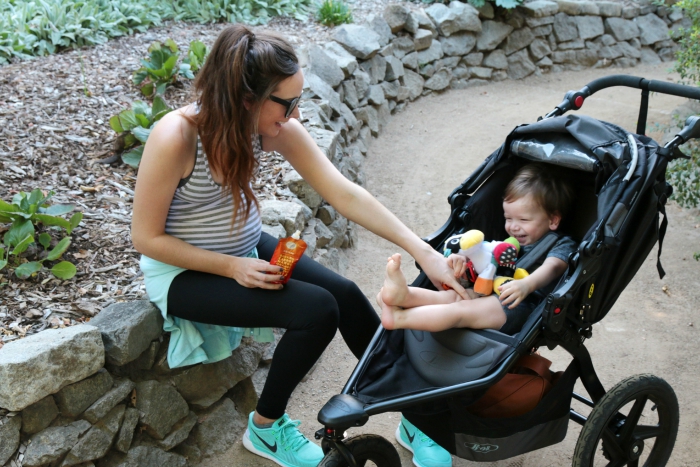 And of course, along with exercise and fitness, the other piece of the pie is nutrition. I'm going to focus on what I put into my body and remember that everything I eat is not only to nourish myself, but to nourish my baby! This is a huge motivator for what I eat. We actually just went grocery shopping and stocked up on allll of the fruits, veggies, lean protein and healthy snacks. Our kitchen now looks like a farmer's market, basically. Just the way I like it. And one of my new favorite healthy snacks are these delicious Shine Organics superfood pouches. It's a brand new line for adults from Happy Family (we have been buying the baby pouches for Sam for quite some time now, and he looooves them) with real fruits and veggies and nutrient rich chia seeds- LOVE. Not only are they quick, easy, convenient and delicious, but they're also nourishing and wholesome. The best kind of snack, if you ask me. And you can get them at Target- everyone's favorite store. ;)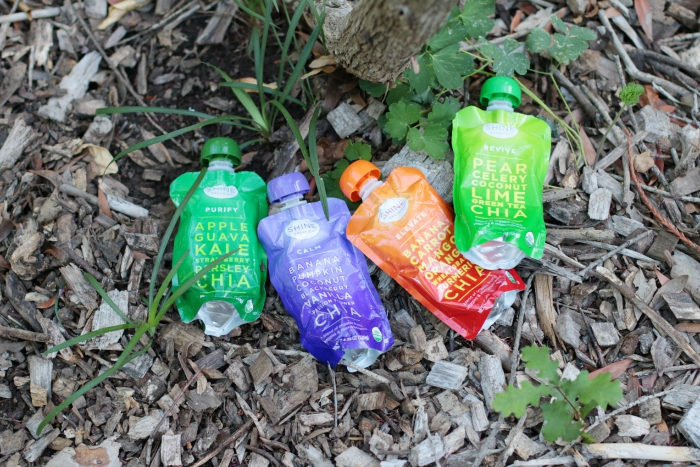 *********************GIVEAWAY!******************************
Shine Organics is giving away a product pack valued at $75, so you can try them out yourself! YAY!
TO ENTER: leave a comment with how you stay healthy.
BONUS ENTRY: Follow me on Instagram and leave a separate comment with your IG handle.
xo
p.s. You can find Shine Organics on Instagram, Facebook and Pinterest.