Alright, where my fellow Prime mamas?! It's our time to shine!;) Sharing some Easter basket ideas, all prime shipping in time for Easter, wooooo! **be sure to check the time of delivery- it can change**
EASTER BASKET IDEAS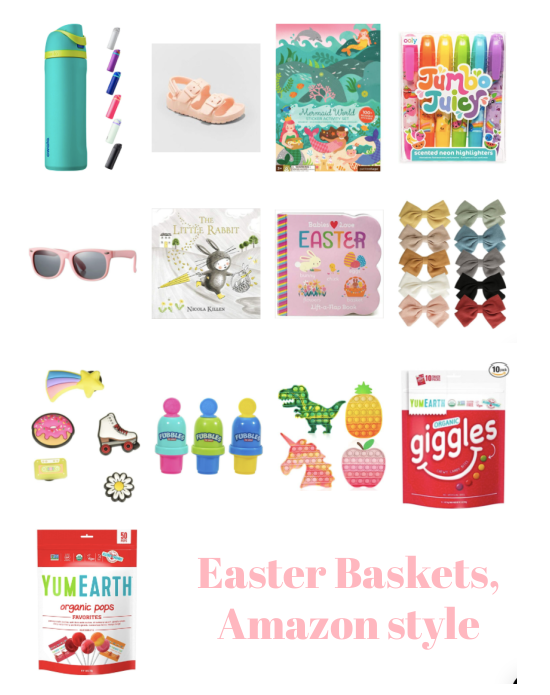 1. Our favorite water bottles (recommended by Sam's speech therapist!)
2. Not Amazon, but do Target store pickup for these cute $10 sandals!
3. We love these stickers books– a great quiet time activity!
4. Such fun pens!
5. Cute kids sunglasses!
6. This is the book our kids are getting this year :) So cute!
7. Babies love easter board book!
8. Cuuutest bows! Just $13 for all of these!
9. Crocs charms!
10. Our fave no spill bubbles!
11. Poppers are always a good idea!
12. No dye, clean candy! Our fave brand of candy!
13. We love Yum Earth Lollipops!
What are you adding to your kid's baskets?? So fun!