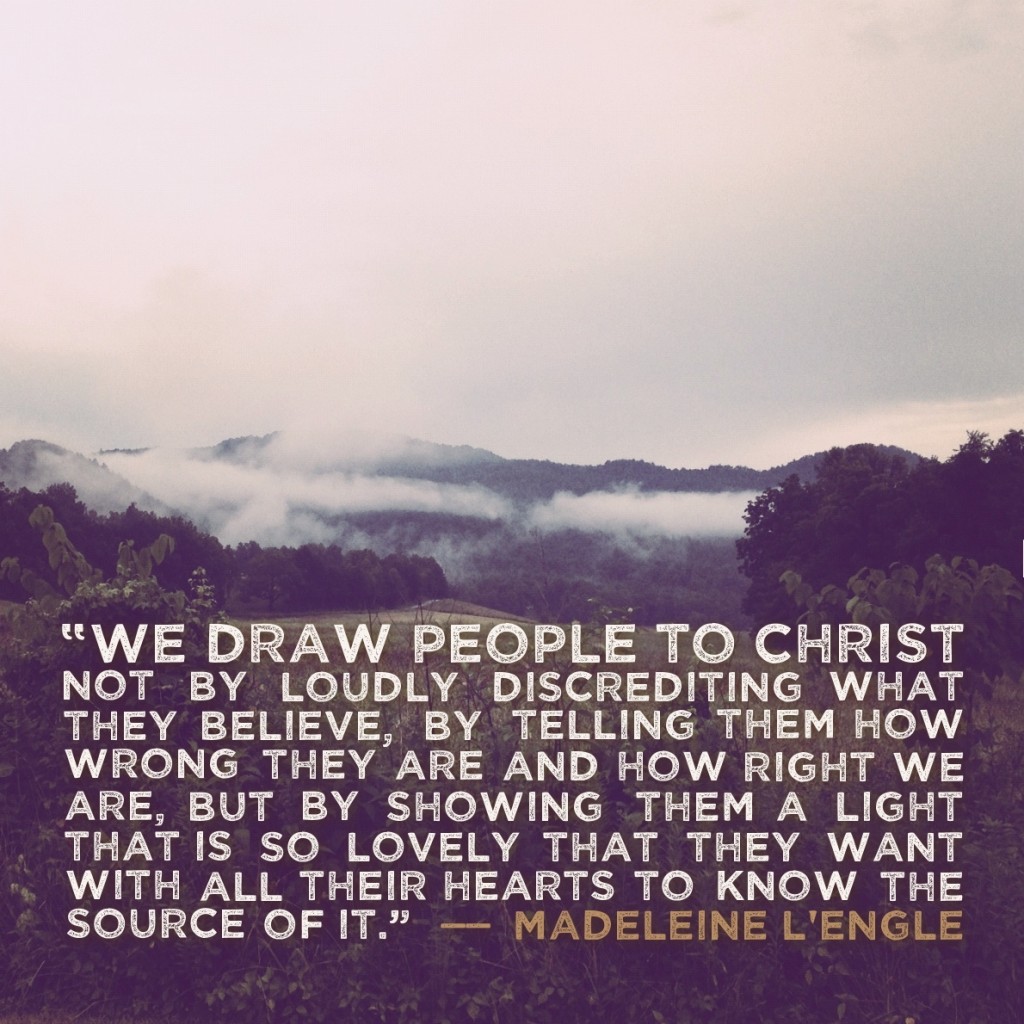 I saw this the other day, and it really spoke to my heart, and I felt the need to share. Lately, I've been letting myself sink into darkness a lot more than I'd like, wallowing in sadness and the "why's" and "what if's" that have no answer at all. There's no point to any of it, because if you keep asking "why?" with no response, you'll go mad. Absolutely insane. But it's the easiest thing to do sometimes. So this quote couldn't have come to me at a better time. It's my reminder of what I want most in this life, and that is to be a light in the world. It's easy to be sad, no matter our circumstances. There is always something to be sad or angry about. But there's something so beautiful and refreshing about choosing to see happiness, even if there's only a faint glimmer of it. That's what being a light means to me. To shine when it's easiest to be dull. I hope you can be a light to someone today. :)
Come link up with me tomorrow with Some Things I'm Loving! And if you haven't, check out my fun Stocking Stuffers and Gift Guide for Her– lots of great ideas for yourself or the girls in your life! Be sure to share it if you like it. You know, that certain man in your life might be interested in seeing it. And be on the look-out for my Gift Guide for Him, coming next week!
What quote has been inspiring you lately?
What's something you strive for the most in life?
xo