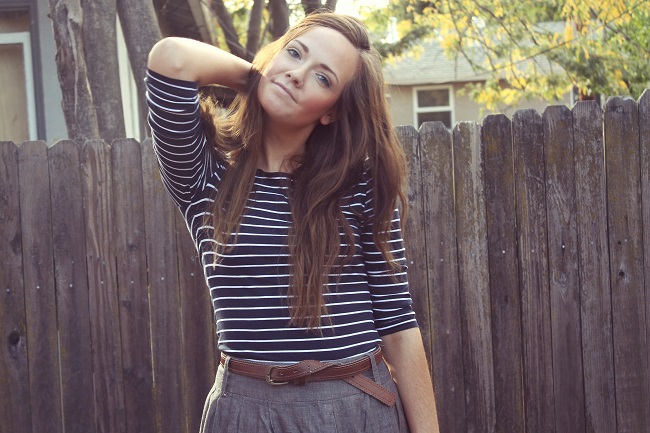 Hey guys! Welcome to my Saturday Series, "Some Things I'm Loving!" It's a weekly round-up of things that have made you smile this week, in an effort to always look on the bright side of life and find the good things. There are always good things. :) If you want to join me, feel free to link up below and we can all share with each other what we've been loving this week!
Song: "Atlas Hands" by Benjamin Francis Leftwich. It's pretty and mellow and as we've already established a million times, that's my favourite kind of music.

Workout: I did this one and my legs are still sore from it. That's how you know it's working.
Food: Chipotle. Getting a text from your husband asking if you want Chipotle for lunch is like the best thing ever. I decided to be wild and crazy and have some sour cream (just a dollop, let's not get too crazy) in my burrito bowl for the first time ever, and HOLY YUM. This is going to be a thing. Because it is delicious. In case you're wondering (which I mean, duh, who isn't) my very specific burrito bowl order is as follows: chicken, brown rice, extra black beans, corn salsa, medium green salsa, pico de gallo, a liiiiitle bit of cheese and sour cream, extra lettuce. BOOM. Best bowl of your life.
Decor: So, I put my little pumpkins away because I was just kind of done with them. I mean, Christmas decor only gets one month but fall decor gets twoooo thanks to Halloween AND Thanksgiving? That doesn't seem right. Christmas decor is wayyyy better than fall, and thus, right now my mantle is just chillin, with some fairy lights and a glittery Eiffel Tower ornament (both of which are actually out year-round, cus, you know). I'm thinking it won't be too bare for long now, because I'm planning on cheating this year and putting out Christmas stuff soon. Like. Probably tonight. I won't be able to convince Zack to watch a Christmas movie yet (too soon, too soon) but I've got the green light on the decorations, so hey! You can't win them all! But you can get really really close.
What do you get at Chipotle? Be specific, it's fun. ;)
Favourite song right now?
Wanna link up with some things you're loving? Just add your link below!
xo
Please link back to me in your post! Grab the link-up button too, if you'd like. (To grab button, simply click in the box below and copy all of the html, then paste into the html part of your blog post!)