This post is sponsored by Blue Diamond Almonds.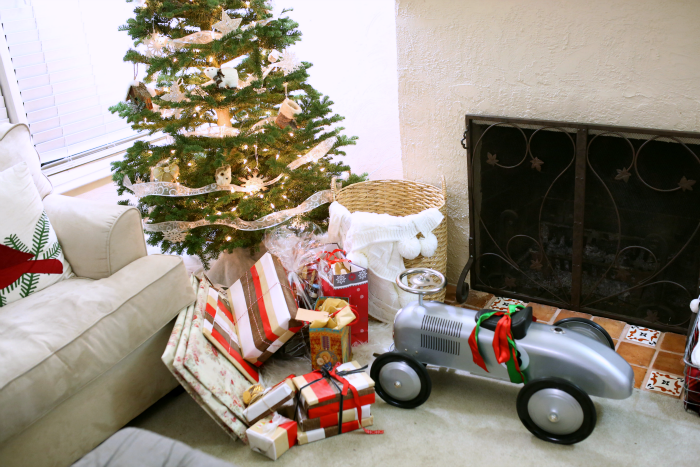 My brother and sister-in-law got into town on Monday night, and so we had our little family celebration at our house yesterday! We usually have this at my parent's house, but since I'm a million weeks pregnant, we wanted to stay close to home- better safe than sorry! ;) It was so great seeing my brothers and having us all together- a rarity since they both live in different cities. We had quite the spread and enjoyed being together and celebrating. And can we talk about that awesome retro car my dad got for Sam?! Coolest. Present. Ever.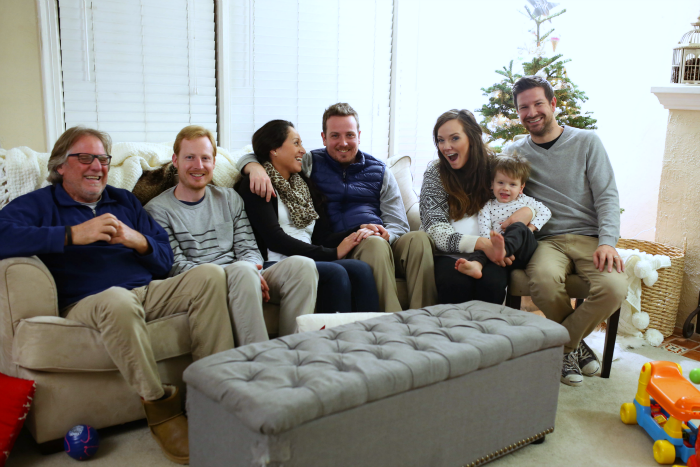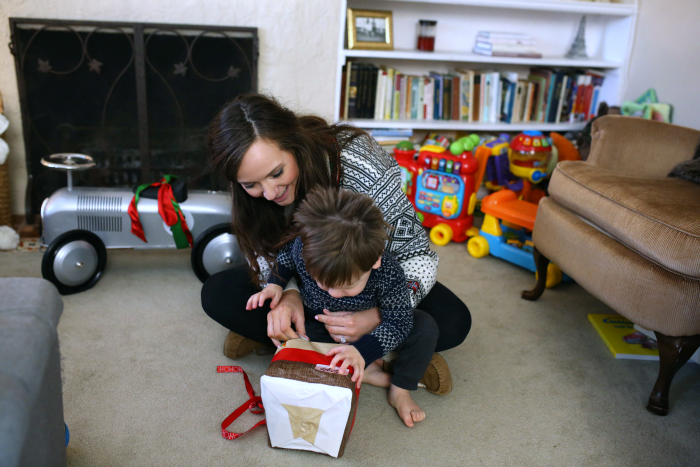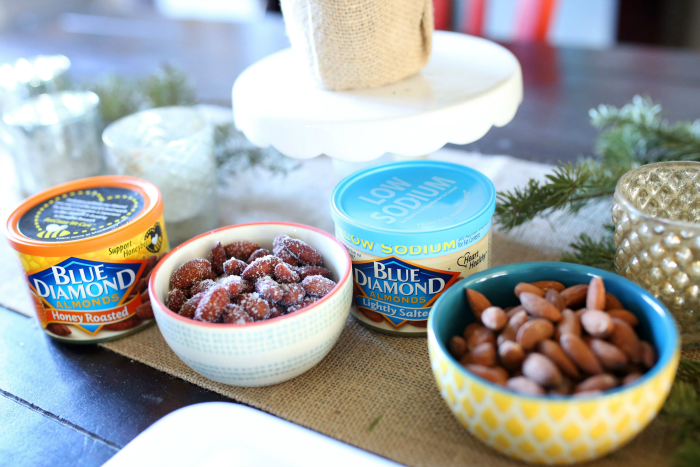 Of course, Blue Diamond almonds made their appearance, because what is a little holiday entertaining without delicious appetizers?! The honey roasted are my new absolute favorite flavor, too- SO good! And they were a hit!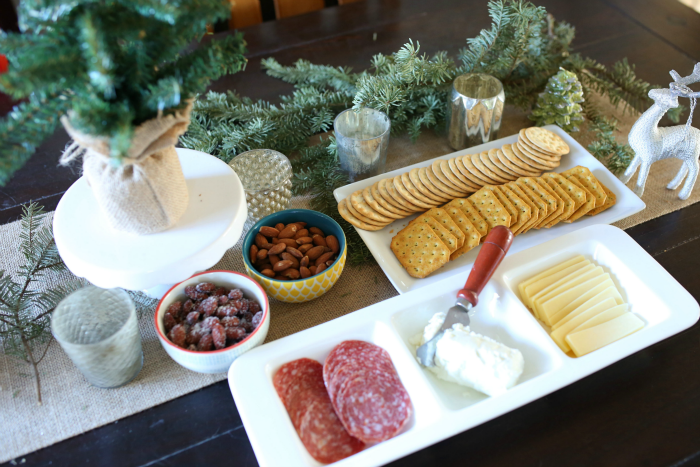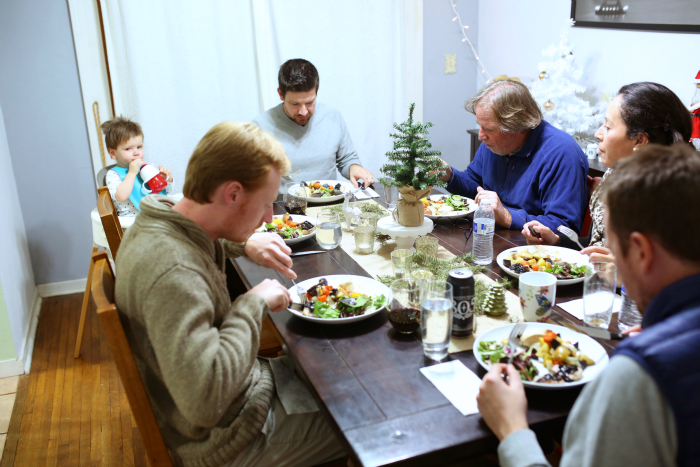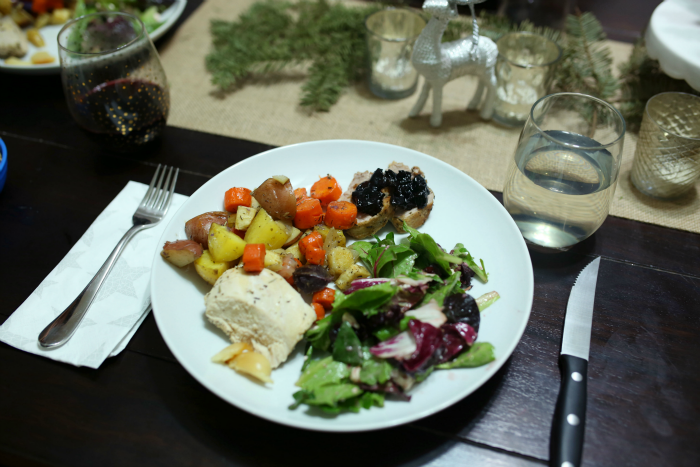 Zack made a mean meal, of roasted chicken and veggies and pork with caramelized onion balsamic reduction (I KNOW, he's so fancy) and a delicious salad and of course cookies for dessert. It was delish. That man is too good.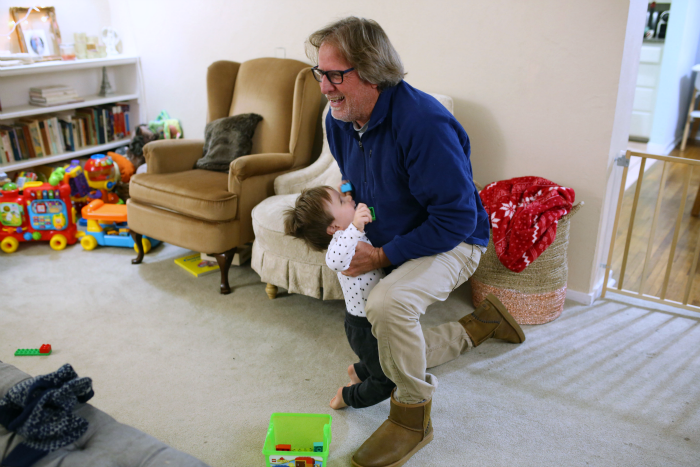 I absolutely love the bond little Sam and my dad have. They're buddies. :)
Annnnd Christmas has officially ended for us! Bring on the new year, and with it, a NEW BABY GIRL!!! Guys. I can't even believe it.
xo