Now that April is coming to an end (lol oooopsies) I'm sharing my favorites from March! Made it just in time, right? ;) As Maribel would say, "Les gooooooo…." (anyone else's kids Encanto-obsessed?!)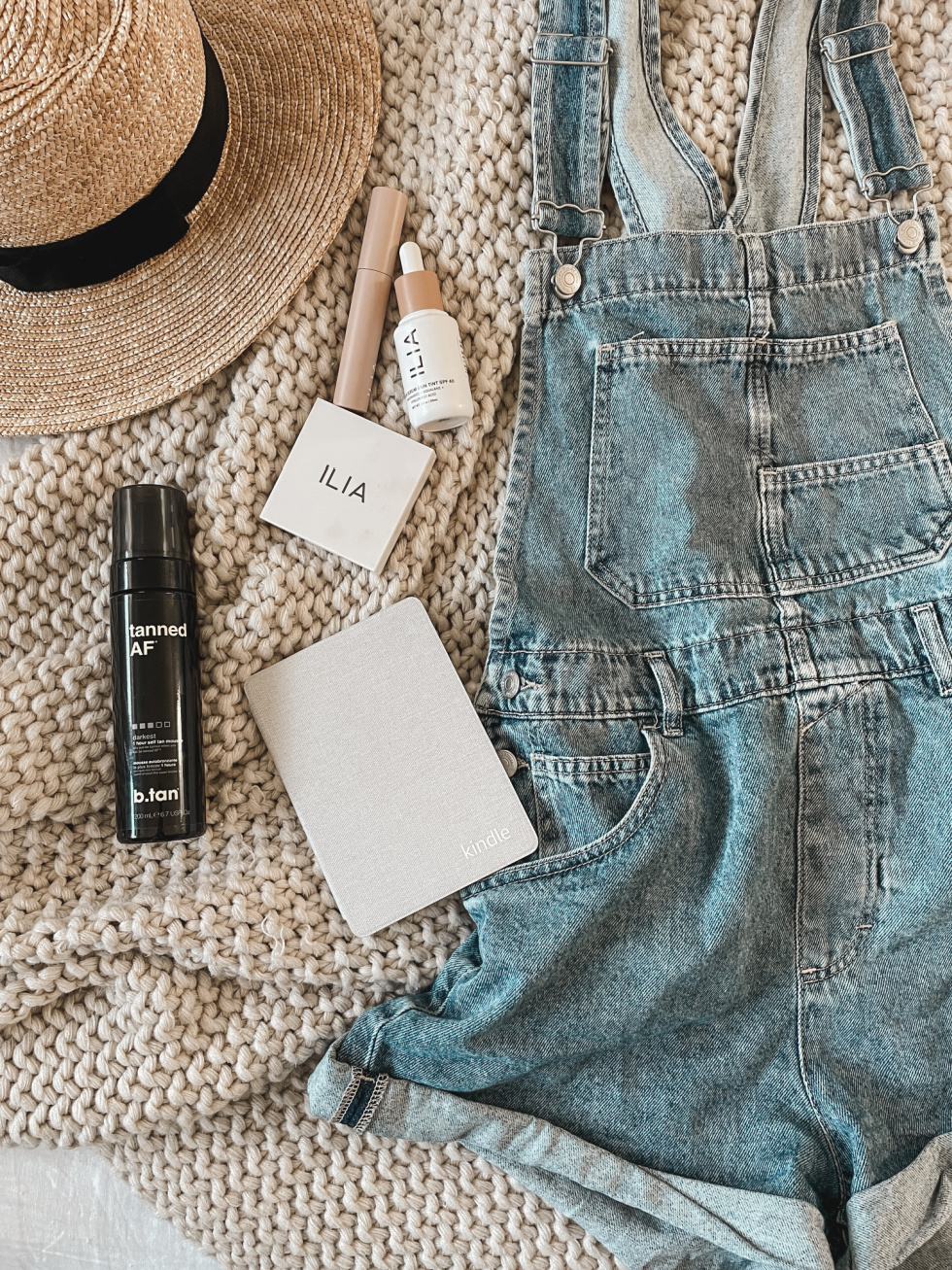 HAT | OVERALLS | KINDLE + CASE | TANNER
Tanned AF Self Tanner– this stuff is GOLD, you guys. I like it better than any other tanner I've used (and I've used a lot) and love that it's clean ingredients, doesn't have a funky smell, applies smoothly (just use a mitt!) and is so natural! AND it's only $10. So much cheaper than what I was using before (and better)!
Ilia products- I've been using them in my daily makeup, and LOVE them so much! The tinted serum gives the prettiest glow (it's super lightweight, so I use as a primer and add my cc cream on top), the eyeshadow palette is the perfect bronzed/natural colors, and the mascara is my fave! So thickening! I use the brow gel as a primer, too and fill them in with nyx eyebrow pencil (literally the same as the way pricier Anastasia)! Love that the products are all natural and clean!
Lisa Jewell books- okay, she has become one of my favoriteeee authors. Think: psychological thriller/mystery, but not super creepy or scary that you can't sleep at night. Basically, my favorite genre. ;) I have added all of her books to my list, and am slowly going through them, thanks to the library! My faves have been "The Girls in the Garden," "Then She Was Gone," "The Night She Disappeared," and most recently, "The Family Upstairs." She is so good at suspense, twists and turns, and yes kinda creepy lol. Highly recommend!!!
THESE OVERALLS– best. ever. Worth every single penny (yes they're higher price point). I'm in medium, they fit true to size, with the perfect slouch and roominess that you want in a good pair of overalls! The denim is SO soft and "lived-in" and this color is perfection. Can't recommend these overalls enough!!
Happy almost-Mayyyyy!!!
xo