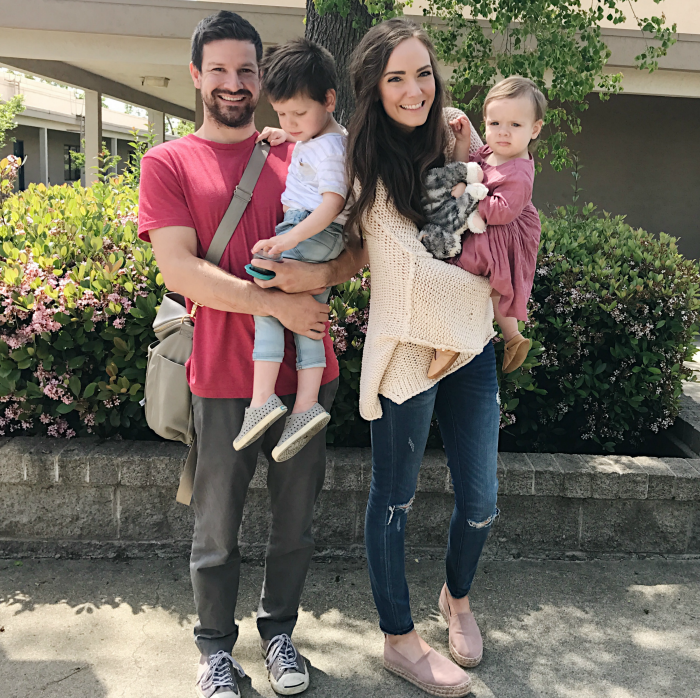 sweater || jeans || shoes
Happy Monday, friends! I hope you had a fantastic weekend! Ours was absolutely beautiful! From our weekend…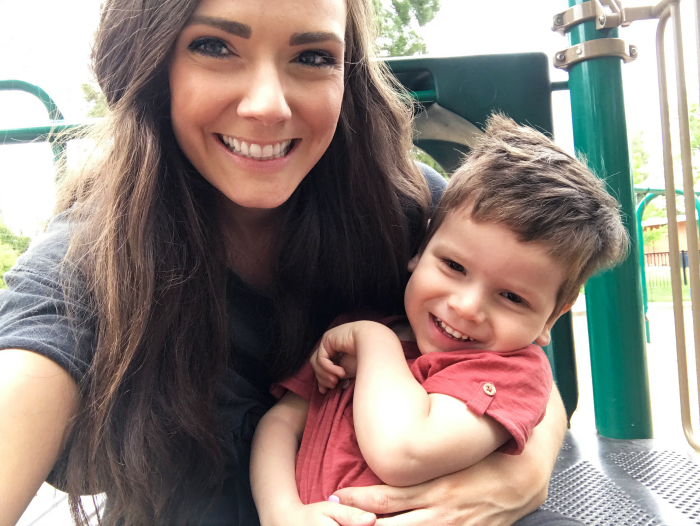 We went to the playground a lot, because that's kind of where the little ones are happiest. And when they're happiest, we're happiest, so everybody wins. :)
And just look at that smile!!! I love this little boy of mine so much it hurts. There is nothing I wouldn't do for him and his sister- nothing!!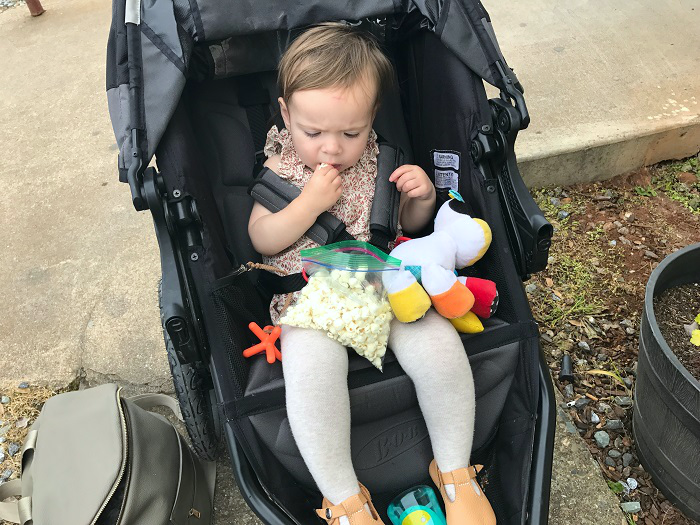 Saturday was a family memorial service, which was beautiful, but so different going to something like that with babies. I spent the whole service outside with Sophie, walking the grounds and giving her popcorn to make her happy. But we got to see and hug the wife of the man who passed, which was the most important part. And both Sam and Sophie did so well the whole day- we were actually quite blown away, and kept asking each other "who's child is this?!" And it ended up being a perfect day, really. Everything was beautiful. God tends to give us those reminders in the least expected ways, most times.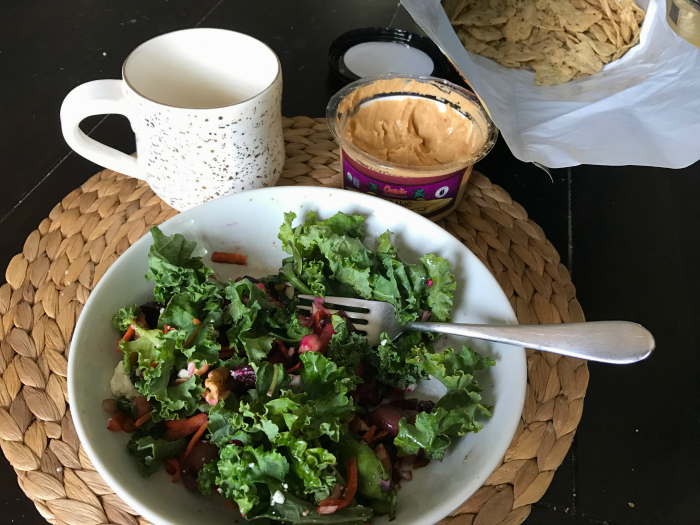 A little healthy lunch that is very similar to what I've been eating every lunch. A loaded salad, a ton of water and some hummus with Late July chips on the side (so goooood!). We've been on a really good healthy eating streak- love it! It just feels so good!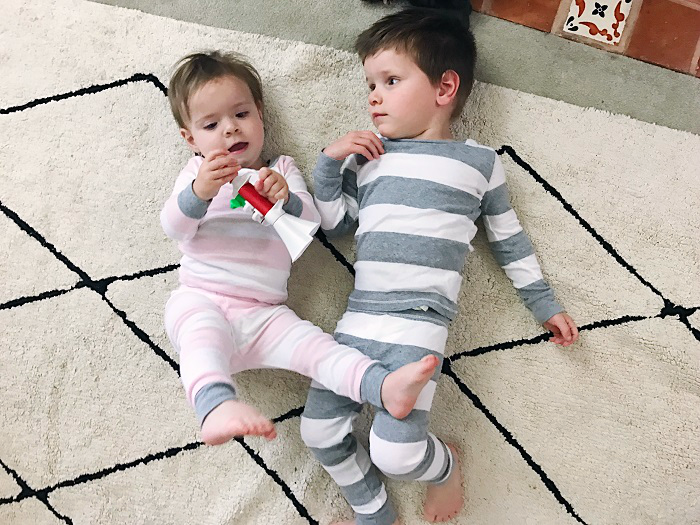 Ending the weekend with matching jammies and sibling love, because there is absolutely nothing better.
Here's to a productive and joy-filled week! Do you have any fun plans??
xo