This post sponsored by Walmart. All opinions are my own.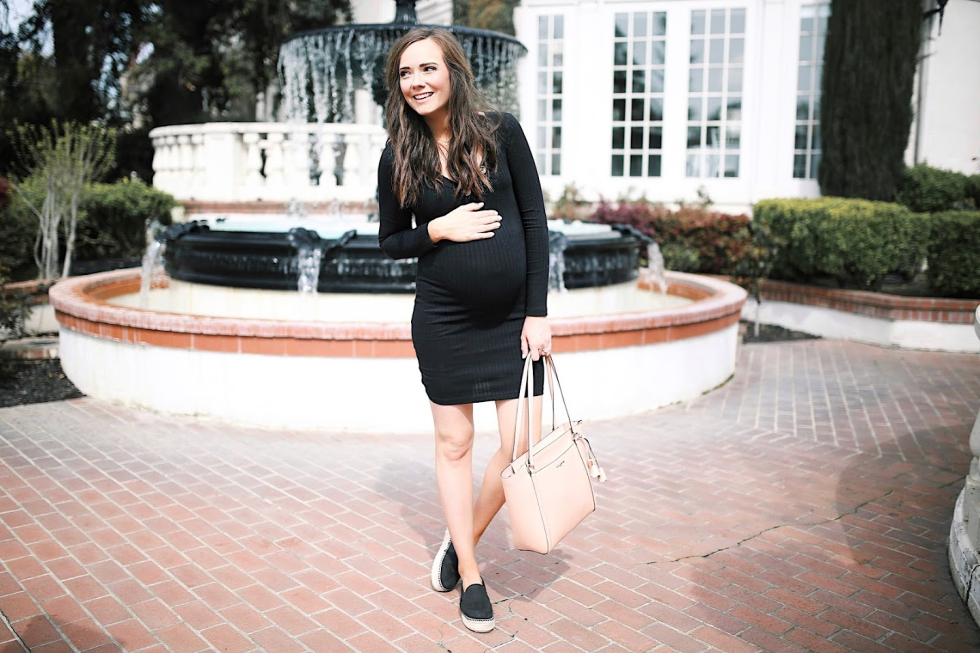 BODYCON DRESS | ESPADRILLE SHOES | TOTE | NECKLACE
The weather is turning, the days are getting longer, and it is officially SPRING! I couldn't be more excited for one of my favorite times of year! The dark and dreary winter days are behind us, and I'm looking forward to all of the cute dresses and fun shoes of the season. I grabbed this entire outfit at Walmart and absolutely LOVE it- I was blown away by the great selection and awesome brands that they carry! It made finding cute things that I love a breeze! Did you know they carry Lord & Taylor now?! I didn't!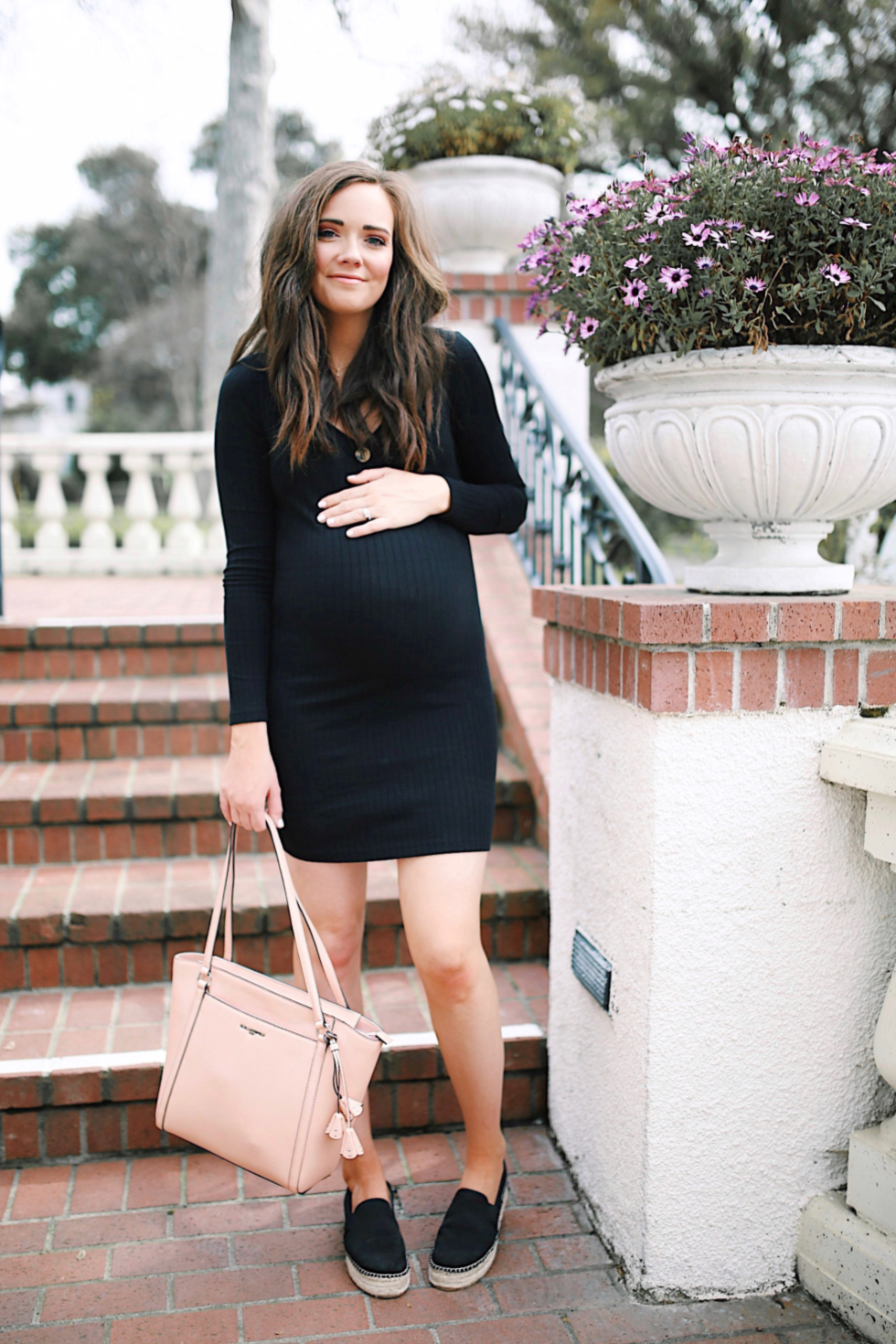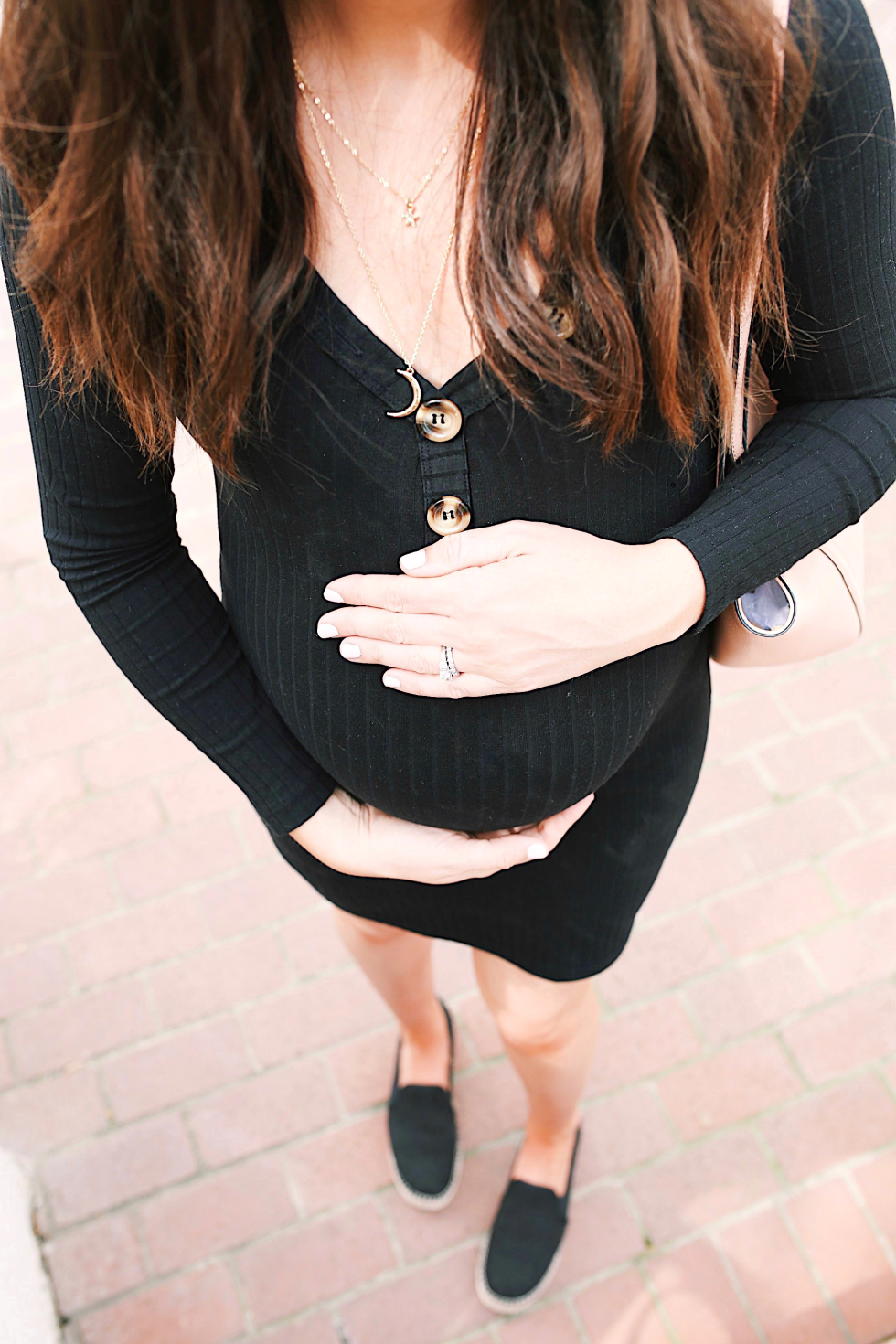 I am living for bodycon dresses while I'm pregnant, as they accentuate the bump and make me feel pretty and feminine and not at all frumpy (the worst thing to feel while pregnant, I'm sure of it). How cute is this ribbed dress with the big brown buttons?! I love it. Paired with these adorable and on-trend espadrille platform slip-ons (they are SO comfortable too, and fit true to size!), an on-trend layered gold necklace (for under $8, holler!) and pale pink tote (the color of spring!), I am so ready for this season!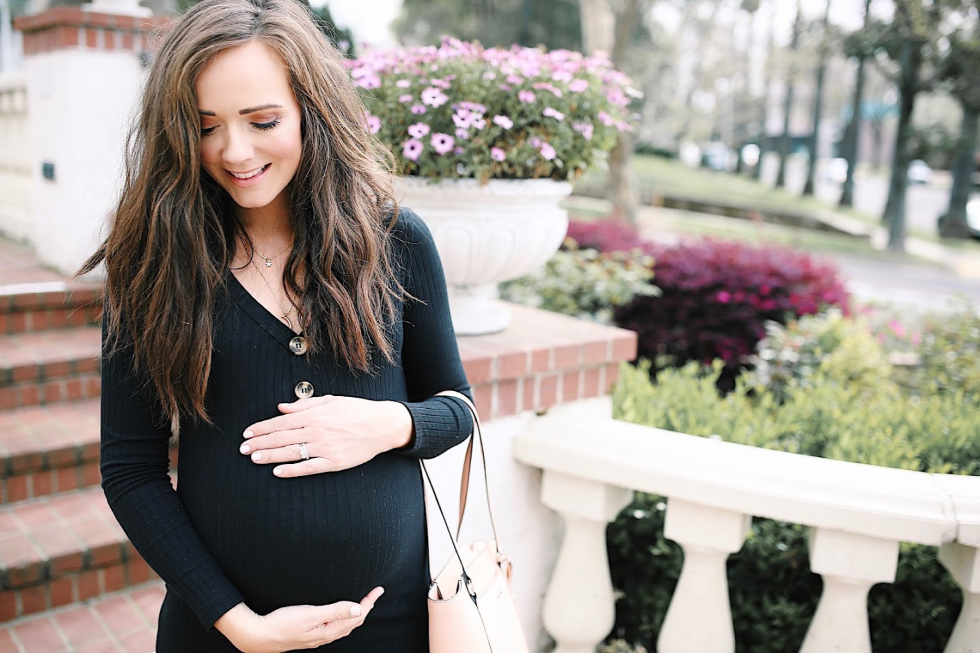 My necklace might be one of my favorite finds- such a steal, and seriously soooo good! I've seen identical necklaces for wayyyy more, and I love not breaking the bank on trendy pieces. This crescent moon and star layered necklace is going to be worn on repeat this season!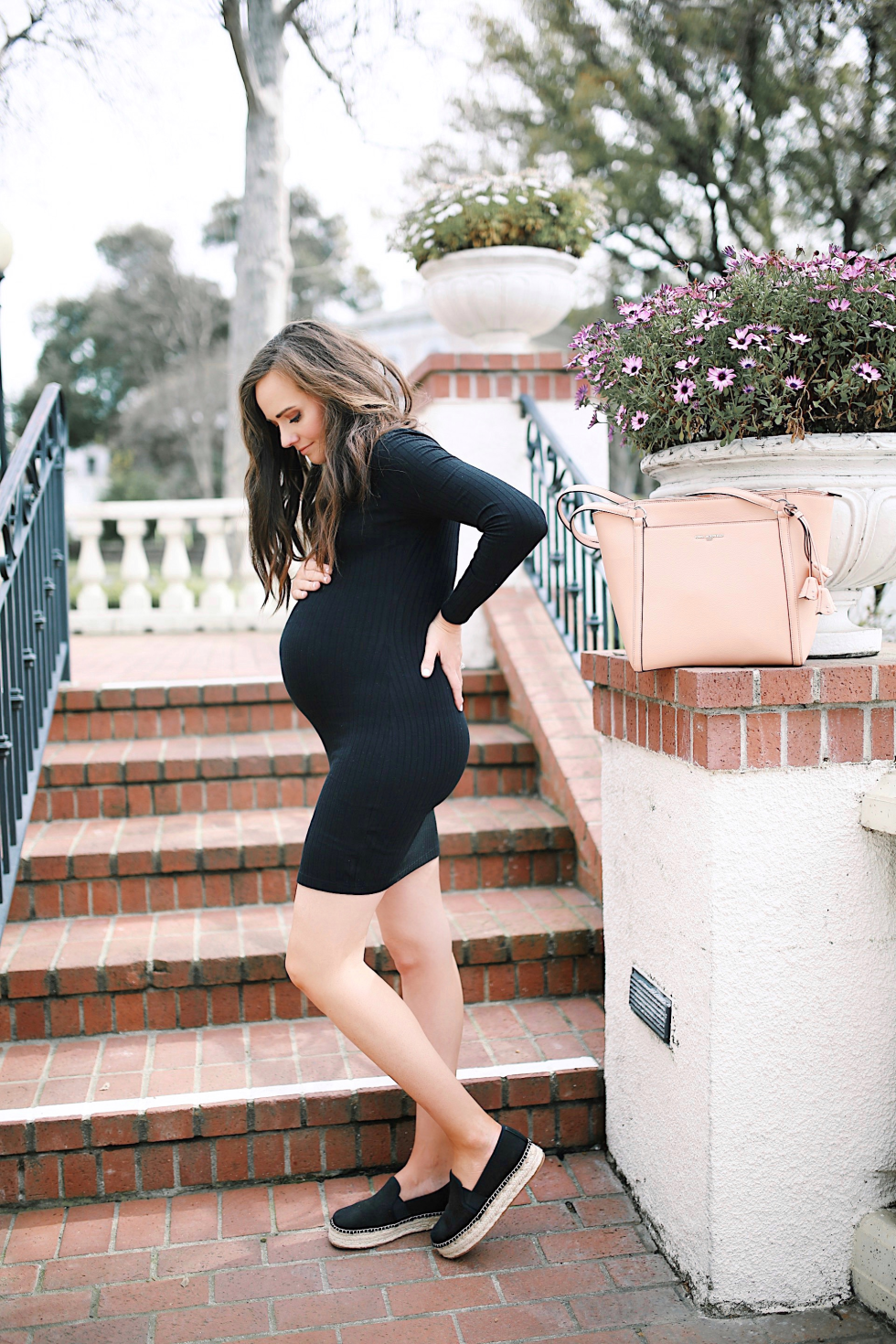 I can't believe I'm in the home stretch of this pregnancy! Just a couple more months (give or take a week) and I'll be carrying this baby boy in my arms instead of my belly. Definitely soaking up these days and trying to enjoy this bump as much as I can! Come summer, this dress will fit a liiiiittle different, but will surely still be just as cute! ;) I love that everything in this outfit will be perfect for summer as well. I'm all about extending use out of my wardrobe! I'm seeing this cute dress in the fall, too, with some boots and a chunky cardigan, but I'm getting ahead of myself.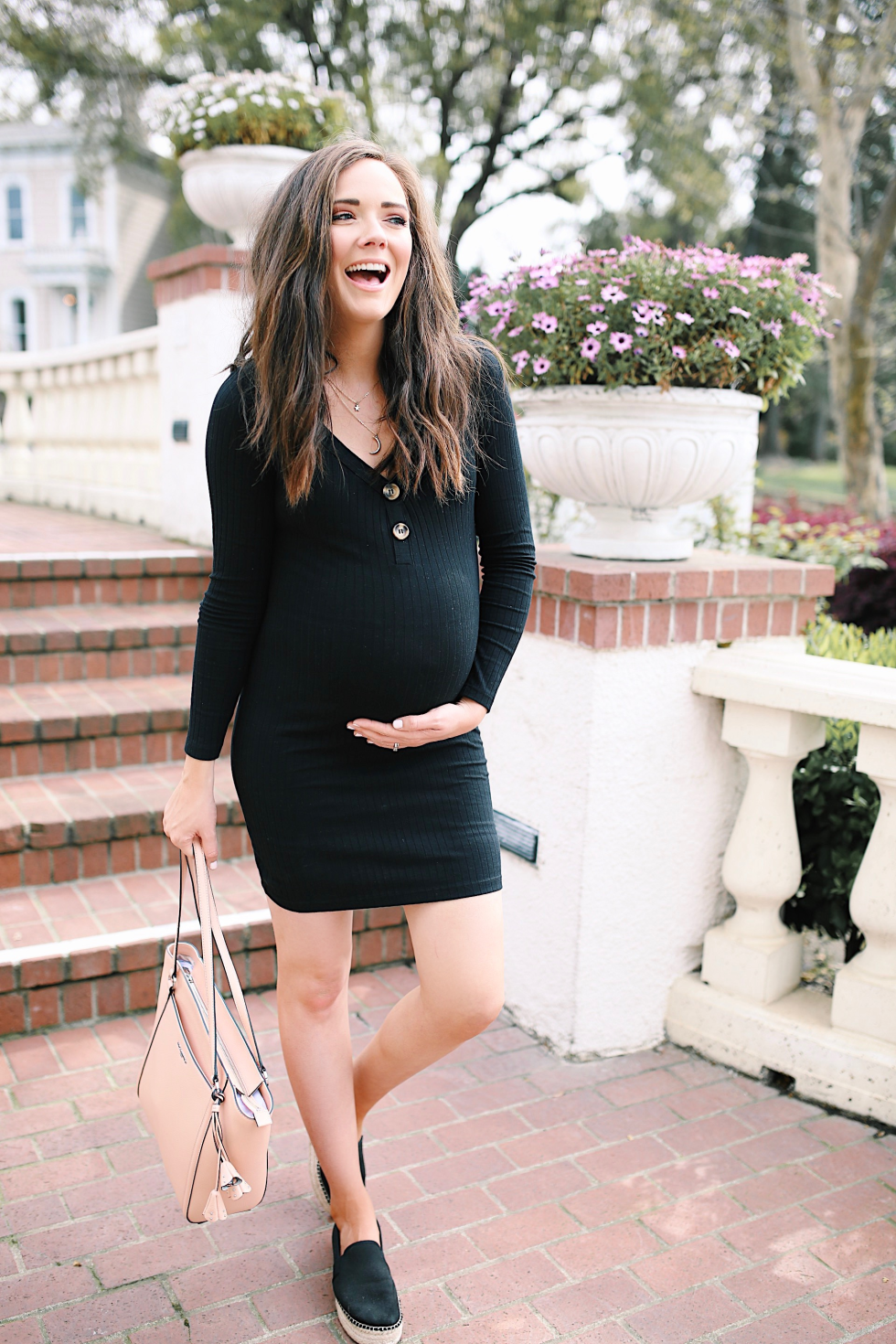 Fun fact: These photos were all taken at the place where Zack and I got married! It is in downtown Sacramento, and makes me happy every time we pass by, so obviously we had to take some bump pictures here, too. :) Isn't it so gorgeous?! It's one of my favorite little spots in the city, simply because of all of the sweet memories it holds for us, from (almost!) 8 years ago!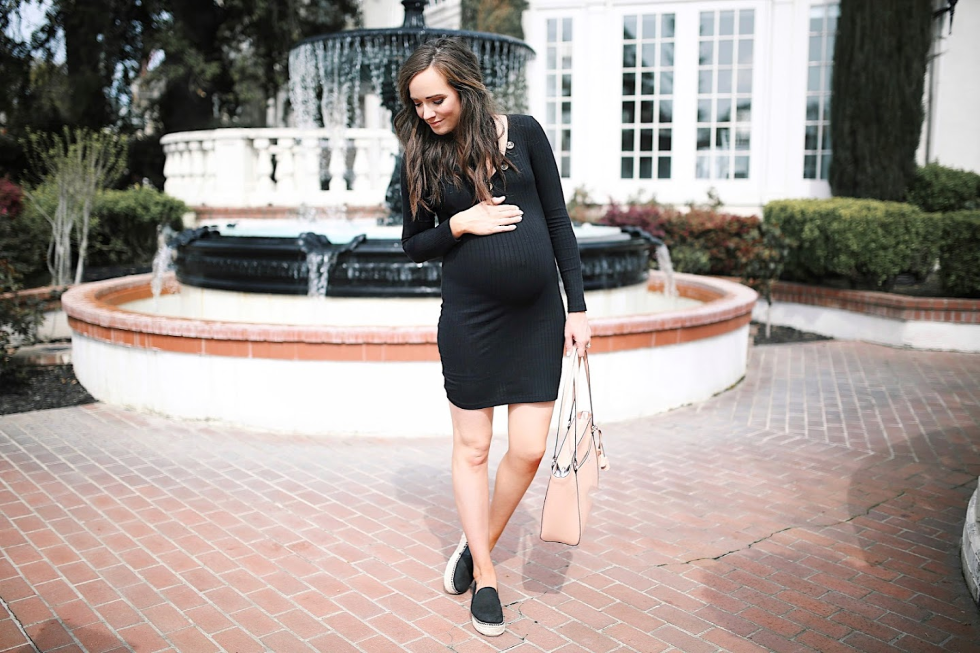 Check out all of the great finds in the We Dress America section of Walmart.com! And don't forget the free 2-day shipping and returns over $35! Can't go wrong there.
xo