I'm coming at you with a round of finds under $30! Can you believe it's already APRIL?! Where is the time going!! This means that Baby Month is NEXT MONTH, and guys. Not sure if I'm ready for this. Somebody tell me it'll all be okay… I'm scurred. haha ;) But in all honesty, we're super excited (and scared, anxious, terrified, nervous, etc) SO. Today I will distract my feelings and instead share my favorite recent Amazon purchases, along with some Walmart finds! And bonus: Everything is under $30!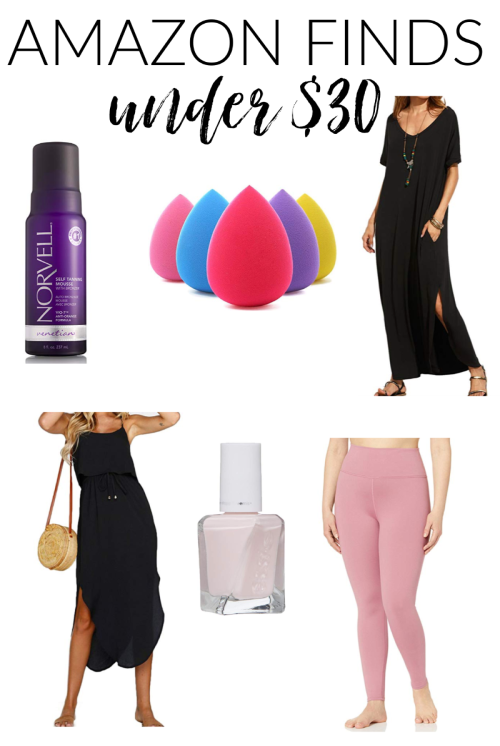 SELF TANNER. I'm on my second bottle of this stuff, and I love it! It applies so nicely (I use this mitt for a smooth, streak-free application) and love the nice golden brown bronze it gives (NOT orange)! I love that the brand is the same that they use in spray tan places, so you know it's good quality!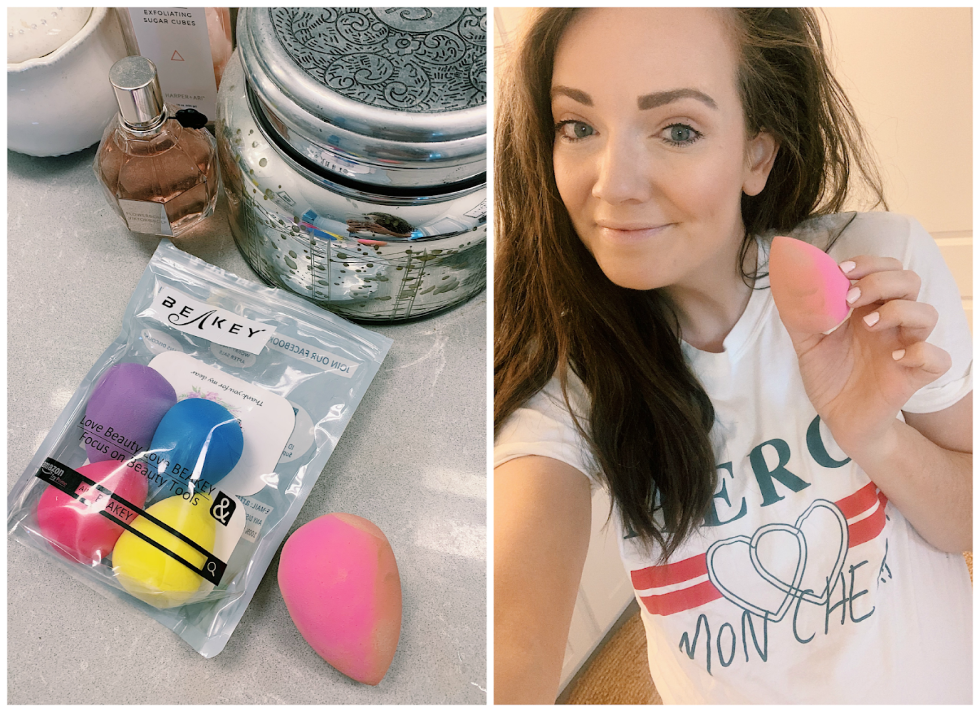 MAKEUP SPONGES. These are amazing dupes for the BeautyBlender, at a fraction of the price! They are soft, great quality, come in a pack of 5, and expand SO MUCH in water, it's crazy! To use, I just squeeze under running water to dampen, and then squeeze out the excess water before using it to apply my cc cream or foundation all over my face, in a dabbing motion. I highly recommend these makeup sponges and you cannot beat that price!
ESSIE GEL POLISH. My go-to, most-worn nail polish is Essie Matter of Fiction. This stuff is just what I always go back to and I have it on my nails 95% of the time. Can't stop won't stop. It's perfect. I apply about 3 coats to get it just how I like it (super opaque). Love that it looks like a gel manicure, but comes off easily with remover. Love it!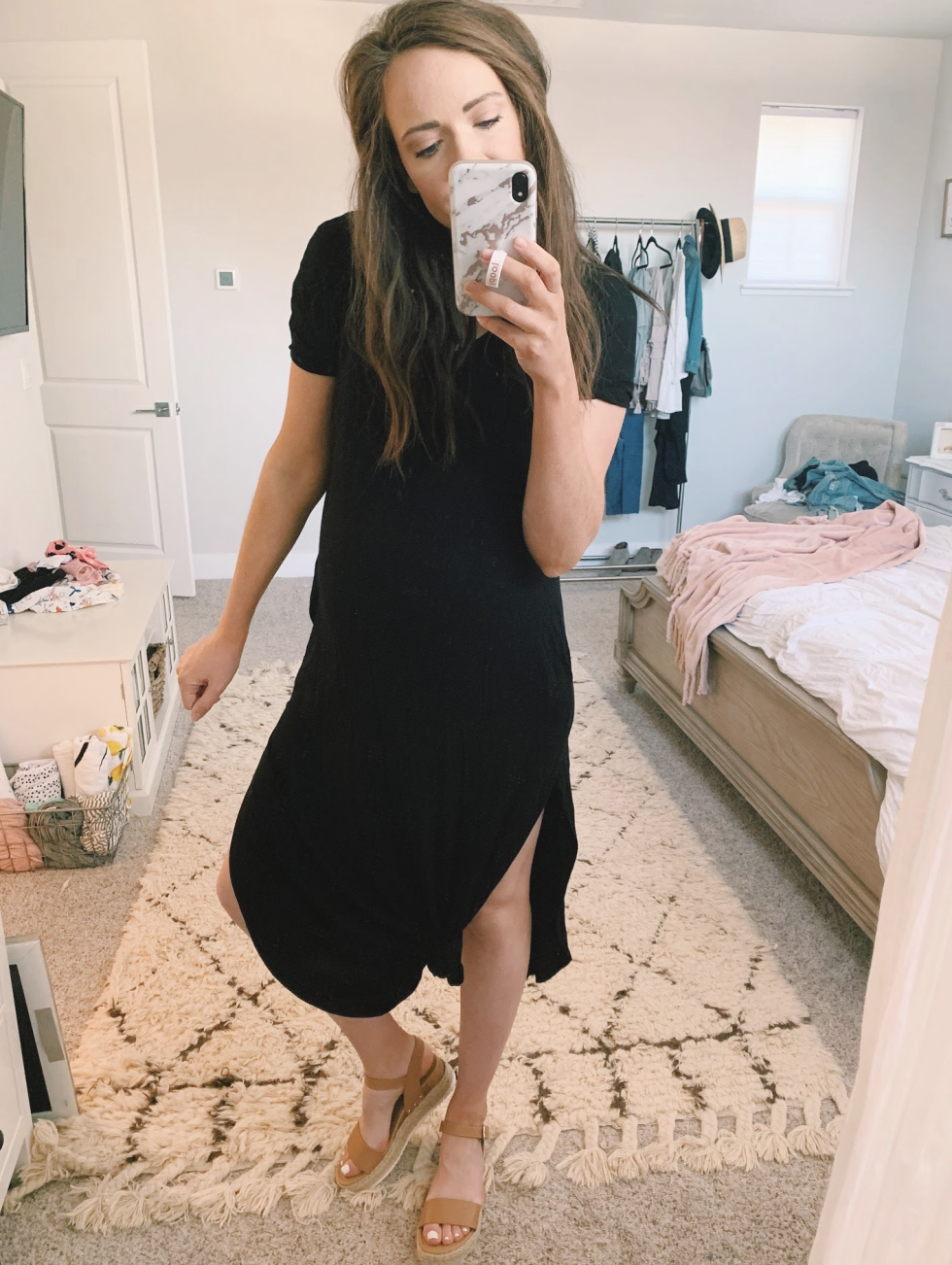 COMFY MAXI DRESS. I will be living in this for the remainder of my pregnancy- it's so stretchy and comfy! I ordered a medium and it's perfect, lots of stretch so I recommend getting your normal size! So cute paired with a denim jacket and a cute sun hat!
RELATED: RECENT AMAZON FINDS!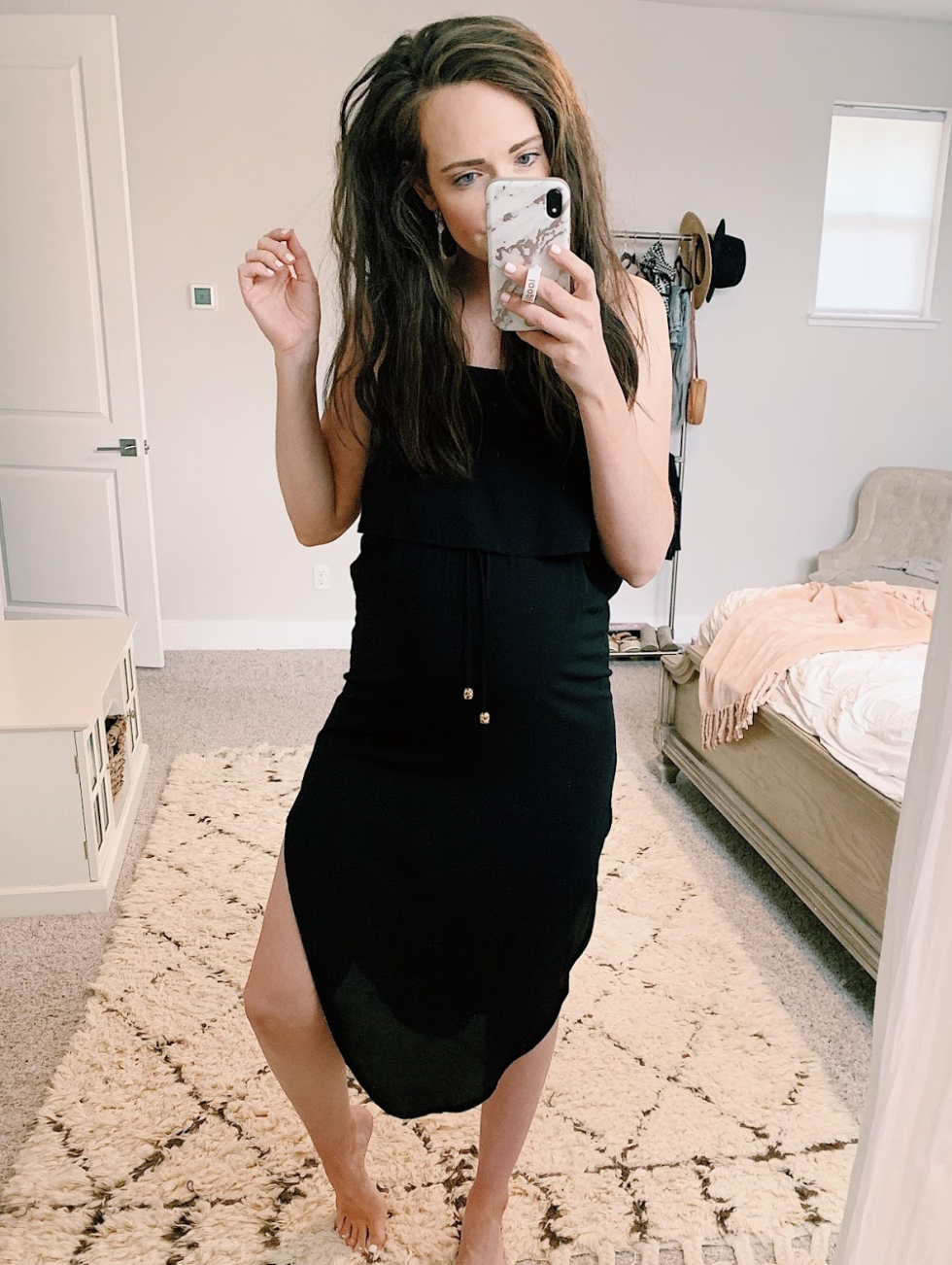 STRAPPY DRESS. I grabbed this cute dress too, and love it! Soooo cute, stretchy waistband (that sits high enough so it's comfortable above the bump)! I also grabbed a medium in this one. Comes in a ton of colors. Slightly see-through, so I just wear nude shorts like these underneath, or a slip, and you're good!
LEGGINGS. These are soooo comfortable and soft, like buttah! Love this mauve color, too. Not see-through, pass the squat test! I sized up to medium. I would go with your normal size if not pregnant! Great amount of compression for workouts but still comfortable enough to wear everyday.
RELATED: MINI AMAZON TRY-ON
And now for my Walmart finds! Just swipe to shop- remember, everything is under $30, YAY! And most things ship in 2 days for free! Double yay!

xo