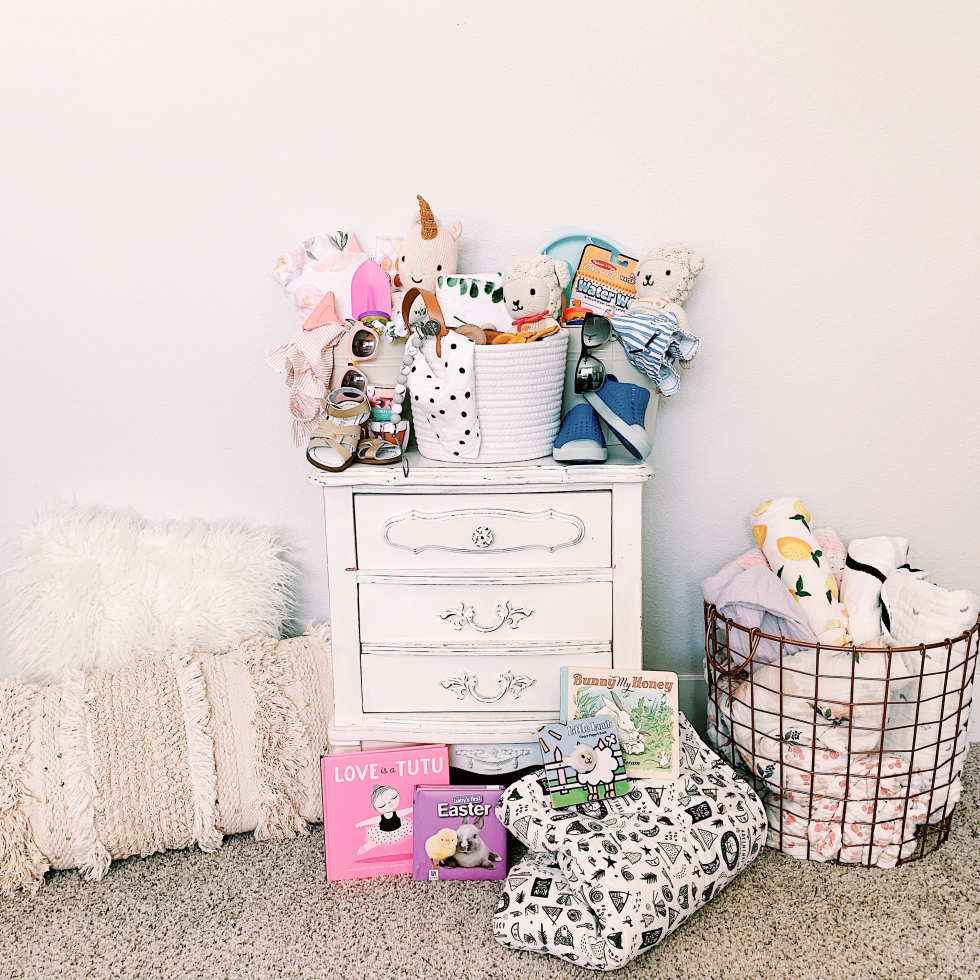 Easter baskets is probably one of my favorite things to fill- right up there with stockings at Christmas. :) I love the little things, and these give the perfect opportunities to really be thoughtful about those little things- books, a stuffed animal or dolly, some new shoes, bubbles, art- it's all just so fun! And all fit perfectly into a little basket. My mom always made them so special for us each year, and I've followed suite and love to do the same! With that being said, I wanted to share some Easter basket ideas for kids today! Some of these are from some beloved small shops, and some you can easily grab from Target or Amazon- a little something for everyone! I hope you enjoy, and more importantly, just have fun with it! Oh, and I did a 3rd basket this year, for the baby, because I couldn't help myself!!! He isn't due until May, but these are all little goodies I'm accumulating for him for when he arrives! And now we have something for everyone: toddler girl, toddler boy and baby!
Note: some of the items pictured have sold out since the original post went up. Links have been changed on some items to similar items or category items to create an easier shopping experience.
TODDLER GIRL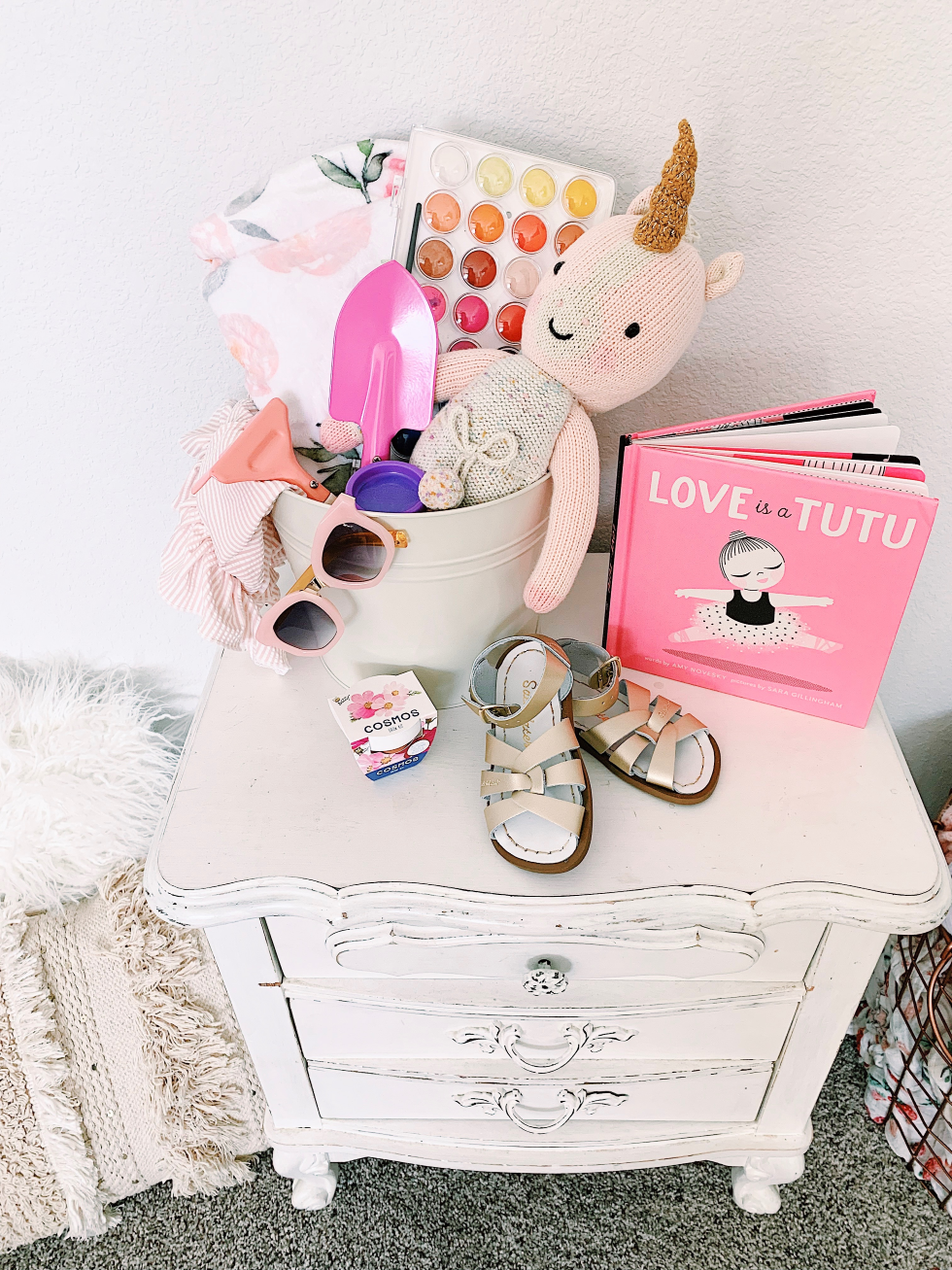 TODDLER BOY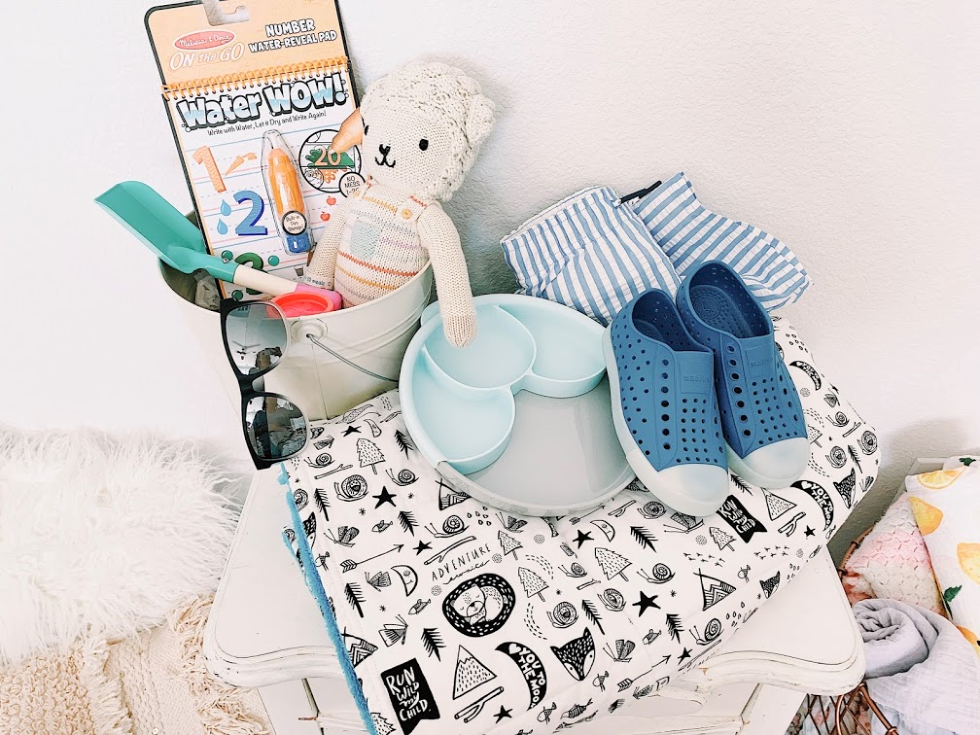 BABY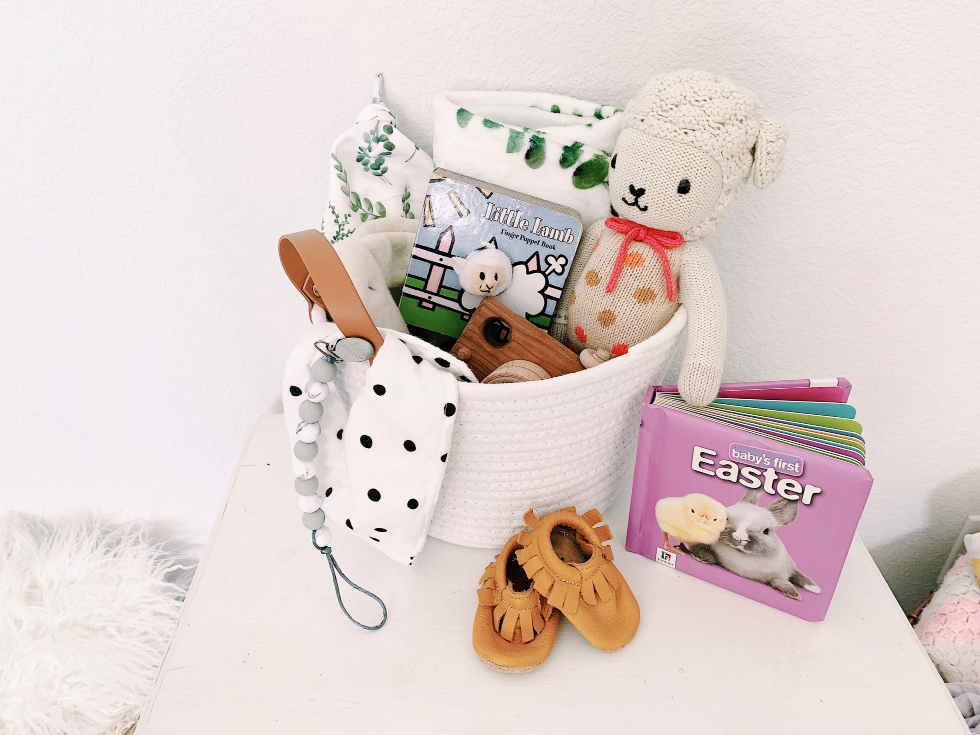 SOME MORE IDEAS:
Rain boots (these are our favorite!)
Pajamas (got these for both of the kids and love!)
Sidewalk Chalk
Coloring Books
Band-Aids
Bubble Bath
Happy stuffing!
xo