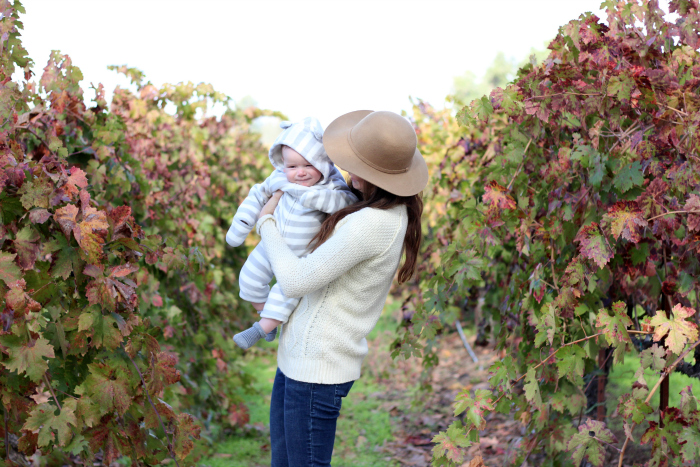 This weekend was a busy busy busy one! I feel like since having a baby, I've been not-so-busy, and on purpose. Those first couple months especially, I basically went into hermit-mode. No sleep and a fresh new baby that I was scared to take places will do that to you (more on this later- I'm working on an essay all about it). But lately, I'm slowly starting to come back into the real world. (Ha!) I'm enjoying taking my baby places. I'm loving getting out there and experiencing LIFE. Since you know, we only get one shot at this, and there is so much to experience and all. So this weekend, I feel like I'm becoming myself again, if that makes any sense. Not that I haven't been myself, but since having Sam I've definitely reverted just a tad into mommy/survival mode and after 7 months of being someone's mother, I feel like I'm finally getting the hang of this thing. And I like it. A lot. So this weekend was super busy, and I have pictures! Because, duh.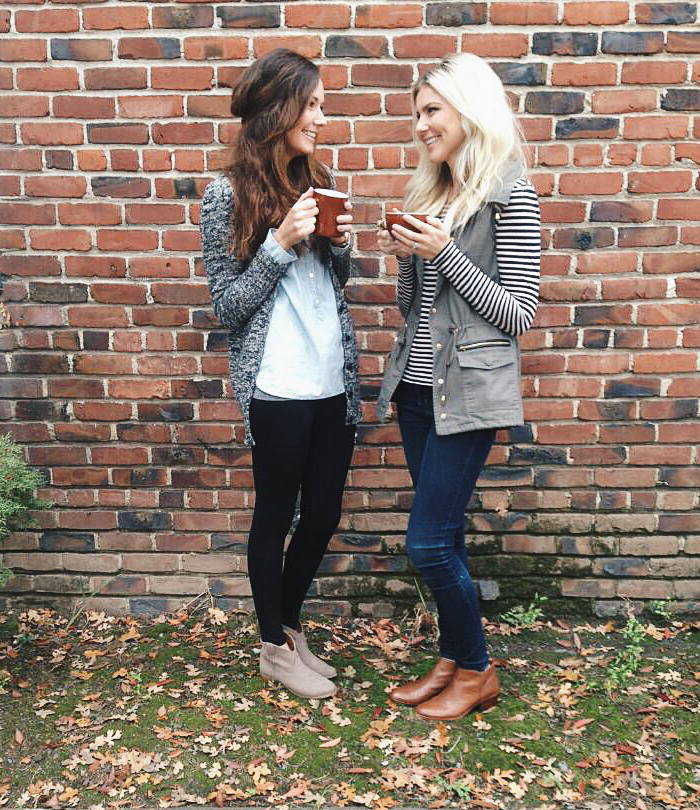 sweater: j. crew via thredup (use this link to get $10 for your first order!)
Friday morning I went on my very first "blind/internet date"- and it was so much fun! I met up with the sweetest Mel from Ella Brooks, after having met on Instagram and realizing we both live in Sacramento! FATE! [And side note: Isn't this internet world a strange and crazy place?! I mean, I never would have thought I'd be making actual real friendships with the coolest people online, let alone really meeting them in real life, and now look at me! ;)] She is the sweetest girl, and our coffee date was so fun. More to come, for sure!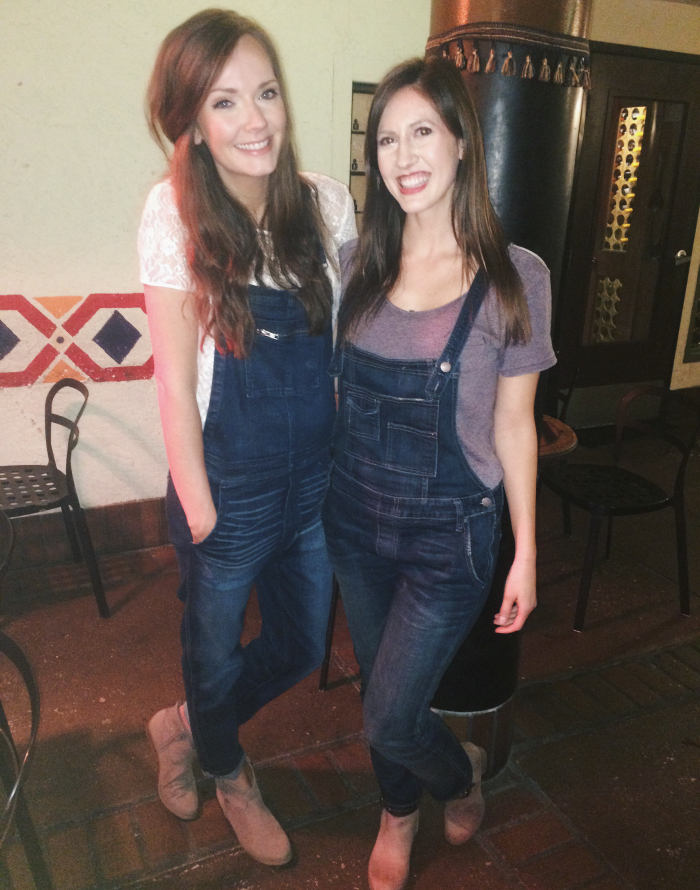 my overalls: american eagle
her overalls: free people
Friday night I went to dinner with some of my besties. Always a fun time. And funny story, Kara and I both wore overalls. And usually, things like this happen and you say, "Oh my gosh! This is so crazy! We didn't even plan it!" But, in true Katie/Kara fashion, we did plan it. So yes. No judgment, please and thank you.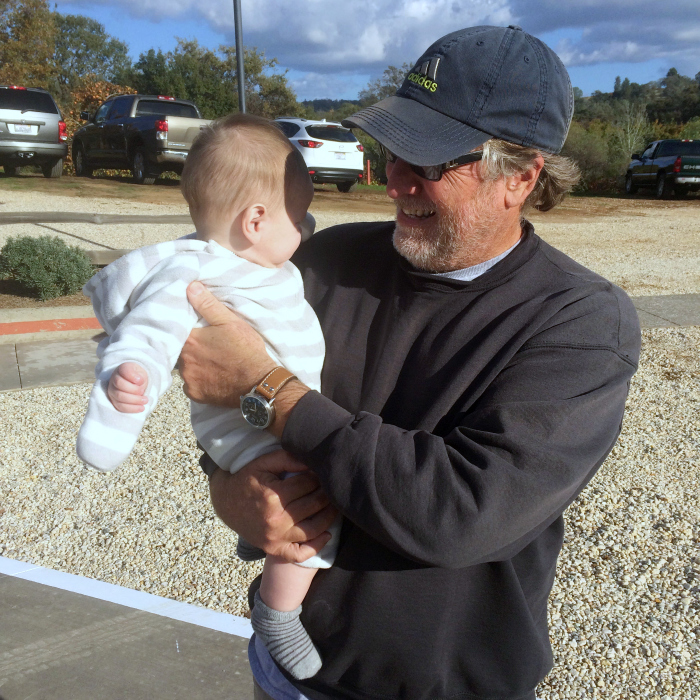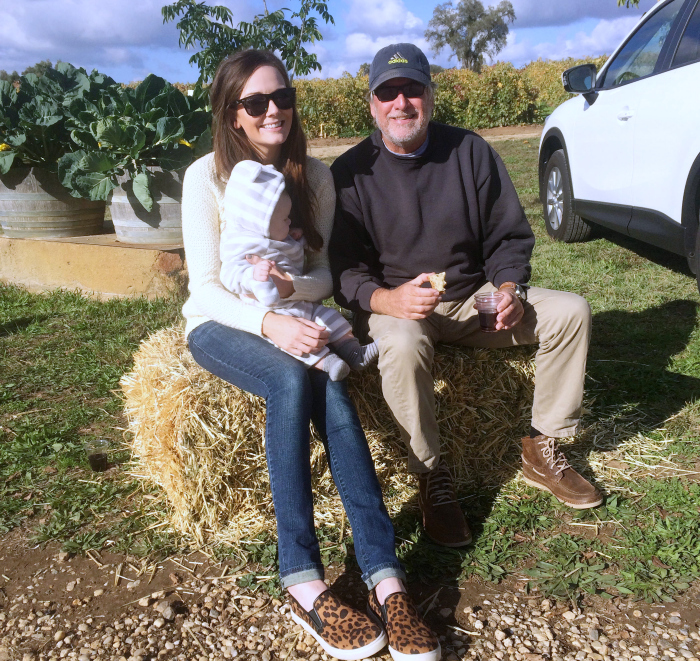 leopard flats: target
Saturday morning we headed to a winery for a luncheon event with my dad. The weather was perfect, the scenery was gorgeous and the food and drinks were of course delicious. It was a perfect afternoon spent with family. :) And Kara's family are members of the same winery, and we met up with them there, too! So that was a good time.
We Skyped with my brother on Saturday, which just got me all sorts of excited for Christmastime and to finally see him again (he lives in Pennsylvania, so we don't get to see each other nearly enough) and for Sam to meet his Uncle Jeremy at last! Can't. Wait.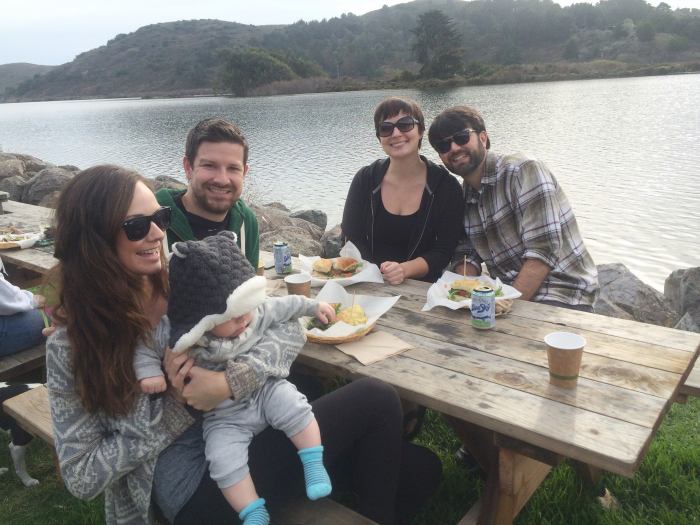 Sunday morning we headed up the coast to visit our good friends Pam and Jared who live in Jenner. It was Baby's second major road trip, and he did so well again! It was also his first time seeing the ocean, so that was pretty special. I think he liked it. It was a beautiful day and we had so much fun! Of course, we stopped for some salt water taffy on the way back home.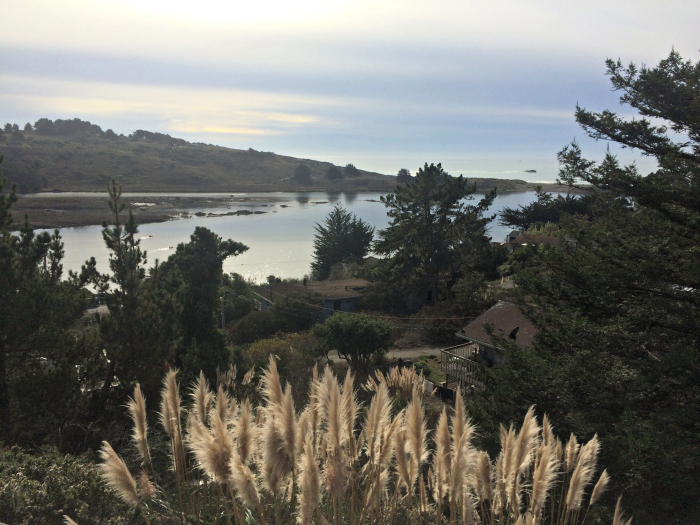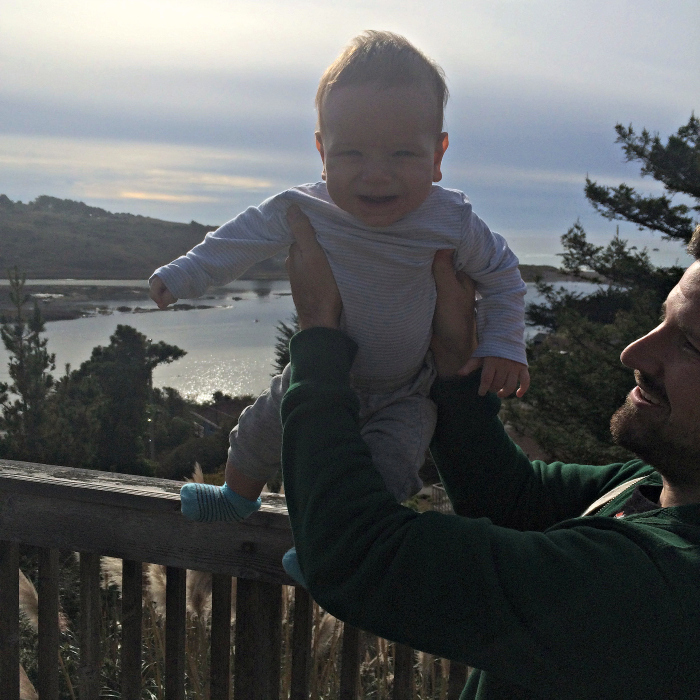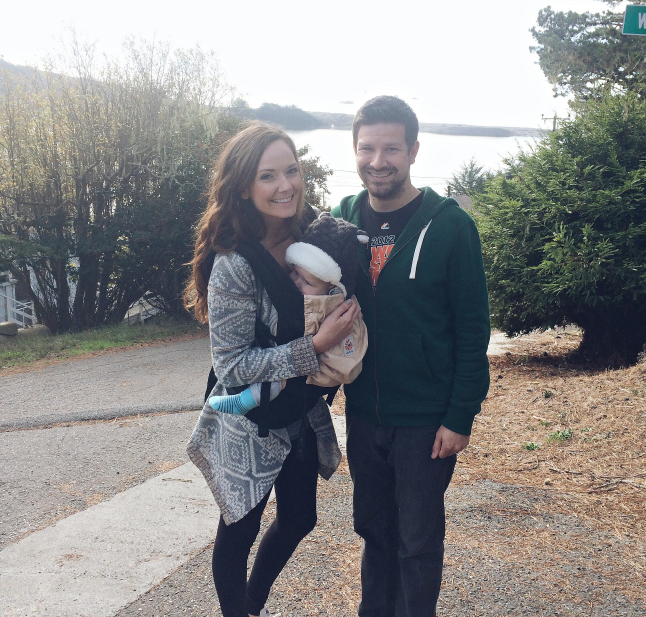 sweater: c/o riffraff (similar here)
sam's hat: target
carrier: ergobaby (LOVE this one!)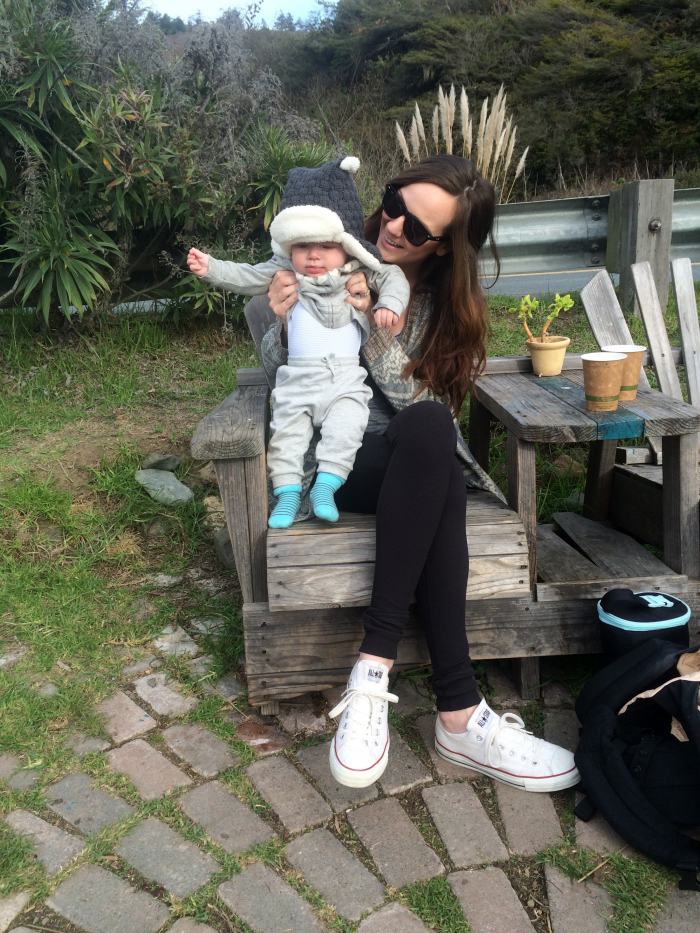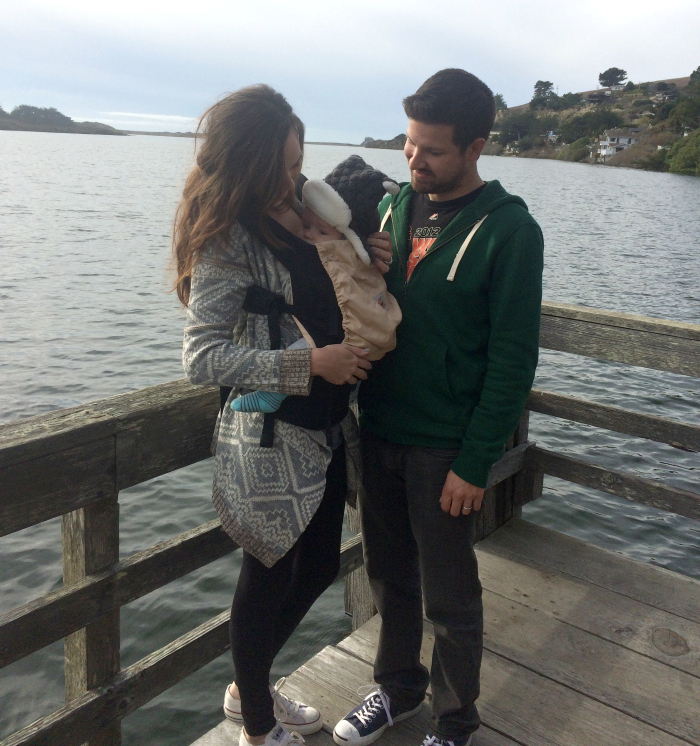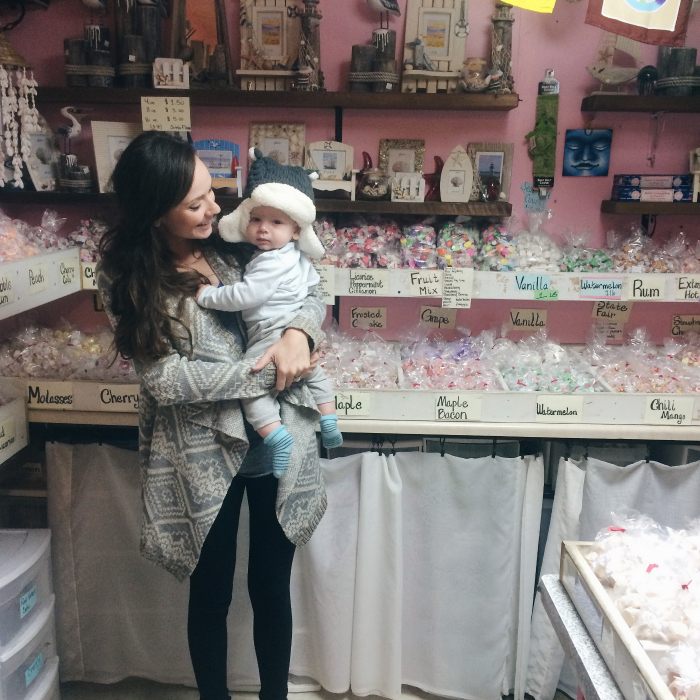 Phew! That was my busy weekend, spent with good friends, new and old. :) My heart is so full, but I think I'm ready for a nap. ;) And also, nobody call me this week. I'm taking a hiatus.
xo
Read More on Katie Did What