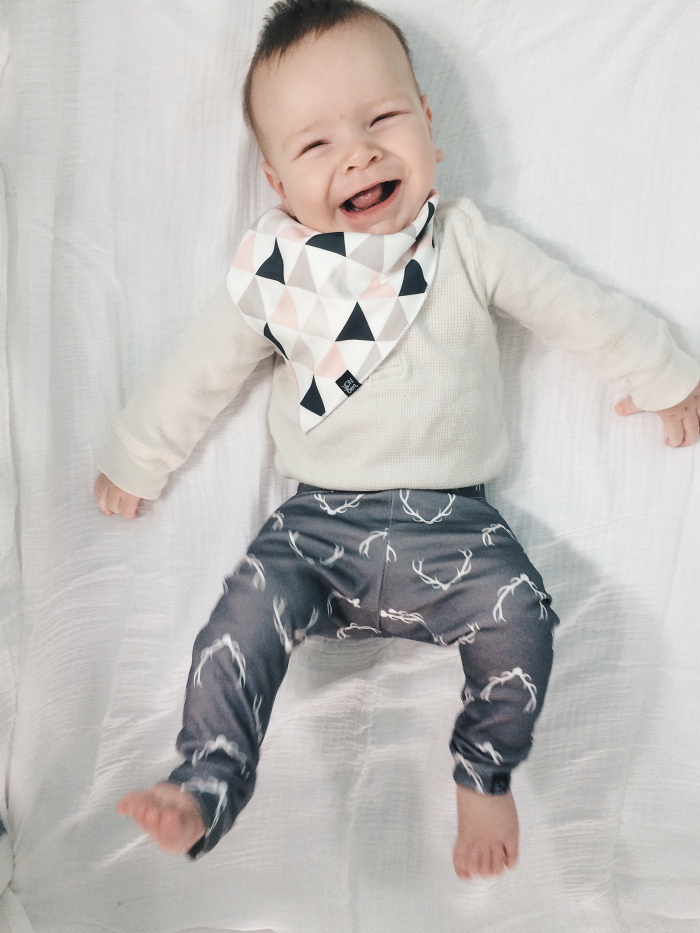 leggings: c/o vonbon apparel
bib: c/o vonbon apparel
Well, Sam is now a 7 month old. I just love this age. I have loved all ages so far, but this one just might be my favorite. ;) He's got a little personality now, he giggles and smiles, he knows us and doesn't like us to be out of his eyesight too long, he can play by himself but prefers playing with mama or daddy, he's got the softest hair and the sweetest grin. Oh, this boy. He's got me, completely. A little bit about Sam at 7 months…
He loves being on Mama's hip more than any other place.
Flying through the air will get him giggling like no other, as will blowing raspberries on his cheek or tummy.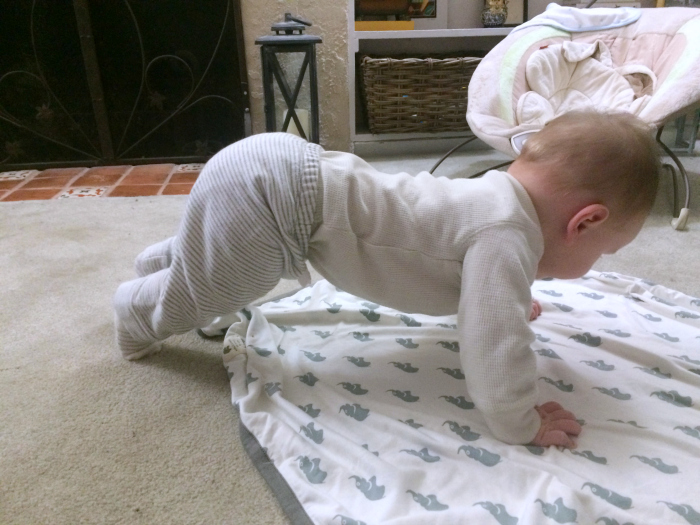 leggings: gap
He loves to plank and get on his knees and rock back and forth. He scoots himself along the floor, backwards, and it's hilarious. His little legs and arms are so strong!
He can sit up on his own, but is still quite wobbly and doesn't stay up for long.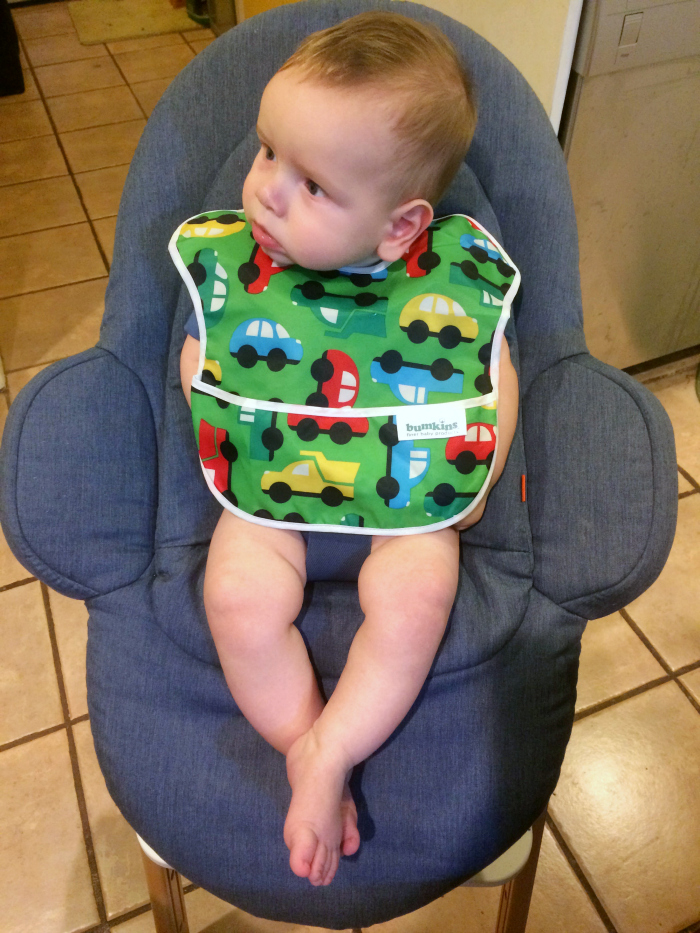 highchair: stokke // bib: bumkins
He isn't a fan of bananas or avocado, but he loves his carrots!
Sophie and his little cow are his favorite toys.
He loves being outside and looking around at the world.
He reaches for everything and, if given the chance, will put it in his mouth. Regardless of what "it" is.
He has three little teeth! And another is on the way!
He scratches any surface he can and it gives him great delight. He especially likes scratching the couch.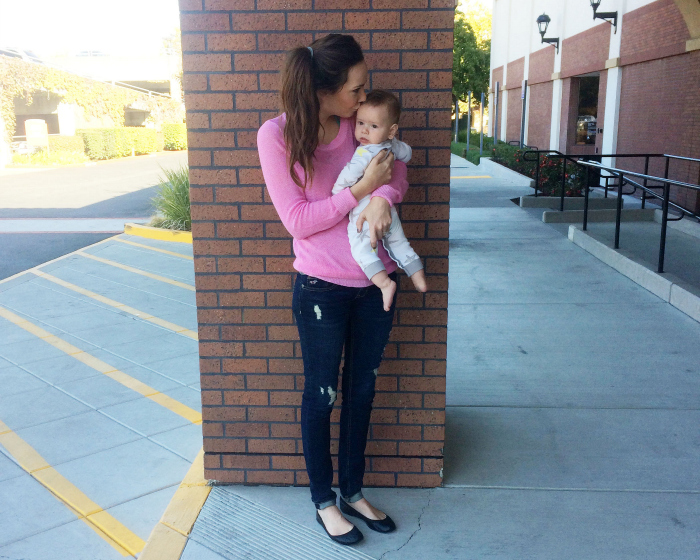 Getting kisses is his favorite, which is good because he gets roughly a million a day. And that's never going to change. ;)
xo