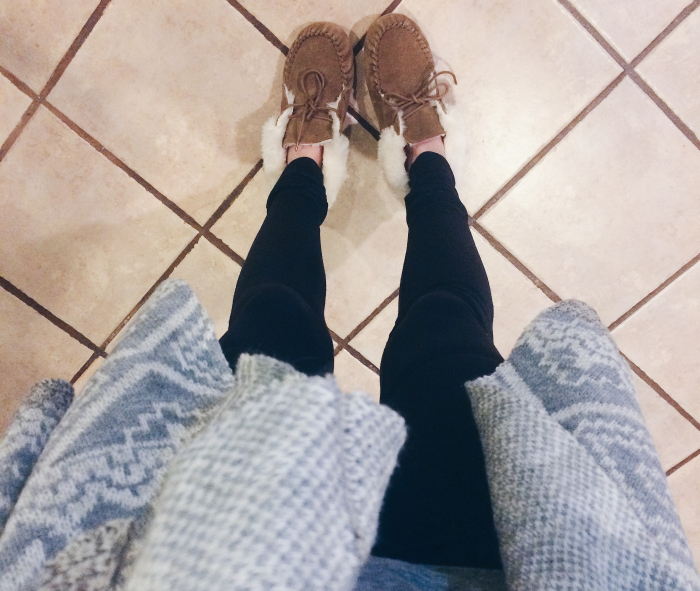 moccasins: target
sweater: c/o riffraff (10% off with code katiedidwhat10)
Today I thought I'd do something a little different and share my five current favorite tv shows, in case you need a new show to watch. Ever since we got rid of cable, besides just saving money, it's also saved time! It's so great to not just sit down in front of the boob tube and watch whatever random food/house hunting/animal show is on just because. Not that there's anything wrong with that, but I was finding it to be a major time suck for us. Plus, now with Sam we want to spend more time enjoying our life as a family and not just staring at the television, you feel me? With that being said, we're definitely more purposeful with our tv watching, and we do have our favorites that we tune in to each week. In no particular order, here they are…
Revenge.
We got hooked on this when we watched the first season on Netflix. And then immediately watched the second season. And the third. It is SO addicting! And it is SO GOOD. Now that it's on it's 4th season, we are actually watching each week, which is basically torture. This season has kind of been disappointing so far, but I have faith that the writers will turn it around. With all of the plot twists and shocking moments, it's quite difficult to wait an entire week for the next episode! See, people, this is why I like watching shows on Netflix. Sigh.
Forever.
This is a brand new show this year. The previews totally interested us, so we watched the first episode and that's all it took! It's clever, interesting, humorous, well written, the main character Henry is totally lovable and it's just an all around good show. I definitely recommend it if you're looking for a new show to watch! I also love that there is a plot that is weaved throughout each episode, but each one can also be watched on it's own just fine. Plus, it's got a mystery to solve every time, which I'm a huge sucker for. Not that I ever get them right, but hey. It's fun to try.
The Mindy Project.
I am a HUGE fan girl of Mindy. She's the best. And of course, so is her show. We've been watching since the first season, and it continues to crack us up each week.
The Blacklist.
Okay, confession time: Zack actually started watching this on tv and I was SO CONFUSED and just not into it, like at all. But then, we saw that the first season is on Netflix and are now watching it. And I am now hooked. It's so good. It keeps you on your toes, it's smart, crazy but also funny (the humor is needed sometimes!) and I freaking love James Spader. He is just awesome. A bit of warning: It is totally gruesome in parts and I definitely have to look away sometimes- I'm not too keen on seeing someone's leg being sewn shut or whatever, k thanks. But if you're a 24 fan, I definitely recommend The Blacklist!
A to Z.
This is another new show this season, and it is the cutest. I love how quirky Zelda (the main female character) is, and it follows hers and Andy's love story from the beginning to the end, with each one being the next chapter in their story, which is such a cool concept. Plus, it's hilarious. And romantic. And those are both good things in my book.
What are your favorite current shows?
xo