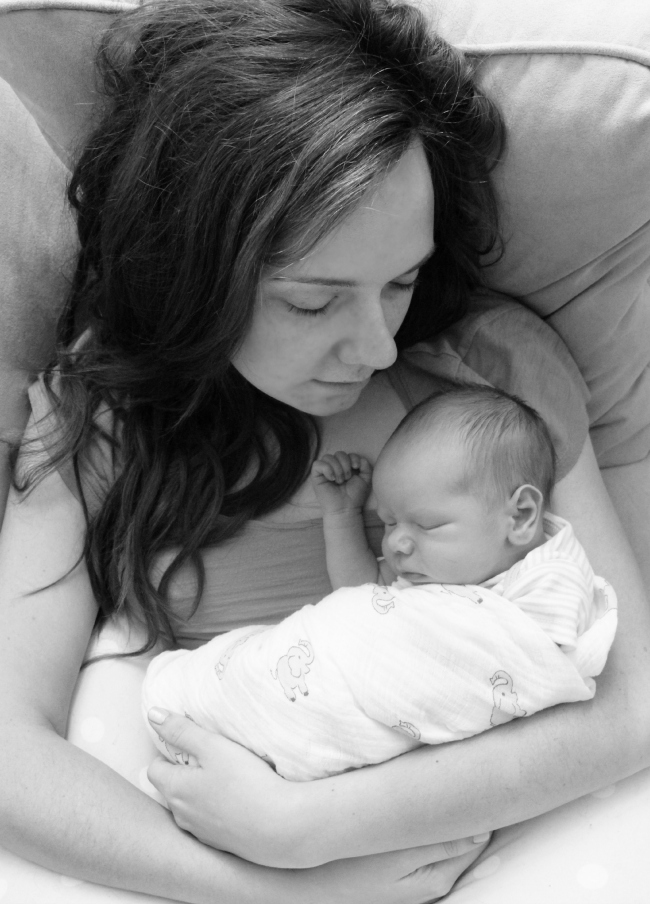 My baby is one week old today! One week ago we became parents. One week ago I became somebody's mother. One week ago, our lives were changed for the better. It's been one week and I'm already excited for all of the weeks to come.
Also, baby snuggles are the best, I think we can all agree on that.
Have a great weekend, friends! And thank you all so much for your sweet comments this past week! I am so blessed to have such amazing readers and friends who never cease to make me smile. I can't thank you all enough for your love and support throughout my pregnancy and I'm excited to share this new chapter of my life with you. I hope you'll stick around. :)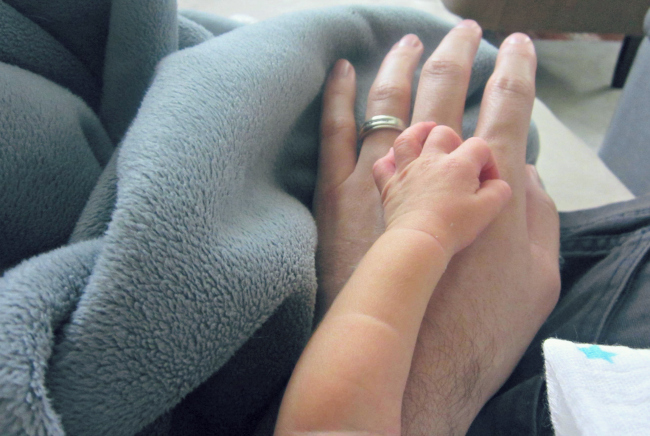 Oh! And! Zack started his own personal blog, babyreyes.com, which is all about his journey as a first-time dad. It's pretty much the cutest thing ever, and I've already cried reading a few of his posts. Maybe it's these hormones, but I mean. He's the sweetest, and I love getting to read his perspective. You know, it's true what they say: You fall even more in love with your husband when you see him being a dad. And being a dad is something that comes so naturally to him. My heart is a literal puddle on the floor these days, thanks to my boys.
xo
p.s. Happy Easter weekend! Easter was Sam Sam's due date, and boy am I glad he decided to come a bit earlier than expected. Now we get to spend the holiday with him in our arms!