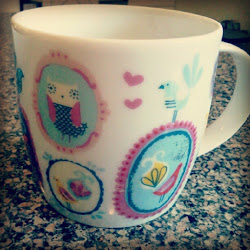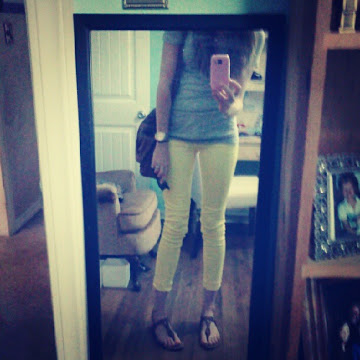 dear husband, i know you're dreading these next few days, but just keep in mind: there is a light at the end of the tunnel!  and, you're hot.  always keep that in mind.  i do.
dear restaurant, this is it.  starting tomorrow, we've got 5 more days working at you and then we are out!  i couldn't be more ready to move on to this next chapter in our lives.  not gonna lie:  i probably won't miss you too terribly much.
dear god, i'm praying more than ever lately.  so glad to know you hear each and every word i say.  this morning, a verse i read was especially written just for me:  be quick to listen, slow to speak and slow to become angry.  definitely something i need to always remember!
dear little mug i found at a garage sale last weekend, well okay, so zack actually found it.  and he actually had to talk me into getting it.  can you believe it?!  i don't know what i was thinking, not even wanting it at first.  i think i was trying to be all practical, since we have "enough" mugs already.  but really, how many mugs is enough mugs?  there is no answer to that, because you can never have too many.  especially when they are this cute.  i mean, look at it!  the little owls!  and birdies!  and it was a whopping 50 cents.  so, zack wins.  i ate my mint chip ice cream out of it last night, and it made me quite happy.  i love my new mug, but i especially love my husband for knowing i'd love it.  that's a lot of love there, folks.
dear youtube, so i convinced the hubs to do a video with me!  well, okay, in all honesty it didn't really take any convincing at all.  just a glass of wine.  or two.  and before you let your little minds wander (as if!) we did a video i saw a few people on youtube do called "my husband does my makeup" in which, well, i think you can guess what went down.  it's pretty ridiculous and it's kind of awesome and hilarious.  would any of you be interested in me putting it up on here?  just a thought.  it's kind of a whole different realm to dive into, the whole "video" world.  but we enjoyed it, and if you guys like it, there may be many more.  all's i'm saying.
dear yellow pants, you're awesome.  and that's all i have to say about that.
xo