Sponsored by Walmart.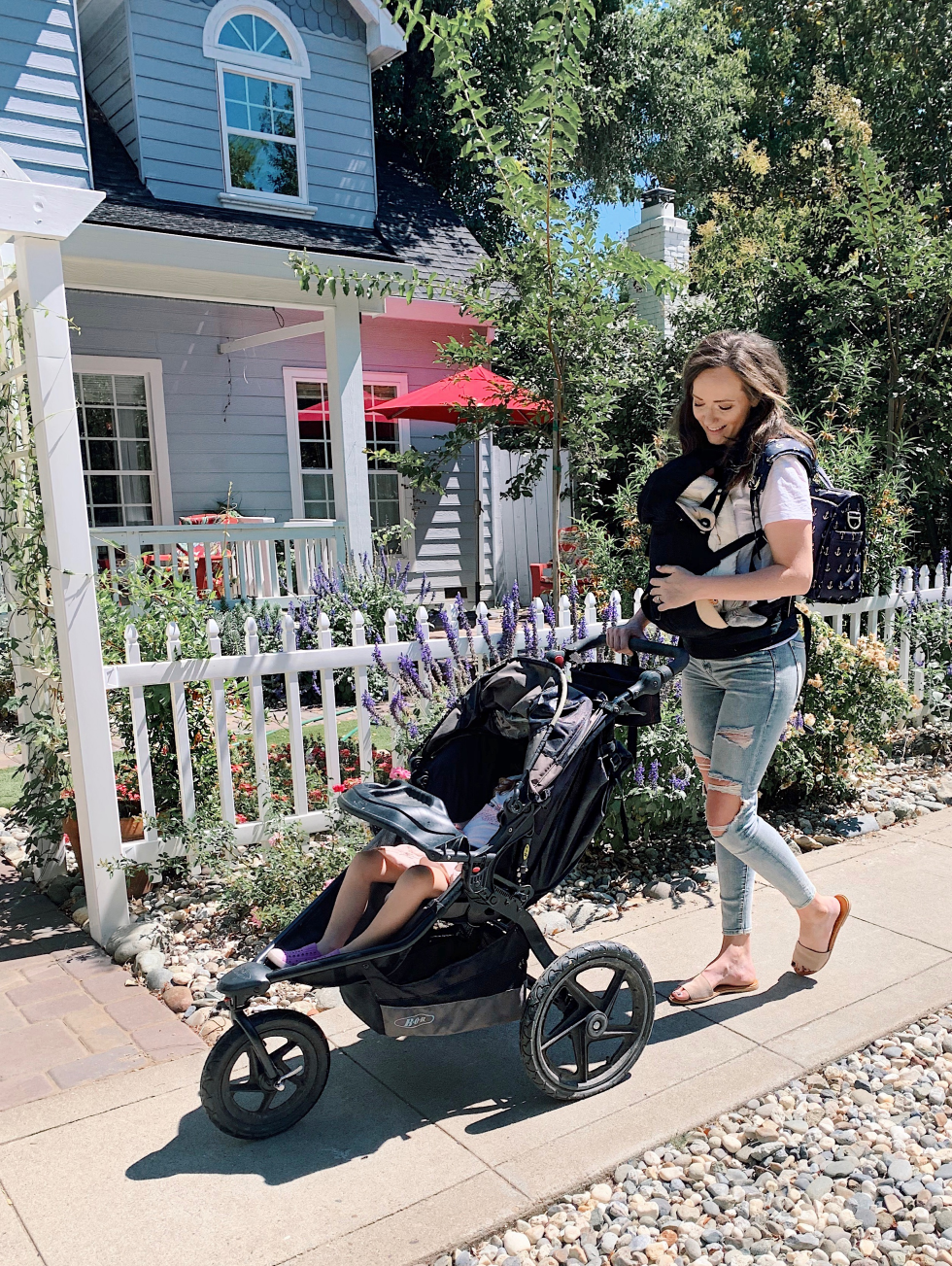 CARRIER | DIAPER BAG | STROLLER | STROLLER SNACK TRAY | STROLLER CONSOLE
As moms, we are ALWAYS on the go, doesn't it feel like it? I know with three especially, we basically have something to do or somewhere to go at all times- whether that be a friend's birthday party, picking someone up from school, or simply playing at the playground, sitting still is usually not an option. ;) And I'm okay with that! I love it! But because of this, I need baby items that make an on-the-go lifestyle simple and easy and as breezy as humanly possible. So today I'm sharing these items with you, and if you're pregnant and creating your baby registry, these are all perfect items to include! These are all available at Walmart, and with the amazing new Walmart Baby Registry you can create, it's all in one place! Plus, there are perks like a welcome box and free returns on everything! YAY! It's super quick and easy to fill out, you can always add to it (it's so fun, trust me!), and has a wide assortment of brands! Literally, they've got everything you could want and need!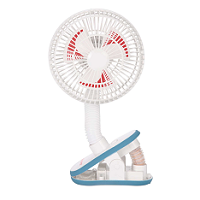 Stroller Fan
. For those summer babies. It's important to keep them safe in the stroller and one of these clip-on fans will do just the trick! It'll keep the air circulating will help cool your baby.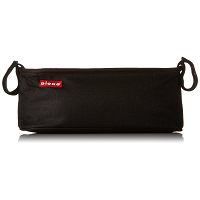 Stroller Organizer. There's never enough room for things on a stroller, but this sure helps! I've been using one since Sam and love it! I have a place to put my coffee, water, tissues, phone, etc. It's been a lifesaver for my morning stroller workouts!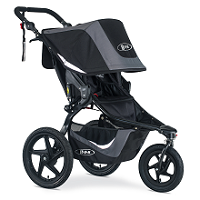 Bob Revolution Jogging Stroller. The ultimate on-the-go stroller. I use this to work out several days per week with. It's held up nicely over the years too! The above organizer fits perfectly on it too! If you're going to be exercising with a stroller, or doing a lot of walking around, a Bob is a must-have!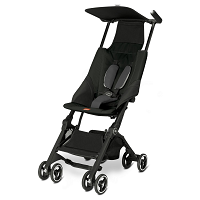 GB Pockit Lightweight Stroller. This literally has the Guinness record for the "world's most compact stroller" so I'd say it's good for on-the-go! This one is perfect for those times when you're not sure you'll need a stroller but want to have one just in case. It won't take up too much room in your car/at the beach/in a restaurant, but it's also a solid enough stroller if you do find yourself walking around a lot.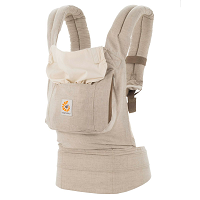 Ergobaby Carrier. Keep your hands free and your baby close with a baby carrier! I've tried quite a few of these and Ergo is my favorite brand. Don't forget the Infant Insert!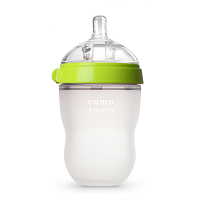 Comotomo Bottles. These bottles have been a favorite of ours for a while now. They are soft and made of silicone, so they are great for stuffing into packed bags. We also have a bias toward this brand because it was a favorite of Sophie's and she drank from them the best out of any brand!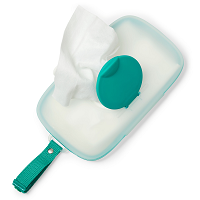 To-Go Wipes Container. You're going to need wipes, wherever you go, You're also not going to want to have to bring a full container all around with you. They're heavy and bulky. With a refillable container, you can have just the right amount of wipes every time. With the clip, you can attach them to your stroller or diaper bag to make them easy to access at all times!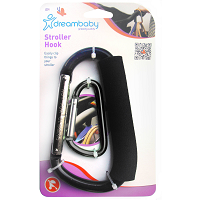 Stroller Hooks. Add to your stroller's functionality with these hooks! You'll find endless uses for these- hook clothes, bottle bags, diaper bags, your handbag, shopping bags and more! Such a simple, but functional item that definitely needs to be on every registry!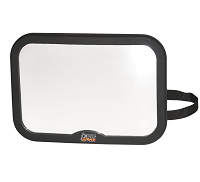 Car mirror. There's not much worse than driving around with a screaming baby in the back seat. Reduce the chance of that by giving him something super cute to look at- himself! Also, when angled just right, you can use this mirror to keep an eye on your baby right from the driver's rear-view mirror!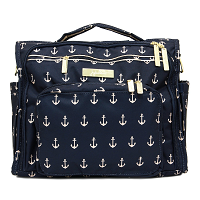 Jujube BFF Backpack Diaper Bag. When you're on the go, especially with multiple children, having your hands free is essential. This diaper bag that can be used as a should bag and a backpack is perfect for the busy mom!


Check out the Walmart Baby Registry and most importantly: have fun! ;)
xo
Reader Interactions