Wellll can you believe we're already here?!?! Talking about CHRISTMAS?! It truly feels like this year has flown by! I promise I'm not just saying that, something about this year in particular really does feel like, "WHERE DID IT GO?!" Alas, we are here. Or, not really alas, because I for one am a Christmas Girl, tm, through and through. So, I couldn't be more thrilled. But still a bit shell shocked at the same time.
ANYWAYYYYYYS. Holiday time is here! You'd best believe November 1st was spent rage-tearing-down all of Halloween. Christmas isn't up in our house yet, but tomorrow is a lazy Sunday at home, and feels like the perfect day to put up Christmas. So, we'll be decking our halls this weekend! I've been perusing the holiday decor and thought it'd be fun to share my favorites here! SO many cute things, of course from our favorite, Anthropologie!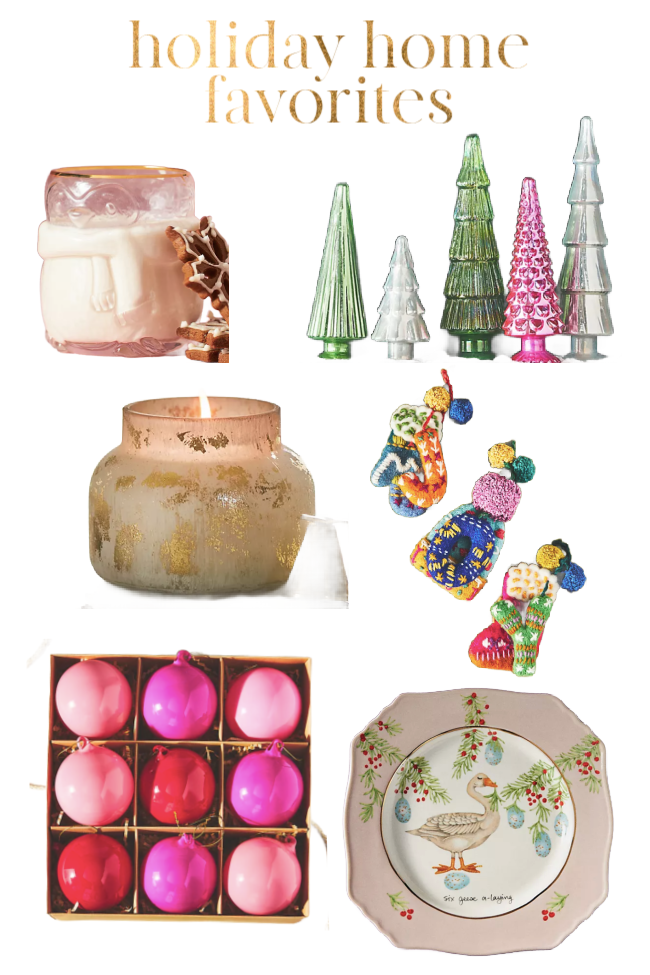 juice glass || glass trees || candle || felt ornaments || bulb ornaments || Christmas dessert plate
ANTHRO HOLIDAY HOME FAVORITES
Click on the images to shop them!

xo