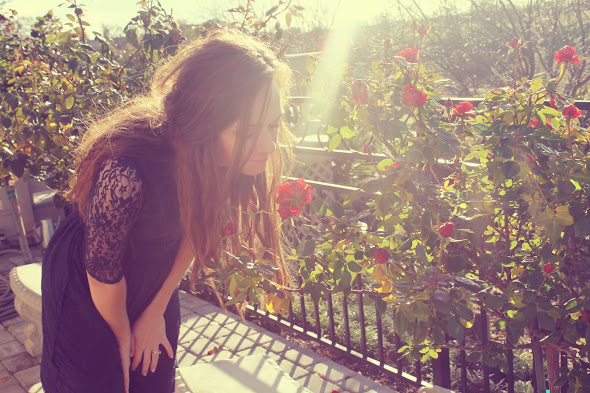 Dear Zack, you're sweet. The end.
Dear Mumsie, I love you so much and am praying the most I ever have for your health to improve.  That's a lot, Mom.
Dear friends, I have been reminded just how lucky I am to have such incredibly understanding, kind and loving people in my life, and am so grateful for each and every one of you.  Thank you for all of your kind words, tweets, comments, emails and texts.  I'm beyond blessed.
Dear Burn Notice, whyyyy haven't I seen you before?!  You guys, this show.  It's a funny one.  We've been watching it on Netflix (yeah, we're in season 1, no spoilers please!) and we're hooked.
Dear mandarins, you are delicious.  And healthy.  And I've been eating a lotttt of you lately.  Also, not to toot my own horn or anything (or, okay actually, yes, to toot my own horn) I have been a workout machine, people.  And I feel amazeballs.  Like, 2-a-days have been happening.  And I have Tone It Up to thank for that.  And no, I am not being paid to say this.  So, yeah.  Zack actually asked me today "you're working out AGAIN?!"  Yes, hubs.  Again.  ;)
Dear readers, enter my awesome Shabby Apple giveaway going on right now!  You don't want to miss it!  The cutest dresses, including the one I'm wearing up there in that photo!  The cutest!
xo
Let's be friends! :)
Follow me on twitter @katiedid_what
Like me on facebook
Follow me on pinterest
Follow me on instagram @katie_did_what
(linking up with Ashley!)