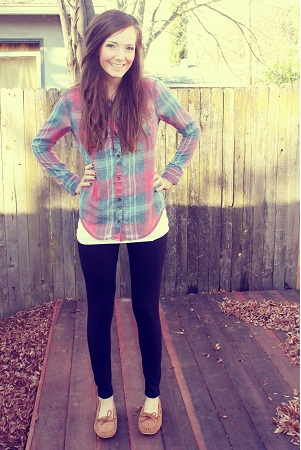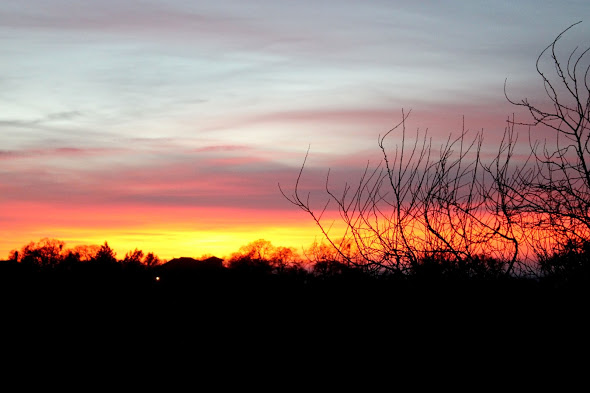 This: We've been spending lots of time up the hill, at my parent's house.  Without going into details, my mom's health isn't the greatest right now (if you missed my feelings lately, read this post) and so we've been up here spending time with them and helping my dad and just enjoying our time together.  It's a hard thing to do, finding the blessing in every situation, but I've gotten quite good at it, if I do say so myself.  I mean, just look at that sunset.  That happens every night, guys.  It's amazing.  (Pray for us, please, if you have a little tiny second.)
That: Being at my parent's house did not stop me from watching The Bachelor.  In fact, I watched it with my dad.  Yep.  Now, I have to say, that is definitely one of the top 10 things I've ever done, watching The Bachelor with my dad.  A few highlights, from my dad: "He's a repeat?  Oh, brother."  and "Those girls are all paid to be on that show.  All of them.  You know, they can do that, it's not illegal."  Oh, dad.  Needless to say, the entertainment level was upped about 700 points by watching it with him.
This:  Speaking of The Bachelor, I'm still up in the air about Sean.  I mean, he's pretty funny (case in point: girl: "I've got balls to wear this wedding dress!" Sean: "I sure hope not." ba dum chhh!) and nice and all, but enough with the ab shots, you know?  And the cheesy smile.  I know that's abc's fault, so I'm letting it slide for now and not holding it against him, too much.  Also, can we talk about the girl wearing a wedding dress??? I mean, really?  And he kept her.  Of course he did.  That's abc's fault, too.

That: I have the most amazing, sweetest husband in the whole wide world.  I can't believe I lucked out this much, you guys.  I mean, really though.  Not sure how I deserved this guy, but I'm holding on tight and never ever letting go.
p.s. I've got a fun giveaway coming soon, for reaching 500 followers!!! Omg, no idea how that happened, but I just wanted to say THANK YOU for reading this silly blog of mine!  I love you all!  Also, Zack and I will be filming our Q&A video tomorrow, so look for that coming soon, too.
xo
Okay, your turn to link up with Jena and me!  Grab the button below and paste it in your post, and then add your link. Please make sure you are linking back to us!  If we see no link in your post we will delete your submission. :)