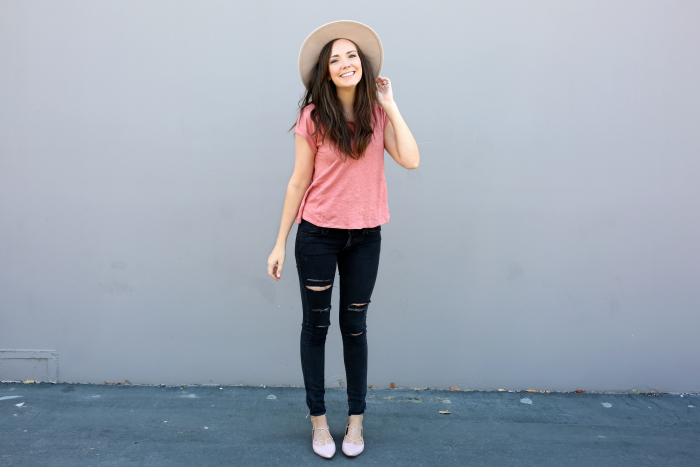 hat | top c/o | jeans (similar) | shoes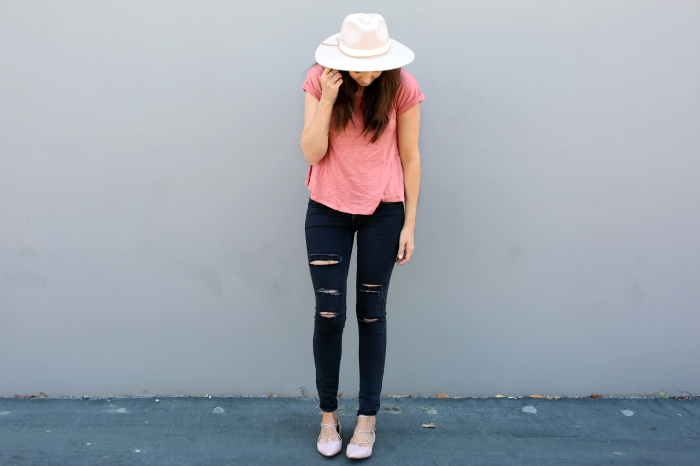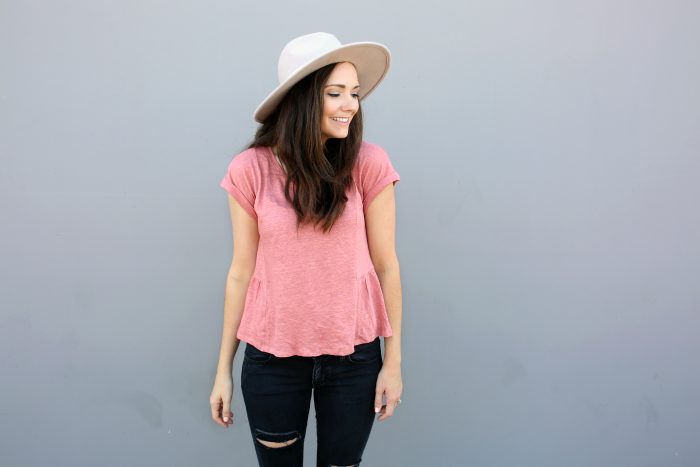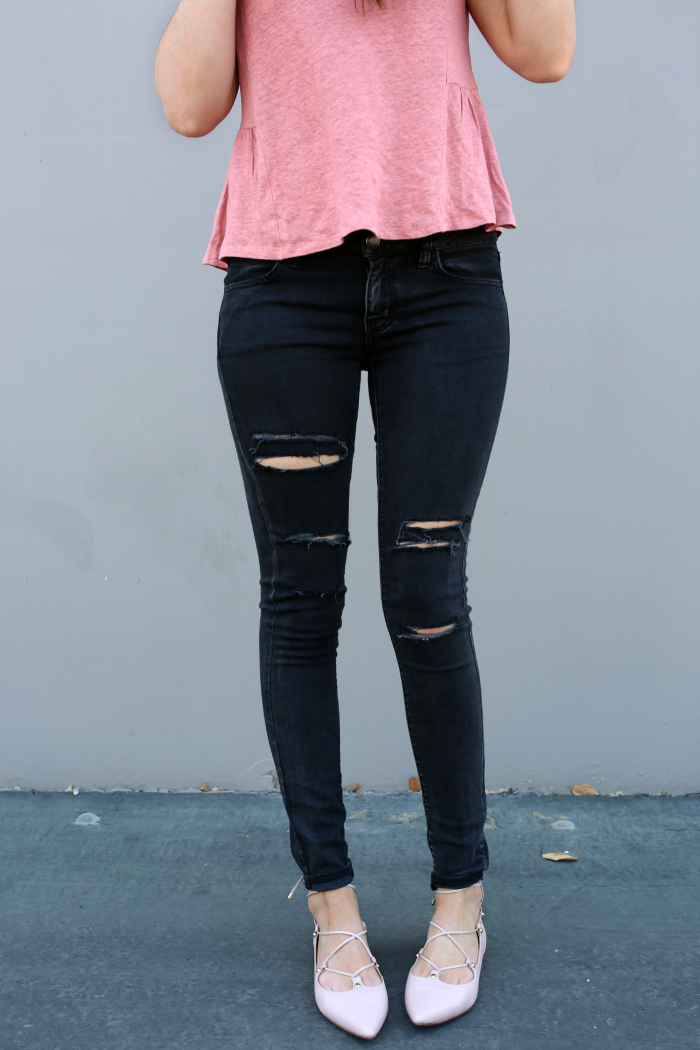 Every morning, our routine consists of waking up (always a difficult task- sometimes the most difficult, especially for our toddler), drinking our respective beverages of choice (coffee for the parents, milk for the babies) and turning on some tunes. We usually listen to a children's music station on Pandora or Amazon Prime (via this little sucker whom we LOVE), and one song that plays every now and then is "Keep on the Sunny Side." These past few days have been extra hard and challenging, but whenever I feel like things are spiraling a bit out of control, this song plays in the back of my mind and centers me.
It reminds me to smile.
It reminds me to stay positive.
To keep on the sunny side, always on the sunny side, keep on the sunny side of life. :)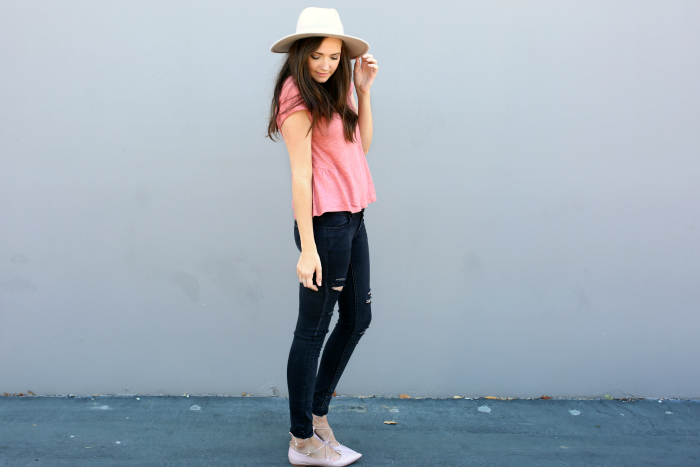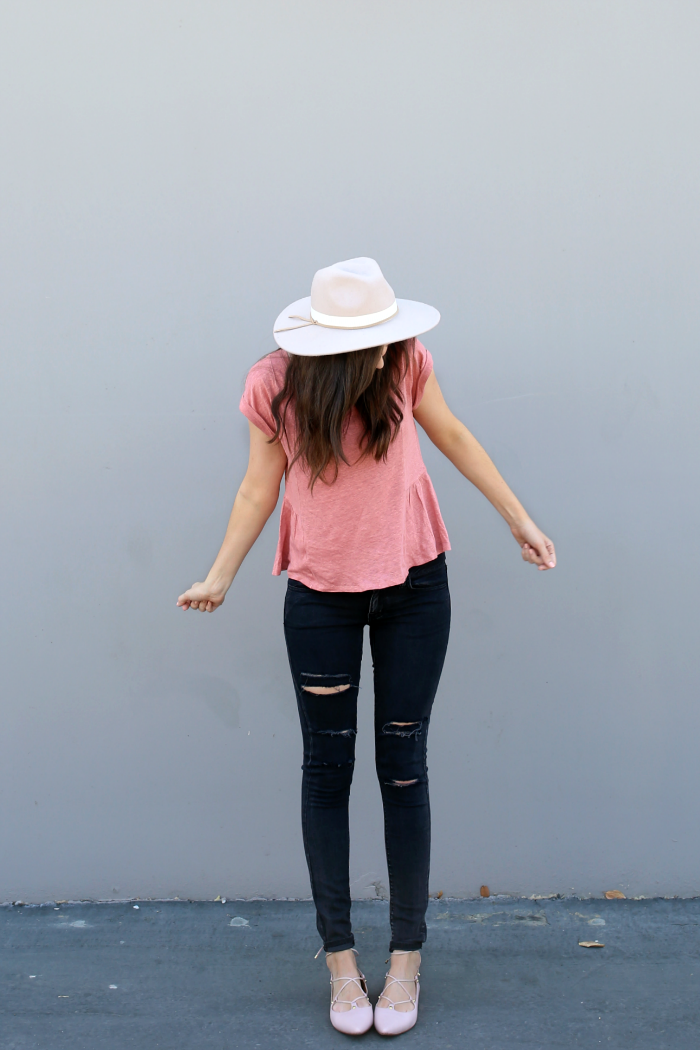 I don't know. I just really love that song. It makes me happy- maybe it'll make you happy today too!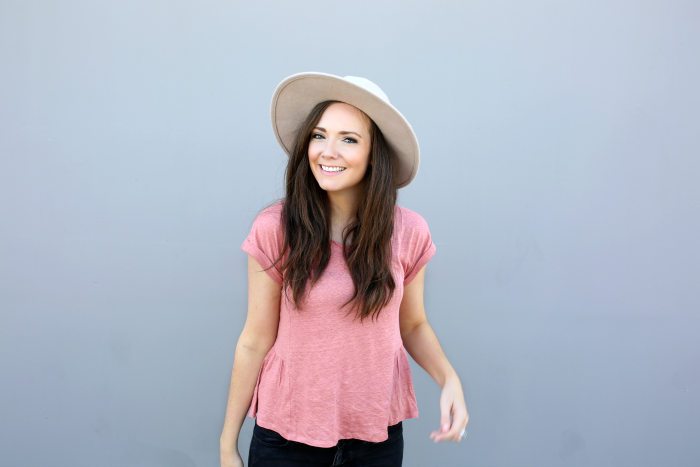 Also, I really love this top from Madewell. So there's that, too.
What are some ways you stay positive?
xo
Read More on Katie Did What