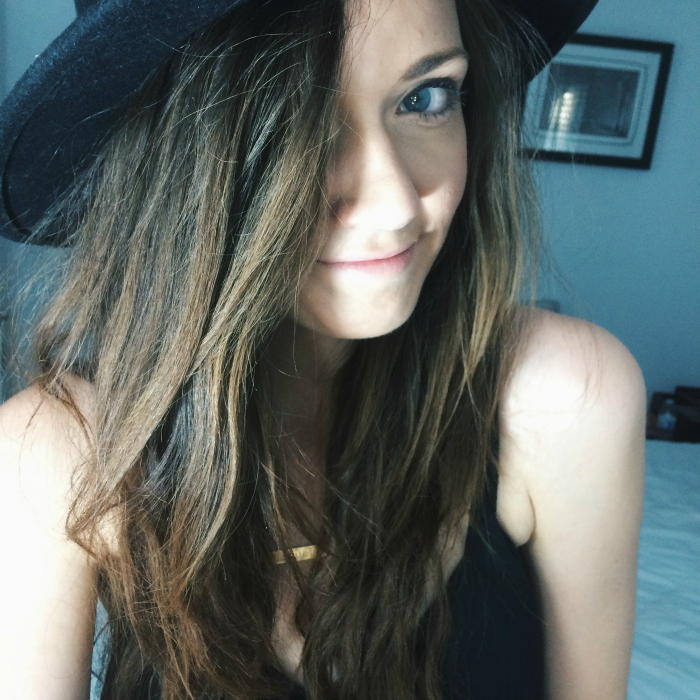 Oh, hi there! Just thought I'd warn you, this post is about to get real ridiculous. Happy Friday!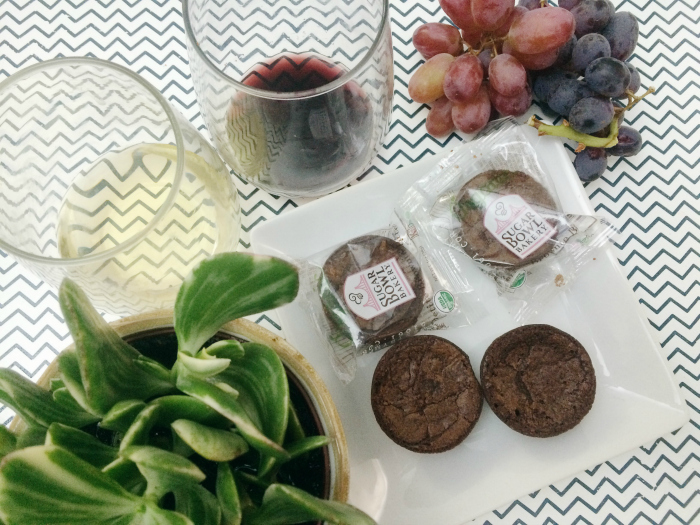 As I mentioned in yesterday's post about my postpartum journey, I am a big proponent of the "Treat Yo'self" Lifestyle. This means, enjoy life! Eat dessert! It's not the enemy! It's delicious and makes you happy! :) I believe life is alllll about moderation, and that one should never ever deprive oneself of yummy things. I was recently sent these organic brownie bites from Sugar Bowl Bakery, and OMG. They are SO good! Once Sam is down for the night, Zack and I like to have some wine and a brownie (or two!) while watching our fave shows (slash Gilmore Girls on Netflix), and they perfectly satisfy the sweet tooth. Plus, they're organic, which always makes me feel better about eating them. I also love that they are individually wrapped, so it's easier to just eat one. Because, having to open up a whole other one is a bit more effort than mindlessly reaching in for a handful, y'know? Sometimes tricking yourself is what it takes to keep cravings at bay! ;)
And now for the ridiculous part…. Brace yourself.
I'm really into golf now. Yeah, never thought that would be a thing. I used to think it was boring and now I love it… Does that mean I'm boring now?… It all started last week. Zack was watching the Masters and I decided to sit down next to him and see what it's all about… And I just got hooked. Like, I got really into it. I'm not even sure what it is. I was getting all into the golf claps and the beautiful course and nice outfits (the clothes! I would golf solely for the clothes!) and of course it was like watching real-life Happy Gilmore (only no crazy hockey swinging golfer, unforch) and dammit, I got emotionally attached to those golfers, too. At multiple points, Z looked over at me and exclaimed how much he loved this. It was pretty great. Anyway, yes. I'm into golf now. That's a thing. Also the commentary is just so good in golf. "Has a look, gets a feel, steps away." All said in a slightly hushed voice, because, GOLF. Oh, man. I love it.
Anyone else a golf fan? Have you ever golfed yourself? I have been numerous times with my family but I only ever was interested in driving the golf cart. I'm thinking I should start playing now…
Also, I feel like I should clarify, yes that cute young guy (Jordan Spieth) won, but that is NOT my reasoning for my sudden interest in golf. Seriously. Zack called me out on that, so I thought I needed to make that clear. It HELPS, but it is NOT the reason. Okay. Now that we have that clear.
Moving on from golf… I've got a bunch of photos from the past few weeks on my phone that need to exit… uhhh… my phone, so here we go! Photos! YAY!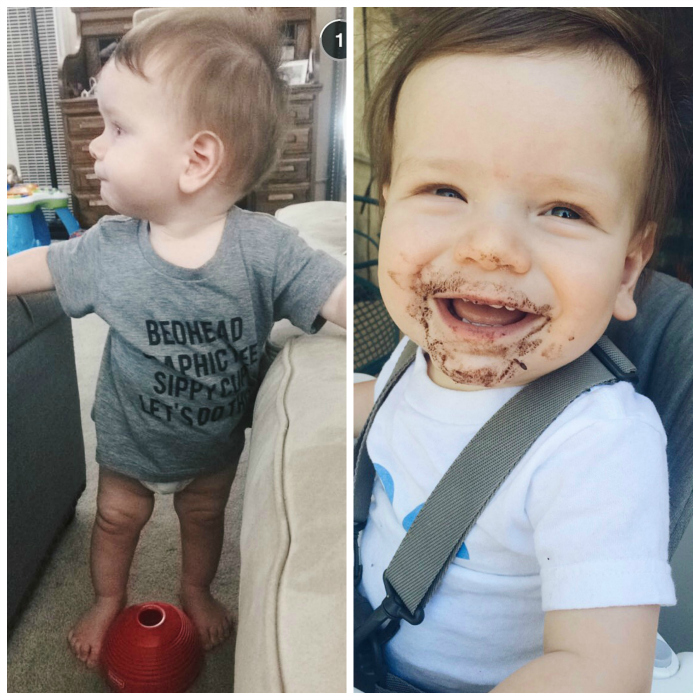 I don't know if there's a much better look than the tee + diaper combination. I'm obsessed with those rolls. Also, black bean face for the win! (follow me on snapchat: katiedid_what)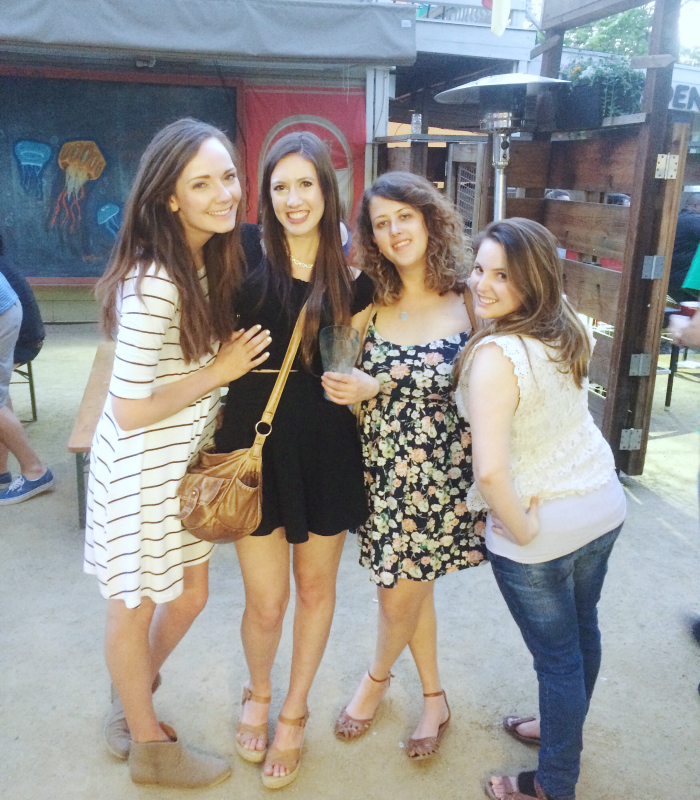 dress: old navy // shoes: target (similar)
A really fun and overdue girl's day!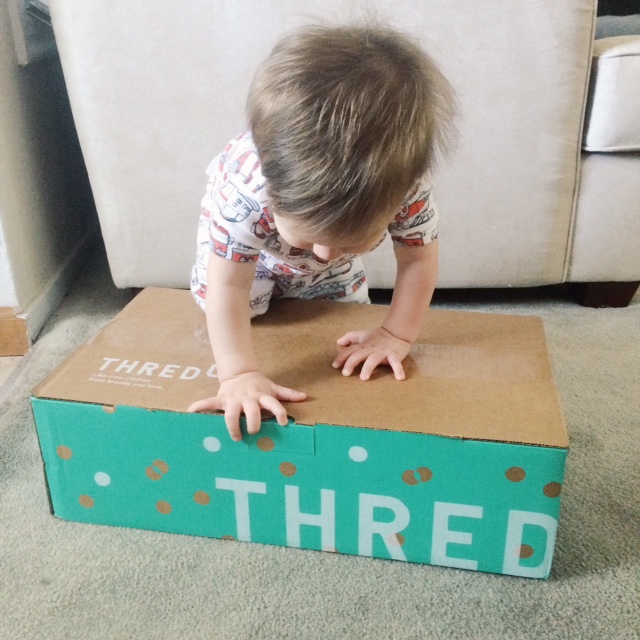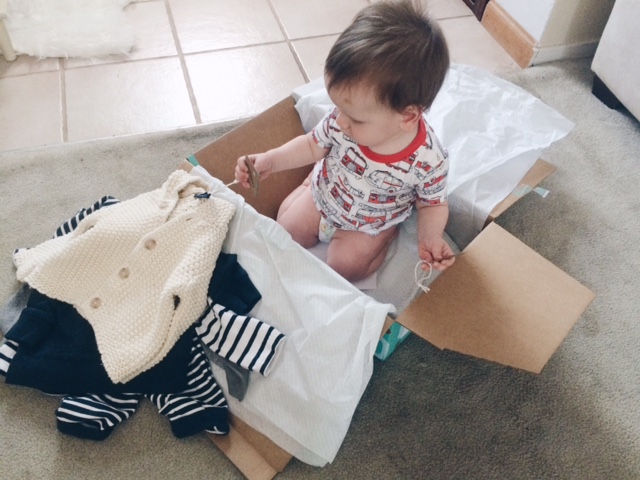 Happy mail day for Sam, with a huge order of thredUP goodies. And of course, he's more interested in the box itself than anything inside. ;)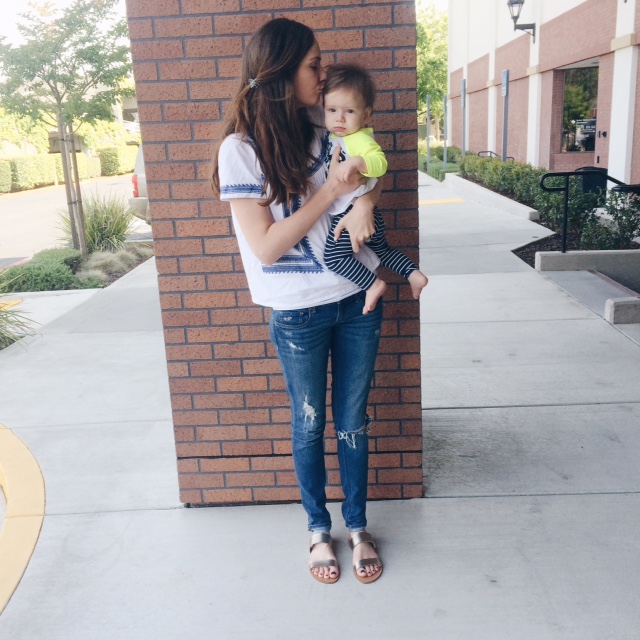 top: forever 21 (similar) // jeans: hollister // sandals: forever 21
Look at that expression. It's like he KNEW he was getting shots at his one year well baby check up. :(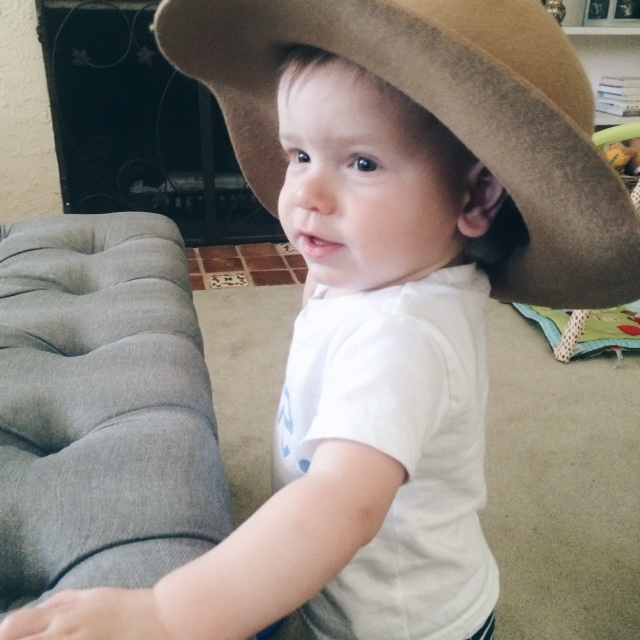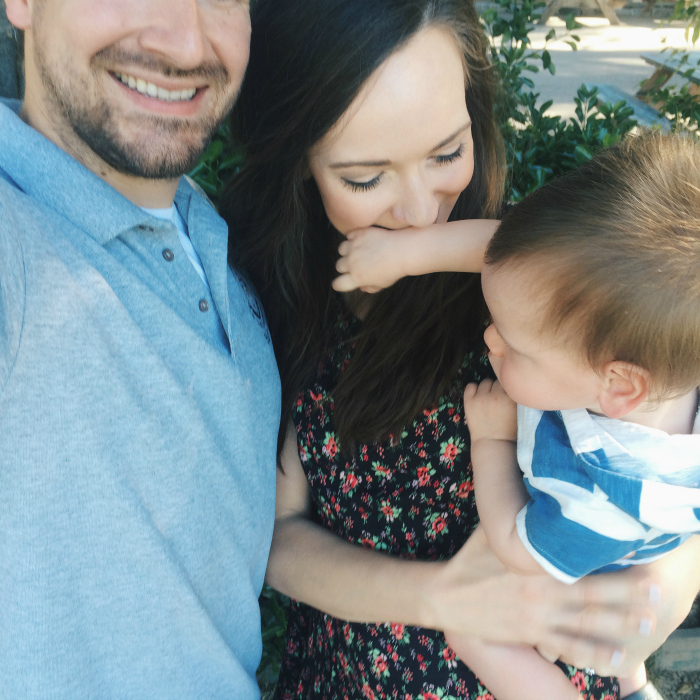 And I'll end this post with a HAPPY WEEKEND, and a failed family selfie. Hey, we tried. #keepinitreal
xo