This post sponsored by Madame Alexander. All opinions are my own.
One thing that we've been very mindful of is warming the kids up to the idea of a newborn in our house. It's going to be an adjustment for us all, no doubt, but whatever we can do beforehand to prepare them and try to get them excited and as ready as possible for the new baby is what we've been doing! Enter: their new darling baby dolls from Madame Alexander. We got the twins, so both Sam and Sophie could have their own doll to take care of (and not fight over!) and we've been teaching them words like "gentle" and "soft" and showing them how to hold the baby, let the baby sleep, and just generally be around the baby. They've also been great about not poking the eyes (a big problem at first, clearly haha!) and helping feed the "baby" a bottle and give him a pacifier.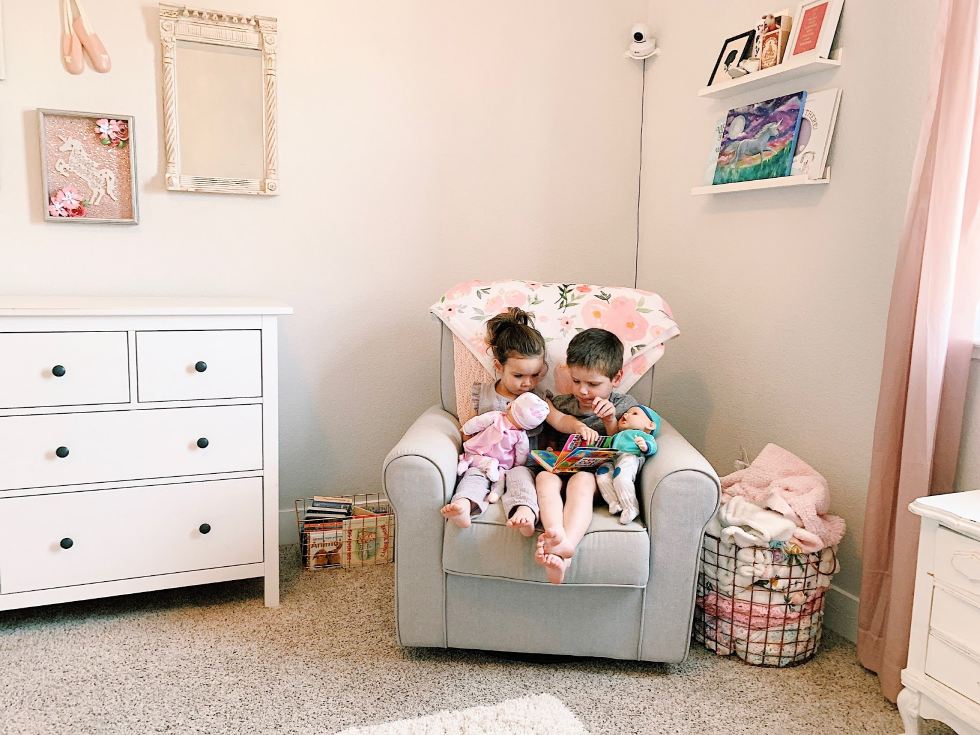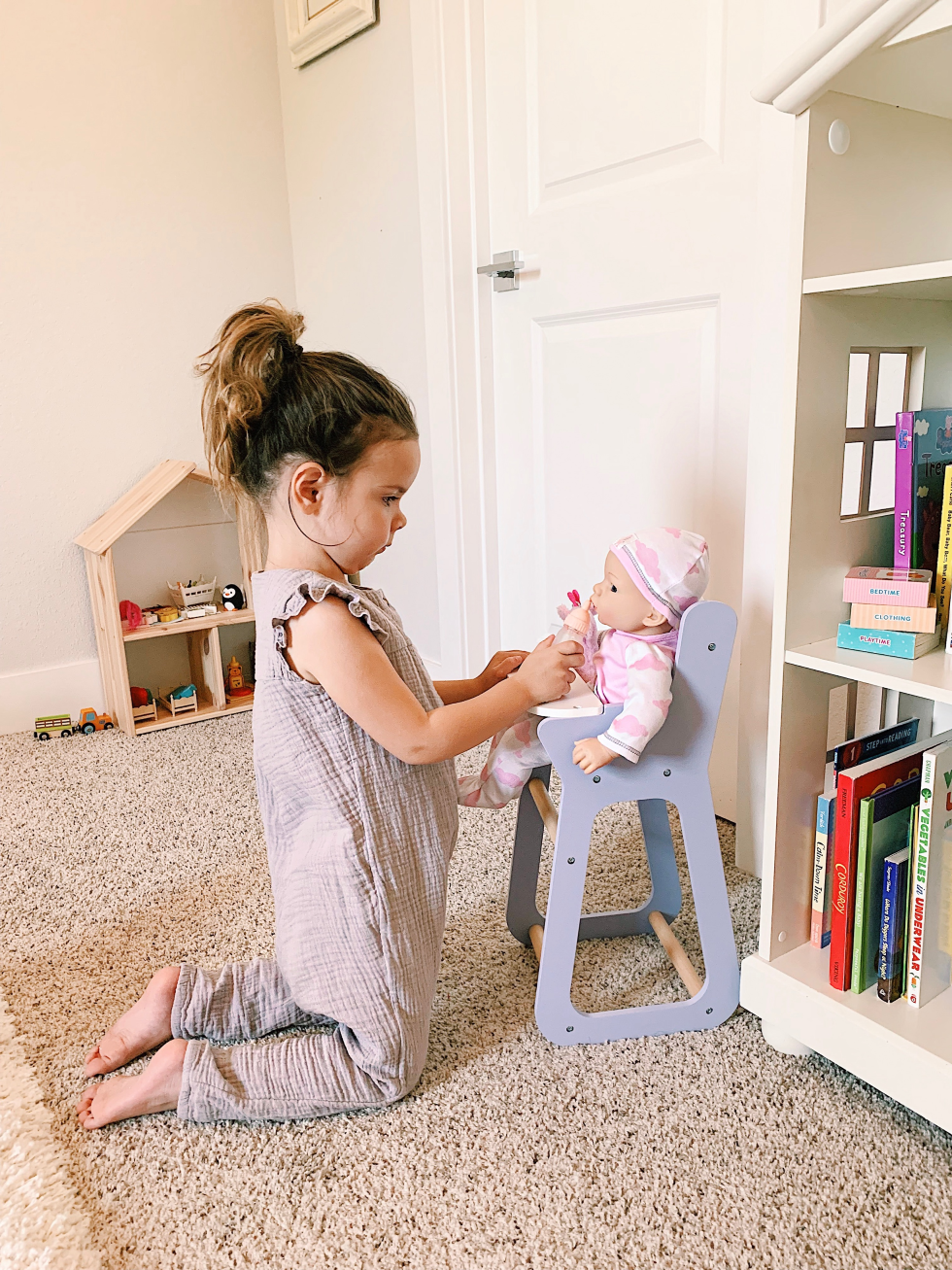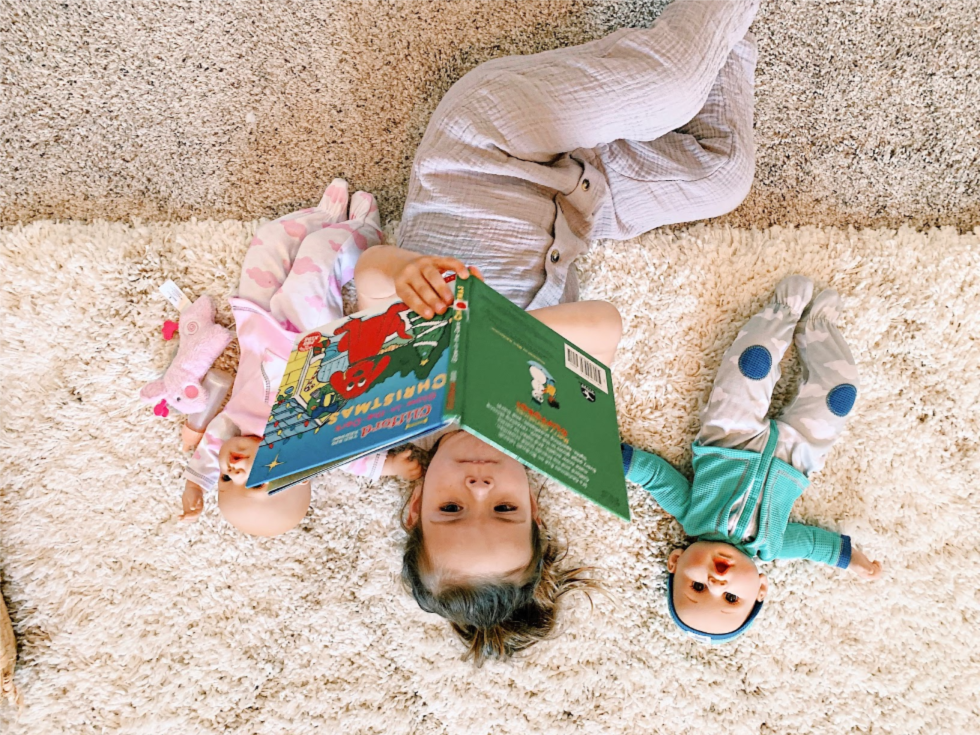 I am in awe that any day now, really, another little babe will be joining this family! A third baby to love on, to take care of, to add to our tribe! It's incredible, and I'm so grateful that I get to do this all over again with another little life! He is so loved already, there is no doubt.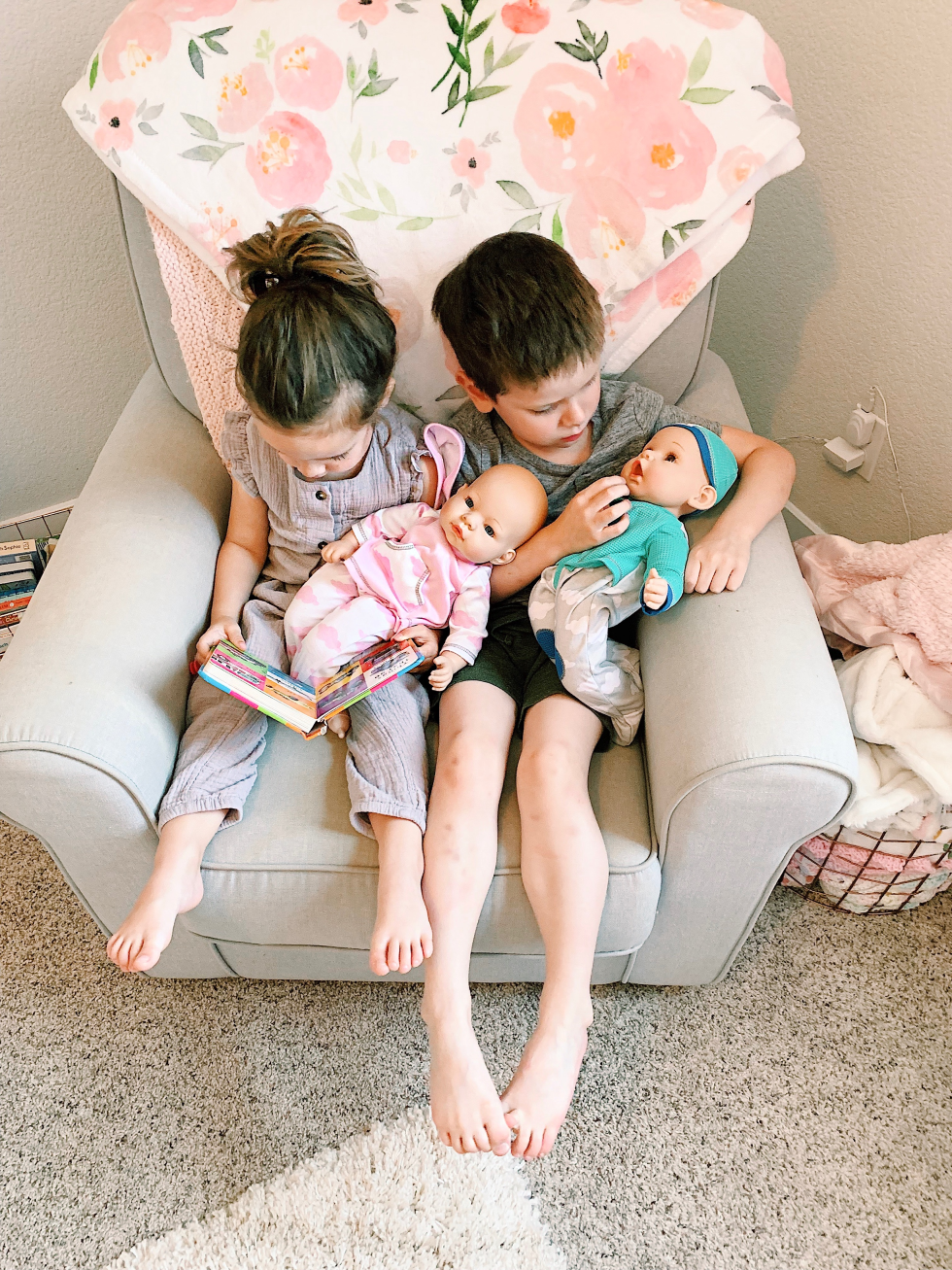 Seeing these photos of my babies with a baby makes me even more excited for them to meet their baby brother- so soon! And to hold him and get to kiss his little cheeks and bond. There's nothing like that sibling bond, and watching it from a parent's perspective is the sweetest thing in this world. And yes, my hormones are insane and I am extra emotional at the moment. ;) But these are all of my feelings- I'm a rollercoaster of being so excited for them to meet and slightly terrified at the same time! Thankfully, this practice they're getting will hopefully help make it a tiny bit more of a seamless transition! Pray for us, we need those prayers and good thoughts!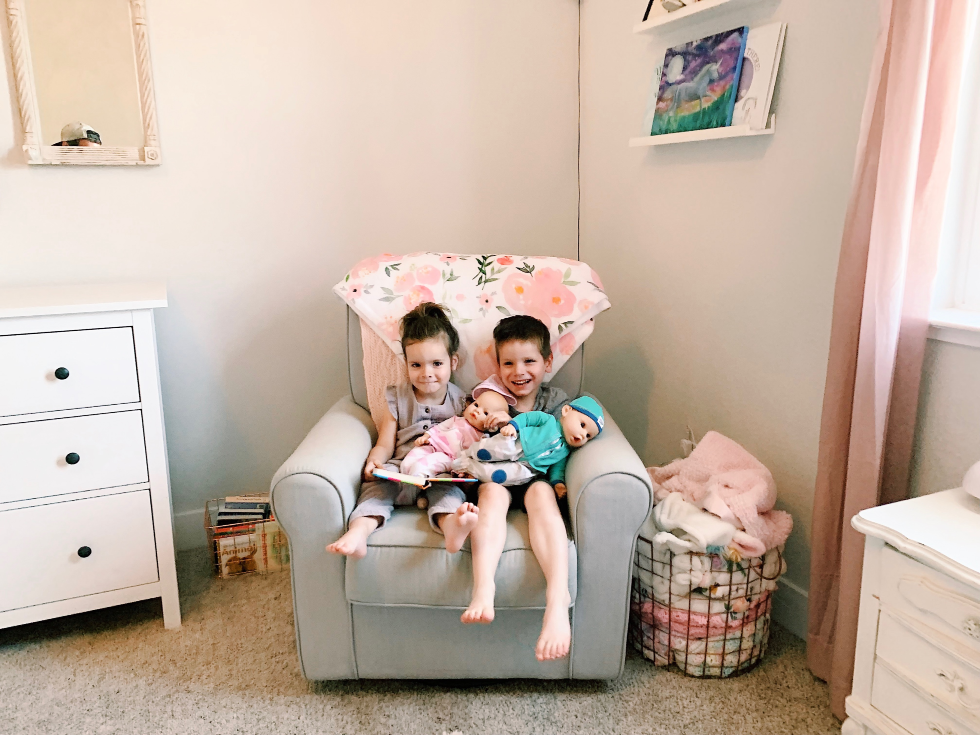 It has been the sweetest thing seeing them bond with even these little baby dolls, I really can't wait until the real thing!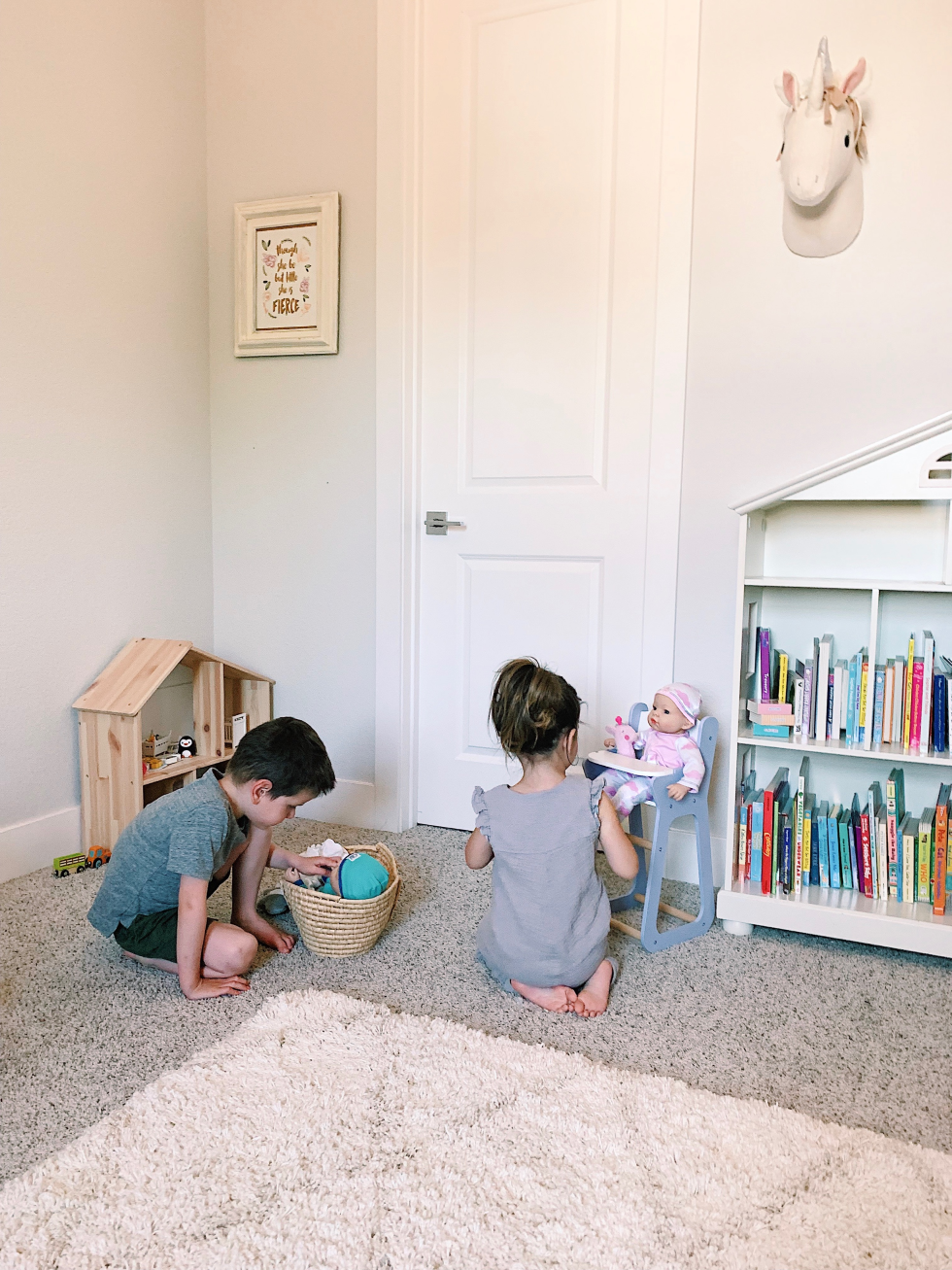 Any tips you have for getting your toddlers/kids ready for a sibling? I'm all ears and taking all the advice I can!
xo
Read More on Katie Did What