Sponsored by Zappos.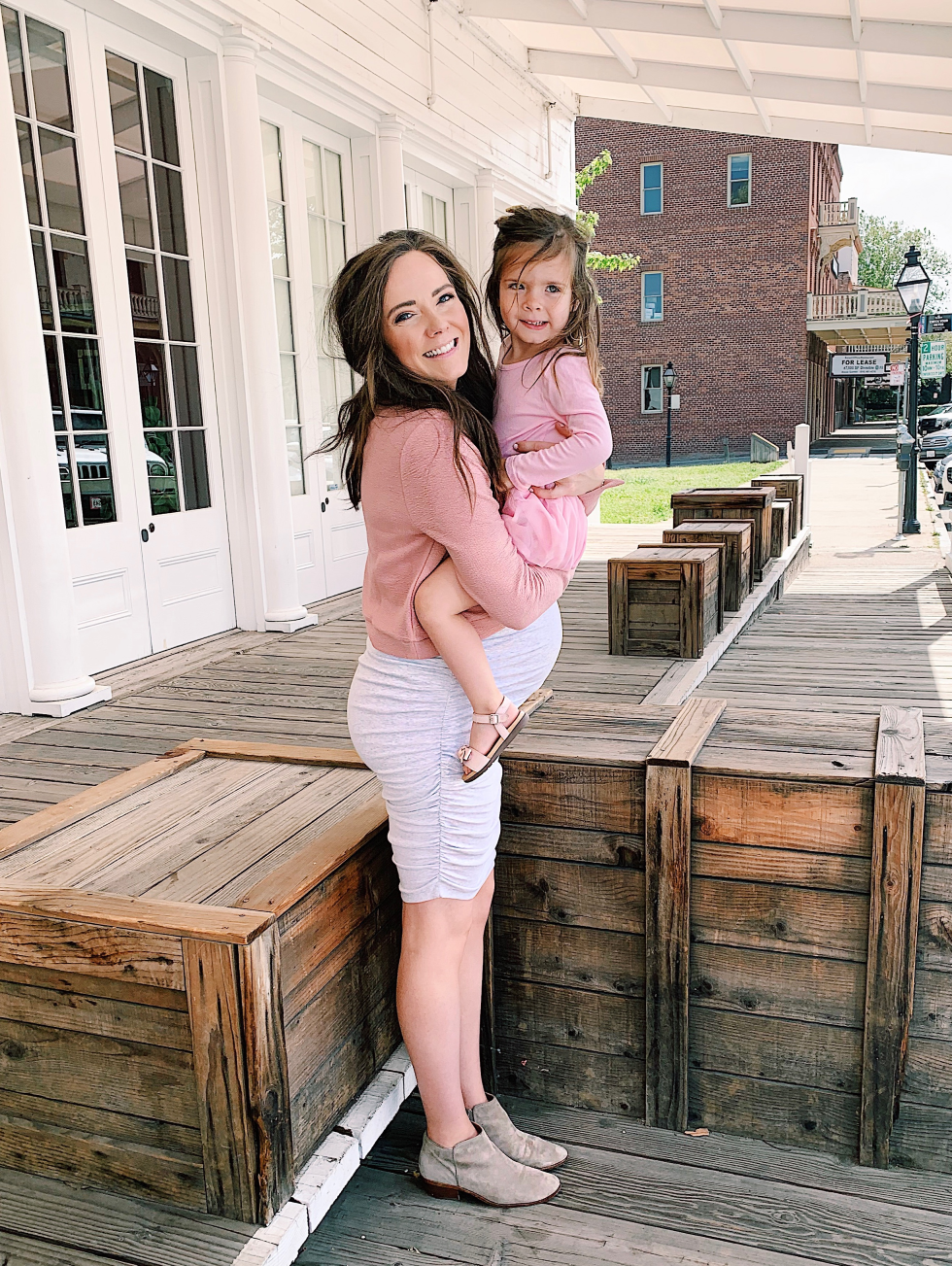 Sophie's Sandals
This girl completely has my heart. She is spunky, fun, sassy, sweet, stubborn (soooo stubborn!), hilarious and she just makes every day brighter! Sure, she's three, so she's also extremely opinionated and moody and difficult at times, but if I remind myself that these are strengths as well (because they really are!) it makes it easier to cope. ;) I'm in disbelief that any day now she won't be the baby anymore, and will be a big sister! It's hard for me to fathom, really.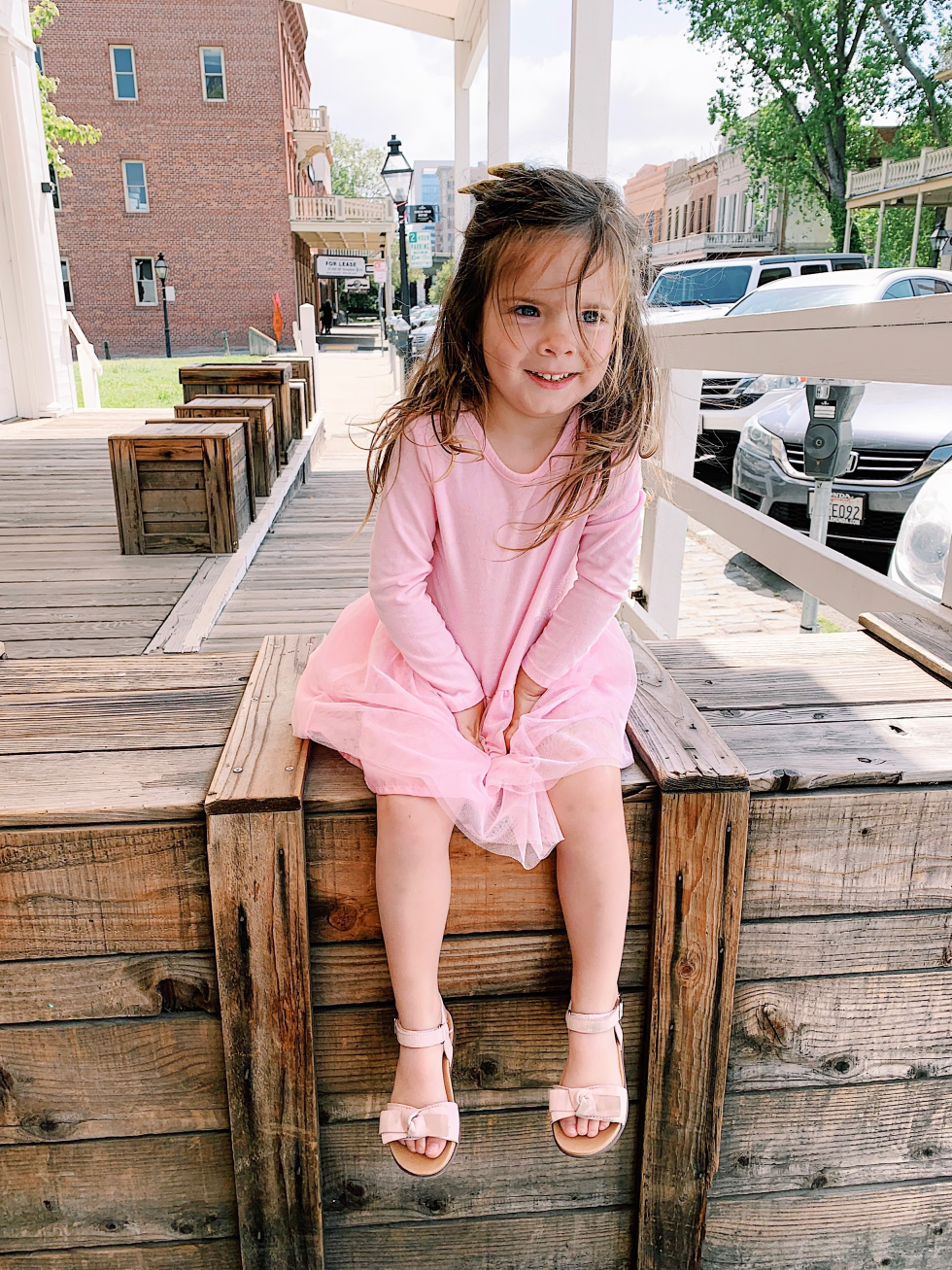 I just want her to know how loved she is and how important she is, and I pray that I can always make this known, even in the long and taxing newborn days to come. So the other day, we went on an adventure, just Sophie, her daddy and me, and it was so sweet. We did her favorite things: saw the trains, walked around Old Sac, stopped by the candy store and got lunch together. She was in absolute heaven, and to be honest, so was I. A day that was just for her was something that I really wanted to make sure to do before Baby comes, and it was the sweetest, most fun day that filled us all up!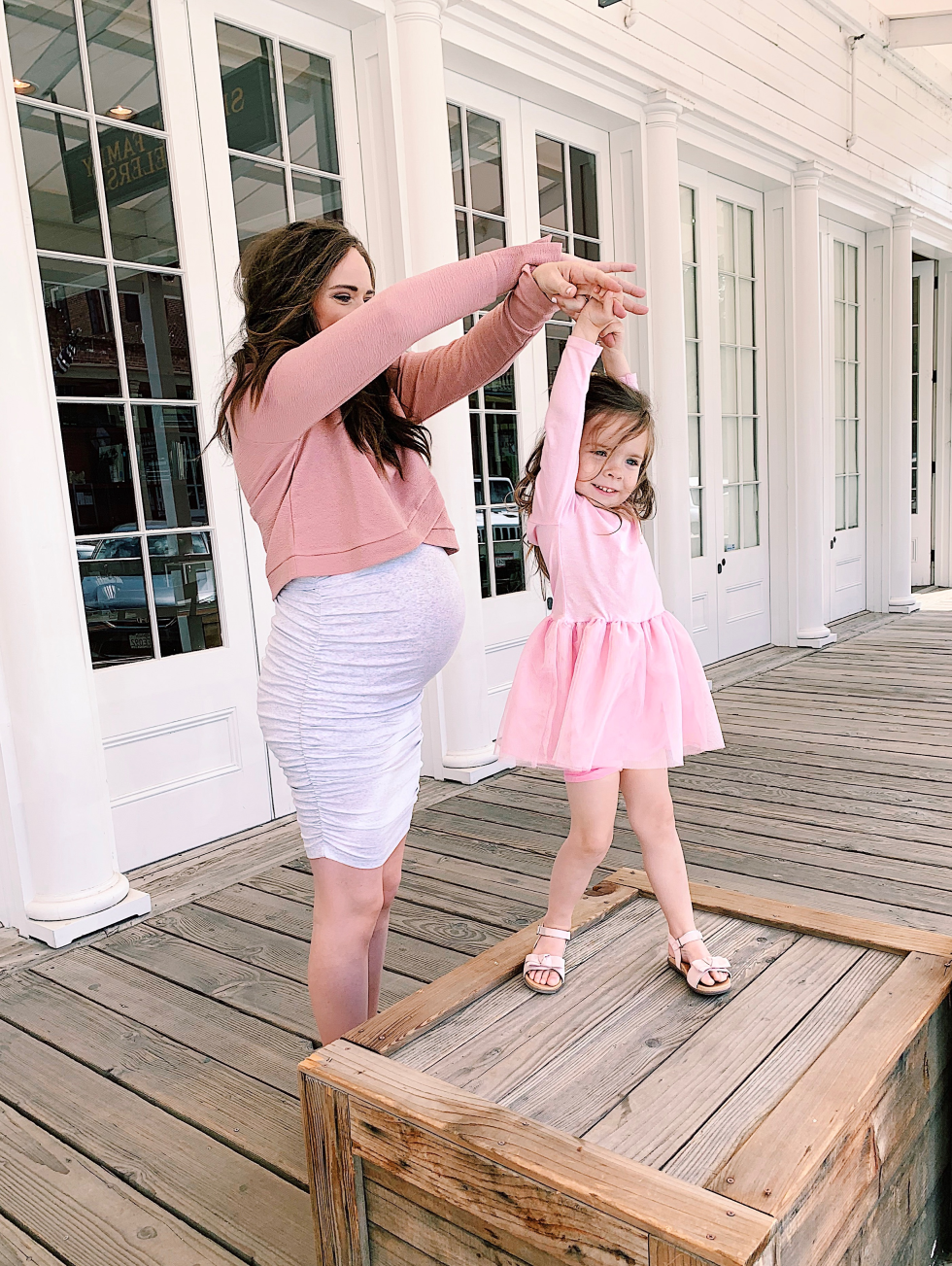 Look at that smile! I can't even handle it.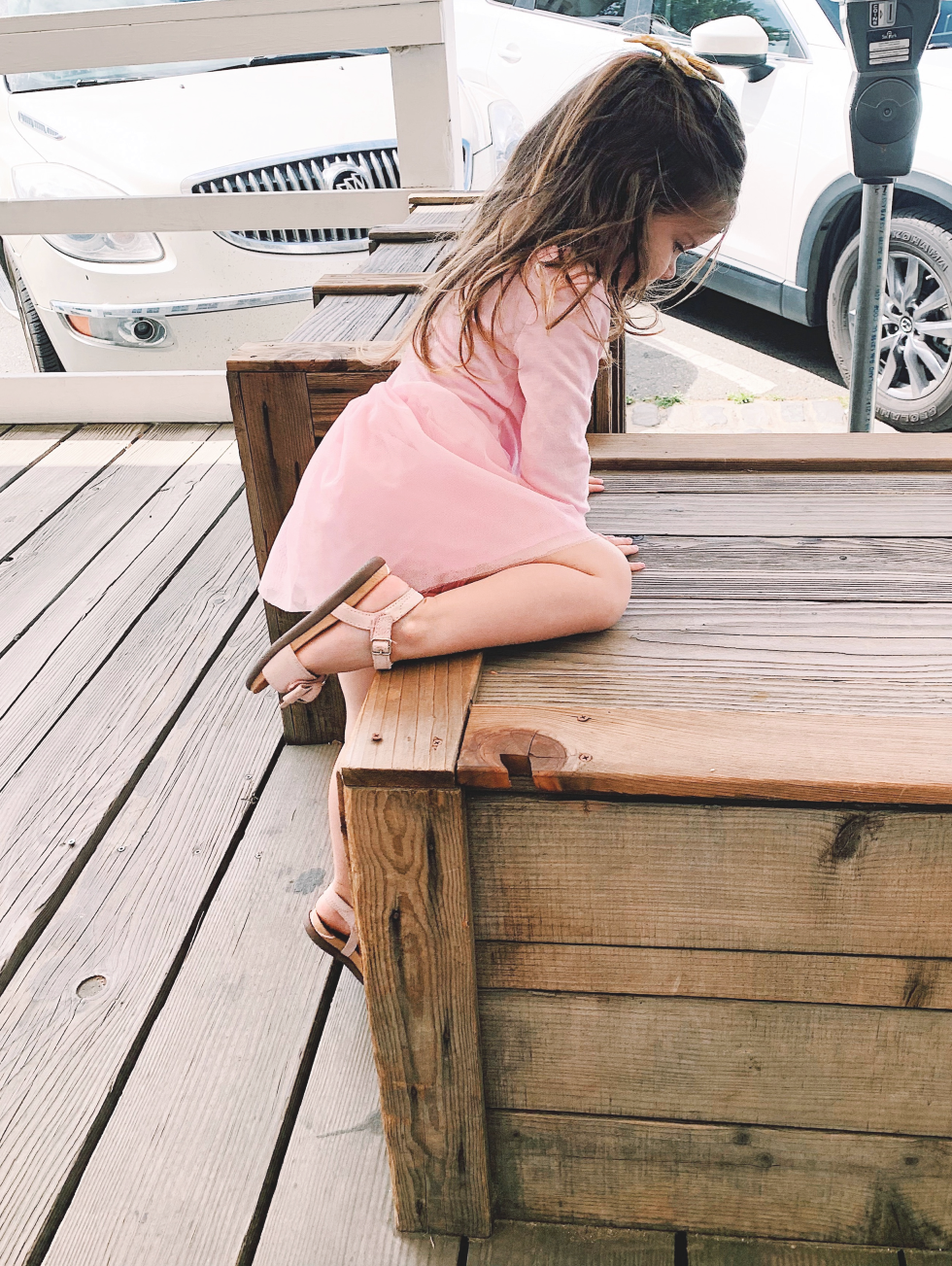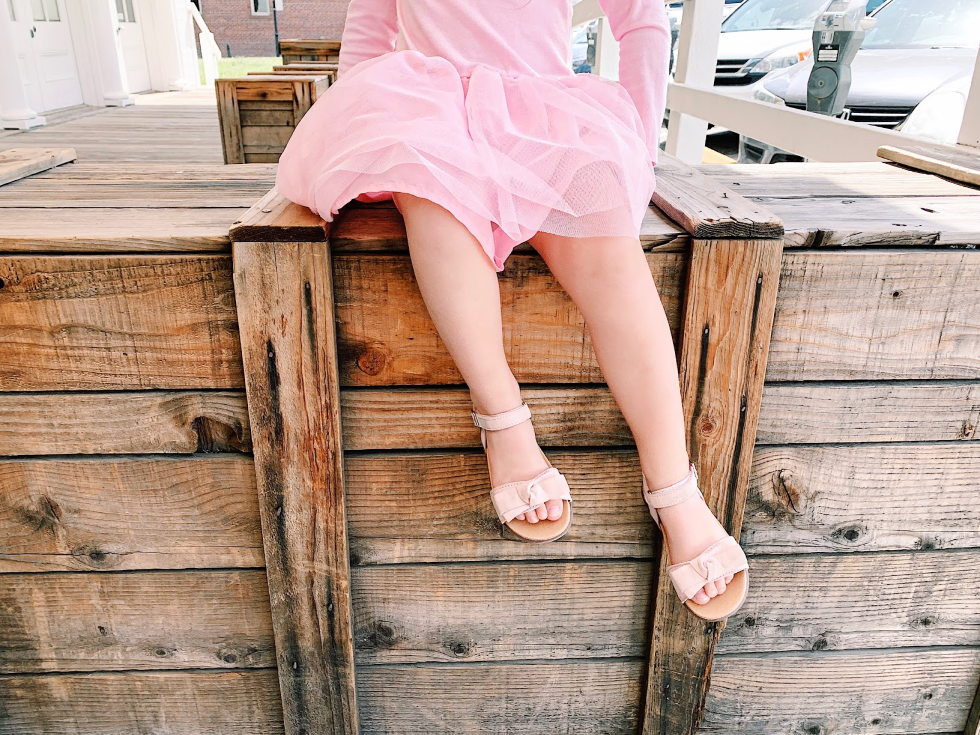 She wore her new darling little pink Stride Rite sandals from Zappos. They are SO comfortable (made with memory foam!) and amazing quality. I wish they came in my size! ;) And she loves them because they're pink, duh. They are made for on-the-move toddlers and provide a sturdy structure and sensory sole. I think this is why she loves them so much- they really are so comfortable! Check them out here, and be sure to sign up for Zappos Rewards to take advantage of their fantastic free expedited shipping and free returns! Zappos and Stride Rite are hosting an event to celebrate their 100th anniversary on 5/18 and 5/19 at the Oxnard Strawberry Festival in California, too! So fun!
And you know, Sophie is going to be the BEST big sister. She's going to be such a big helper with the baby, and she's so sweet and gentle, I know everything will be just fine.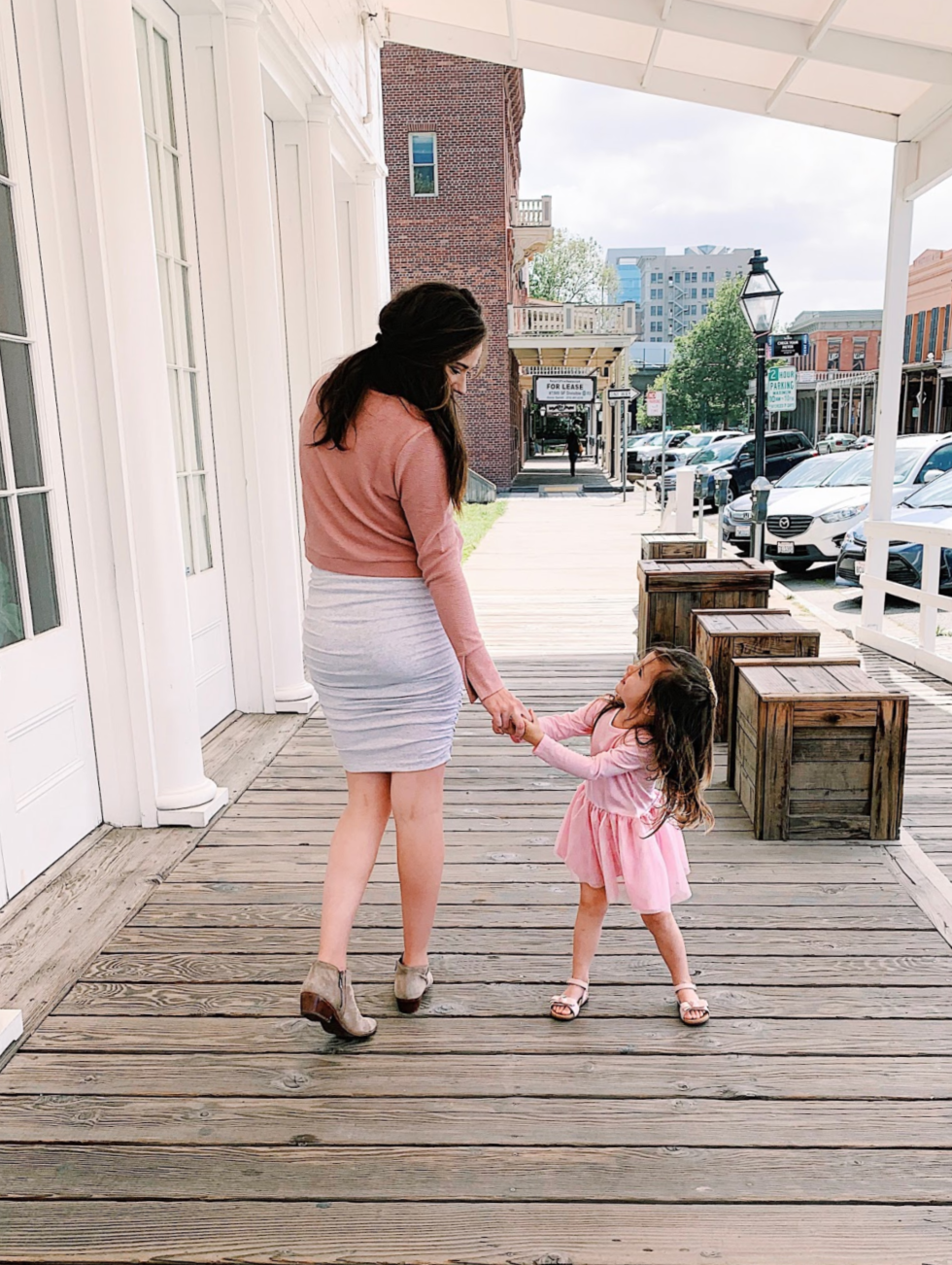 I'm just feeling all of the feels over here. But really, I can't wait.
xo