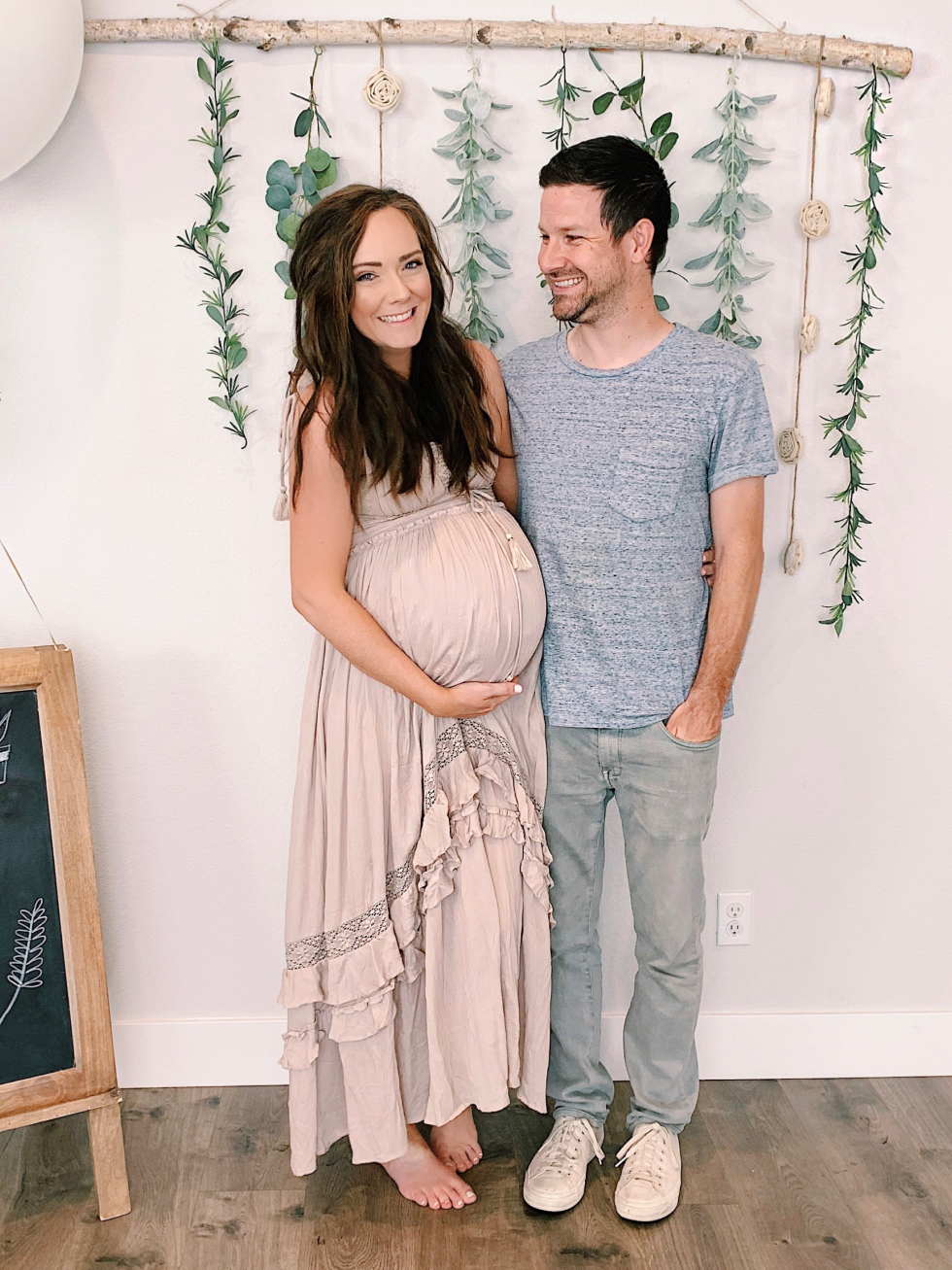 || MY DRESS ||
(my color keeps selling out, but I found it in a few other gorgeous colors! I'm in a small)
GARLAND DIY TUTORIAL HERE
Okay, this was NOT something I thought was happening for this baby. I just figured, third baby, nobody throws a shower… And honestly that thought made me kinda sad. I believe wholeheartedly that ALL babies should be celebrated! And I also have this life motto where any occasion is a good reason for a party. ;)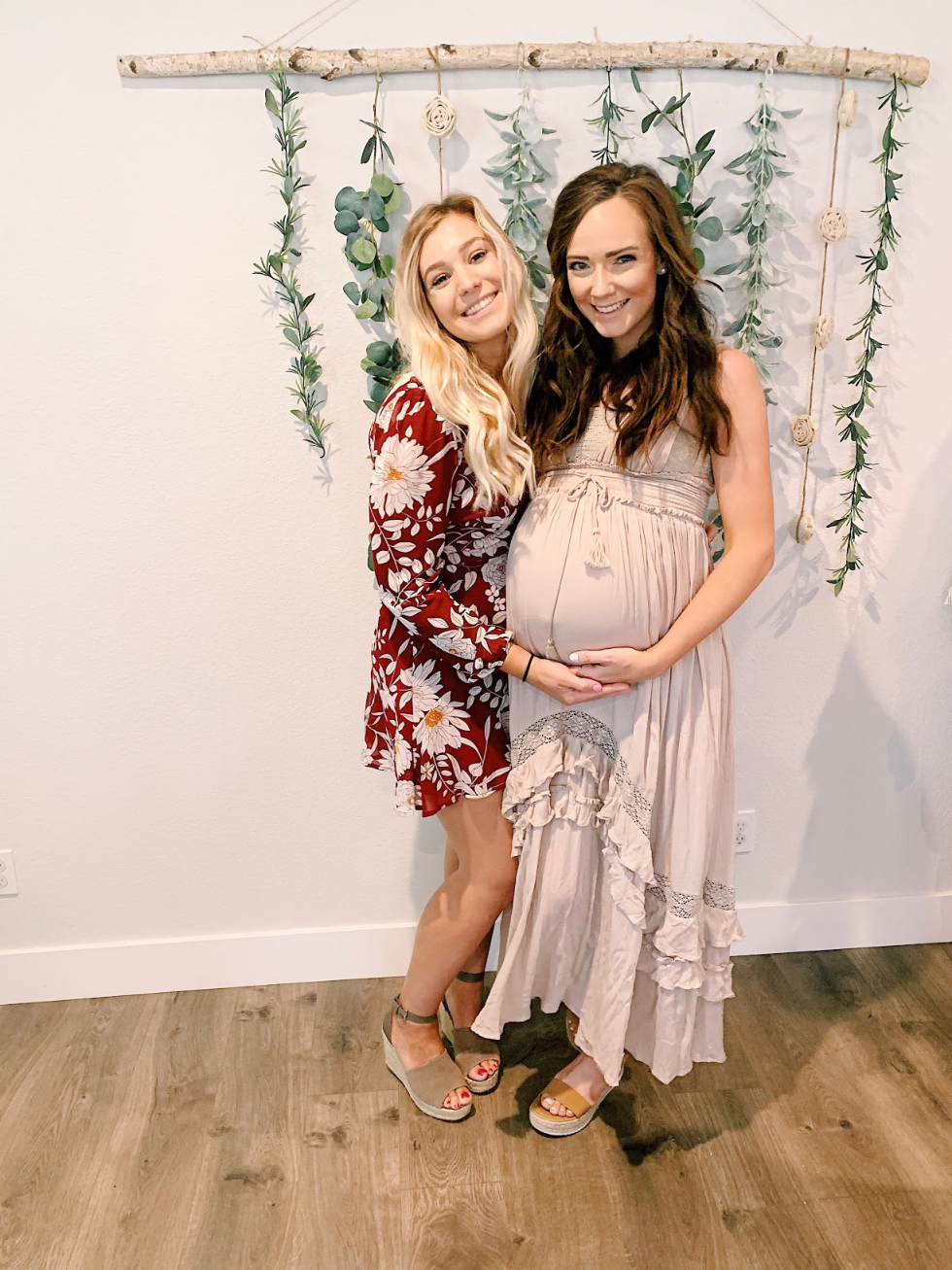 THANKFULLY, I have some really amazing friends who felt the exact same way, and my dear friend Susana totally surprised me and said she was throwing me a baby shower! I was ELATED! And I'm still super emotional about it and overwhelmed with love and gratitude. I have some really amazing people in my life, and this day was nothing short of magical. It was full of love and I couldn't stop smiling the entire time! This was literally my dream shower- the most perfect! It was cutting it pretty close to my due date (I was 37 1/2 weeks at my shower and I actually had Oliver just TWO days after the shower!), but that's just how the timing worked, and we kept joking that I just needed to make it through that day! Little did we know how close I was!
The decor of the shower was perfect. From the entry- the beautiful chalkboard sign and perfect huge white balloon. LOVE the look!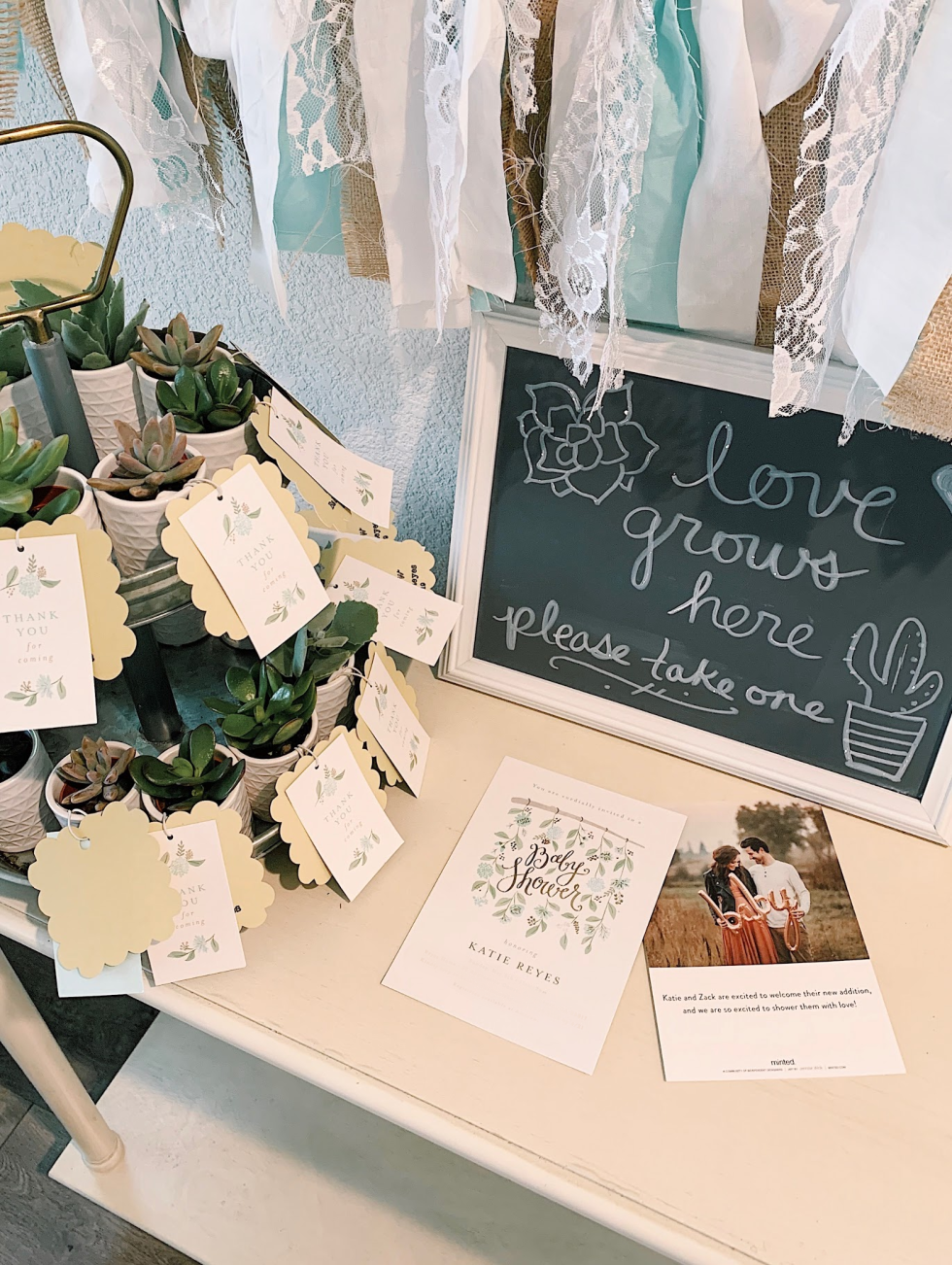 Favor Tags | PARTY INVITES | Framed Chalkboard | RIBBON FOR GARLAND: Blue, Burlap, Lace, White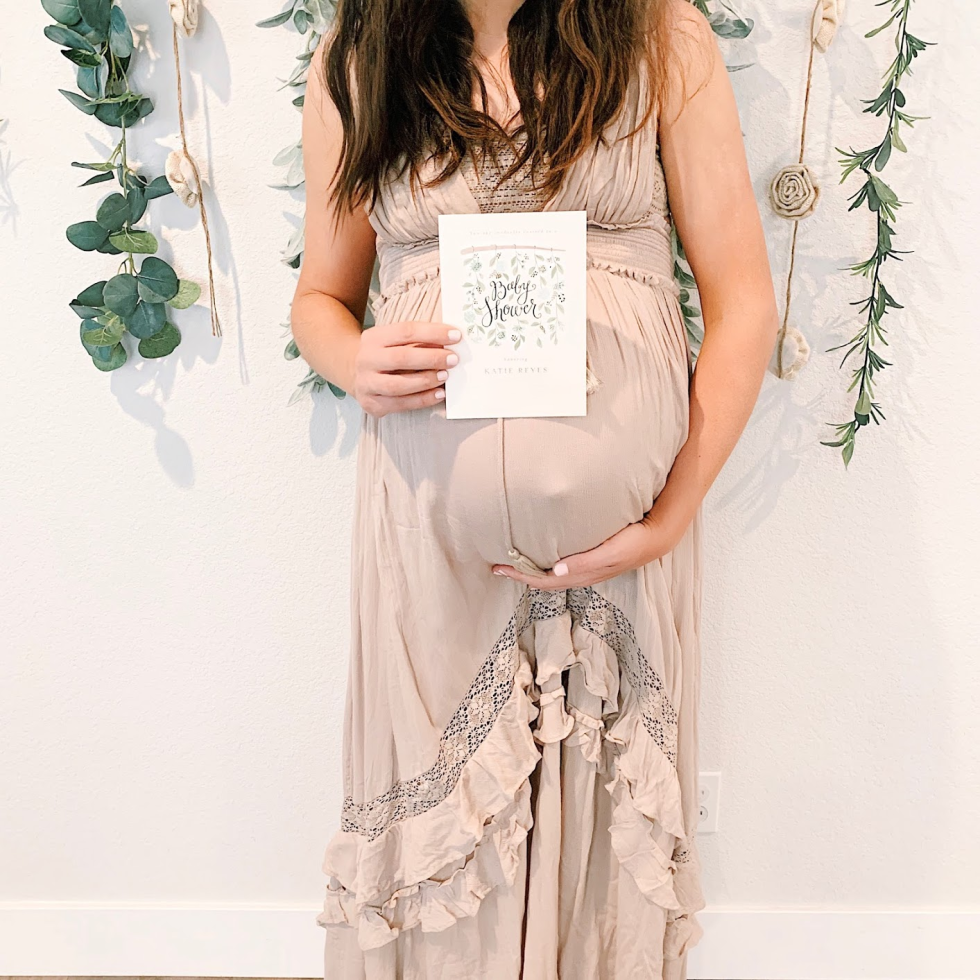 PARTY INVITES
The absolutely gorgeous invitations (along with matching party favor tags, stamps and thank you cards) were all provided by Minted– my favorite stationary place! They turned out so beautiful, and are such great quality! I highly recommend for your next event!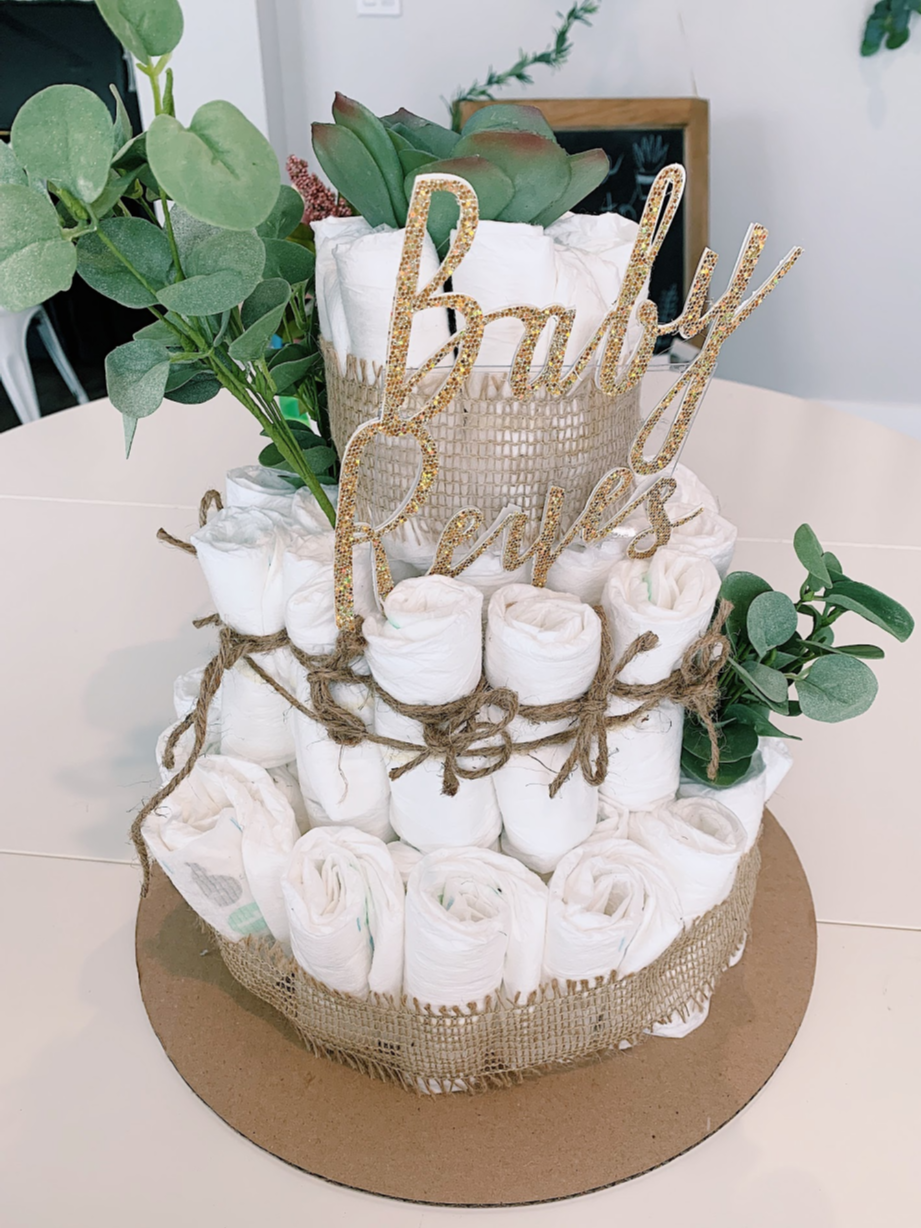 Diaper cake sign made with Cricut machine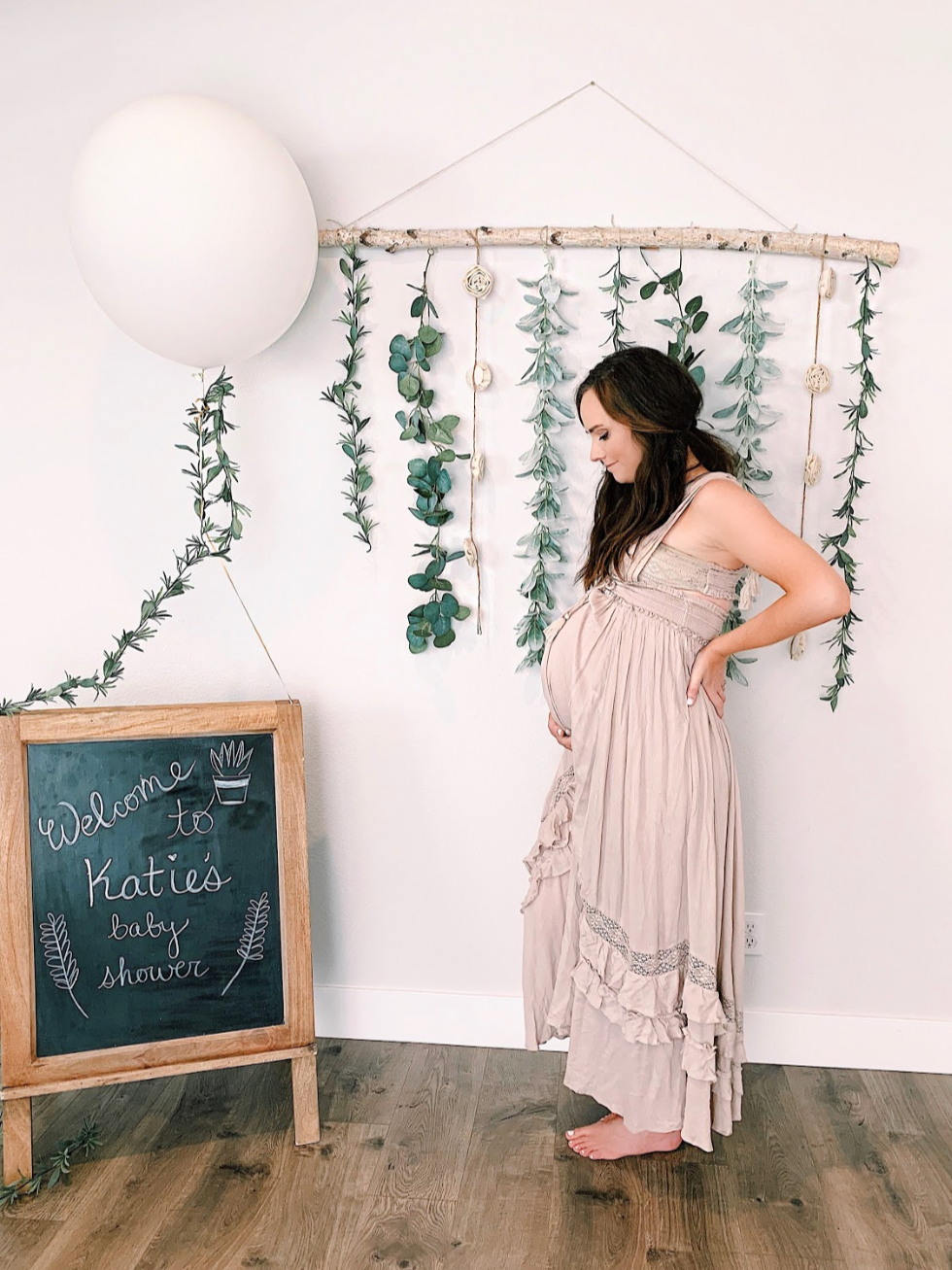 CAN YOU BELIEVE that Zack (my amazing hubby) made this gorgeous wall hanging?!?! Like, what??? Susana sent him a photo, and he headed to Hobby Lobby all on his own and picked up everything he needed (fake greenery and burlap flowers, twine and the stick) and made it all himself! Anybody think he should open his own Etsy? ;)
MATERIALS:
BIRCH BRANCH (HERE)
FAUX FOLIAGE GARLAND (HERE, HERE AND HERE)
FAUX FLOWERS (HERE, HERE and HERE)
TWINE
For the full tutorial on making this, see THIS POST.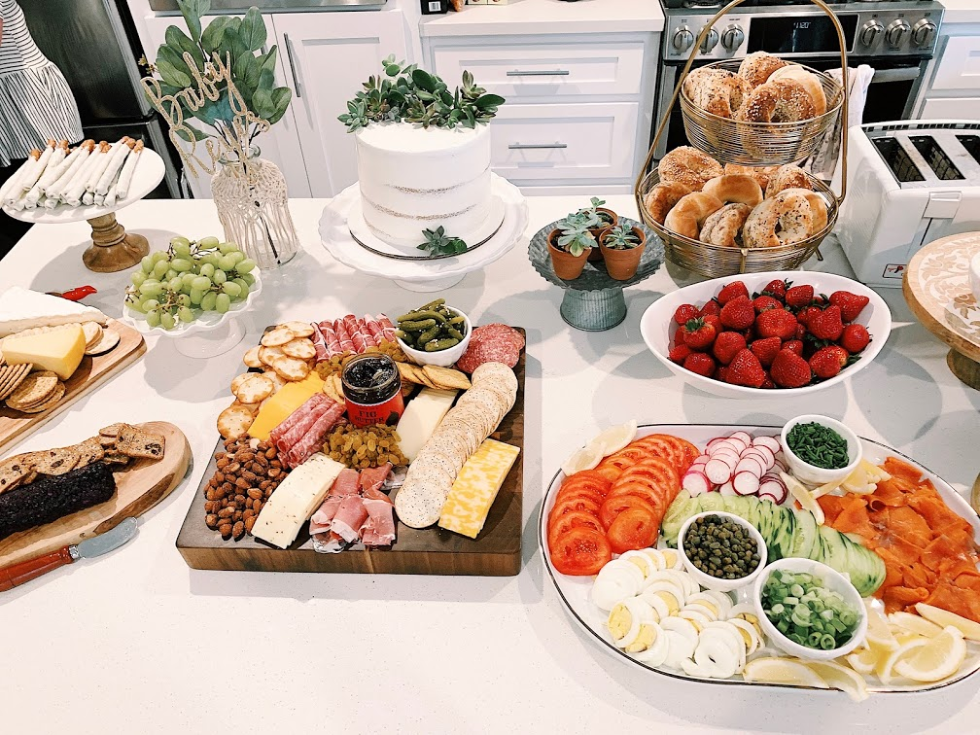 Words of wisdom written on diapers- love this idea!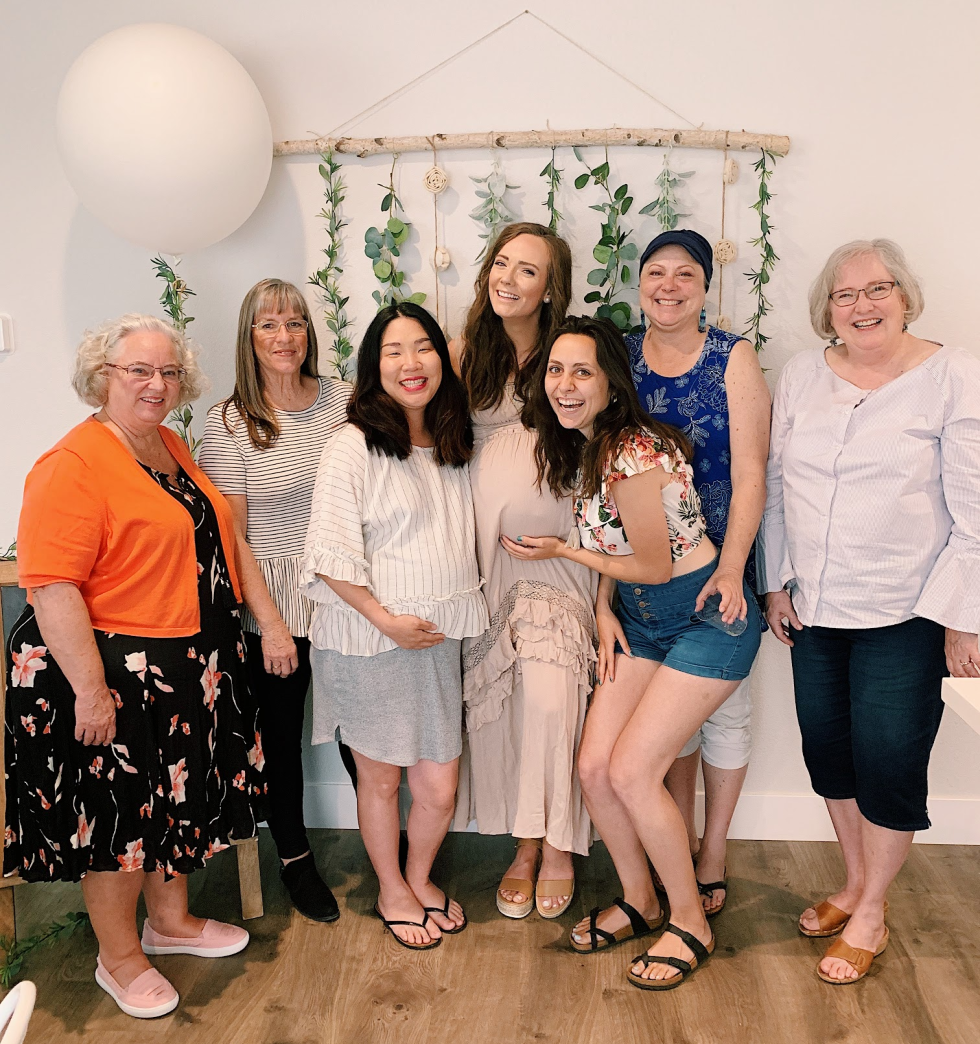 Family!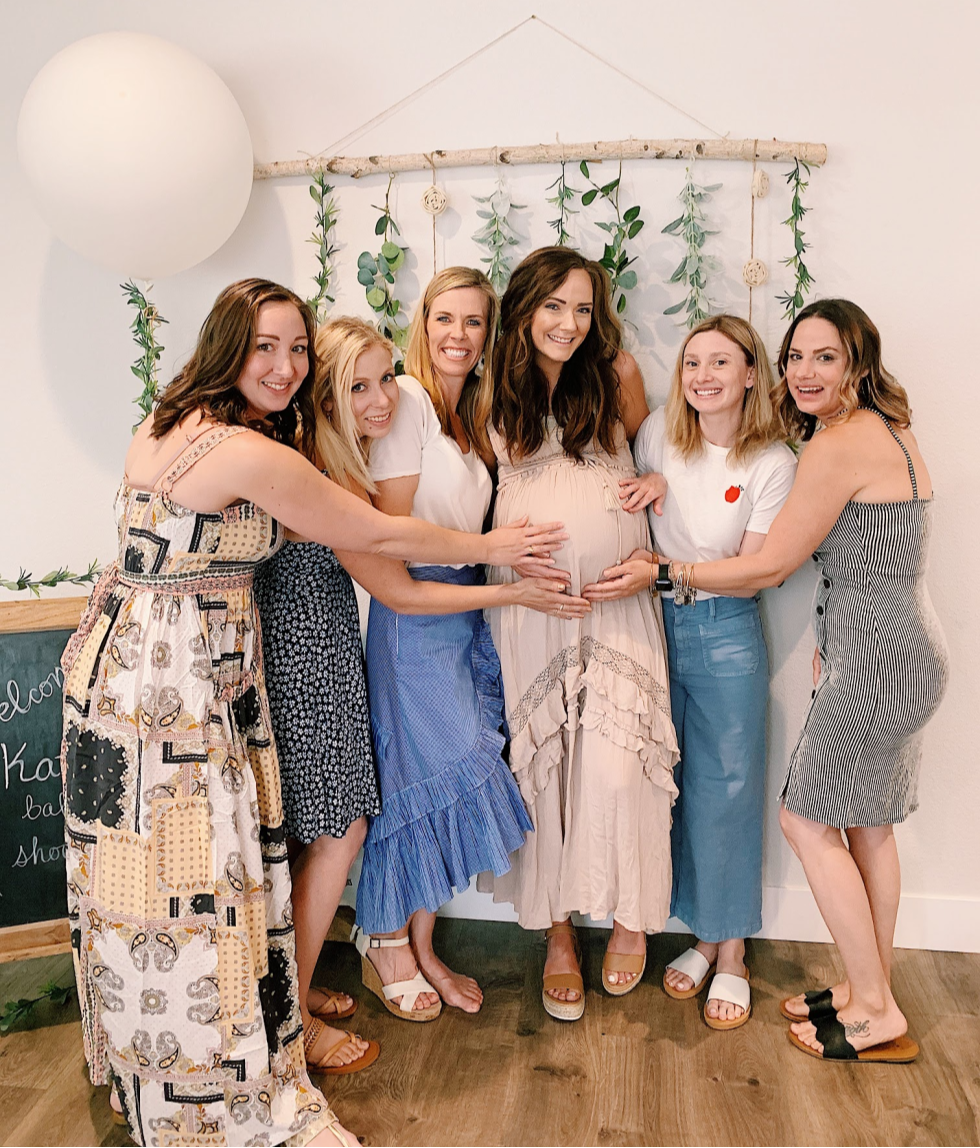 Some of my fave mamas in my Stroller Strides fam!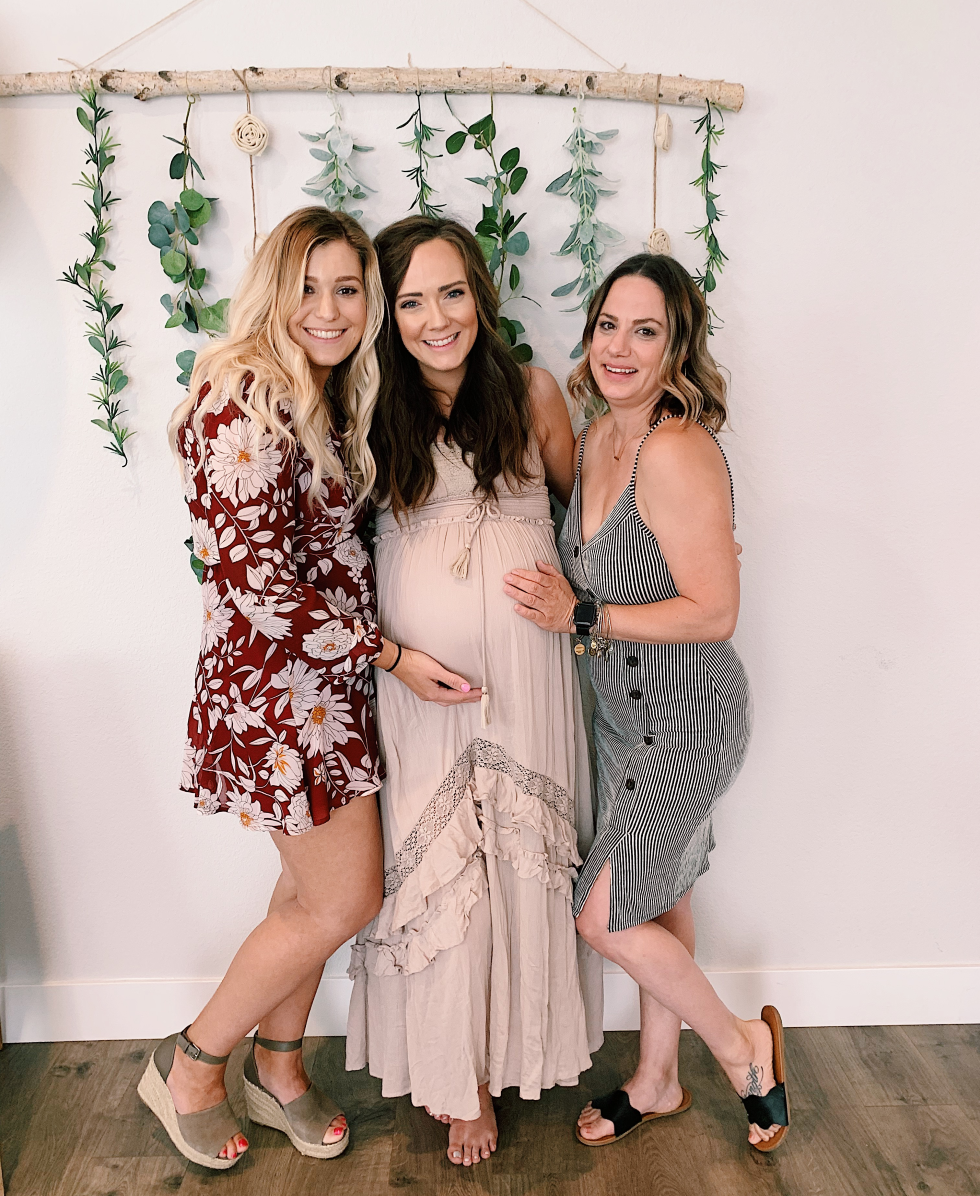 The Dream Team, who put this whole thing together! Love these two!
Some of the most important and loved women in my life, all under one roof, there for me and my baby! I could cry, it was just perfect. Feeling so very loved!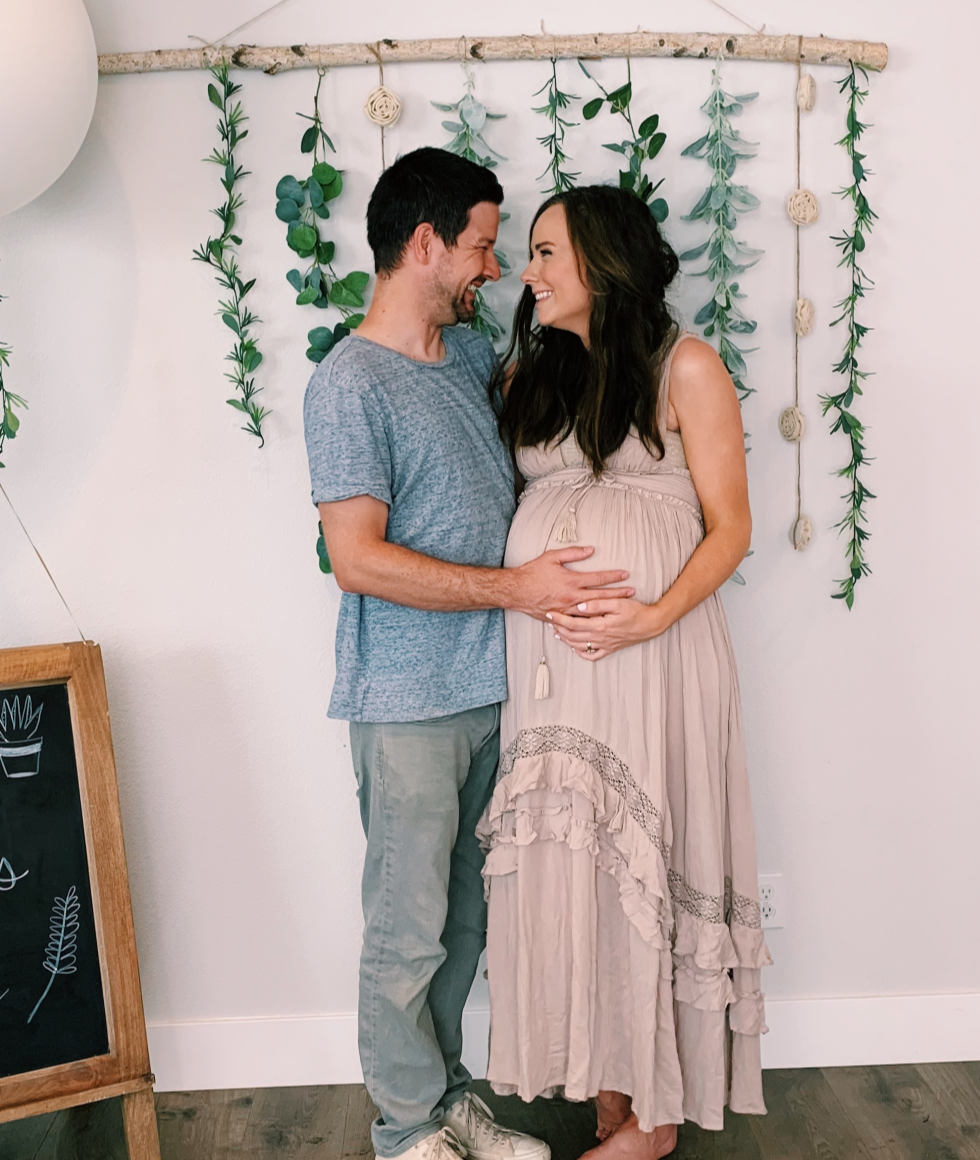 AND NOW, we wait. Whenever you're ready, little one, we're ready for you. :)
xo