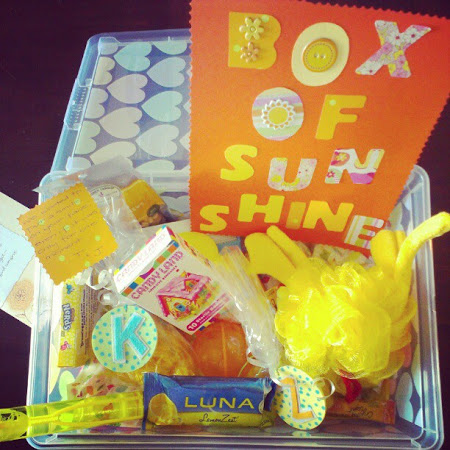 {a box of sunshine from a sweet friend}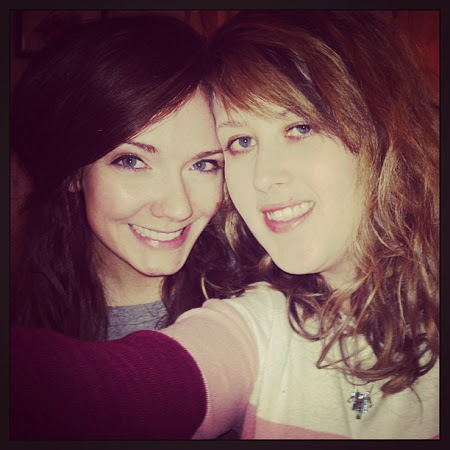 {a visit from ma petite, Katie}
First and foremost, thank you all for your continued amazingness. All of your words bring so much comfort to me right now, and I'm constantly blown away by each and every one of you. It was really hard for me to post my "little things" writing, but I'm so glad that I did. It was my raw emotion, and it was straight from my heart, and that made me so vulnerable, but it's okay to be vulnerable. I know that. I've learned so much already from this experience. I've learned about the pure generosity and love that people are capable of, and it's incredible, to say the least. I can't say things are any easier now, but I know with God by my side (and my darling husband and my family and friends) that we will all get through this together and find the strength that we need. So a huge thank you once again. And now, on to something a bit (okay, a LOT) more lighthearted…
So, the Oscars were last night. I thought I'd share some of my thoughts and the thoughts of those I watched it with today, for all of you. Because it's fun, and we need some fun in our Monday, don't we?
First off: Renee Zellweger. Um. What happened to her eyes? And… her face? I mean, that's some serious Botox-overload there, lady. Also, those false eyelashes were just not working out for her. When they're so heavy on your lids that you can't even open your eyes? Or read a nomation envelope? Yeah. Not good.
Seth MacFarlane: "And the quest to make Tommy Lee Jones laugh begins."
-shows Tommy Lee Jones laughing-
Me: …That was easy.
Me: Django… Isn't that the cartoon lizard movie with Johnny Depp…?
Christina: No, that's Rango.
Me: Ohhh… Djano, Rango, different movies- got it.
My pick for best dressed: a tie between Jennifer Aniston's gorgeous, simple red dress and Jennifer Lawrence's beautiful ball gown. LOVE them both, so much.
Liam Neeson has the best voice ever. It's like buttah and I could listen to it all day every day.
Liam Neeson: "Good evening."
Zack: Everybody had better be listening.
OMG. Les Mis. Just, yes.
Kristen Stewart forgot to put one of her heels on….? Also, the hair? Come on, girlfriend.
Skyfall from Skyfall by Skyfall. #repetitive
Oh, Tarantino. Never boring, that's for sure. Love.
Last of the Mohicans hollaaaa Daniel Day Lewis!

Me: Ben Affleck's losing it. 
Christina: He's gettin' wacky.
Christina (on Babs): Her makeup doesn't look very good.
Dad: There's only so much you can do.
Annnnd that was our Sunday Oscar night. We ate pizza and wore our pajama pants (but pretended to be wearing ball gowns and tuxes, of course) and made snarky comments during the whole thing. I love my family more than anything.
xo