Time for some Friday faaaaaves!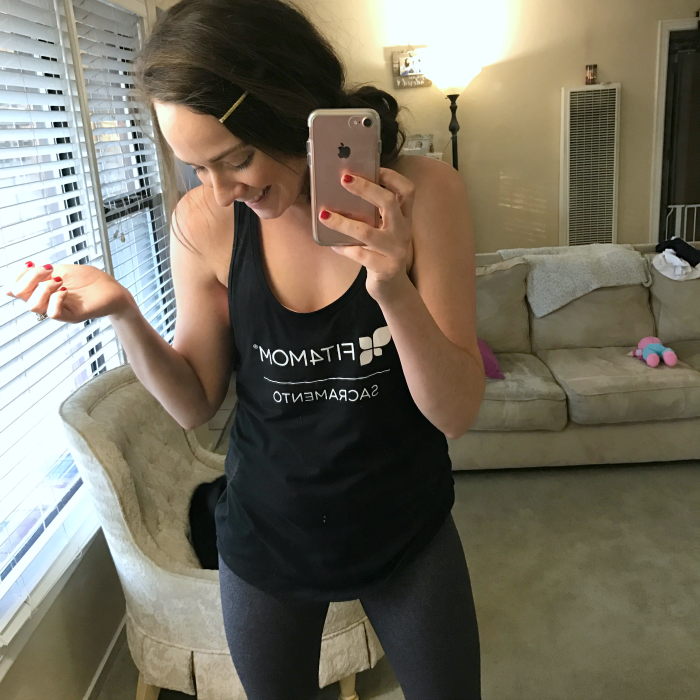 one || I know I've said it before, but I am LOVING this season's Tone It Up challenge!! It is soooo good. I've never really been able to 100% be in it, since that past while I've been either pregnant or breastfeeding, soooo… I'm kind of really excited to be ALL IN this time. I've been following the daily workout schedule on Tone It Up's site and the meal plan that's included for members, and it is SO GOOD, guys. So so good. So yayyyy for getting back in shape and fueling my body properly!!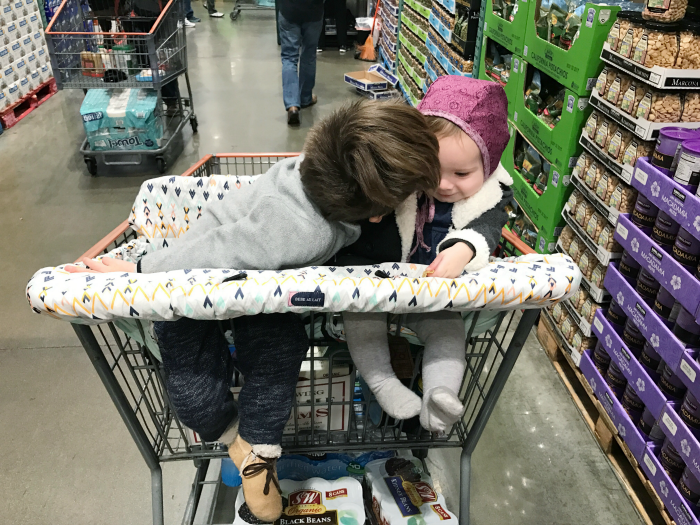 cart cover
two || MY BABIES LOVE EACH OTHER. It has taken a while to get here, my friends. Sam pretty much ignored Sophie the first half of her life. But now?! They play chase, they giggle together, they squeal when they see each other, Sam comes in with me when Sophie wakes up from her nap, eager to play with her, they steal kisses ALL THE TIME. This is what I've been waiting and longing for!!!! I'm in heaven. I pray they stay the best of friends their whole lives.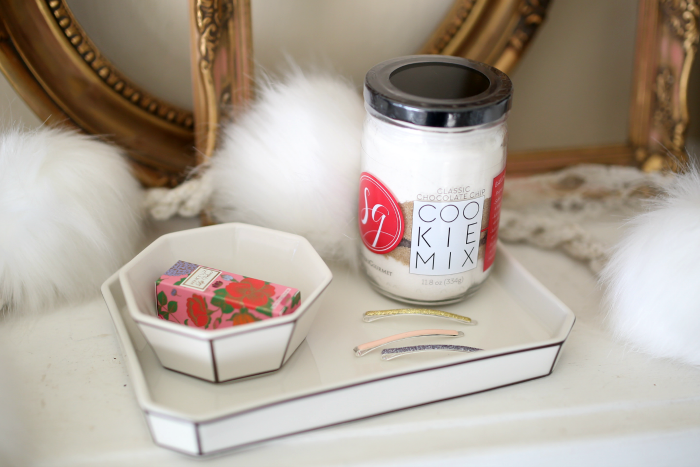 three || December's Popsugar Must Have Box was SO GOOD, guys! These are a few of my favorites from the box- the little trinket dishes are beautiful and perfect for little knick-knacks or displaying pretty jewelry or other things. The cookies in a jar?! YES PLEASE. Going to be making those once my fitness challenge is over. ;) A little "treat yo-self" never hurt nobody. And the pretty little lipstick is fun, as are the fun little barrettes! I'm totally bringing barrettes back now! Ob-sessed! You can get $5 off your first box with code SHOP5 here!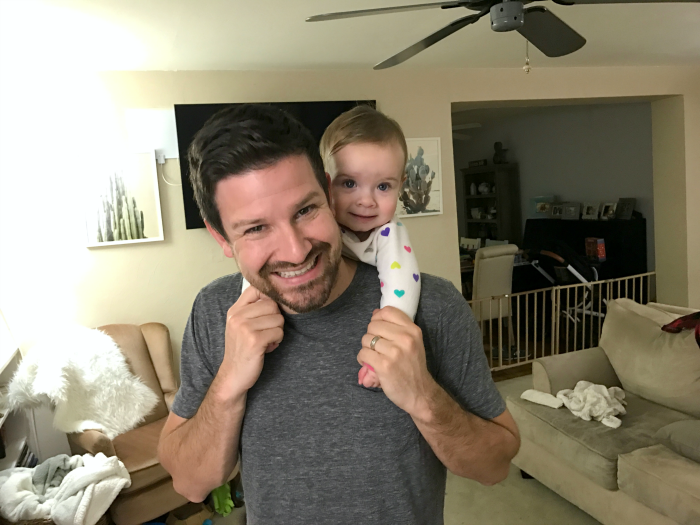 four || Best dad award. The kids both LOVE when he puts them on his back like this and then runs around the room. They just laugh with joy the entire time.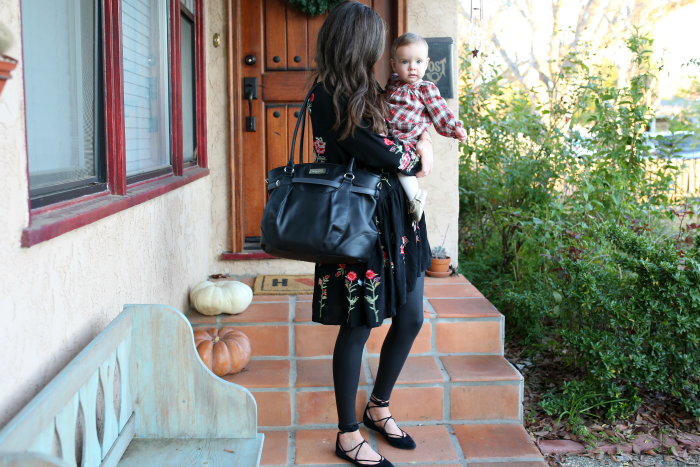 dress | leggings | shoes | bag
five || I'm hanging on to these days where I can carry my baby girl around with me everywhere. The days are fleeting, guys. At the rate she's going, she'll be RUNNING by her birthday (which is on the 14th, by the way, which, I mean, don't even get me started…). And Babymoov sent me this cute diaper bag and I LOVE IT. Black. It goes with everything. And it's nice and big and fits literally everything we need for two! YESSSS!
five || Did you see? Our first video for our new blogging series is LIVE! :) Go check it out, and subscribe to my Youtube channel if you haven't already!! So excited about this!
K have the best weekend everrrrr!
xo
Read More on Katie Did What