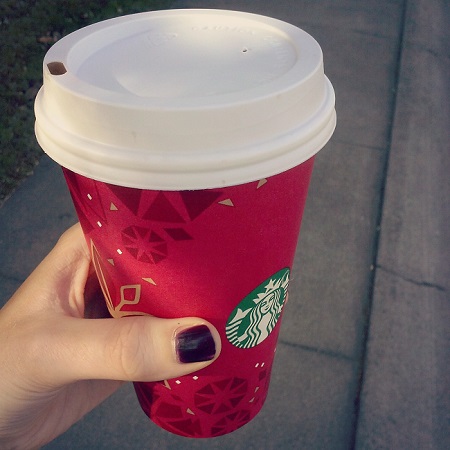 Peppermint mocha is heaven in a cup and I will absolutely be drinking at least one a week. I'll just say it's a pregnancy craving. ;)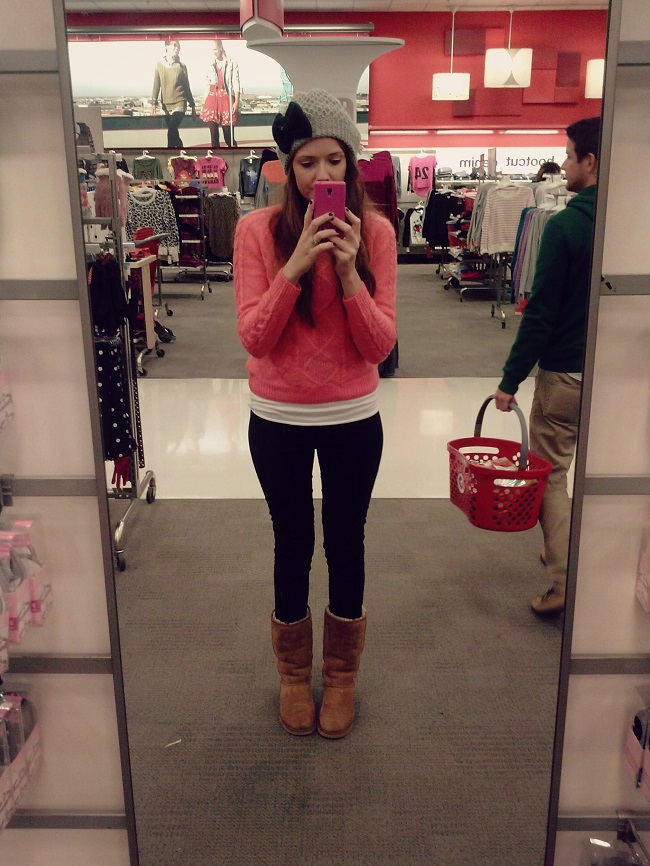 I broke out the Uggs for the first time this year! Annnnd it was like 65 degrees. I am suuuch a California girl, it's ridiculous. "Oh no, it's under 70, I'm freezing!" Yeah. That happens. Also, a little aside about Uggs. I love them. They are like walking on clouds. They are super warm. And I actually like how they look, too. I think they are cute. I know a lot of people have strong feelings one way or another about Uggs, but I ain't apologizing. ;)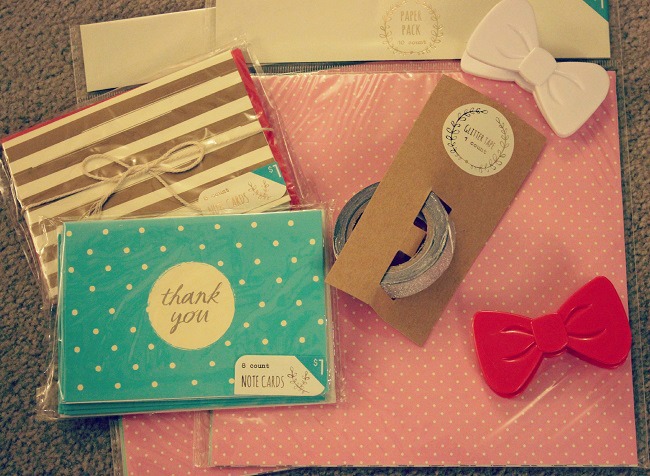 Me: "I want to go to Target." Zack: "Okay, let's go." …And the $1 section sucked me in, as it does. I mean, look what I foundddd though! Pretty scrapbook paper (baby album, anyone?!)! Cute little thank you cards with stripes and polka dots! Bow chip clips! GLITTER TAPE! It was a magical experience.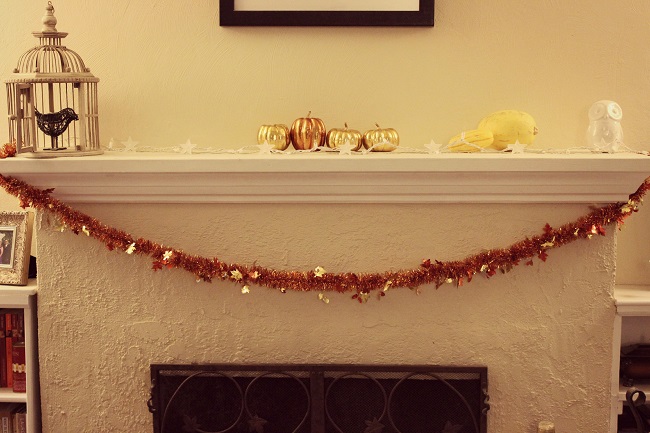 I re-decorated the mantel. I just moved the garland and took away the too-orange pumpkins, because I deemed them "too Halloween-y." That makes sense to other people besides me, right? I'm already wanting to decorate for Christmas. I find Thanksgiving décor so… boring. And blasé and I don't know. Christmas décor is just sooooo much better. And so. I may have to break my old rule of waiting until the day after Thanksgiving to start my Christmas mania. And after the year I've had, I deserve it. "Whatever makes you happy" is Zack's motto for me, and that's something I can get behind.
When do you start decorating for Christmas?
What's the last thing you bought at Target?
Favourite drink at Starbucks?
xo