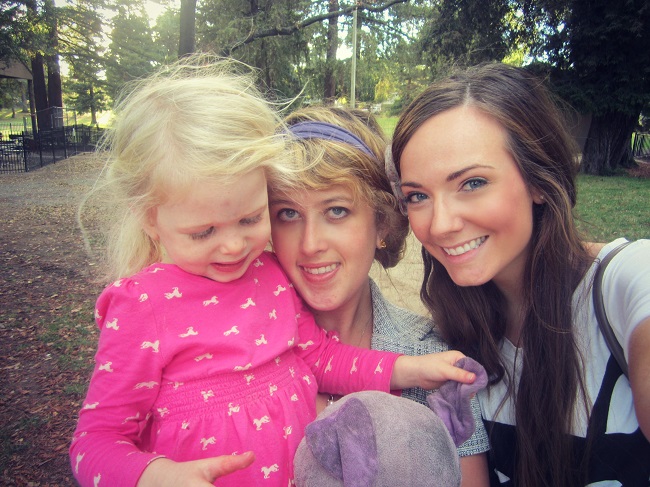 This weekend was a full one! On friday, I went on a play date to the park with my BFF and her little girl. It was so fun, we had a LOT to catch up on! That girl is one of my favorites. Well, they both are, actually.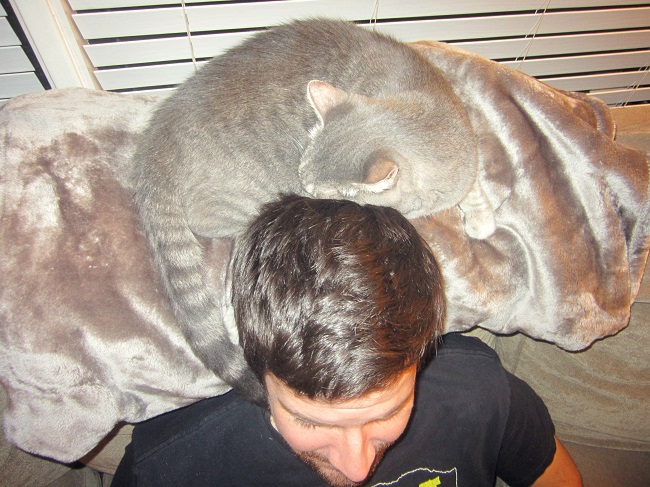 (our cat took over my favourite blanket. I think he thinks it's for him. also, he likes Zack's head a lot. Speaking of Zack's head, doesn't he have the most perfect head of hair?!)
When I got home, I walked into the most delicious smelling house EVER. Zack was cooking home-made enchiladas! I married a good one, that's for sure. After enchiladas we had a movie night and watched "A Sister's Nightmare" on Lifetime, starring Dan's dad and Serena's mom. It was like every Gossip Girl fan's dream come true. It was amazing. And also toooootally threw us off. Seriously, one of the better Lifetime movies we've seen. And, well, we've seen a LOT of Lifetime movies. No joke.
(my cute mom-in-law/the birthday girl!)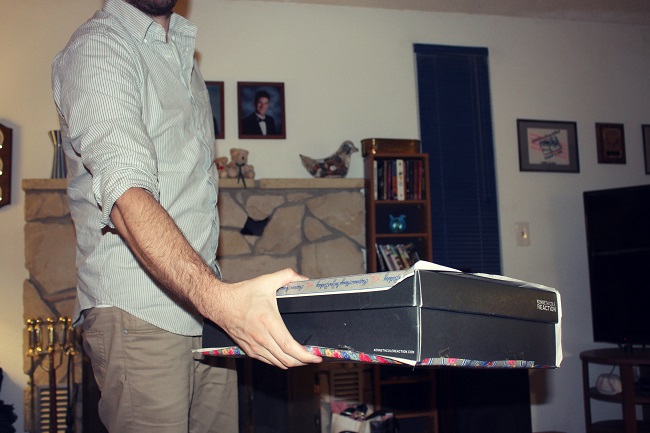 (my dad-in-law's awesome wrap job. a special kind of talent. ;) please notice Zack's high school picture in the frame in the background.)
My mom-in-law's 60th birthday was yesterday, and so we celebrated, of course! We went to an amazing restaurant,
Cafeteria 15L
, and then back to their house for dessert afterward. I got this deeeelicious blackberry and mint lemonade. I'm kind of obsessed with it. And the grilled chicken sandwich I got was mouth-watering. I'm really happy I have leftovers and I'm already excited for lunch today! Also, they only gave me about a million fries. That makes me a happy girl. Dessert was made by the birthday girl herself, and was incredible, as her desserts always are. Just the best.
And now it's a new week, and we're feeling rejuvenated and ready to take on whatever is in store!
How was your weekend?
When's your birthday?
Have you seen any good movies lately?
xo