Hey guys! Welcome to my Saturday Series, "Some Things I'm Loving!" If you want to join me, feel free to link up below and we can all share with each other what we've been loving this week! :)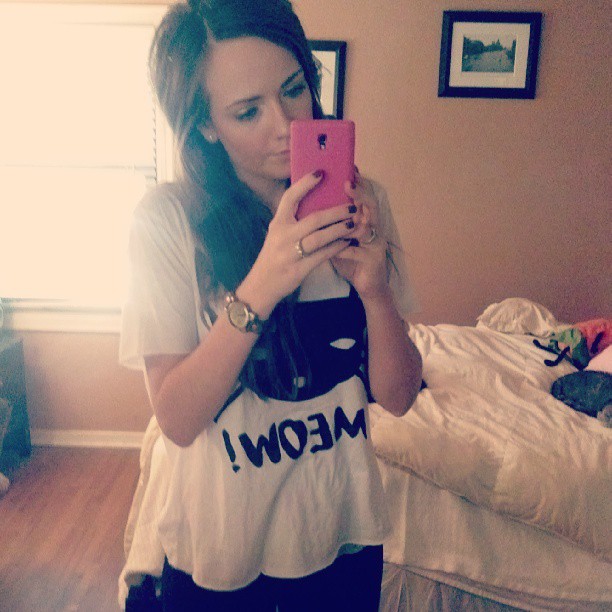 Song: "Team" by Lorde. This girl. She's gorgeous, her voice is beautiful, and I loooove her music. I have to thank my BFF for introducing her to me. I've been listening to this particular song nonstop all week, and can't get enough.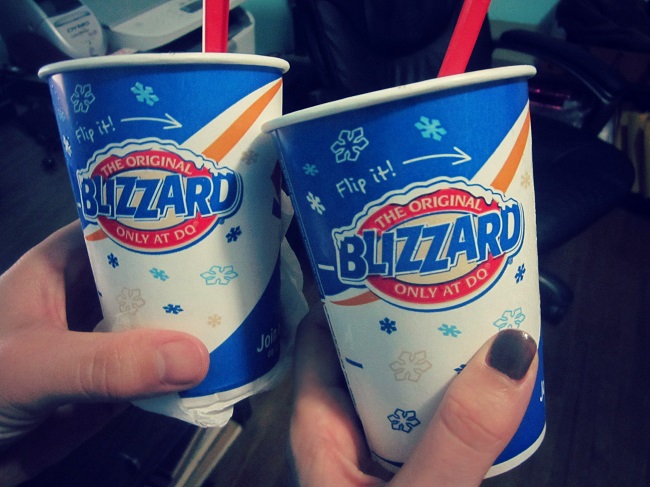 Food: Well, Zack and I got ourselves some Blizzards the other night. Here's how it went down- There was a commercial on tv for buy one Blizzard get one $0.99. Zack: Oh, okay. We should probably go get Blizzards now. Katie: You read my mind. Then we got in our car and both got the Oreo Blizzard because I mean, is there any other choice, if we're being honest here? I even was feeling extra brave and held mine upside down. Livin' on the edge, I know.
Workout: Date Night! It's a great cardio routine from Tone It Up that I did yesterday, and it got my heartrate up nice and high! I rode my stationary bike instead of running. Make it work for you, however that may be! I'm all about mixing it up! :)
Random Thoughts: Sunday is the first day of fall. Okay, nowwww we are all allowed to talk scarves and sweaters and cool weather and pumpkins and leaves and whatnot. I'm officially giving you the green light. Because I know you were all waiting for that. (ha! I keed, I keeed).
p.s. don't forget you still have time to enter here to win $6,000 from Wendy's! Yay!
xo
Wanna link up with some things you're loving? Just add your link below! :) Please link back to me in your post! Grab the link-up button too, if you'd like!