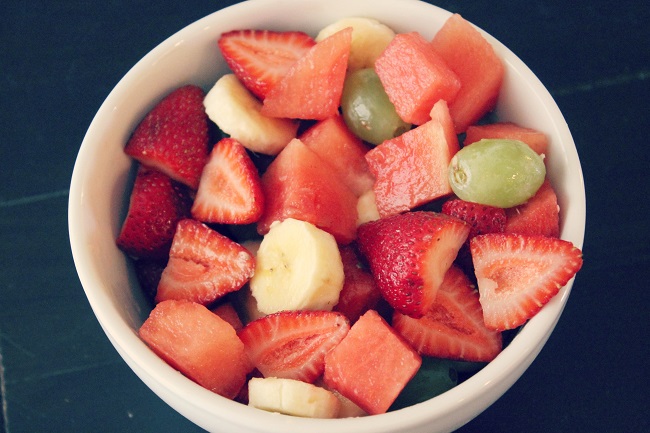 Big bowls of fruit.
Skype dates with my brothers and sis-in-law.
Afternoon workout sessions with my husband.
Not being able to hold a plank very long because said husband is making me laugh.
New music.
Old music.
Knowing people are praying for you.
Knowing people are thinking of you.
My new softest-blanket-in-the-world from Costco.
Date nights.
Planning meals.
Failing at planning meals and making something super random and quick instead.
Staying up way too late talking about everything.
Good news- finally good news. What seems like the first good news in a very long time.
Humility.
Vulnerability.
Faith.
Pretty words.
Reading until my eyelids won't stay open any longer.
Laughing until the tears fill my eyes.
These are some things that have been keeping me happy this week. And now it's Friday, so add that to this list!
What are some of your happy things?
xo