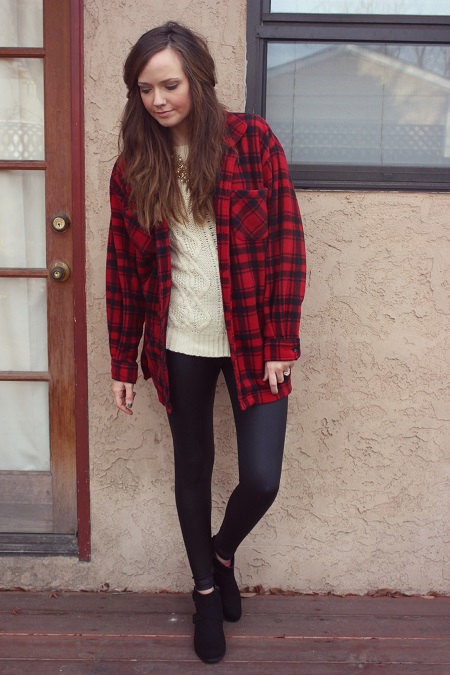 coat: mom's
sweater: forever 21
necklace: forever 21
leggings: american apparel (here)
booties: asos (here)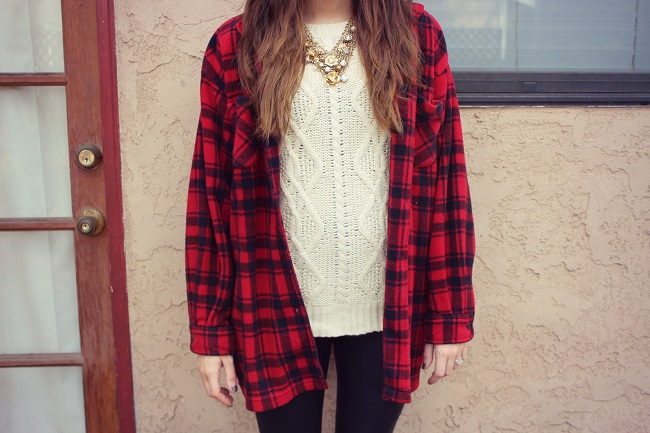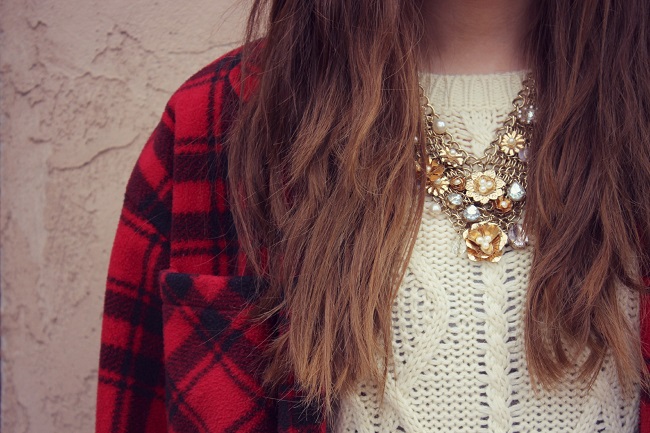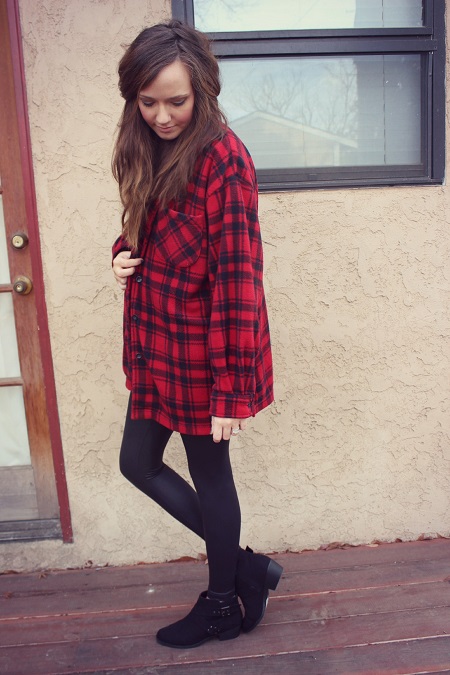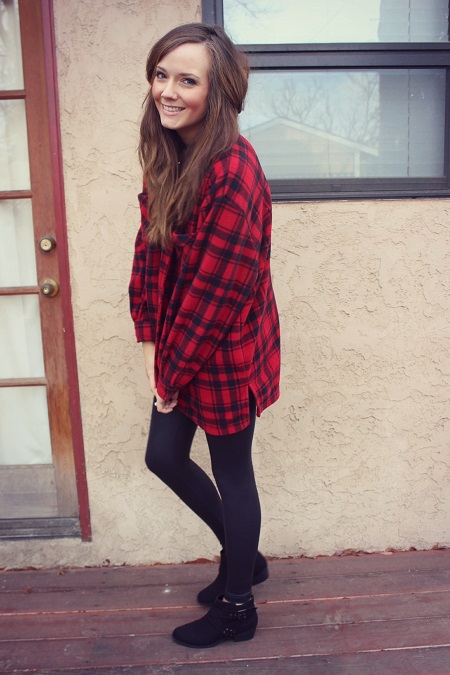 I found this coat in my mom's closet. I remember her wearing it a lot and knew that I had to have it. It still smells like her, and I love that when I put it on it's like a hug from my mama. :) I have seen a coat very similar floating around the fashion blog world. I have to giver her props- the woman had some amazing fashion sense. Pairing it with my comfy cableknit sweater and a statement necklace, some faux leather leggings and booties just seemed like the right thing to do. Had to glam it up a bit, you understand.
My oldest brother just arrived late last night, and we got him from the airport so yay! His flight was delayed, though, making it well past midnight when he finally landed. Thank goodness for online flight status updates! To say I was tired when we got him is an understatement, but now he's here and the fun can begin! We're up the hill (a.k.a. at my dad's house) tonight, having BBQ for dinner and going on adventures! My other brother and his wife get into town in a few days (they're driving cross country, so say a little prayer for their safety, please!) and I'm pretty excited for our family to be together again. Aren't the holidays just the perfect time of year?!
xo
(linked up with lindsey)