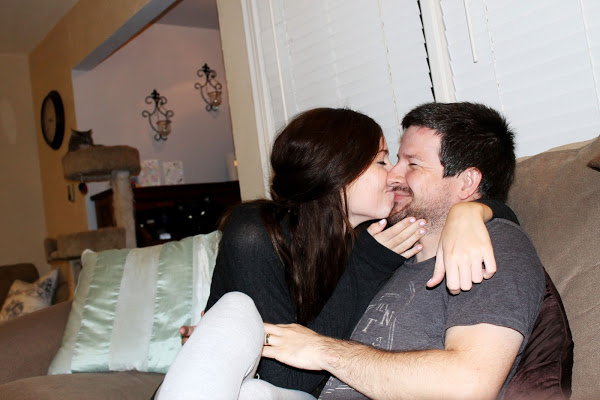 Dear Zack, can you believe we celebrated TWO YEARS this week?! Crazzyyyy. And I would do it all over again in a heartbeat.

Dear in-laws, thanks for taking us to lunch yesterday! It was a really fun outing at the most delicious Italian restaurant around (Italian twice in one week! I love it!) Thanks also for the Cheesecake Factory gift card for our anniversary! I'm like reallyyyy excited about that one! ;)
Dear Anthropologie, I got my birthday discount card in the mail and that is good/bad for a number of reasons. 1. It makes me want to shop at Anthro (I mean, duh) and gives me an excuse to do just that. 2. It makes me excited for my birthday, even though that is more than a month away! 3. It makes me want to shop at Anthro (oh, did I already mention that one?) 4. It's the only time that a 15% off code actually makes me excited. I mean, it's Anthro! They never have discount codes!
Dear grocery store, we really need to go to you and load up on veggies. Having only three kinds in our fridge makes me nervous. Kind of like how our cats get nervous when their automatic food dispenser gets 1/4 low. They know that we will never starve them, and yet. They get pretty on-edge. There's no explaining it, that's just how it is.
Happy Friday, loves! Hope your weekend is the best! We don't have any solid plans, except for planning a BBQ for Monday. Other than that, I see lots of working and a few movie nights and lots of kettle corn in the near future. Work hard, play hard?
xo
p.s. I'm part of a Tiffany's giveaway going on at The Marvelous Flight of Cara! Go enter!! :)
(linking up with Ashley)