SWIMSUIT | BANDANA | SUNNIES | SOPHIE'S SWIMSUIT (sold out, similar here and here)
It was another hot one around here, so the weekend was centered around lots of WATER and staying cool! ;) We swam in our pool every day (we have this one and LOVE it! Best investment for the summer!) and spent lots of time together. Just how I like it. I've been battling with some pretty crazy intense anxiety for a little while now, and lots of stress, so a weekend to relax a bit and enjoy life with these crazies is just what the doctor ordered!
Also, stay tuned for a post full of great tips on combatting stress, coming to the blog later this week!
TANK (similar here and here) | LEGGINGS (my faves! true to size and on sale!) | NIKES (here too!) | SUNNIES | STROLLER
Saturday morning, I worked out with my Fit4Mom group in the park with Sophie in tow in the stroller (as usual) and then Zack and Sam met up with us at the playground afterward and we walked over to our fave sandwich spot (Roxie for any Sac town locals!) and brought our sandwiches back with us to have a little picnic in the park. It was so fun. I mean, mixed with some screaming and fits (from Sophie, not from Sam), but hey. C'est la vie ;) It was still so fun and so perfect and makes me want to do more simple things like that. The simple things really are the best things.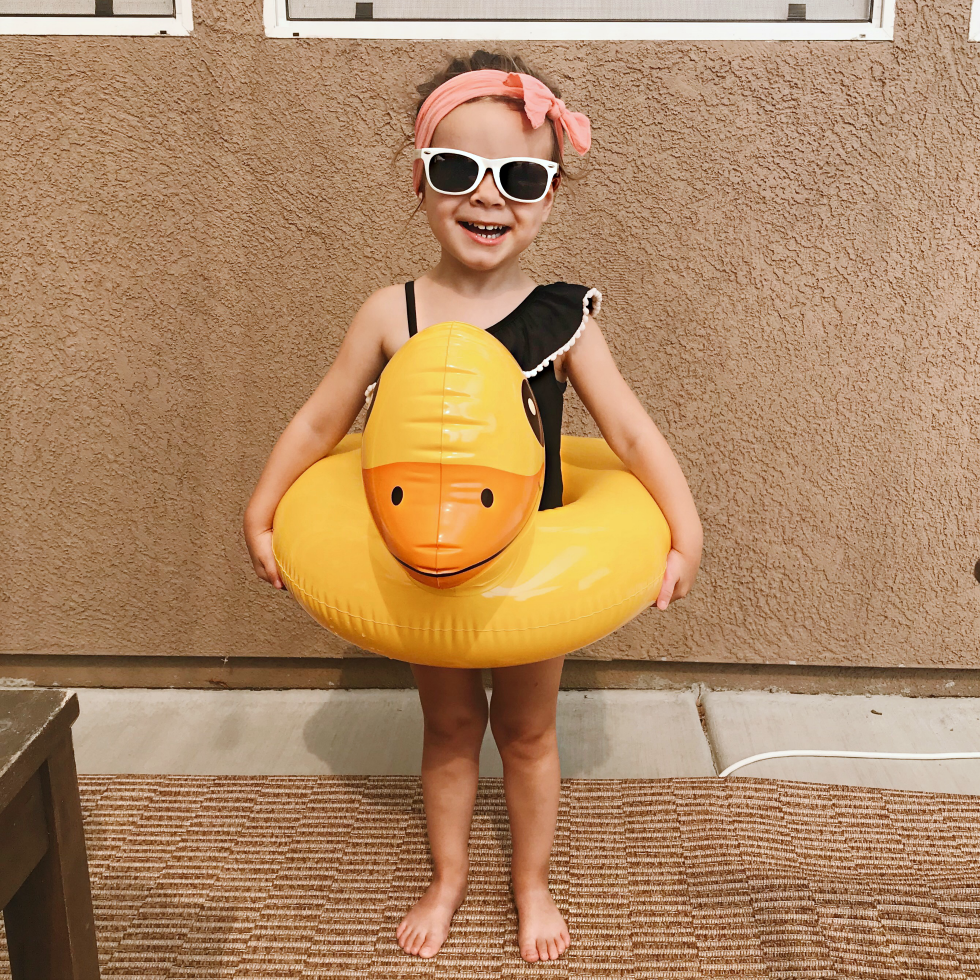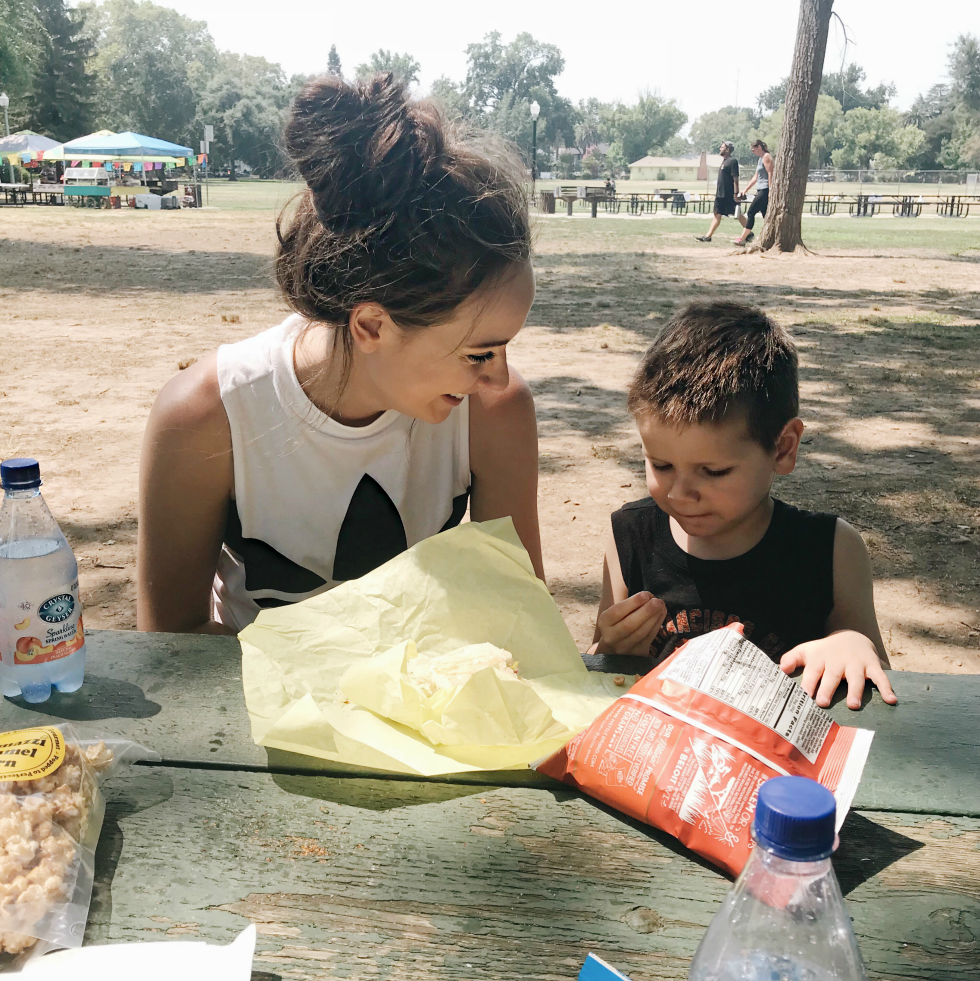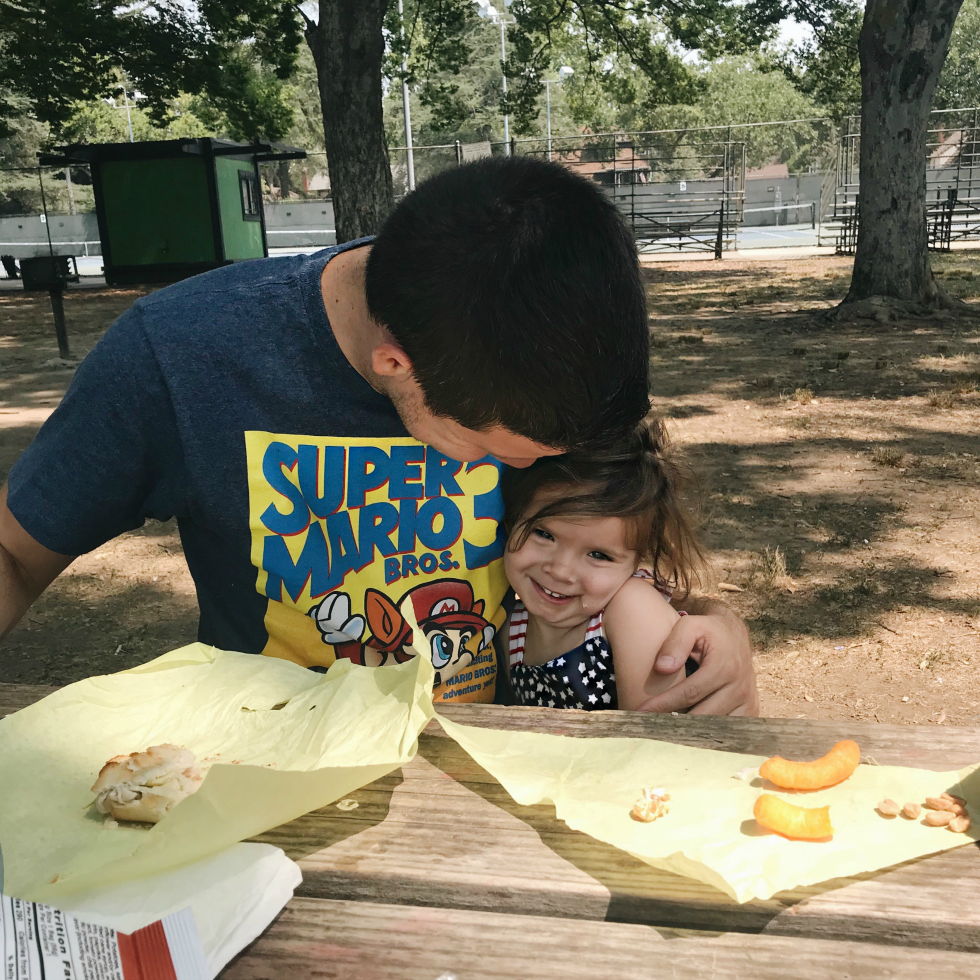 I could just eat her up!!
Then we came home and decided to skip Sophie's nap (YOLO!) and we all hopped in the pool instead. THE BEST. That evening we headed to Zack's parents for dinner (homemade lasagna AND strawberry shortcake get in mah bellyyyyy) and it was the most fun!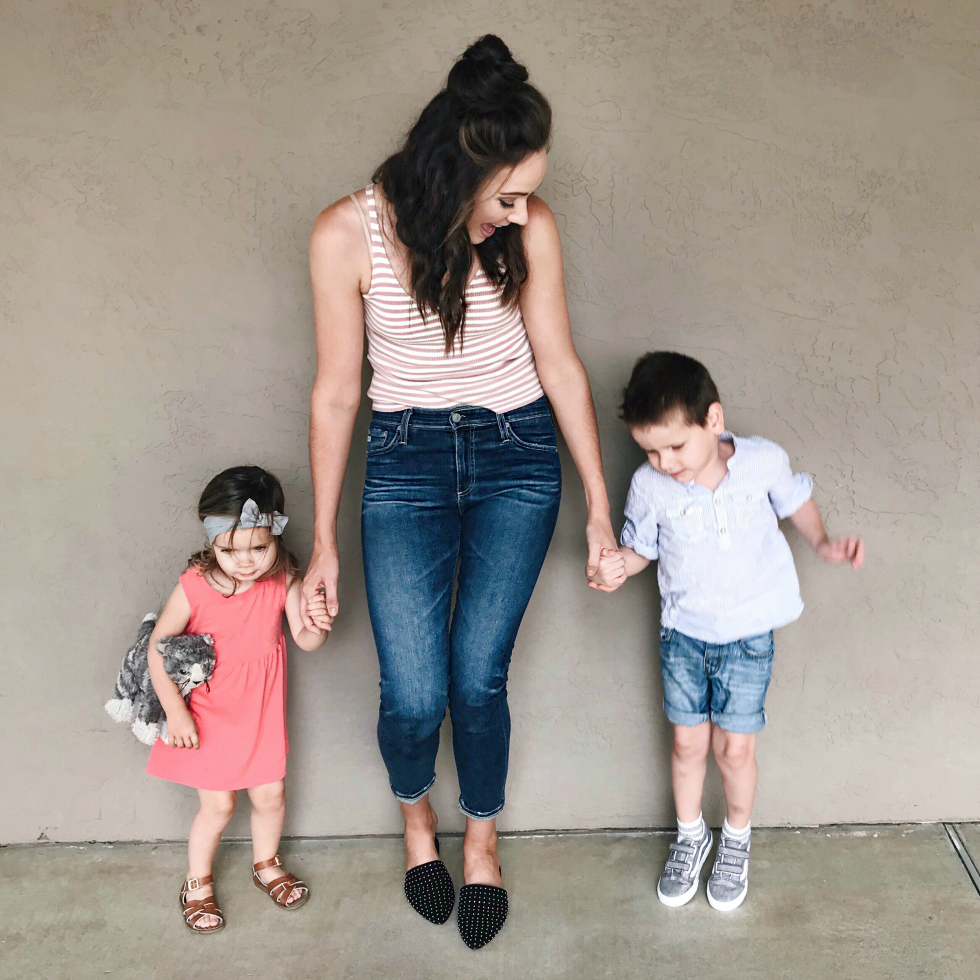 TANK (runs small, size up) | JEANS (true to size) | NECKLACE | SHOES (size up 1/2) | SOPHIE'S BOW + DRESS + SANDALS | SAM'S VANS
Sunday was church and riding bikes around our hood. The sky's been so smokey the last couple of days because of the terrible fire in Redding. It's absolutely heartbreaking seeing the footage on the news and reading about it. My heart goes out to anyone affected. I can't even imagine. It absolutely puts a lot into perspective, and makes me appreciate what we have and makes some of the petty things I've been stressing about a little less stressful.
Fear has no place here. Only love. (A daily reminder to myself).
Have a wonderful start to your week, friends!
xo
P.S. SALE ALERT!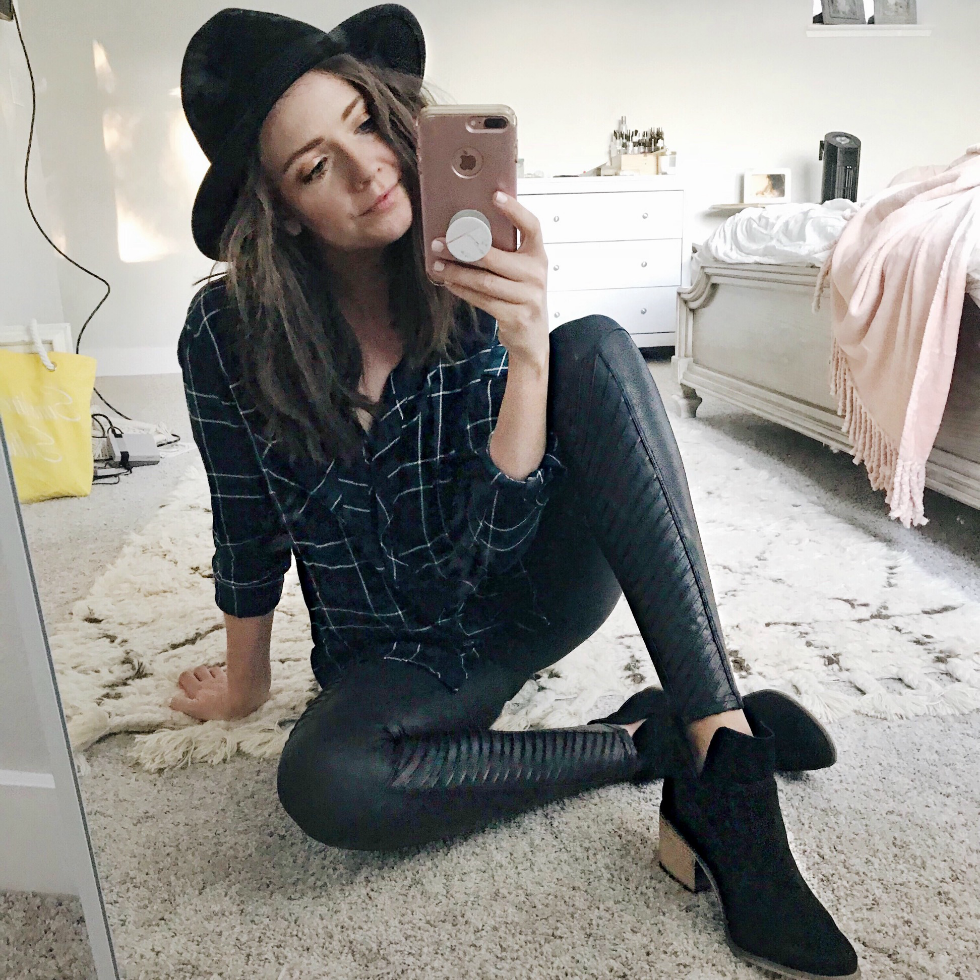 PLAID SHIRT | LEGGINGS | BOOTS
My favorite Spanx faux leather leggings are on SALE for less than the anniversary sale price!
REGULAR FAUX LEATHER | MOTO FAUX LEATHER
I have both styles and love them! Size up, as they run small!