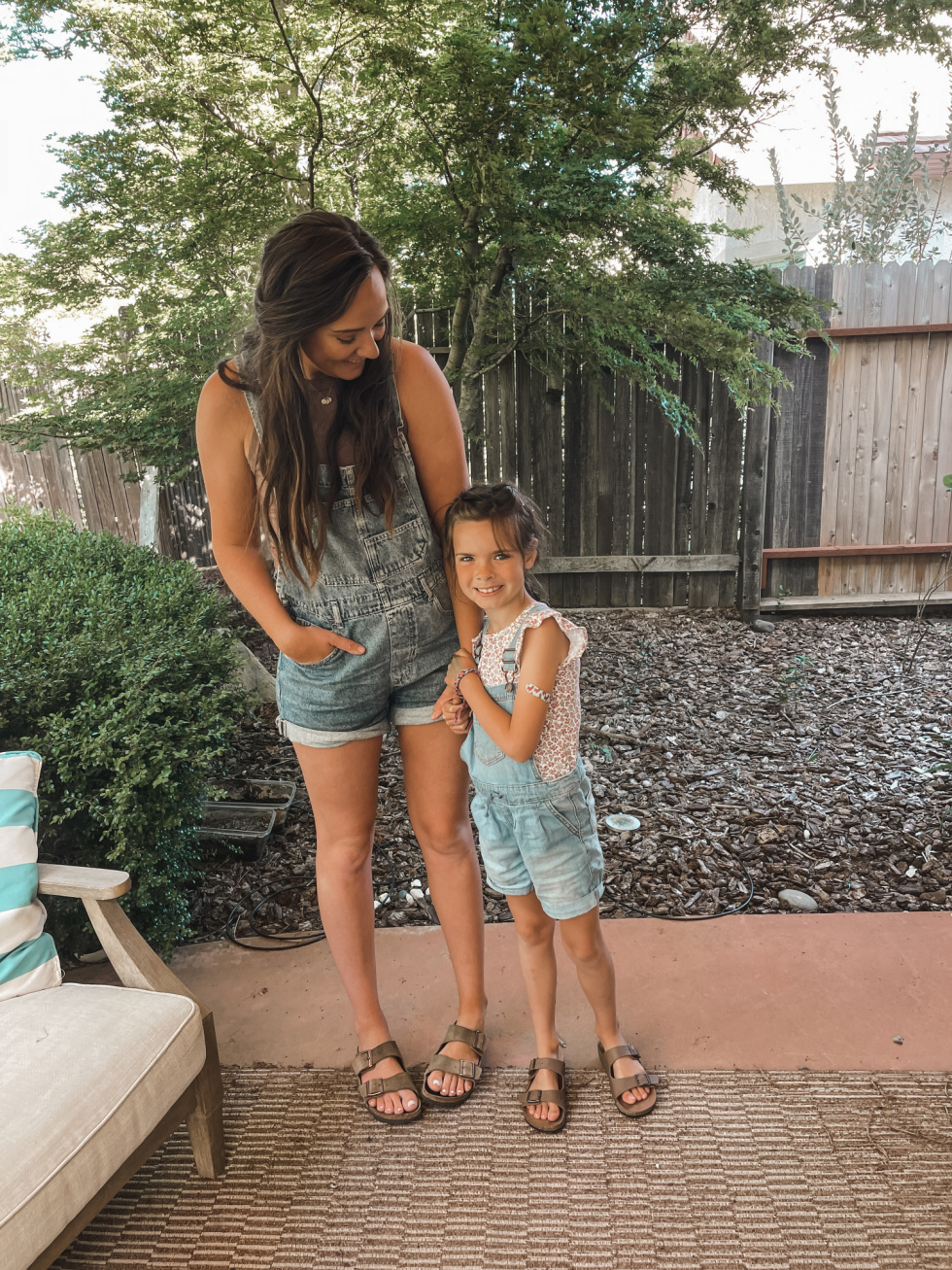 FREE PEOPLE OVERALLS || TANK TOP || BIRKENSTOCK SANDALS || NECKLACE || SIMILAR KIDS OVERALLS
"You have been my friend," replied Charlotte. "That in itself is a tremendous thing."
We're reading Charlottes Web right now, and I forgot how sweet of a story it is. I read it as a child and now re-reading (with my children) as an adult, so much more hits home for me. The sweetest tale that everyone should read. So, age 7 or 70, if you haven't read it yet, please do yourself a favor and pick yourself up a copy asap.
We have one chapter left, and last night was the hardest part of the story to read. Death is a storyline that is delicately presented, and Sophie kept looking up at me with her sweet eyes, checking if everything would be okay. Her sweet and tender heart really shining through. And you know, yes, of course, everything will be okay. Isn't that the wonderful part of this life. We know, that everything will be okay in the end.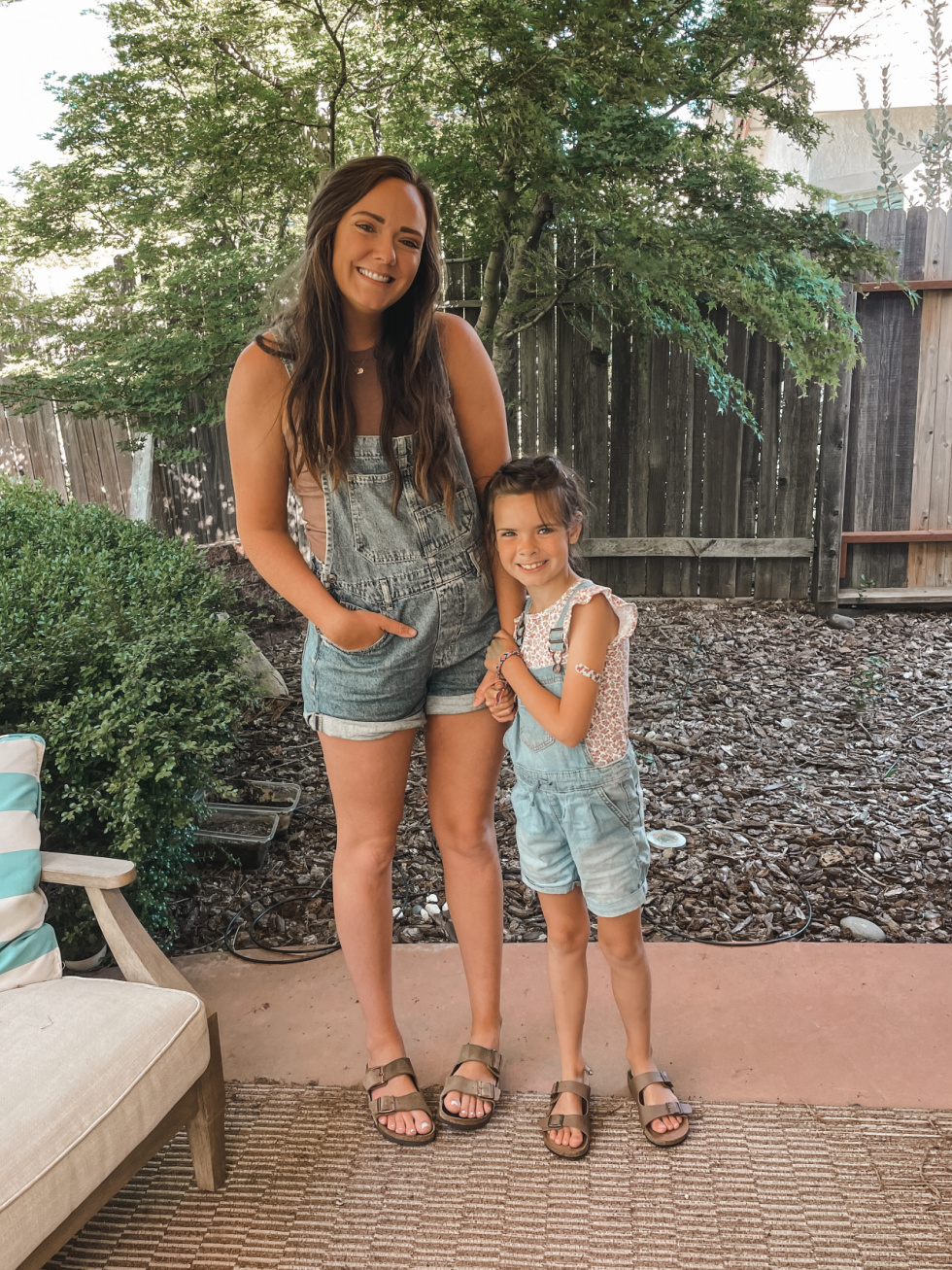 Also, it was her idea to twin, and I am 1000% on board with that, every single time. My overalls are Free People, and they are worth every penny- the best quality and fit so well. Highly recommend!
Hope you're having a great weekend! We're off to the farmer's market and then watching the Kings playoff basketball game tonight!! Light the beam!!
xo