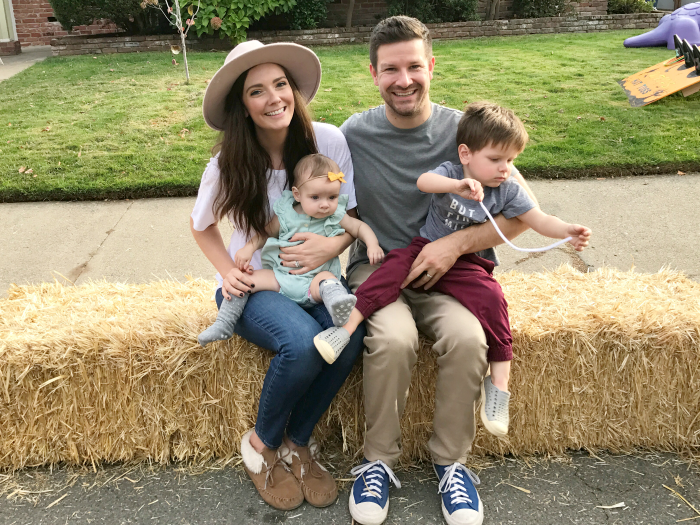 tee | jeans | shoes
This weekend was a good one, full of snuggles and partying! It was our annual neighborhood Oktoberfest party, where we shut down the street, have a bounce house and crafts for the kiddos, cook bratwursts and have a potluck, get an ice cream truck, drink cider and beer on tap from a truck and mingle with our neighbors! It was soooo much fun! Zack's parents came and even stayed with the babies once they went to sleep (our early birds- they were both asleep by 7!) so we could head back and party a few more hours.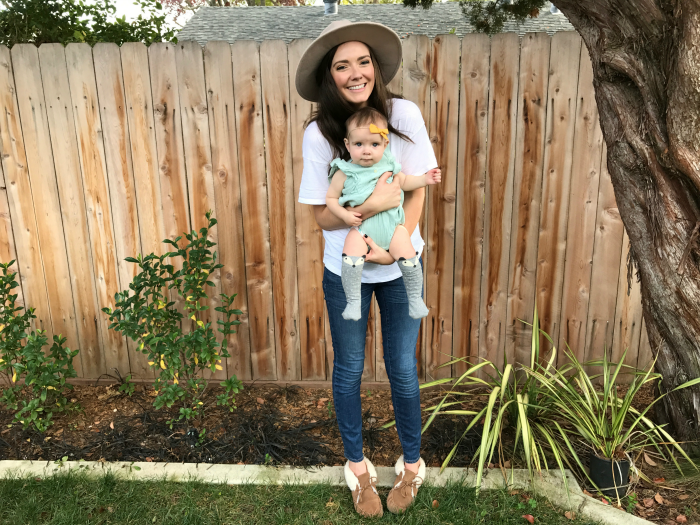 A little aside about miss Sophie- she slept through the night Saturday night! 6:30-6:30, not waking up and crying at all! I could get used to this!!! A little TMI: this has literally only happened once in her life (I'm such a sucker for her, and whenever she cries I just nurse her back to sleep) but since she didn't cry, when she did wake up, I was SO ready for her! Ha! I'm not used to being that full… Okay, I told you TMI. But seriously. I forgot what that felt like! But, also, it was great because I fed her and filled up her tummy and then she went BACK to sleep until 8! Dream. Baby.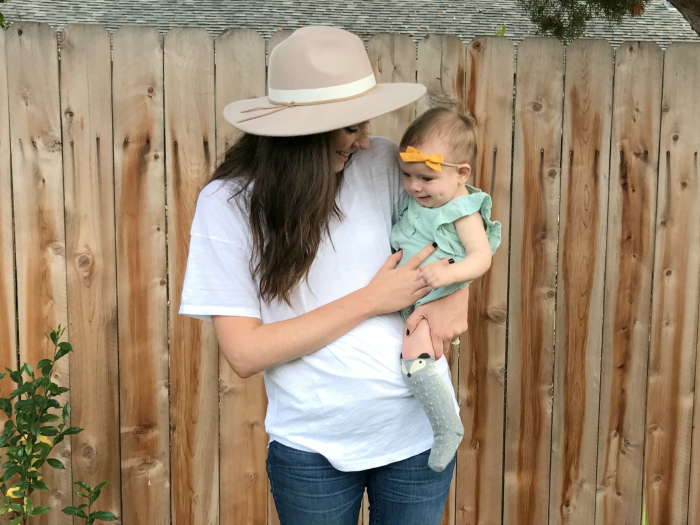 Okay, back to the Oktoberfest! It was a good time- I kind of really love our neighborhood. It's going to be so hard to leave when we do buy our own house! Bittersweet, indeed.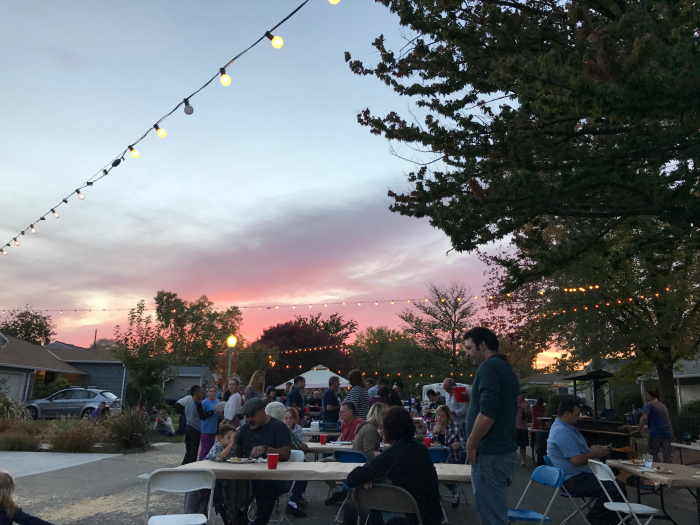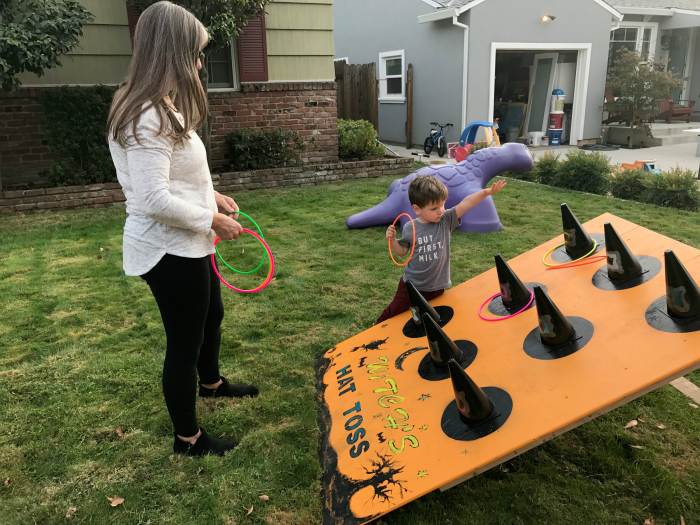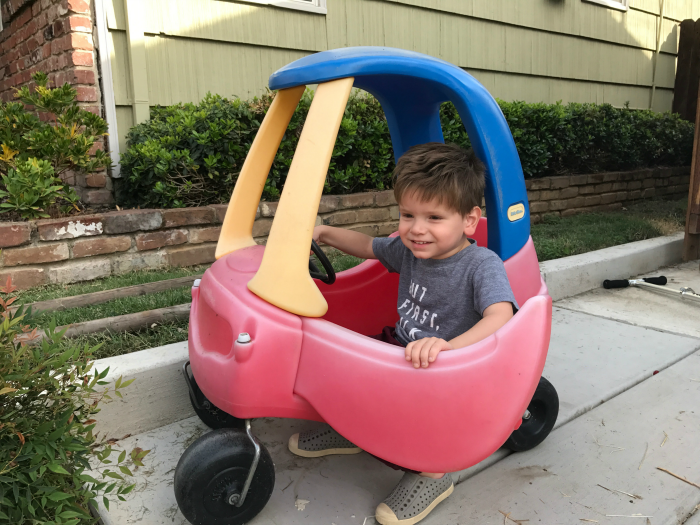 Sunday morning was a slowwww one around here. Sam wasn't feeling very well, so he was extra cuddly, and we just lied on the couch for an hour, cuddling. Oh, that sweet boy. He puts us through the ringer on the daily, but then he looks at you with those big eyes and chubby cheeks (he'd better just keep those forever, thanks) and gives you a kiss and ALL IS FORGIVEN. All of it. Everything.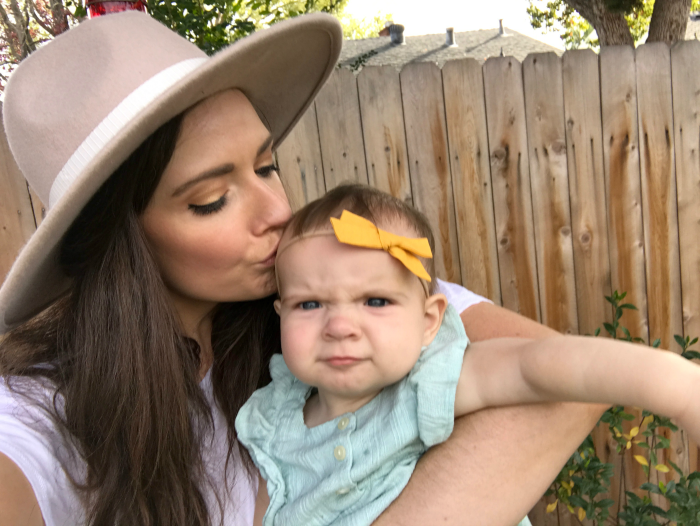 Also, Sophie's srunchie face- another favorite thing, ever. I kind of hope she never stops. ;)
MONDAY. This morning, Sophie and I are headed to a Stroller Strides class with my neighbor and her baby girl! Should be fun! Then it is back to the grind and kicking this week's booty! Who's with me?!
xo