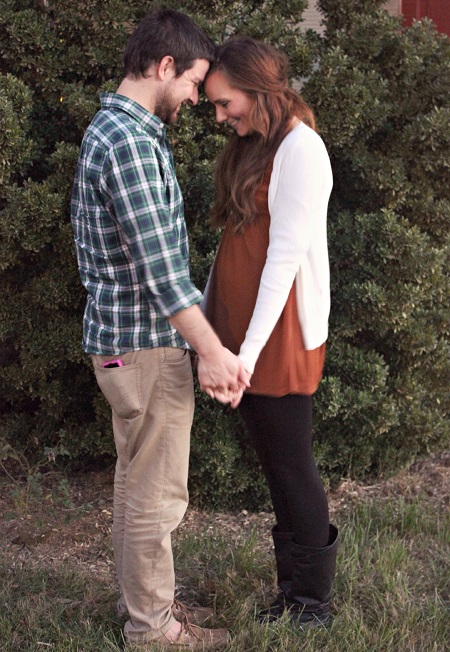 This week's installment of Some Things I'm Loving will be short and sweet. We've got a Christmas tree to buy! ;) If you want to join me, feel free to link up below and we can all share with each other what we've been loving this week!
Song: Christmas music. All of the Christmas music. I suppose I shall start with THE Christmas song. You all know what I'm talking about. And it ain't Chestnuts Roasting on an Open Fire. ;)

Workout: Decorating the house. That counts, right? Moving boxes (i.e. lifting weights), walking around the entire house (cardio) and figuring out the perfect spot for each decoration (fine toning). Yeah, that totally counts.
Food: Leftover turkey on a roll with cranberry sauce, served cold. It is the best thing in the world, I would argue, and I've already had two. I'll be sad when the leftovers are gone.
Black Friday Sales: No, I did not brave the cruel, cruel shopping world and head out to actual stores on Black Friday. Instead, I shopped from the comfort of my own home and it was lovely. There are still so many great deals going on! I did some major damage at the Gap/Old Navy 50% off sale (which unfortch has ended) including my very first BABY purchase!!! :) I'm so excited for it. It's definitely my favourite "Christmas present" to date, even though Baby won't be here with us this Christmas. Still counts, right? Another awesome sale that's going on through Monday is 25% off your entire purchase at Thredup (my favouriteeee store, I know I sing it's praises consantly, but there is a reason!). I found the prettiest J. Crew wool coat that I'm so excited to add to my wardrobe. Annnnd my Christmas shopping is sooo close to being done! I may actually meet my goal (December 1st) this year, high five!
xo
Please link back to me in your post! Grab the link-up button too, if you'd like. (To grab button, simply click in the box below and copy all of the html, then paste into the html part of your blog post!)